Online shopping is one of the biggest movements since the invention of the internet, and do you know what that means? A huge amount of cardboard boxes are being mailed out daily!
If you're living a zero waste lifestyle, maybe you're faced with a crippling moral dilemma whenever you have to toss things out, especially if it's something like cardboard boxes that have endless useful potential.
Here are some examples of beautiful up-cycled cardboard creations that you can take a stab at. These crafts are a breeze to make, and can be a fun activity that you and your family can partake in together to transform your newly settled space into a cozy, comfortable home. If you're interested in learning about how to reuse cardboard boxes. Let's read on!
1. Storage Bins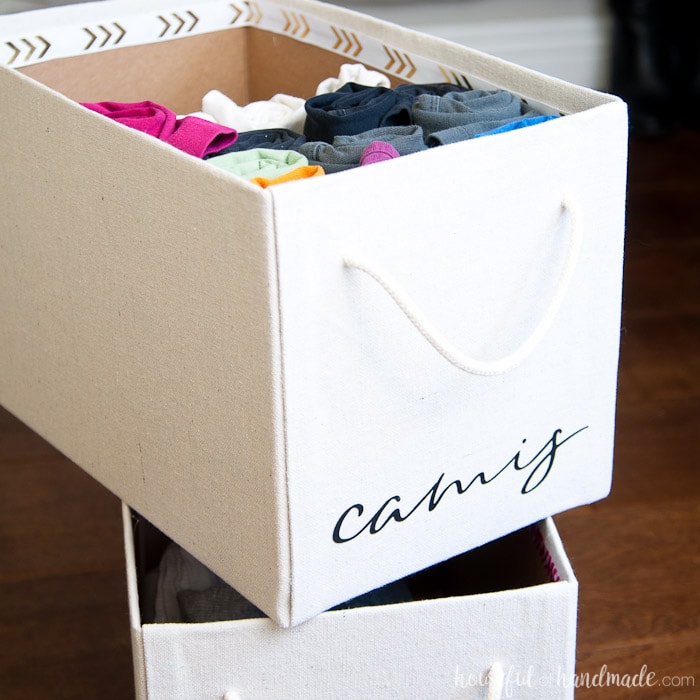 You can easily reuse old cardboard boxes and cover them in contact paper. You will have these homemade storage bins all over house, in various sizes and colors, and they are easy, thrifty, and they keep your house looking nice.
The thing that makes these storage bins so perfect is the knobs. They've held up for so many years – even after the constant pulling.
You can use these cardboard boxes storage bins anywhere that you need smaller compartments to organize things.
You can use the storage bins on any kind of shelf.For full instructions, hop on over to here how to make storage bins from cardboard boxes.
2. Collapsible Cardboard Playhouse
This DIY cardboard playhouse is one of the best we've seen. What makes it so great is that it has been constructed to fold away flat when the kids are done playing with it.
Again proved that all you need is a bit of cardboard and a big imagination to build something amazing.
The key to building this fold-away cardboard boxes playhouse is to apply duct tape around all of the seams, especially the high-stress areas that will be bent. These sections need to be reinforced with duct tape or they will tear.
You can cover the duct tape with plain colored tape to add a bit more flair and personality. The colored tape can also be used to decorate the sides of the playhouse, just like the kids did with the cardboard castle.
3. A Cardboard Catch-All Organizer
This is a simple, yet somewhat time intensive project. It's a catch-all of sorts made from sheets of cardboard boxes. Do this project in steps – it's worth it because the end product is custom and so, so useful. Cardboard stacked on cardboard makes for some ultra durable material. And it also makes keeping track of keys, wallets, phones, and other things much easier. See all the steps for making this here.
4. A Functional Room Decor
Your gallery, branded clothes,undergarments, etc. is alwaysneeded an extra space tostore. Cover a cardboard boxin fabric for creating abeautiful and functional roomdecor. It'll not only add anextra space to store thesethings but also add charm toyour room.
5. Plant Pot From A Cardboard Box
Choose a sturdy, corrugated cardboard box rather than thin cardboard like a cereal box. Reinforce the bottom and any weak corners on the sides and top of the box with one or two strips of duct tape (or similar). Fold or tape the top box flaps down so they're pushed tight against the inside of the box.
Decorate your box with colourful paper, paints, twigs or buttons – let the kids unleash their creativity. Poke several holes spaced about 4 inches apart in the bottom of the box for drainage, using a punch tool or screwdriver.
Line the box with a plastic bag to keep it dry and extend its life (remember to also poke drainage holes through the bag and out the bottom of the box). If your box breaks down, slip it inside a new, slightly larger box. Remember to poke new drainage holes in the bottom of the new box.
6. Compost Your Cardboard
Clean corrugated cardboard, typically the material of which Amazon boxes are made, is a great type of cardboard for compost. It has high levels of carbon, one of the components necessary to combine with the nitrogen (from food scraps and such) to break down the compost pile and turn into nutrient-rich humus for healthy soil. Cut your cardboard into strips or tear it into pieces and put them into your compost as brown matter (or carbon additions).
7. Drawer Dividers
This was a great drawer with tons of storage space. But it definitely needed some drawer dividers! With no dividers, everything was just a jumbled mess. They drove me crazy when they were a jumbled mess! I was constantly digging through junk and could never find what I was looking for in the tangle of whisks and tongs and spatulas.
Now with these custom drawer dividers everything is perfectly organized and easy to find. If I have the patience to do this, I promise you can do it too!! Check out the tutorial here to get started.
8. Faux Industrial Metal Letters
Did you know that these letters are made from cardboard? They aren't actually real metal, as in…. they were not bought.
I used my box to make large letters for my dining room wall and as I'm a sucker for all things industrial I decided to make them look like galvanised metal too… as if the making of the actual letters wasn't hard enough.
I'm also not the first person to ever think about faking the metallic look- this tutorial was helpful when I thought all was lost.
9. Pet Beds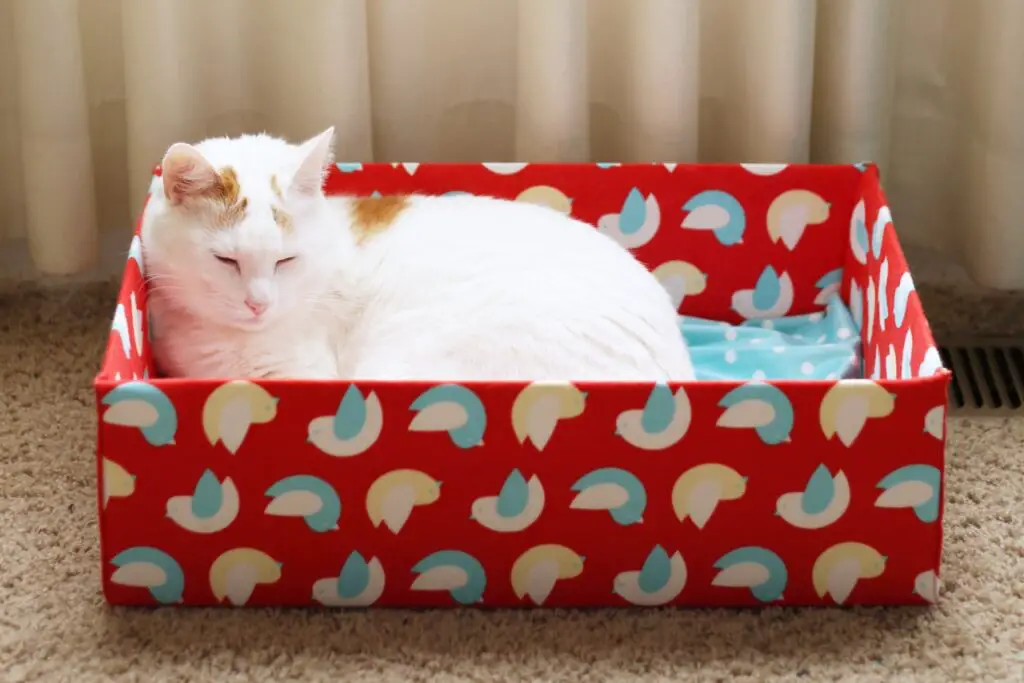 You've probably seen a hundred videos of this phenomenon already , but in case you didn't already know – cats love sitting in cardboard boxes. So you can give a spare box to your cat or a friend's cat, and they will probably be quite pleased about it. But if you want to, you can make that box extra appealing by turning it into a hammock!
And cat's aren't the only pets who can find a way to use your old boxes. You can make a simple bed for your dog by lining the bottom of a shallow box with soft blankets and pillows!
10. Spray Paint Can Holder
If you buy wine by the case or live near a liquor store, you have or have access to, wine boxes. Did you know that those wine boxes are great for storing spray paint? The interior dividers are sized just right for the narrow cans, and the colorful lids of the spray paint are easily visible when you look inside the box. Place the box of spray paint on a shelf or in a cabinet, and pull it out when it's time to paint.
11. Donate
If you still have more cardboard than you can reasonably use, you can always give your boxes away. Donate them to a neighbor who is moving out, give them to your kids to use for art projects, or contact local charities in your area to see if could use any boxes. And if you can't find anyone who needs or wants your boxes, recycle them (at the very least!)
Visit our website so to not miss out on useful products and tips for your sustainable lifestyle.