Sustainable fashion is a term that's increasingly used (and overused, often with little to back it up) these days, as we all become ever more aware of the serious environmental impact of our clothes – with the industry responsible for a shocking four to 10 per cent of global greenhouse-gas emissions every year.
We can certainly choose to shop in a more sustainable way, but getting involved with sustainable fashion does not require buying anything new.
Wearing what you have, shopping secondhand, and swapping/borrowing from friends are other ways to engage in the sustainable fashion movement that doesn't require the production or purchasing of anything new.
I. 4 Notes On Sustainable Fashion
1. Animal safety and preservation
The leather industry is one of the major consumers of animal skin which makes it a large reason behind animal slaughter. By opting for alternate means, we will not only save lives of these animals but also help the environment flourish. We have a moral and ethical responsibility which was being neglected under the guise of fashion which has been brought to light by the promotion of sustainable fashion.  
2. Less textile waste
Globally, one garbage truck containing textile waste is dumped at a landfill or burnt every second. Fast fashion is mainly responsible for these large amounts of waste, as these brands sacrifice clothing longevity for low prices and more purchases from clients.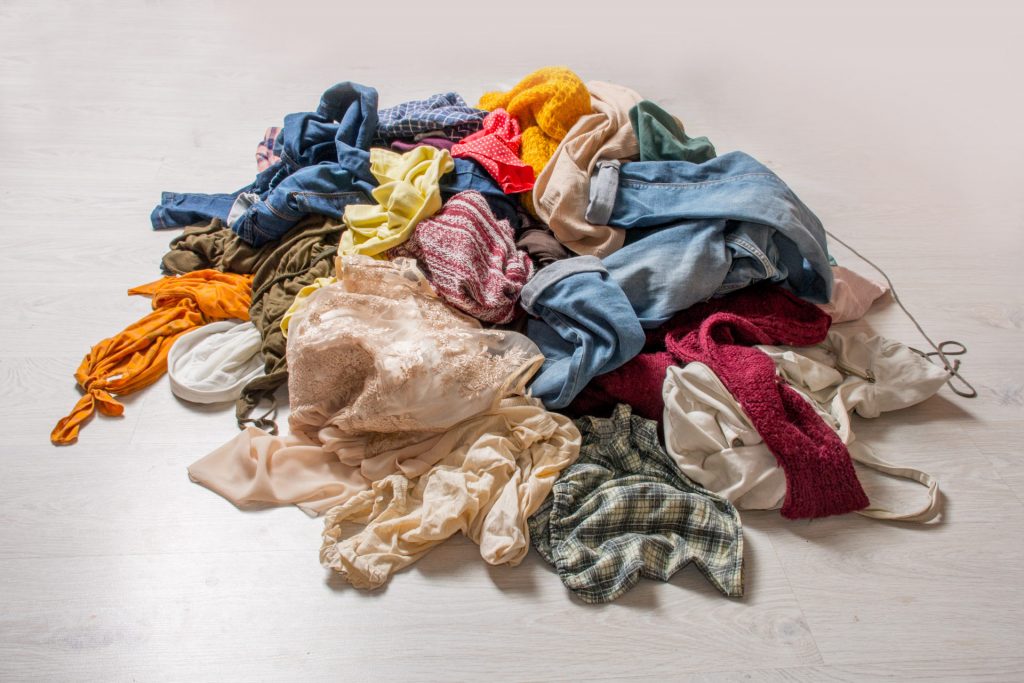 On the other hand, sustainable brands focus on clothing quality, using long-lasting materials in their clothing production. Sustainable fashion brands rarely follow fast fashion trends. They focus on classic and timeless pieces rather than pushing new collections weekly that force customers to buy more. Sustainable fashion items are also made from long-lasting materials, whether you are shopping for popular leggings or eco-friendly watches.
Joining the sustainable fashion movement can help you obtain higher-quality clothing and accessories.
3. Value for human life
People working in factories are expose to endless number of harmful substances that affect their health and force them to work in poor conditions. Humanity takes a back seat as these workers are made to work for unhealthy longer hours to meet the needs of fast fashion. When we make a choice to opt for sustainable fashion clothing, we're making a choice to give these labourers a better life and ensure their safety.
4. Reduced carbon footprint
The fast fashion industry leaves a large carbon footprint behind as part of its operations, including the amount of textile waste in landfills, water pollution, and other widespread negative impacts on the environment and human health. Fast fashion clothing is often made from petroleum-based materials, including acrylic, nylon, and polyester, which also require a significant amount of energy during production.
On the other hand, sustainable fashion utilizes materials made from natural or recycled fabrics. These materials require little to no chemical treatment, less energy, less water, and no pesticides or fertilizers to grow. Materials like linen and hemp are even biodegradable, resulting in less environmental pollution. 
II. 8 Of The Best Sustainable Farbics In Sustainable Fashion
1. Linen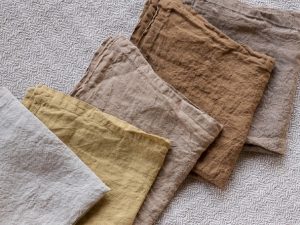 Linen is almost identical to hemp in terms of sustainable fashion. The fabrics are also both super light and breathable. It's one that has been used in clothes making for thousands of years.
Coming from the flax plant, it takes months to grow, treat, and process until the grass-like fibres are soft and supple enough to be woven into clothing. Linen can be grown in many different climates, and often doesn't require pesticides to grow.
2. Organic Cotton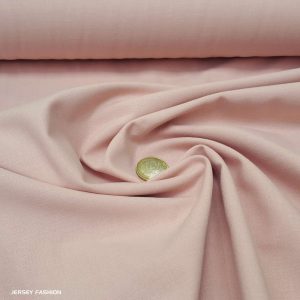 Organic cotton is one of the most natural fabrics out there. It's grown without pesticides and synthetic fertilizers and processed with no chemicals. But it's a tricky fabric to label as sustainable because it takes SO MUCH WATER to produce.
If you do wish to buy cotton and support sustainable fabrics, there are a few things to look for:
– Closed-loop water systems that reduce water usage and wastage
– Organic cotton, grown without pesticides which helps protect the cotton itself, as well as nearby flora and fauna, and cotton workers
– Better Cotton Initiative mark, which promotes more sustainable farming but is quite loose in its work
– Fairtrade mark, which guarantees ethical treatment of cotton farmers
3. Denim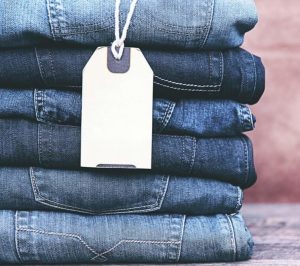 The main things to consider when buying sustainable denim are:
– Go for jeans made using closed-loop water systems (saves 1000s of gallons of water)
– Go for jeans that promote circularity, such as using a percentage of recycled fibres, or ones that can be mended or sent back for recycling
– Avoid stonewash (is often created using toxic chemicals)
– Avoid rips and tears (can deteriorate more quickly than regular denim)
– Have only one or two pairs of jeans, and wear the hell out of them
4. Peace Silk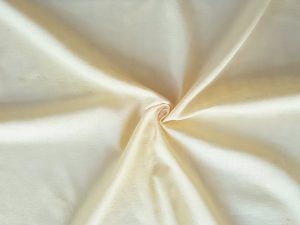 Sustainable fabrics are still being innovated! Peace silk is one such fabric. Silk (sometimes called vegan silk, Ahimsa silk, eri silk) is made by silkworms when they make their cocoons, which are then collected by hand, boiled, and spun into threads.
On top of this is the change in softness: there's no denying that silk is such a beautiful, glossy material, while peace silk is a slightly more coarse affair.
5. Organic Hemp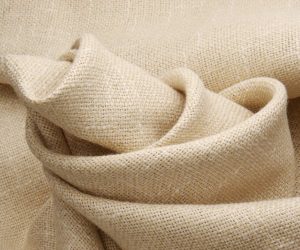 Hemp is one of the most eco-friendly natural fabrics to look for in sustainable fashion. It's high-yielding, its growth is healthy for the soil, and it requires much less water than cotton. Also, it's considered a carbon negative raw material. It actually absorbs CO2 from the atmosphere. 
Because it has so many benefits and is harder to grow, hemp tends to be slightly more expensive than other sustainable organic fabrics, though we can expect to see more of it in the future.
6. Organic Bamboo (Bamboo Linen)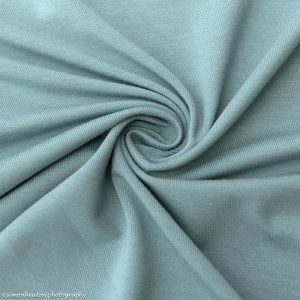 When bamboo is harvested, it can be done without killing the plant itself. That means that bamboo can renew suuuuper quickly (it's one of the fastest growing plants on the planet). Like hemp, bamboo consumes more CO2 than some trees. It doesn't require a lot of inputs and can survive on rainfall alone. 
Organic bamboo can be turned into one of the one of the most sustainable fabrics — but that doesn't mean it always is. Depending on how it's processed, it could involve chemically intensive processes — and all the harmful impacts that come with it. Mechanically processed bamboo is a better-for-Earth way to wear bamboo.
7. Cupro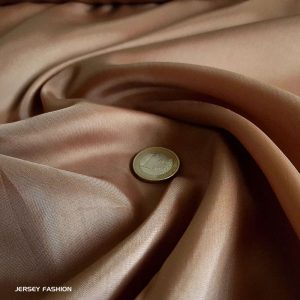 Cupro is a circular fibre, meaning it has been made from recycled garments. It is a rayon fibre made from cellulose (usually cotton) that is dissolved in a cuprammonium solution. Now, the last part of that process is the troubling part – cuprammonium requires copper, ammonia, and caustic soda, which can be harmful to workers and toxic when they're not disposed of properly.
However, when made responsibly, cupro is a great alternative to silk. It's fine, sheer, and can feel soft to the touch. It's a step in the right direction when it comes to recycling, but it would be great to see the chemical process changed in the future.
8. Modal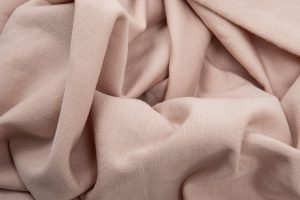 Modal is another semi-synthetic fabric that's known for its top-notch comfort and breathability. Just as lyocell is made of the pulp of eucalyptus, modal is made from beech trees.
While it uses similar production processes of unsustainable viscose rayon fabric, it does so with far less waste and chemicals involved using the same closed-loop production process of recycling water and solvents that's also used for lyocell.
---
The mission of Zero Waste Initiative is reduce the use of disposable plastic products, provide people with safe, convenient, eco-friendly, recyclable and zero waste products, trying our best to save our planet
Together we can make a difference!
Would you like to join with us?