The Reusable Silicone Zero Waste Food Storage Bags
We created these Zero Waste food storage bags to be endlessly reusable, keeping single-use plastics from entering our oceans and landfills. 
One bag. One choice. All for the planet.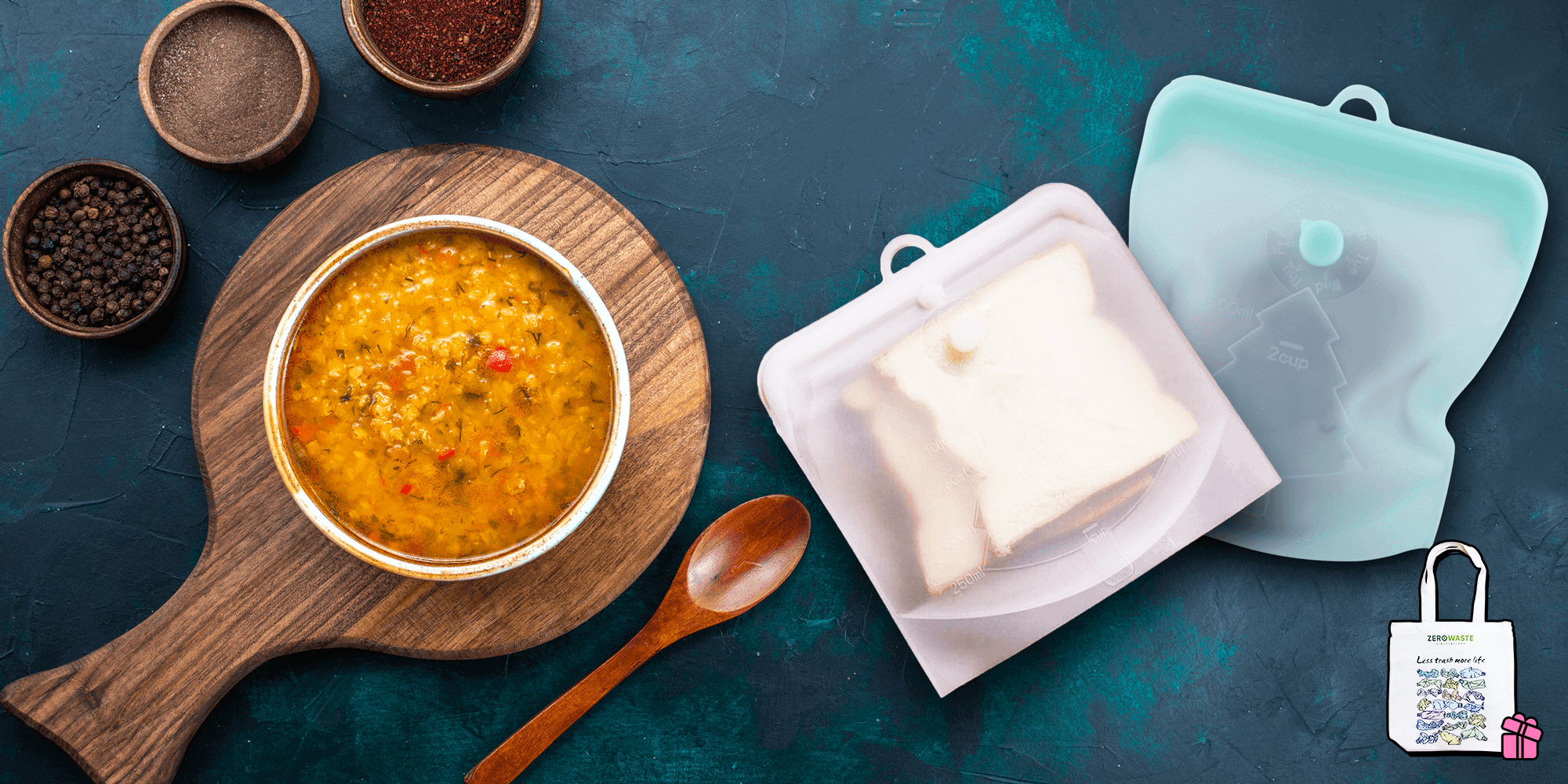 THE MISSION OF ZERO WASTE INITIATIVE
♻️  We believe that each of us can make small changes in our lives that add up to make a big impact. We can use our purchasing power as consumers to influence lawmakers and corporations by shaping market demand towards more planet-friendly products and policies.
♻️  BUY A PRODUCT, PLANT A TREE – a tree planted for every product sold.
♻️  Ordinary purchase, Extraordinary purpose. Over 80,000 acres of forests disappear from the earth every day. A variety of factors contribute to deforestation, and humans are one of them. We believe it's important to leave the earth better than we found it – greener and cleaner.
♻️  We would love for you to join us on our journey to lead a low impact, cleaner and greener lifestyle.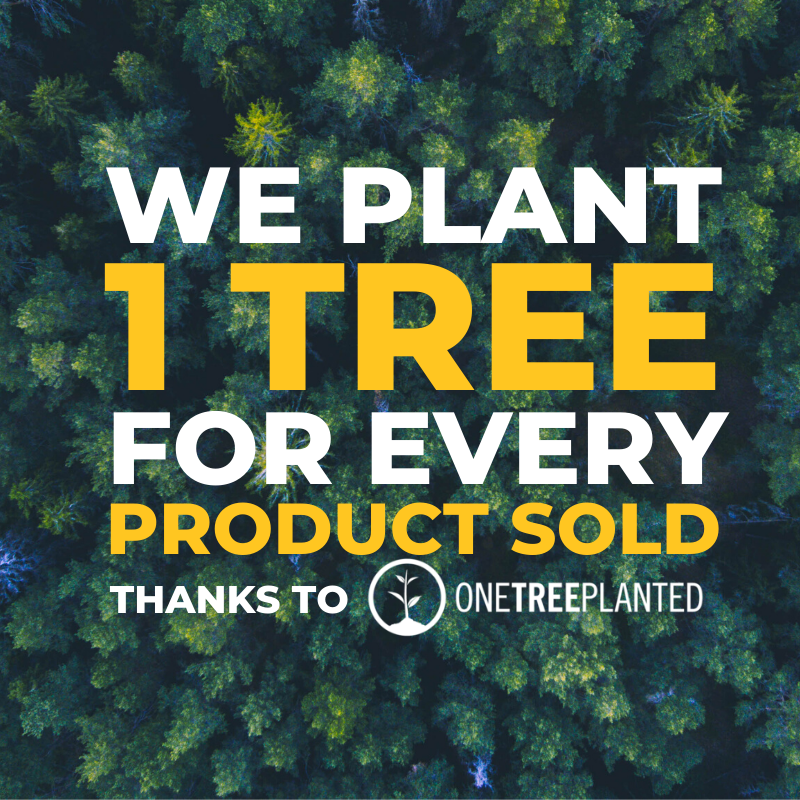 Why choose Zero Waste Food Storage Bags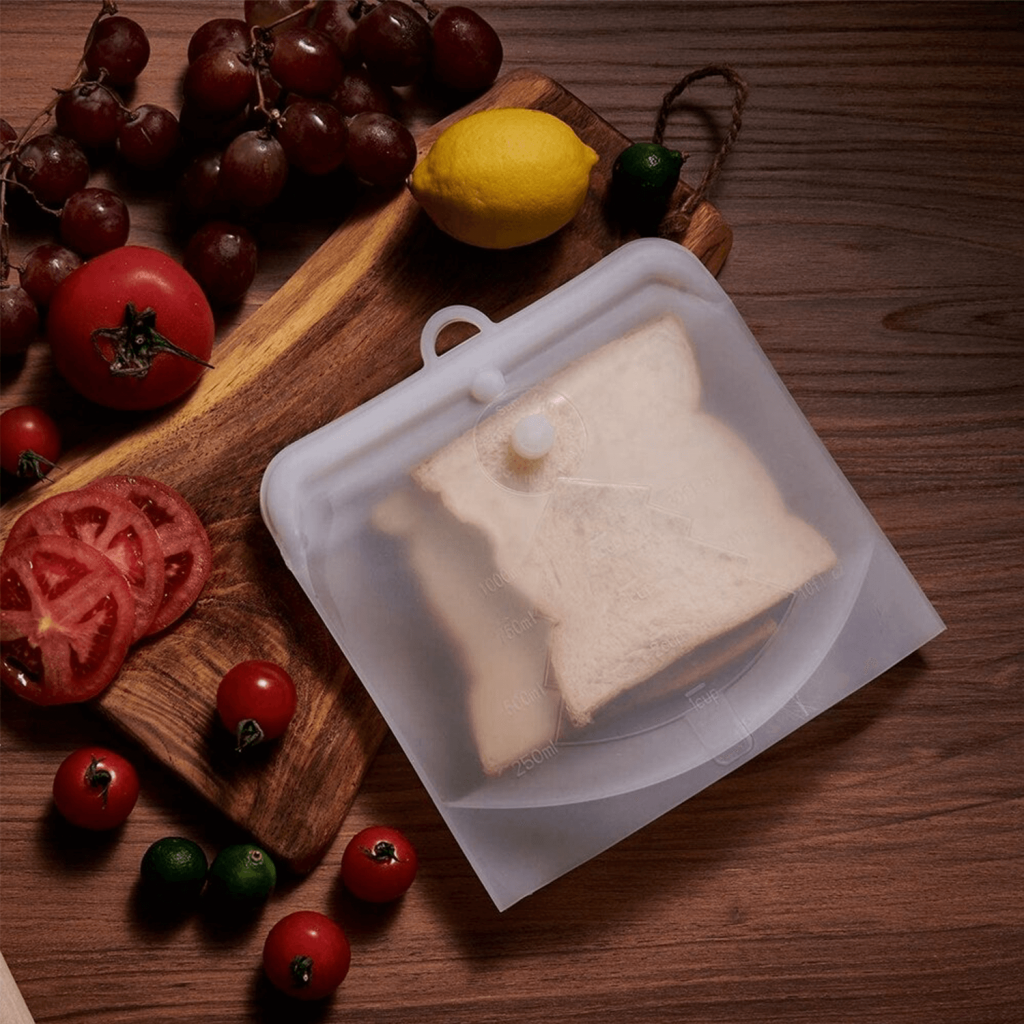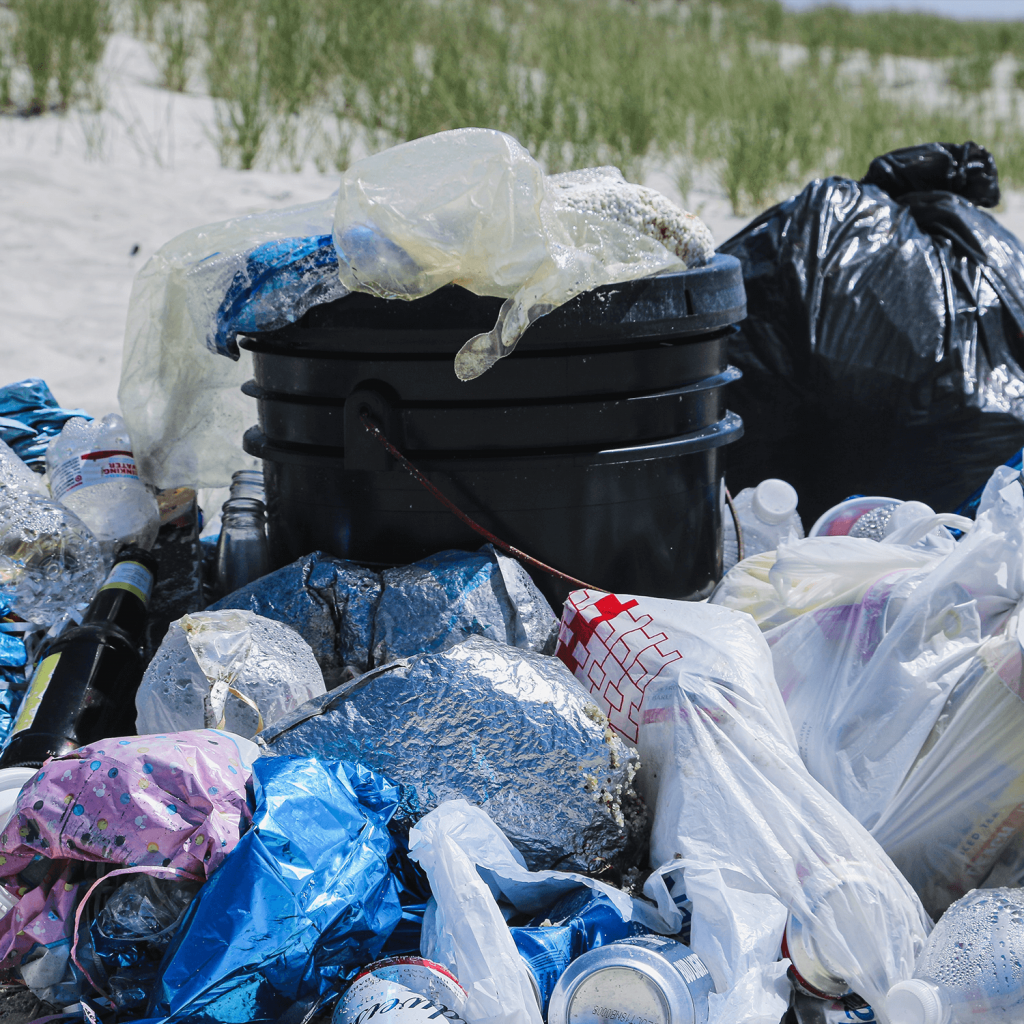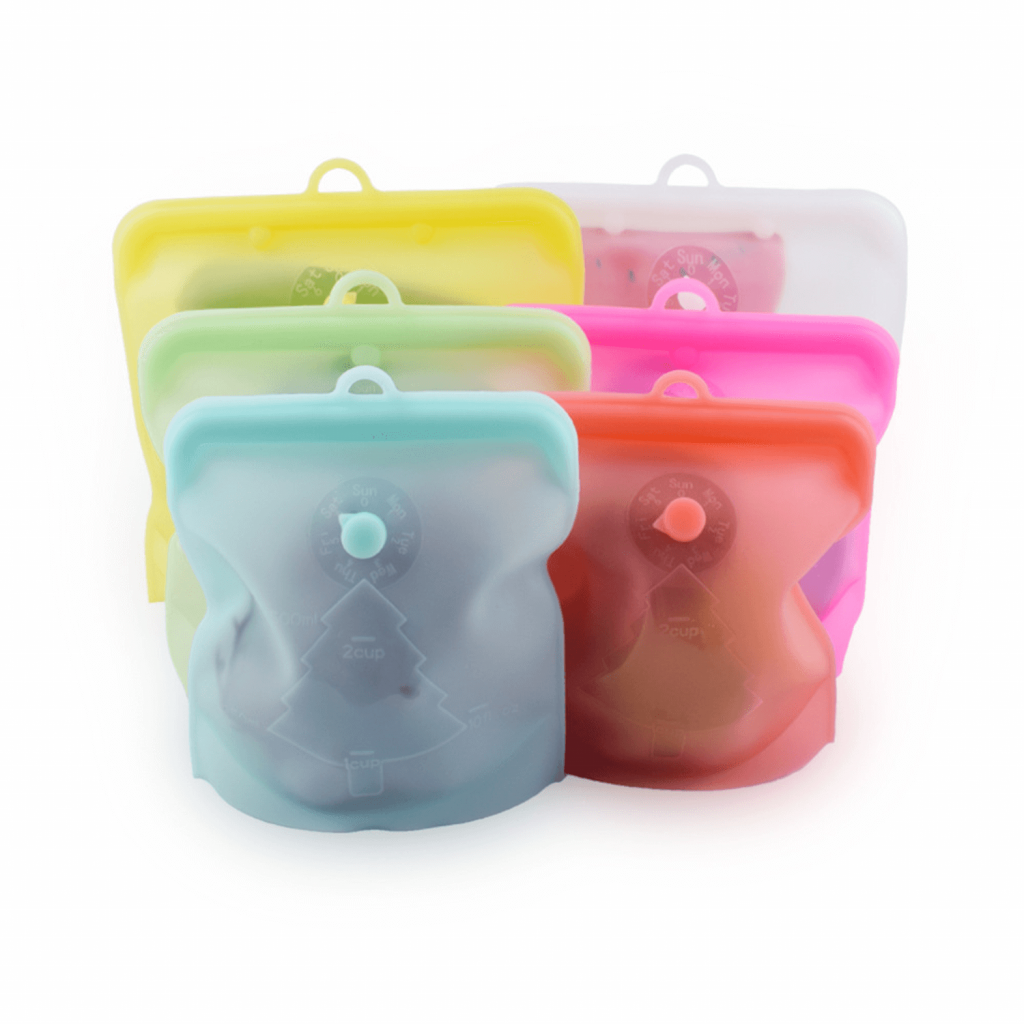 better for you and the planet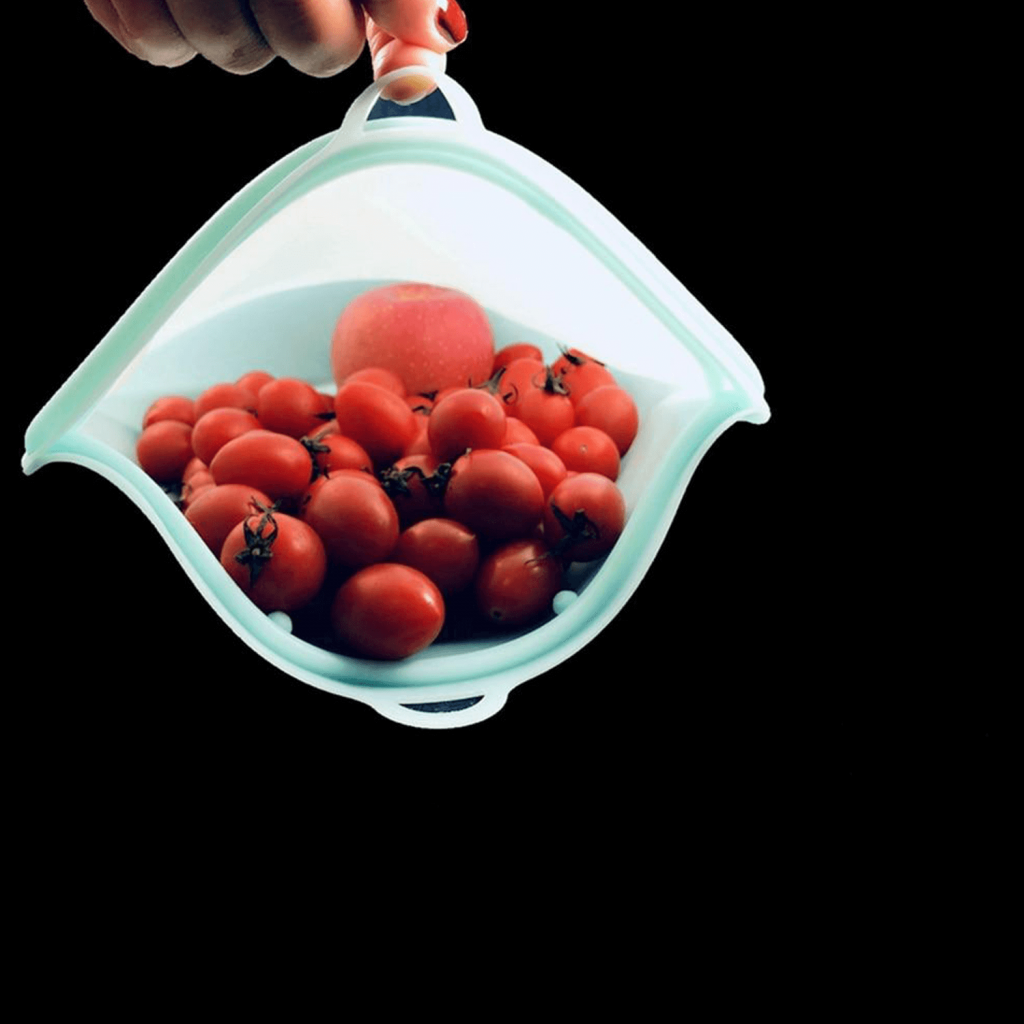 If you've been looking for a way to reduce your single-use plastic bags usage, then your search is over! That's because our zero waste food storage bags are reusable so you won't have to spend any more money on sandwich bags anymore, being able to use them as a snack container for your sandwich, favorite cereal, or fruit. This means that you will not only save your money but you will also be helping to save our planet, guaranteed!
PERFECT FOR SCHOOL LUNCHES
Our Reusable Zero Waste food storage bags are perfect for kids! No more soggy sandwiches or sticky lunch boxes! Our food storage bags are 100% non-toxic, and non-allergenic. Become the new Green Super Mom this back to school season.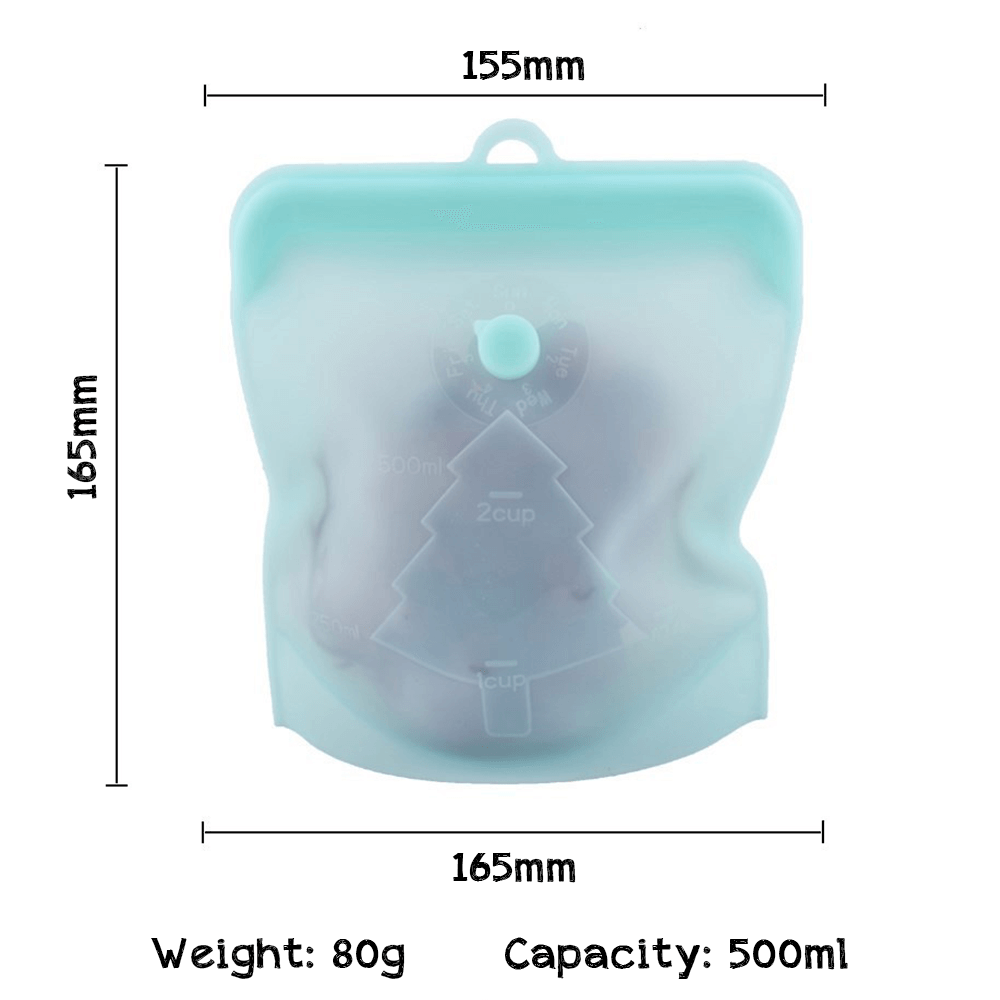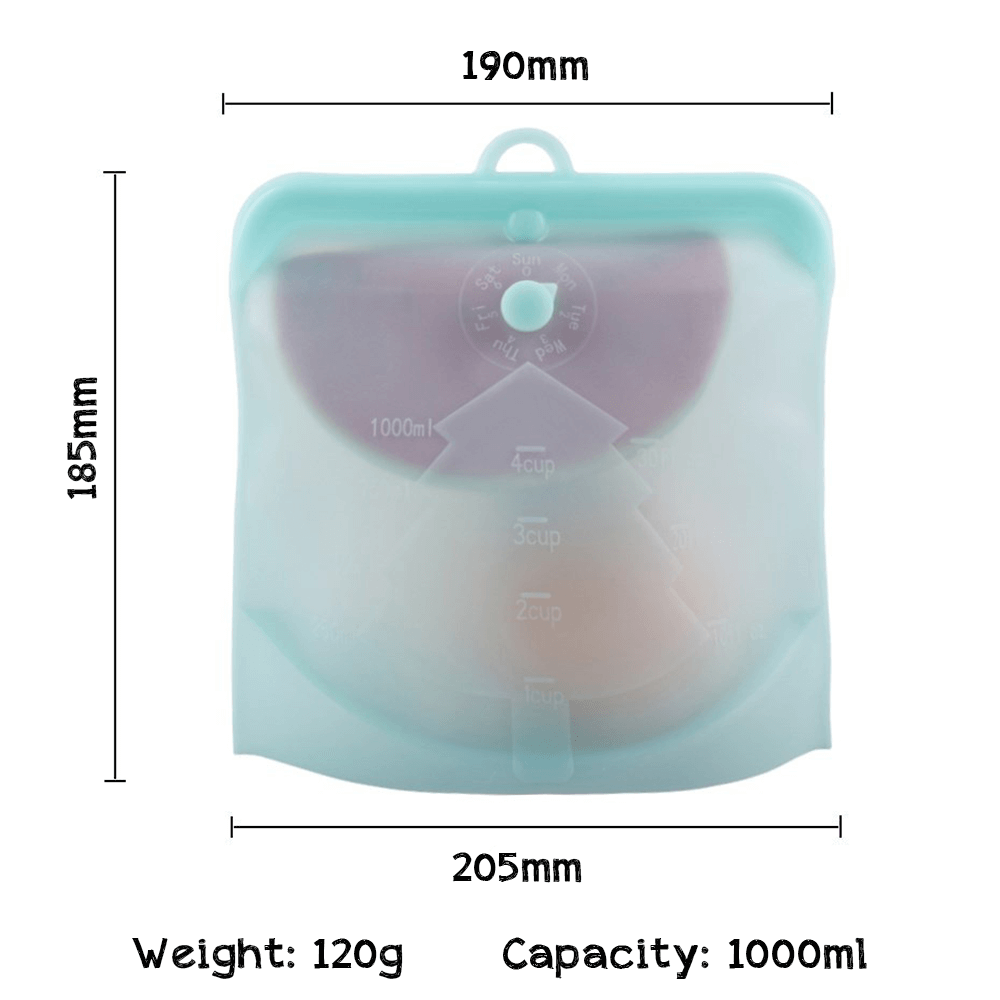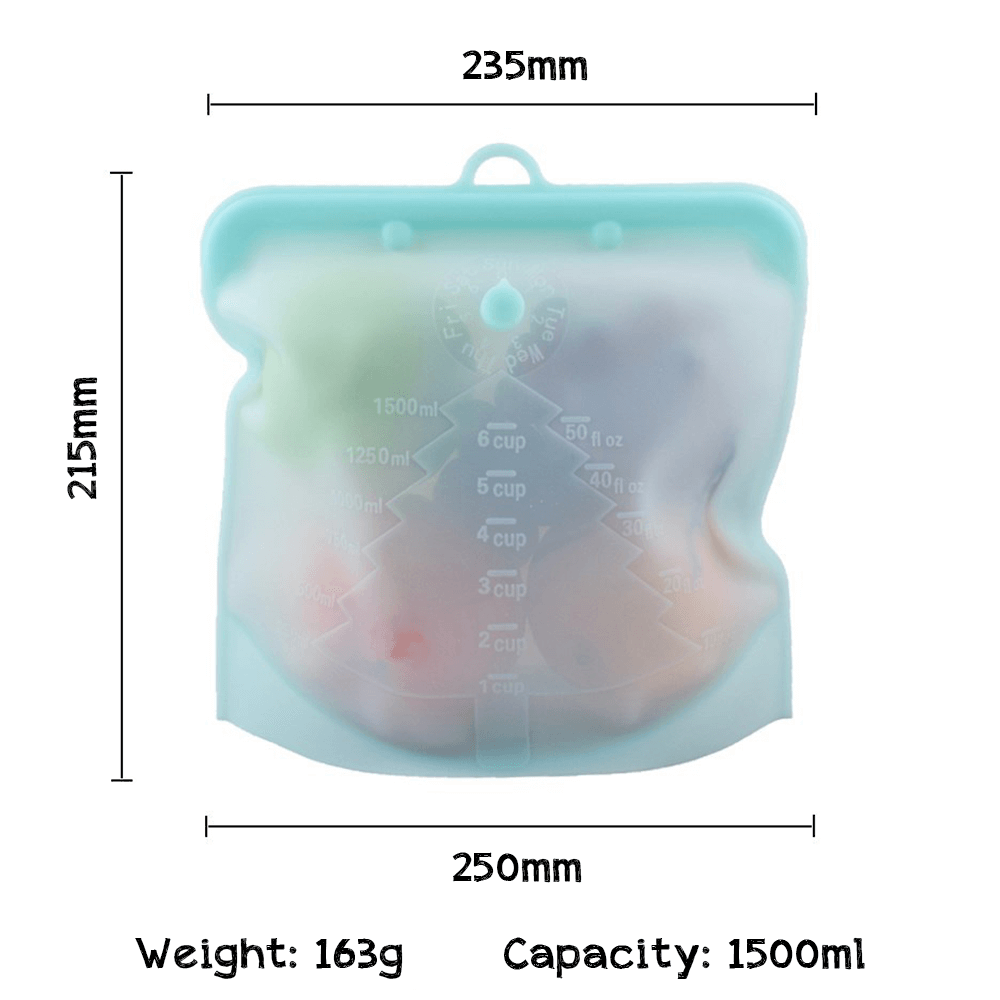 The problem with other silicone bags is that they are difficult to use. Our product solves that problem! Why? That's because our Zero Waste food storage bags is easy to open and close which means that you'll be able to use them with little to no effort. Never get exhausted opening/closing silicone bags again!
Moreover, the reusable zero waste food storage bags are a healthier alternative to disposable plastic bags. Made from 100% pure, food-grade silicone, our non-coated, BPA-free silicone zippered bags can be used to store food safely and without worry. Our silicone bags are not only better than plastic bags but also more economical. Silicon baggies will last you for years, so there's no need to restock them every month. Imagine how much time and money you would save!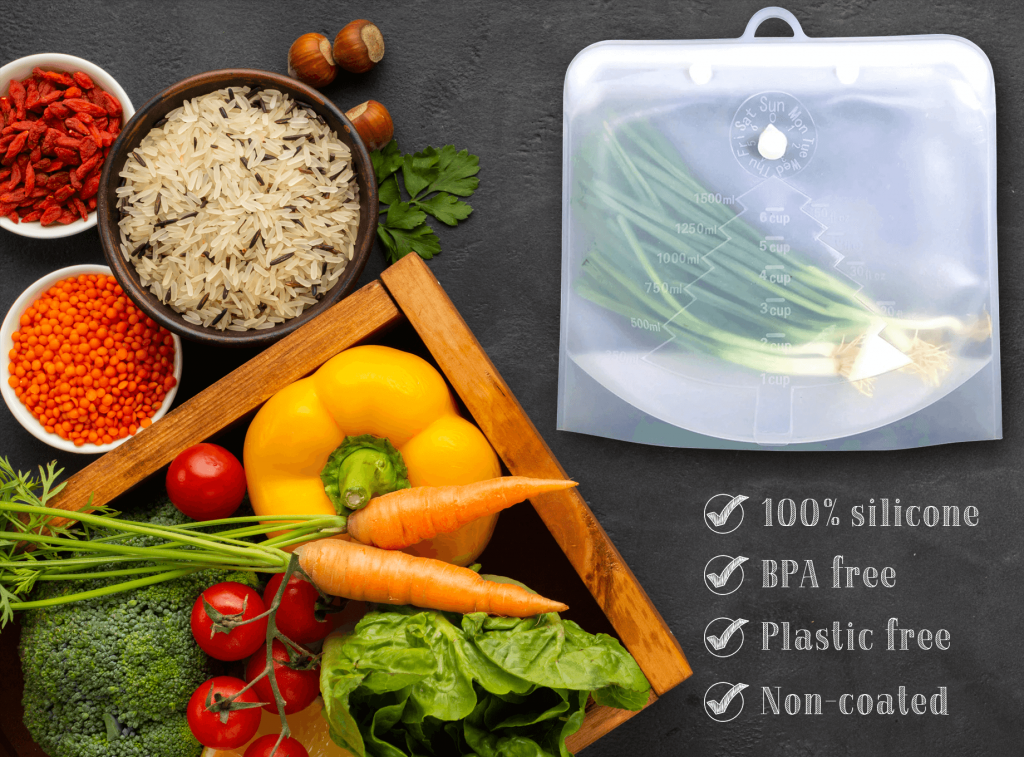 THE BEST MEAL ORGANISER FOR A MODERN HOME
Cook a large quantity of your favorite food & freeze it in the silicone freezer bags. When needed, just stick it straight into the microwave, heat it and eat the food directly from the bag. Now you can always have prepared meals for lunch at work or a quick dinner. Our zero waste food storage bags are resistant to temperatures between -40°F & 450°F, making them completely safe to put in a freezer, fridge or sous vide cooker. Meal prep has never been so easy!

THE BEST FOR FOOD AND PRESERVING
Most leftovers last four days in the fridge, but do you really remember whether that takeout is from Friday or from Saturday? And here are the meatballs from yesterday—or wait, are they from the batch you made last week?
Get in the habit of dating your food, and you can stop wondering. With our zero waste food storage bags, all you have to do is mark today's date on any leftovers that go into the fridge by turning a small button on the surface. After seven days, you know it's time to toss.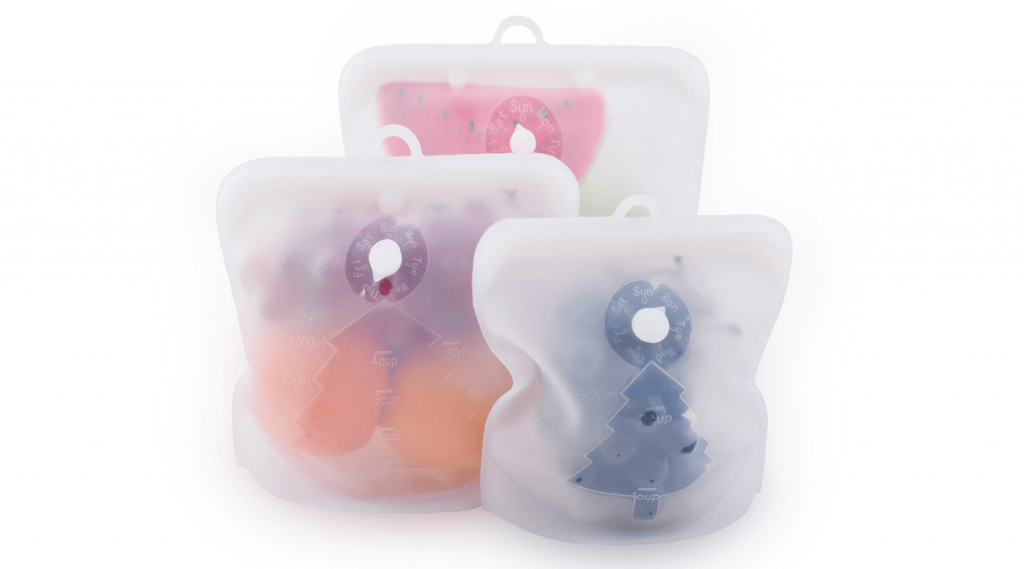 SAVING SPACE IN FRIDGE AND KITCHEN
Saving space is our top priority. Compared to plastic containers, our reusable Zero Waste food storage bags offer space-efficient nesting functionalities. Their transparency allows you to see the contents inside clearly; due to their wide base, the reusable freezer bags will stand upright and remain open while you fill them up. They can keep your food fresh without releasing any odors.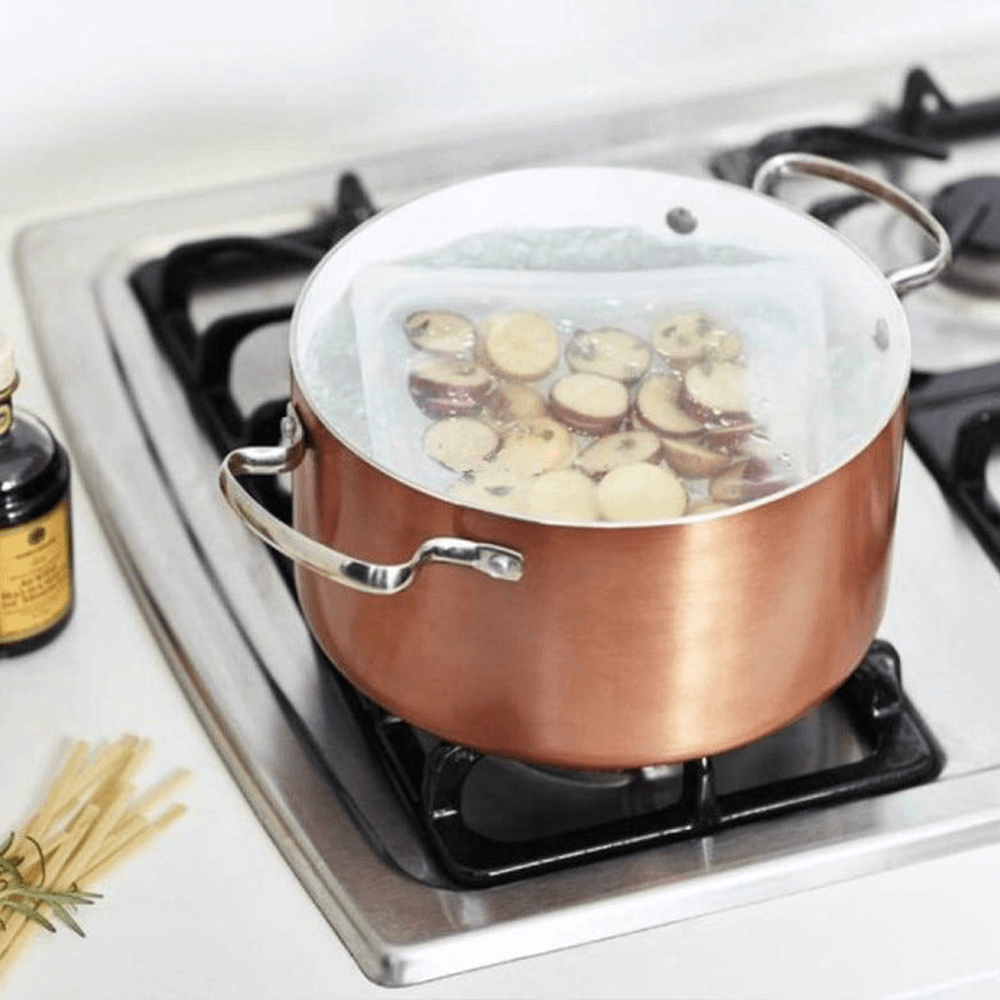 EASILY WASHABLE, QUICKLY DRYABLE and ENDLESSLY REUSABLE.
The silicone zero waste food storage bags are reversible: you can turn them inside out, wash them by hand or just simply throw them into the dishwasher & let it do the job for you! No need to worry about bacteria & mould anymore! The round corners are extremely easy to clean. The reusable zero waste food storage bags don't stain or retain any odour, so don't worry about them absorbing smell or becoming oily.
Tips: We recommend that you disinfect the food bags when you first use the food bags for the best use.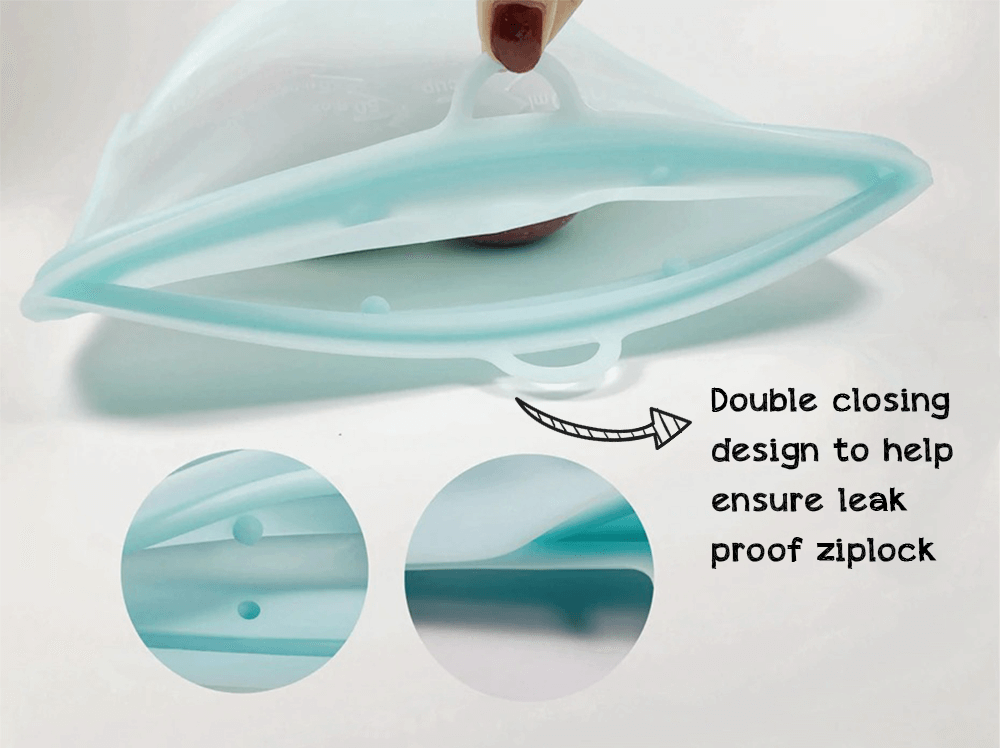 We don't like leaving behind a mess. That's why at Zero Waste Initiative, we package all of our products with plastic-free, 100% biodegradable shipping materials – Zero Waste canvas bag. No plastic wrap! No bubble wrap! No fee! Zero Waste bag is a special gift from ZWI which is compostable, reusable, recyclable but still assure the product's safe and make carrying all your new zero waste items a breeze.
Each package is shipped with love and mindfulness.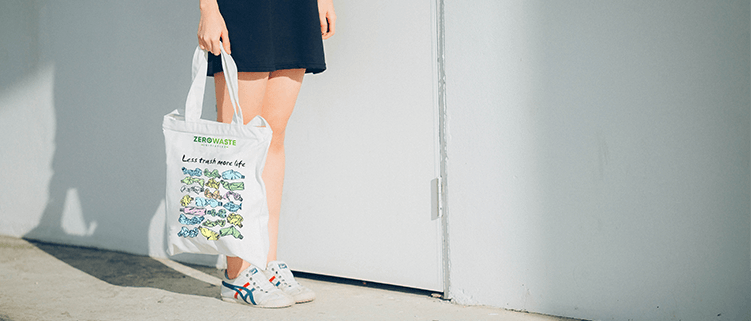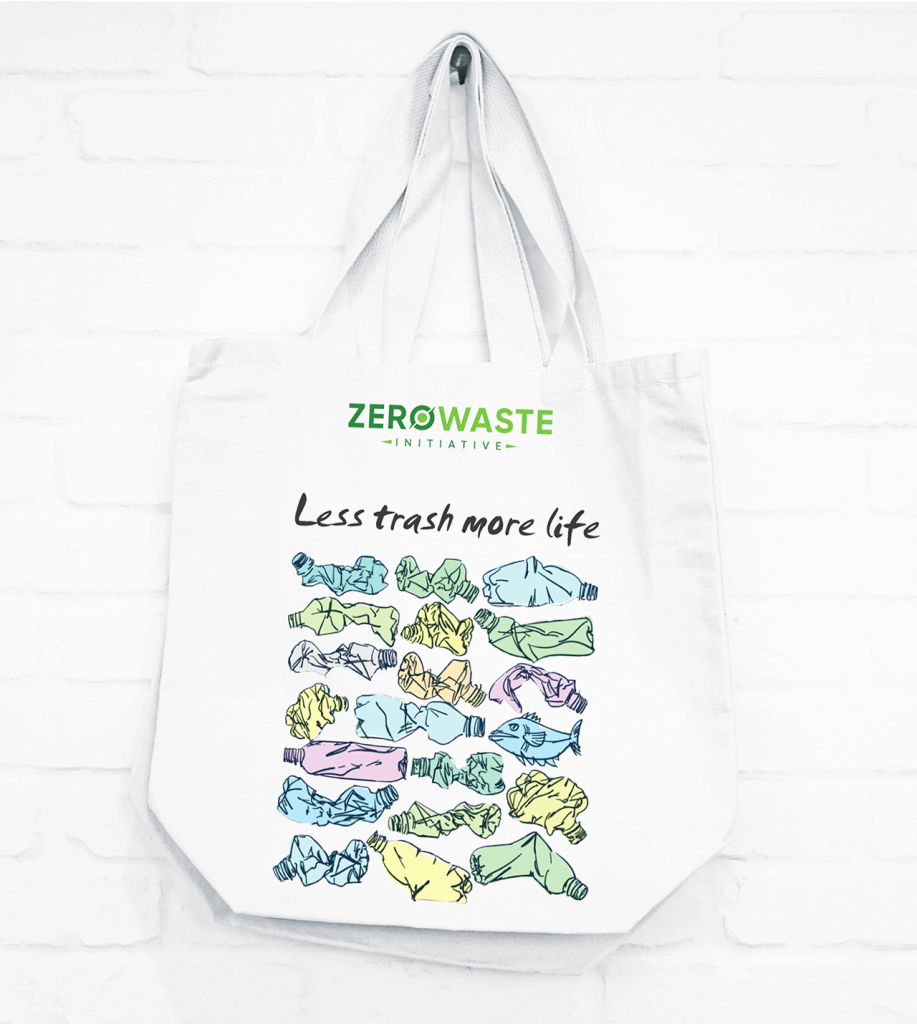 Learn more: Zero Waste Canvas Bag With Zipper And Inner Zip Pocket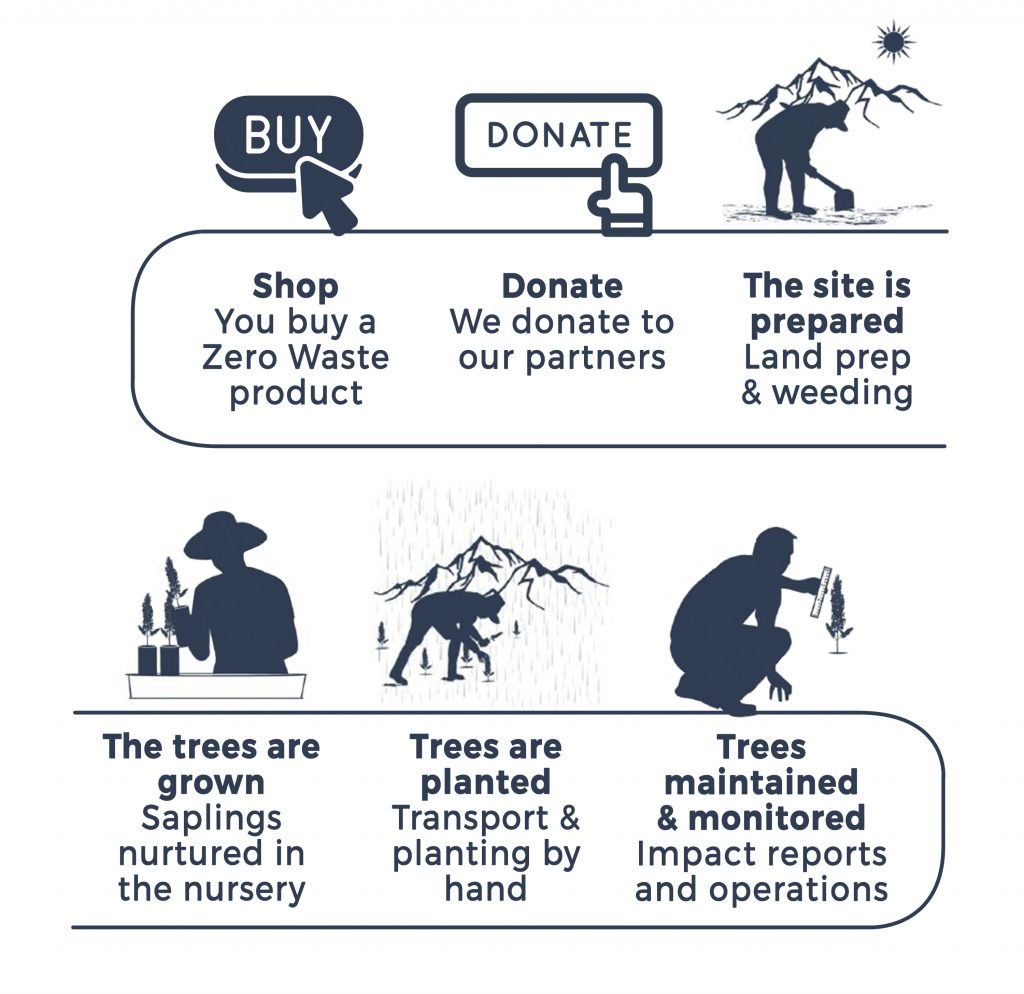 + Please do not ignore the color, size and quantity before purchase. We want our customers to get what they like.
+ If you have any questions, please contact us. We will do our best to solve your problem.
+ If you like our products, please follow our stores and leave us a 5-star review, we are eager to offer special promotions for our subscribers.
+ Visit our social channel to read more Zero Waste Initiative tips : Google Business, Facebook, Instagram, Pinterest, Twitter.