ZERO WASTE MENSTRUAL CUP
We created these Zero Waste menstrual cup to be endlessly reusable, keeping single-use menstrual products from entering our oceans and landfills. 
One choice. All for the planet.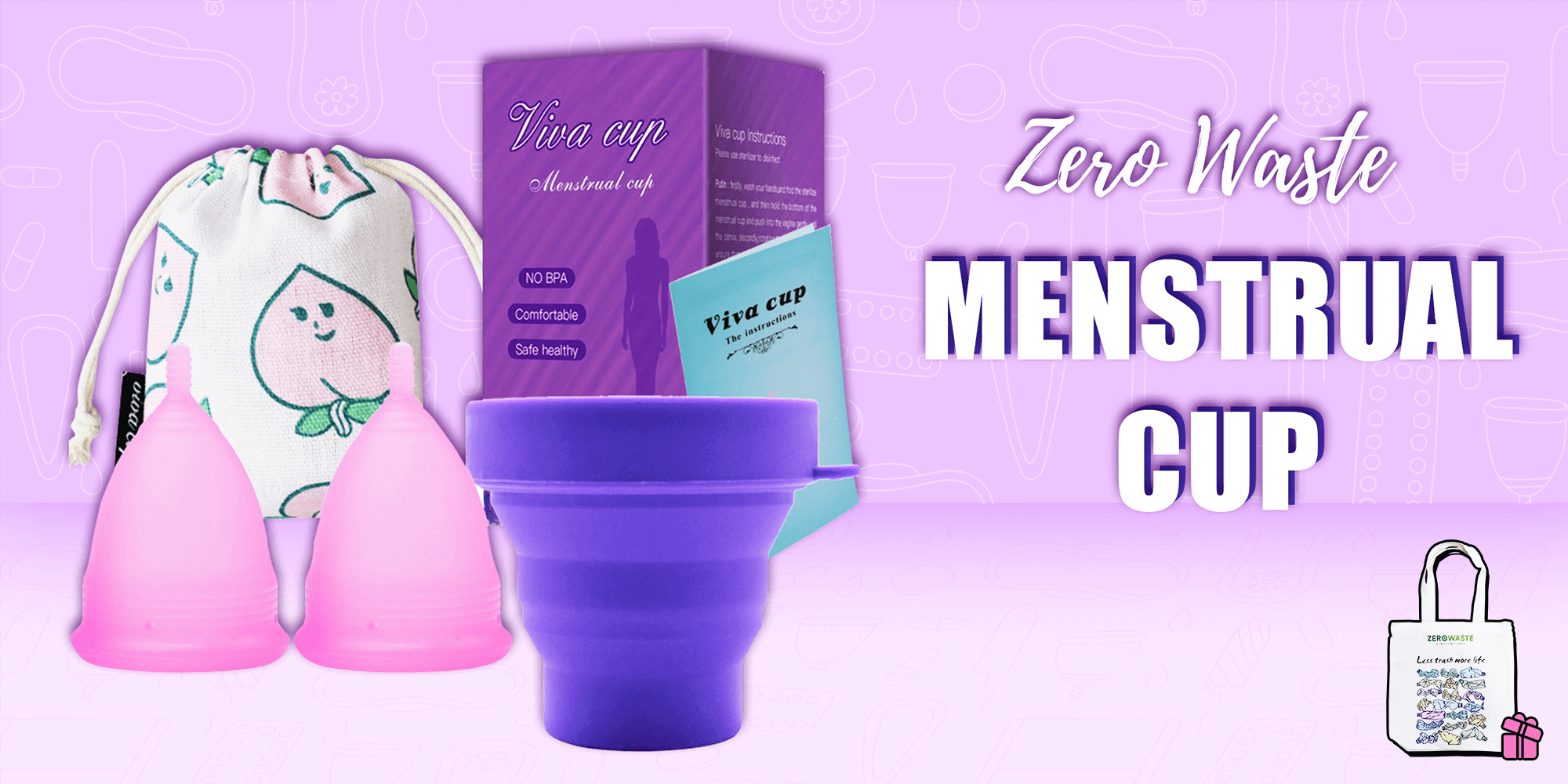 THE MISSION OF ZERO WASTE INITIATIVE
♻️  We believe that each of us can make small changes in our lives that add up to make a big impact. We can use our purchasing power as consumers to influence lawmakers and corporations by shaping market demand towards more planet-friendly products and policies.
♻️  BUY A PRODUCT, PLANT A TREE – a tree planted for every product sold.
♻️  Ordinary purchase, Extraordinary purpose. Over 80,000 acres of forests disappear from the earth every day. A variety of factors contribute to deforestation, and humans are one of them. We believe it's important to leave the earth better than we found it – greener and cleaner.
♻️  We would love for you to join us on our journey to lead a low impact, cleaner and greener lifestyle.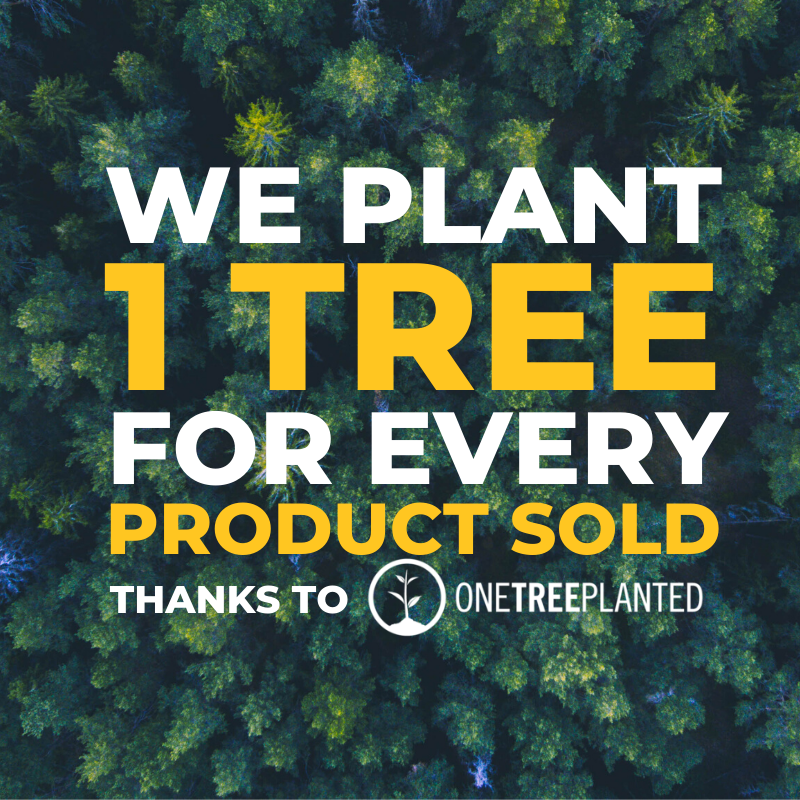 What is Zero Waste menstrual cup?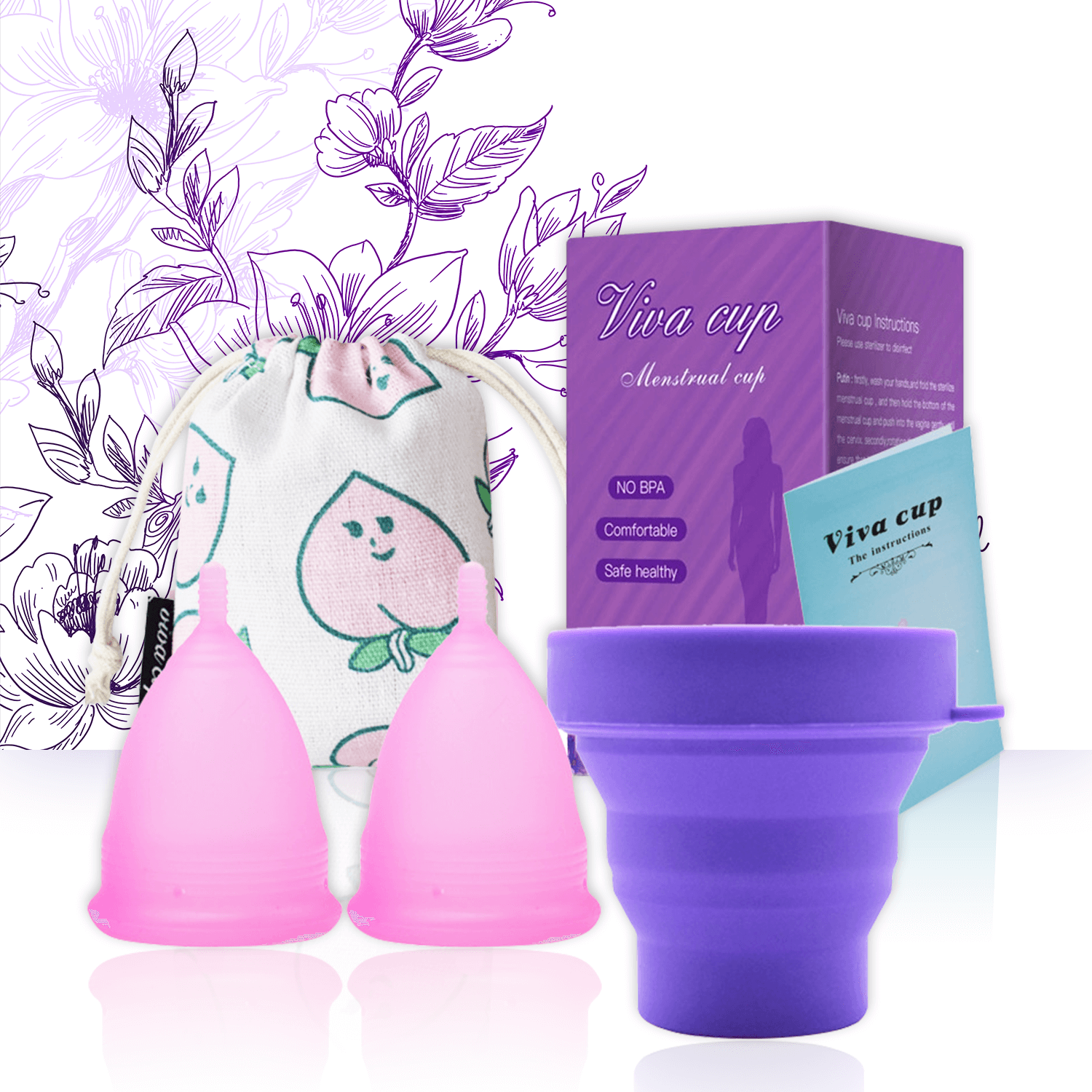 Zero Waste menstrual cup is the original, soft, medical-grade silicone menstrual cup designed by women as the convenient and eco-friendly alternative to tampons and pads. This is a complete game-changer when it comes to your period. S cup is the smallest, softest cup. It's the perfect choice for teenagers, petite users or those who prefer a 'mini' tampon.
The Zero Waste menstrual cup offers an end to the waste, discomfort and expense of disposable sanitary protection.
When you choose our menstrual cup, you're investing in the highest quality menstrual cup on the market today. The Zero Waste menstrual cup is made in the UK by an ethical, employee owned company.
2 menstrual cup (same size) + 1 storage cup + 1 storage bag + 1 instruction. After using and cleaning the menstrual cup, you can make it comfily lying in the storage cup. For your moon cup to have a rest then give you better experiences. Save your time instead of looking everywhere to put your period cups.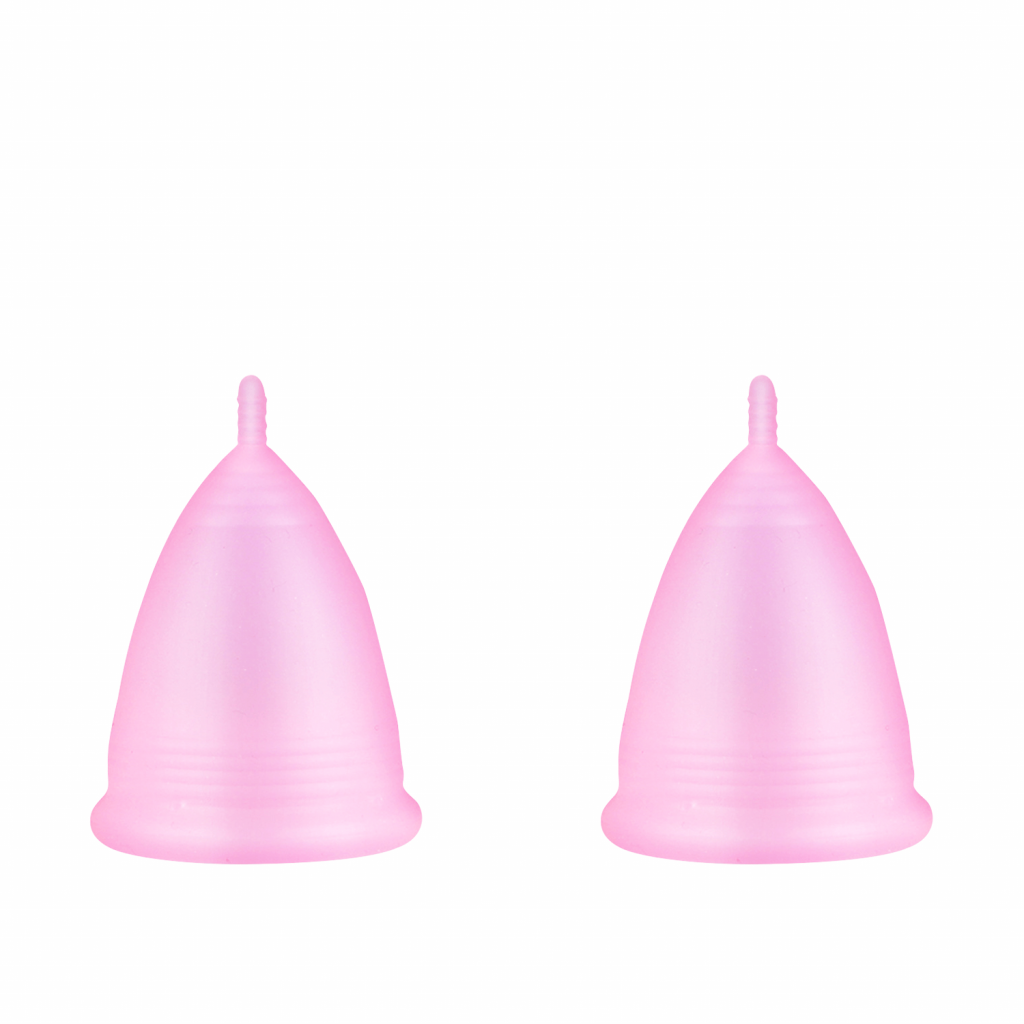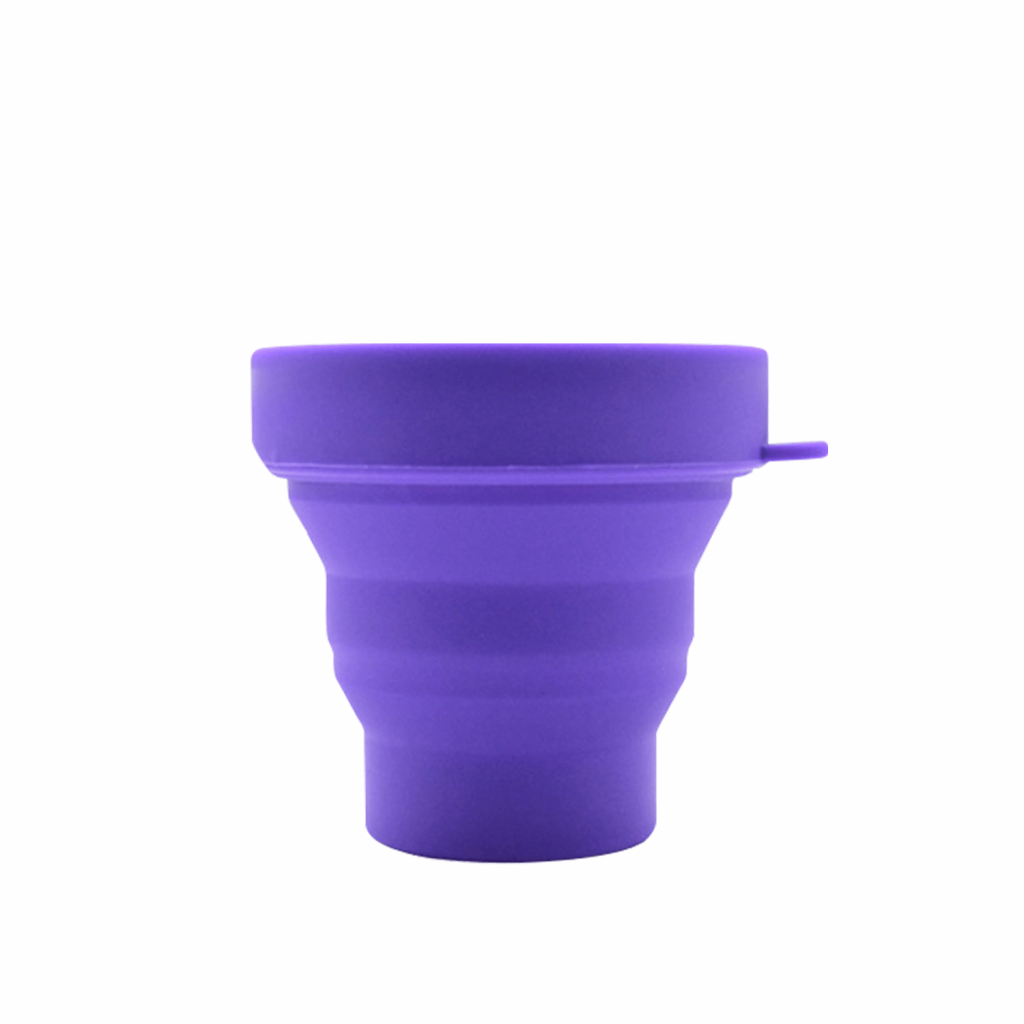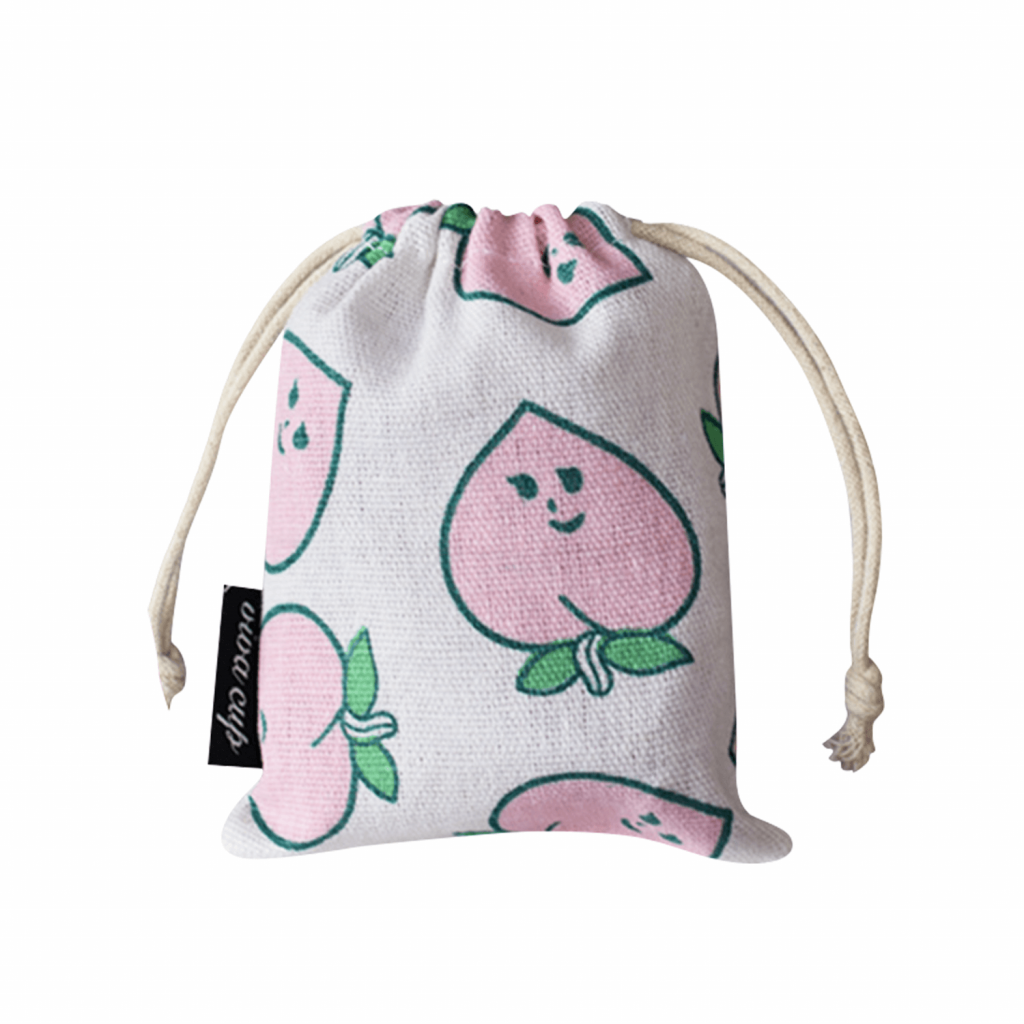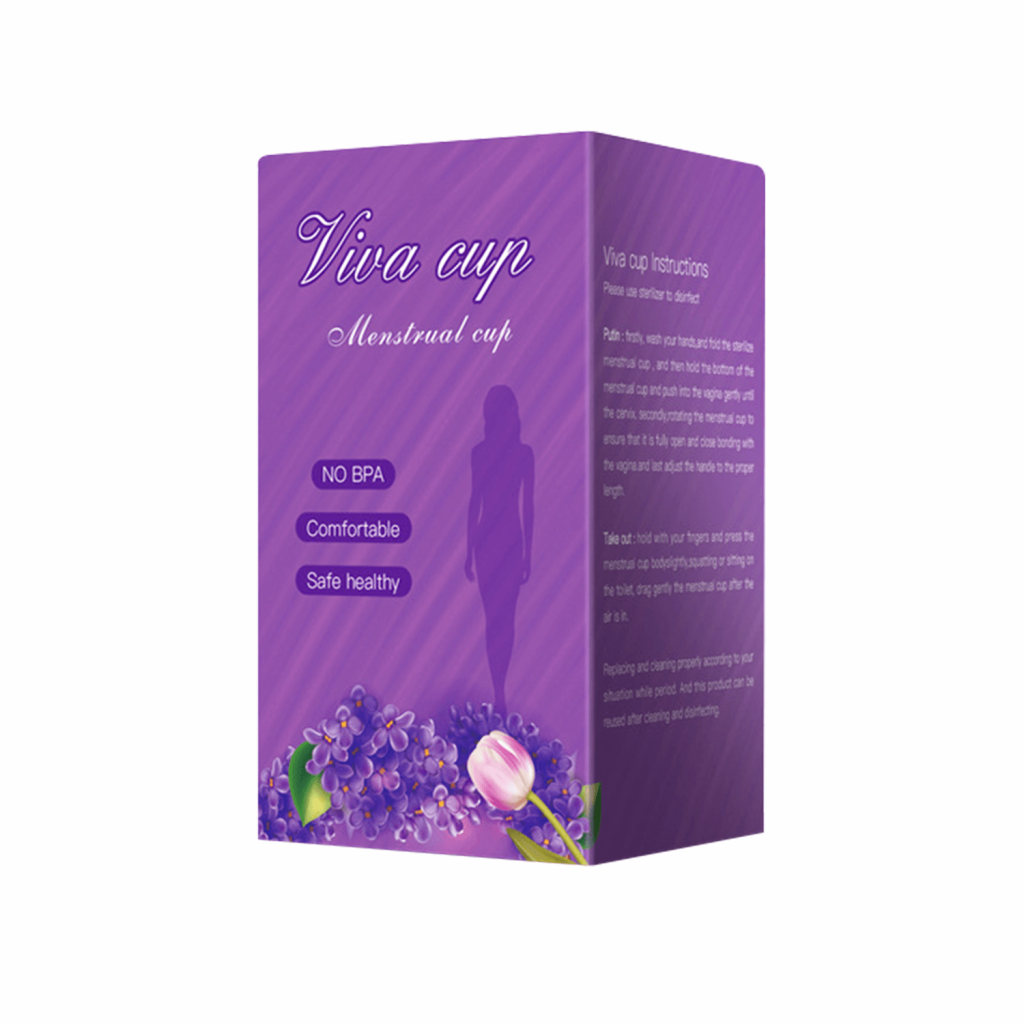 Why choose Zero Waste Menstrual Cup?
The healthier and convenient alternative to tampons and pads which saves you money too.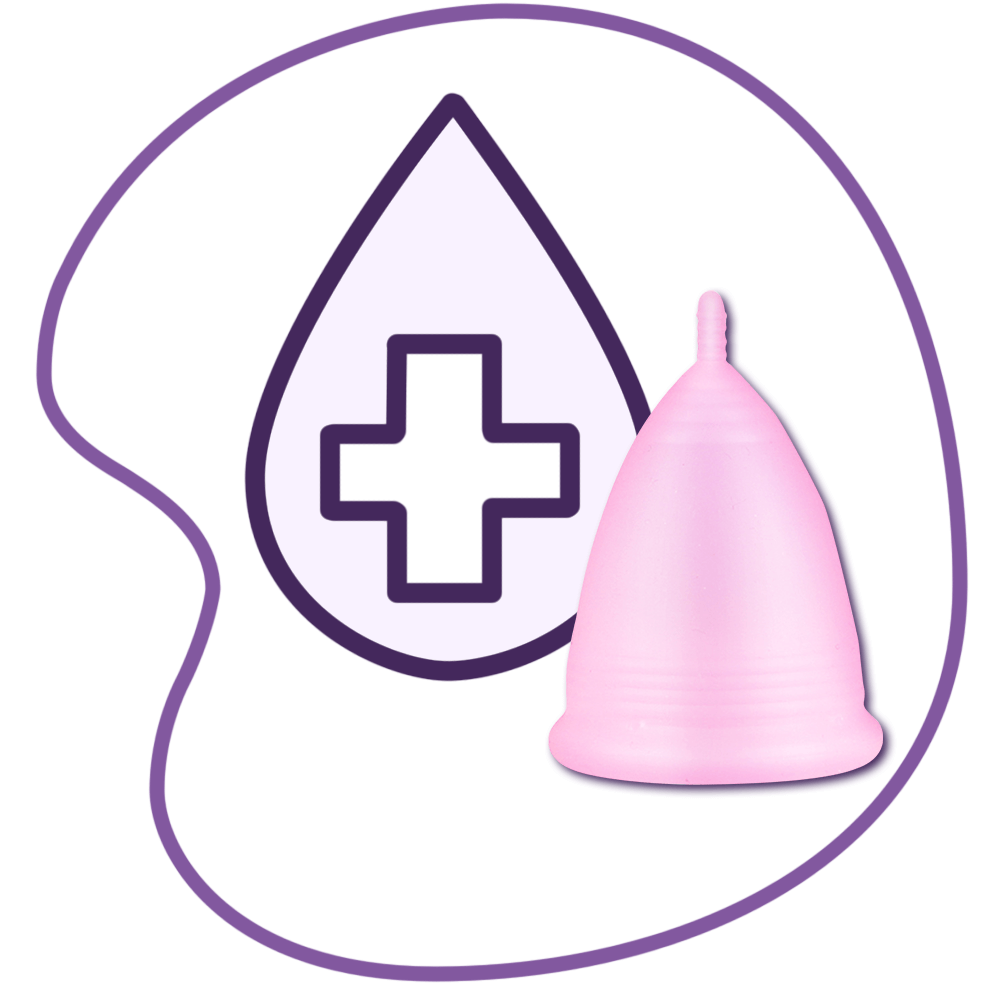 Medical Grade Silicone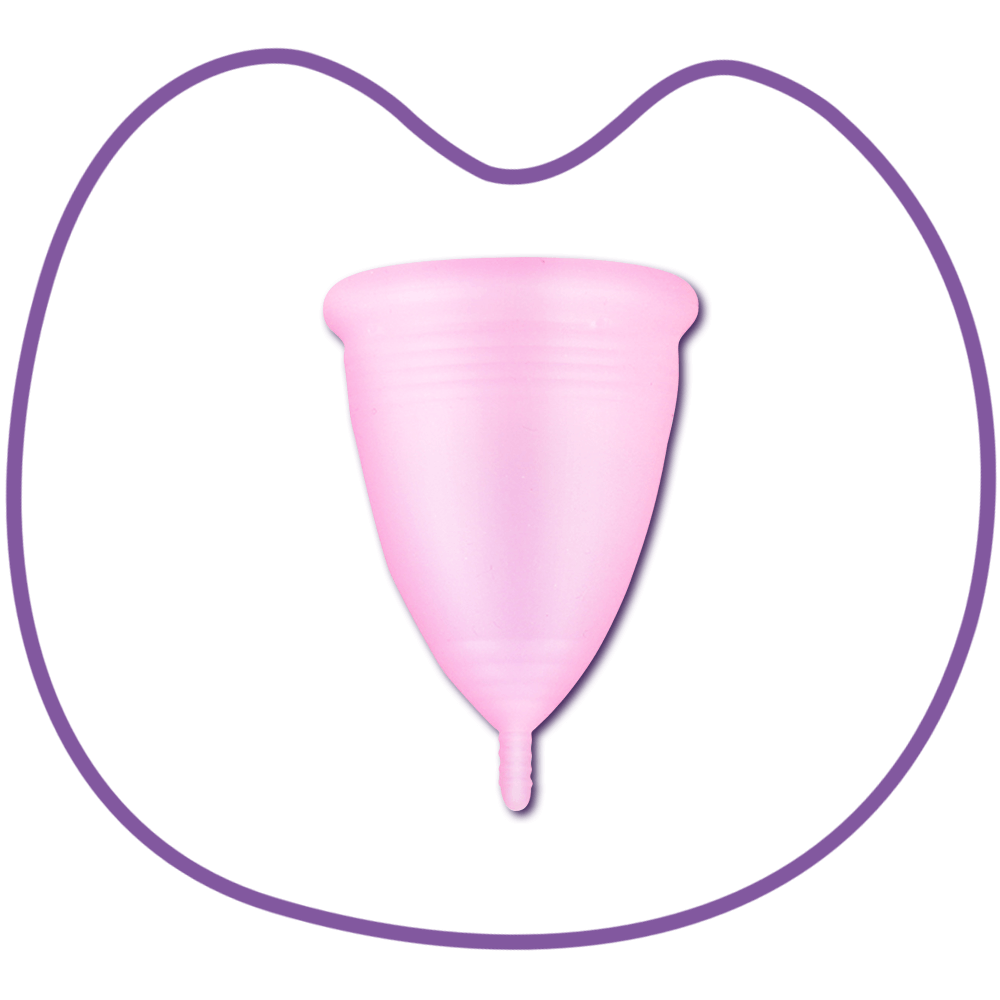 Soft Flex Stem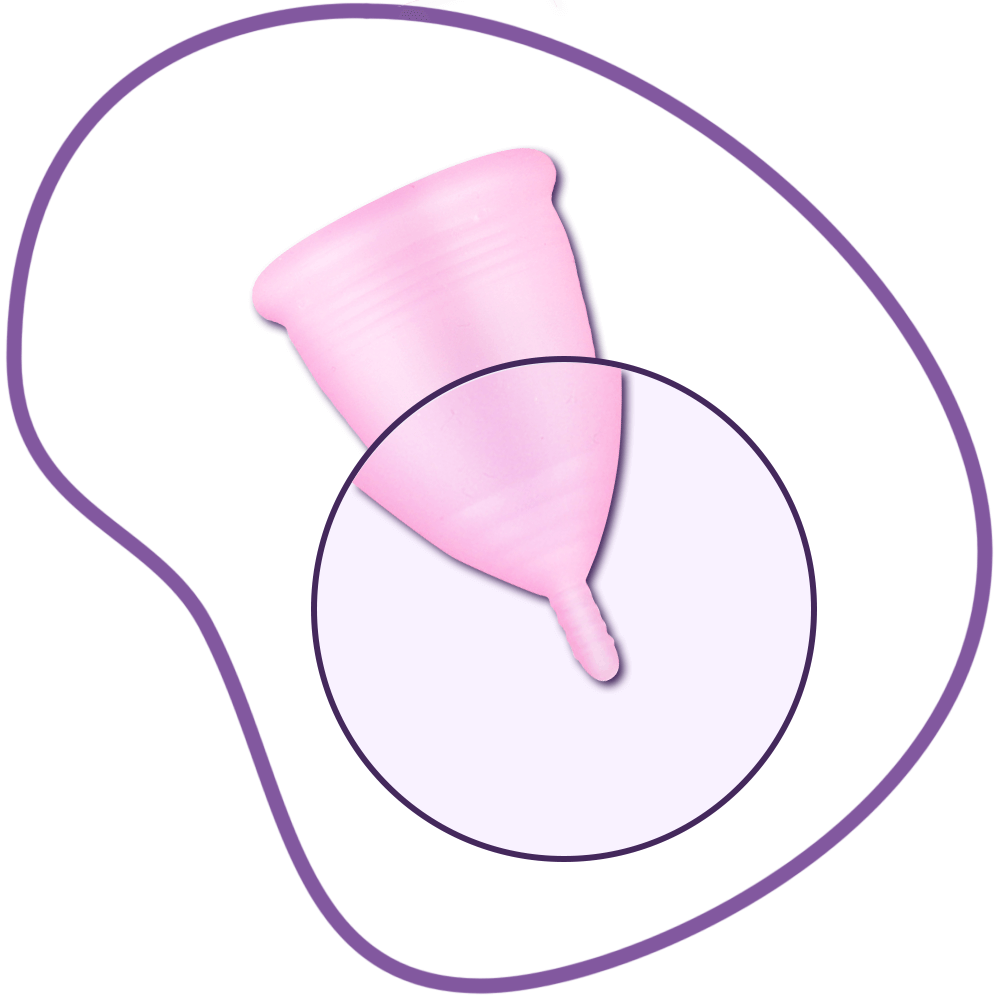 Bulb Shape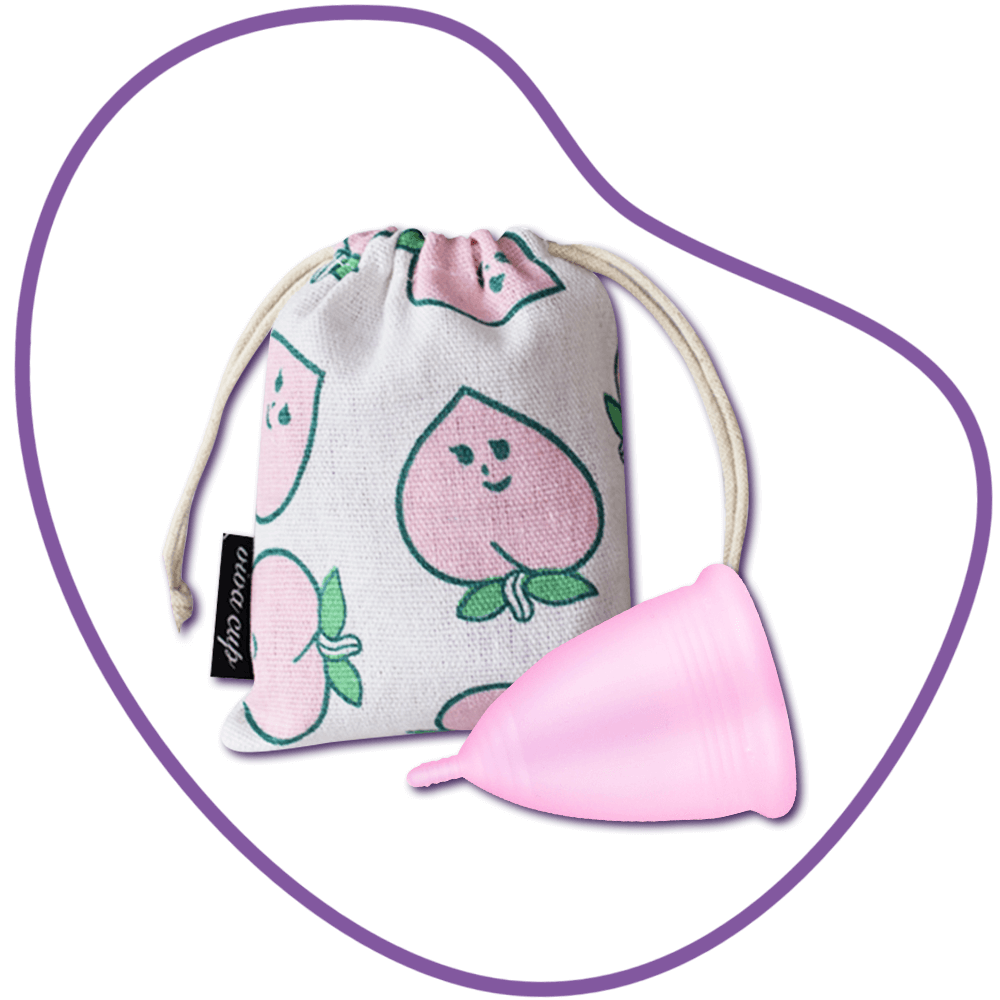 Cotton Pouch & User Guide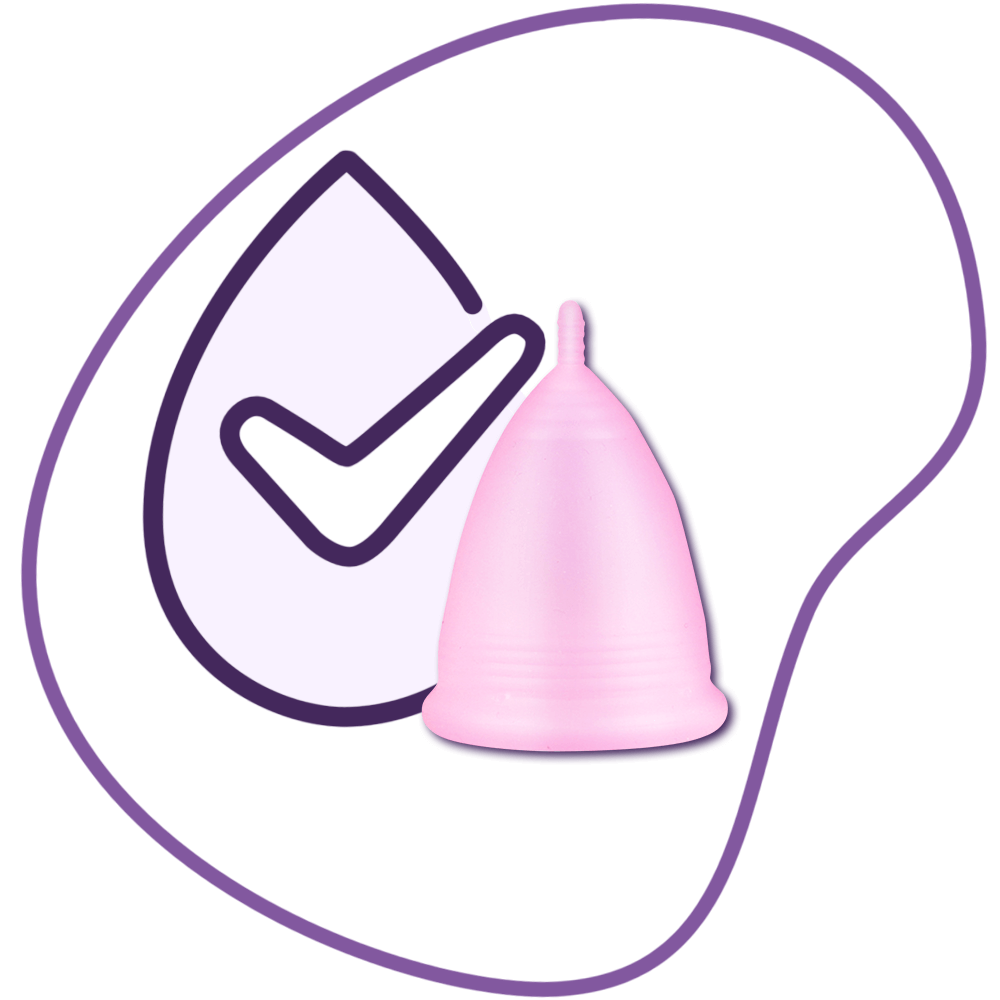 Super Convenient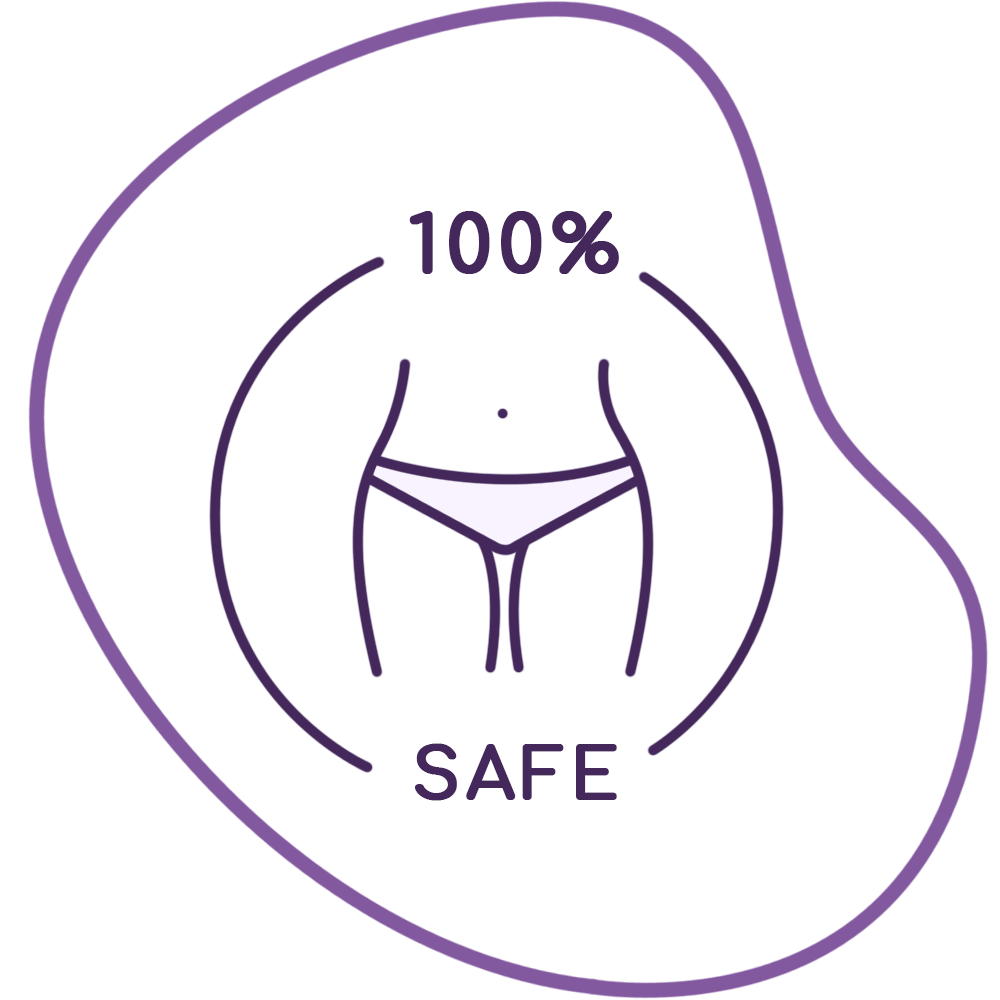 100% Body Safe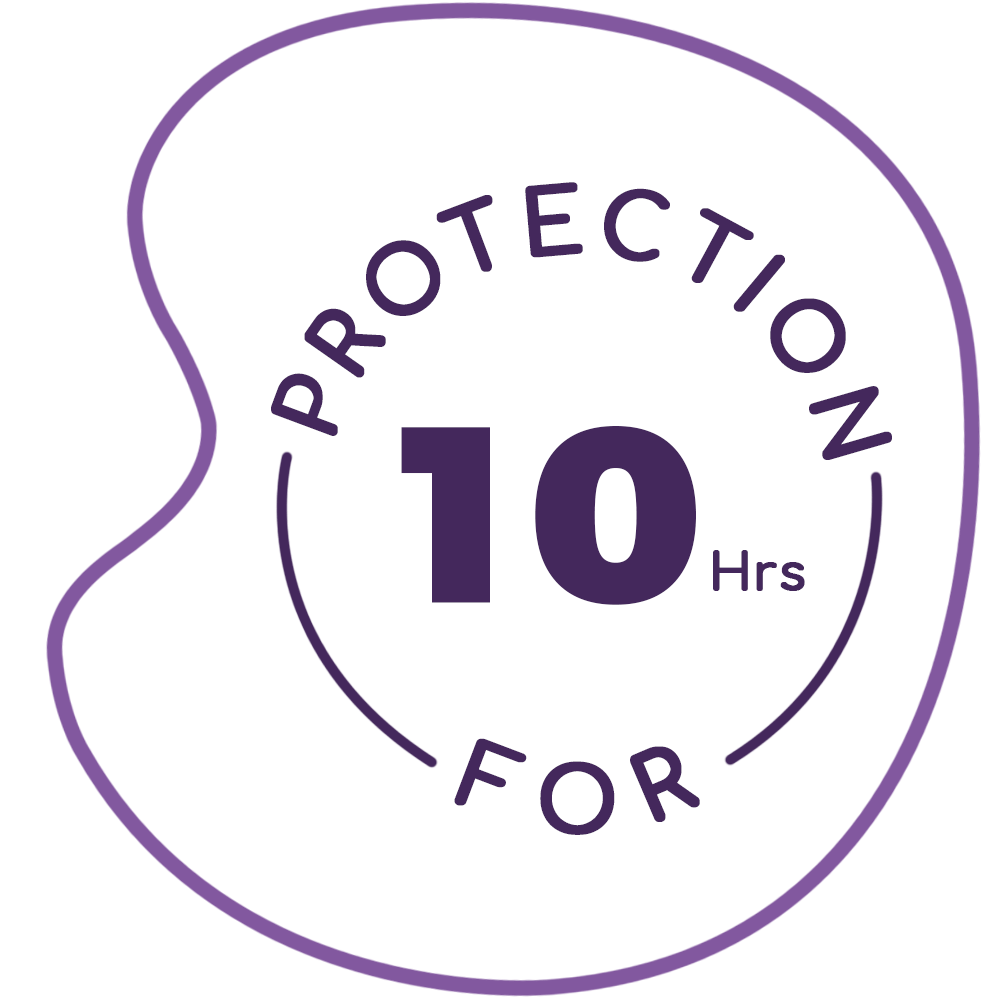 10 Hours Protection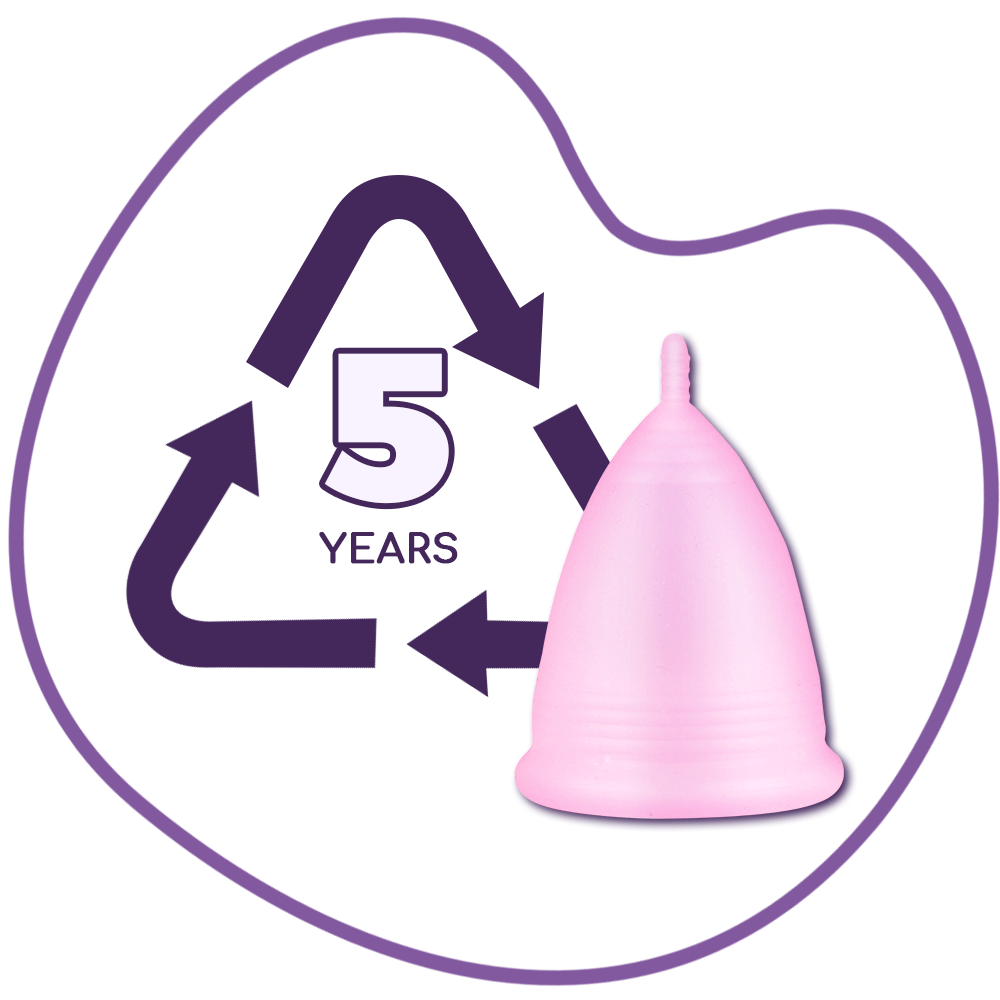 Reusable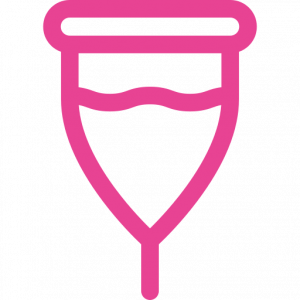 Healthier
Tampons can cause dryness and leave fibres behind. Our menstrual cup respects your natural balance. Made of medical grade silicone and dyes to ensure complete biocompatibility and safety. Zero Waste menstrual cup is hypoallergenic and is free of BPA, latex and dioxins.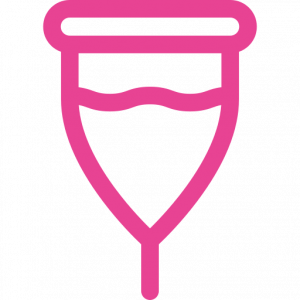 Convenient
Holding 3 x more than a regular tampon and non-absorbent, you only need the one Zero Waste menstrual cup for lighter or heavier days. No bulky spares to carry or used products to dispose of. The Zero Waste Cup has a unique adjustable soft flex stem which makes it easier to grip and remove the cup. The bulb shape of our Cup helps it stay put, and maximizes the seal which prevents leaks.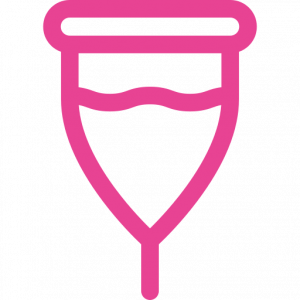 Active and Comfortable
You won't need to rush to the bathroom to change tampons or pads again and again because now you can wear our menstrual cup for 10 consecutive hours before having to clean it and reinsert it. You can dance, run, swim and sleep while wearing your menstruation cup as it performs equally well when you rest or are in motion.
The soft menstrual cup is designed based on the structure of the vagina, when you place it correctly, you would feel like you're wearing nothing. You may forget that you're on your period.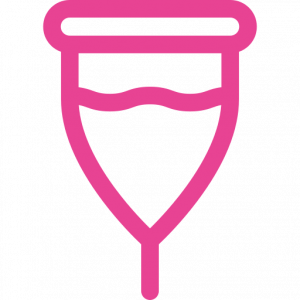 Money-Saving
One Zero Waste menstrual cup lasts for years, and costs the same as you would spend on disposables in 6-8 months.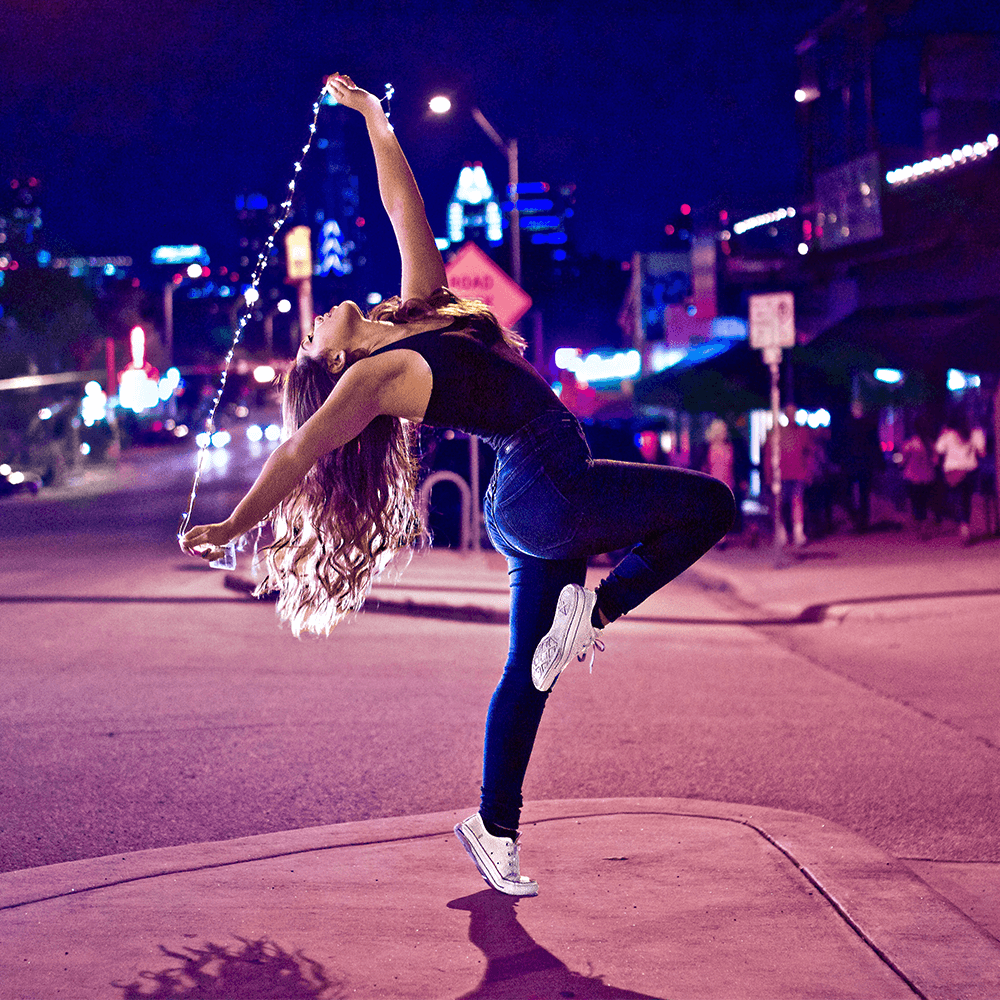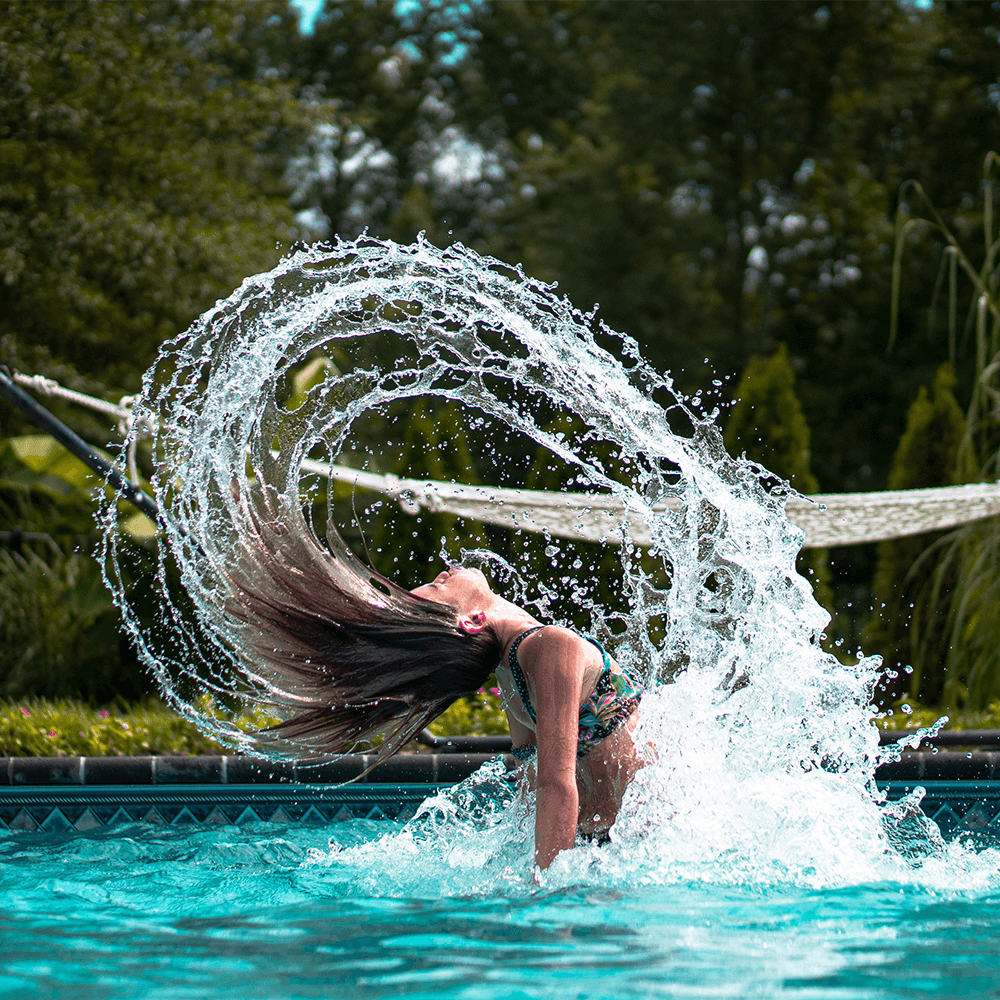 Made to last for years, the Zero Waste menstrual cup is an easy way to dramatically reduce the waste you produce.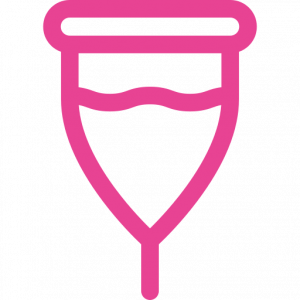 Cuts waste
Each one of us uses around 11,000 disposable sanitary products in a lifetime, which end up in the sea or landfill. Regardless of flow, you only need one menstrual cup.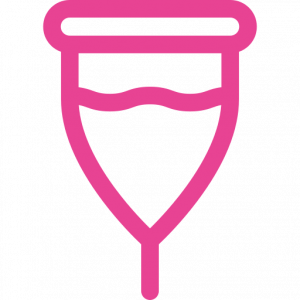 Cleaner beaches
Ocean Conservancy volunteers collected 27,938 used tampons and applicators on our world's beaches on a single day (International Coastal Cleanup, 2013).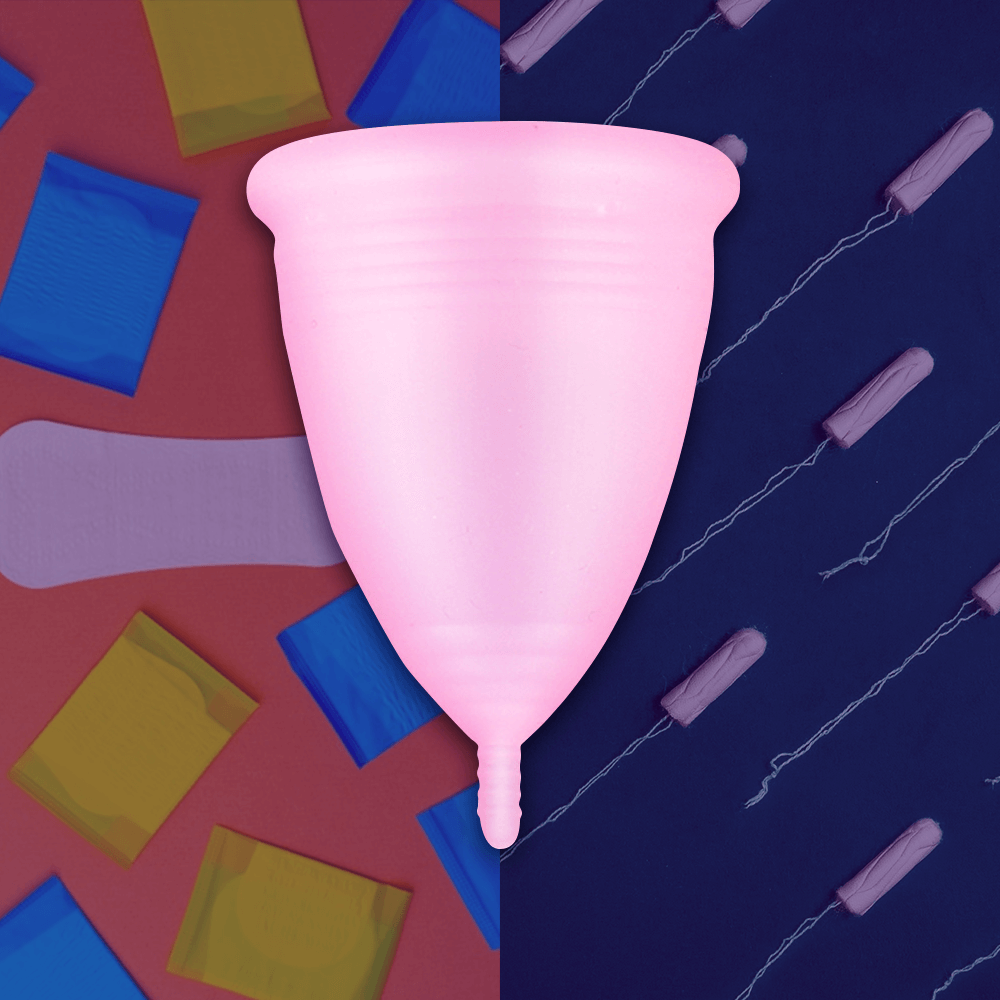 How to use the Zero Waste Menstrual Cup?
While many get the knack of using the Zero Waste menstrual cup straight away, it can take up to 3 cycles.
Remember, your reusable menstrual cup should last for years and years. Once you've got it, you won't look back.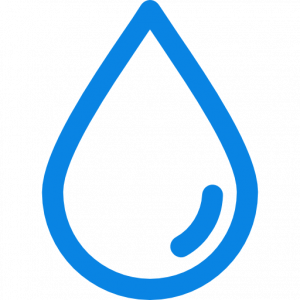 WASH
As you would when using tampons, always wash your hands before inserting and removing your menstrual cup.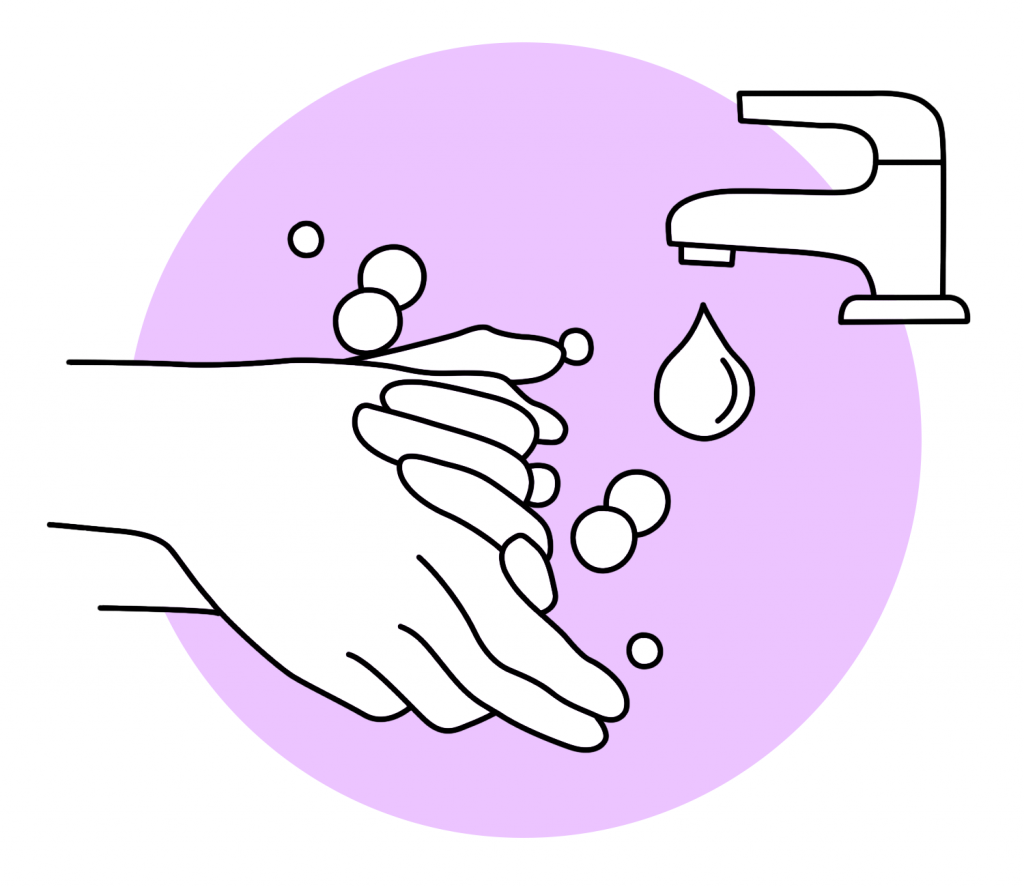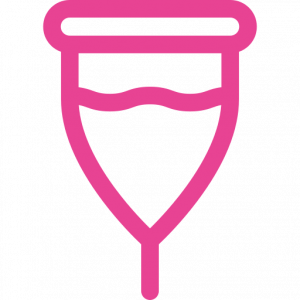 FOLD
Tightly fold the menstrual cup in half, holding it in one hand with the rim facing up.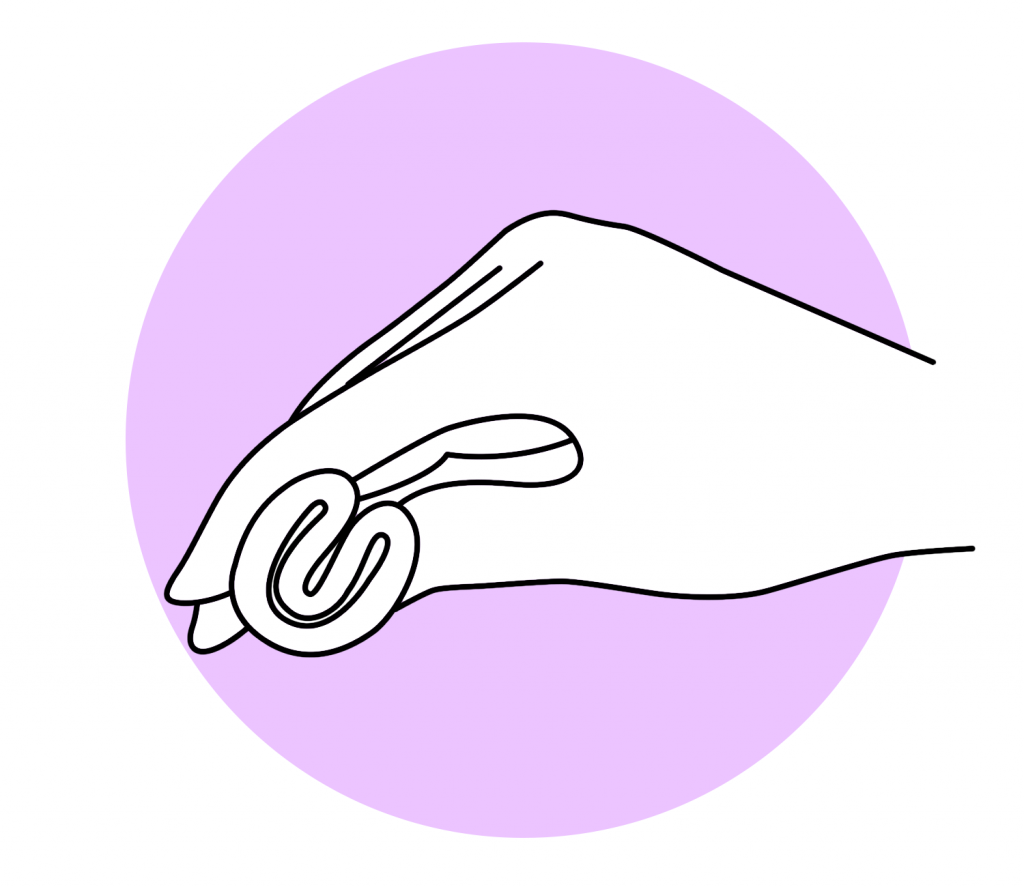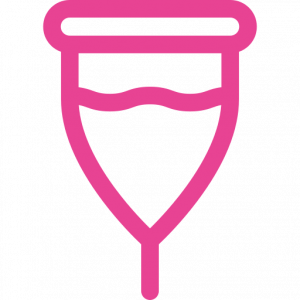 INSERT
Part the labia and place the cup as low down in the vagina as it will comfortably sit (lower down than a tampon).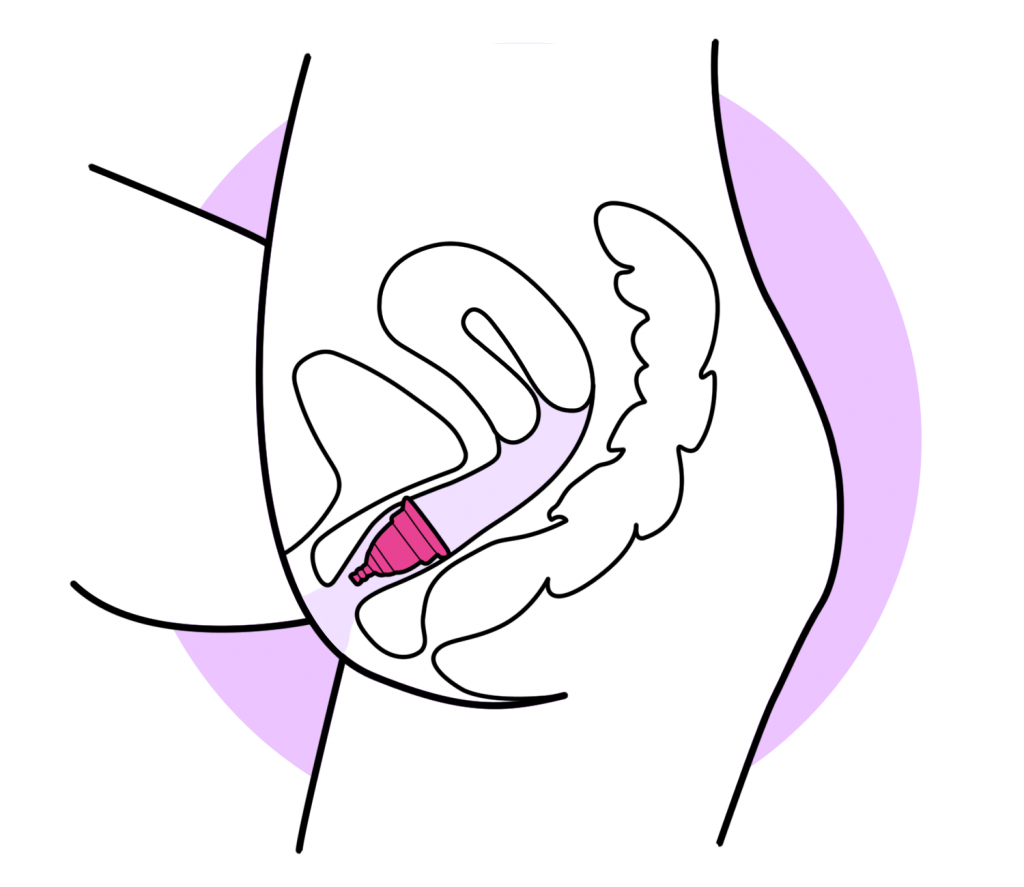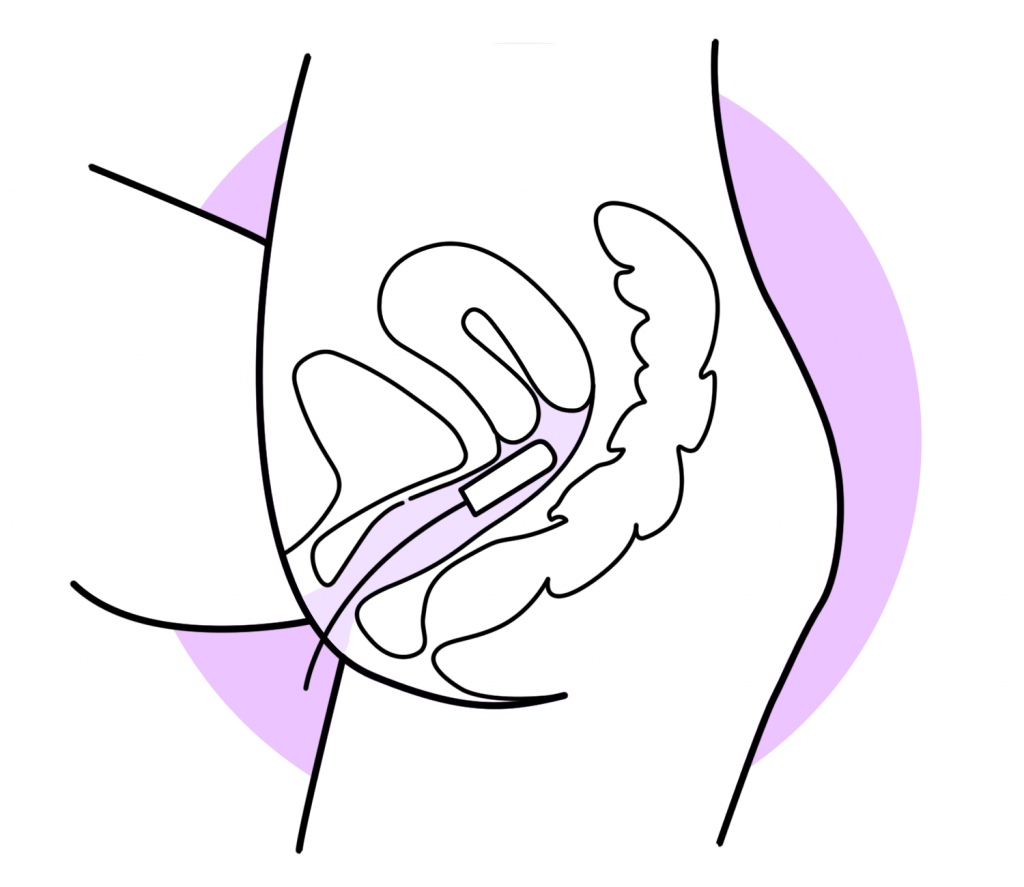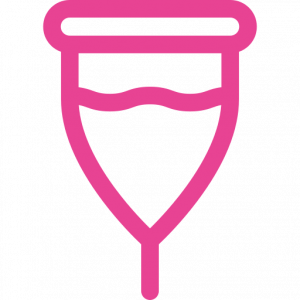 REMOVE AND EMPTY
With clean hands, gently squeeze the bottom of the cup to release the seal then slide the cup out. Empty the contents into the toilet. We recommend emptying it every 4-8 hours.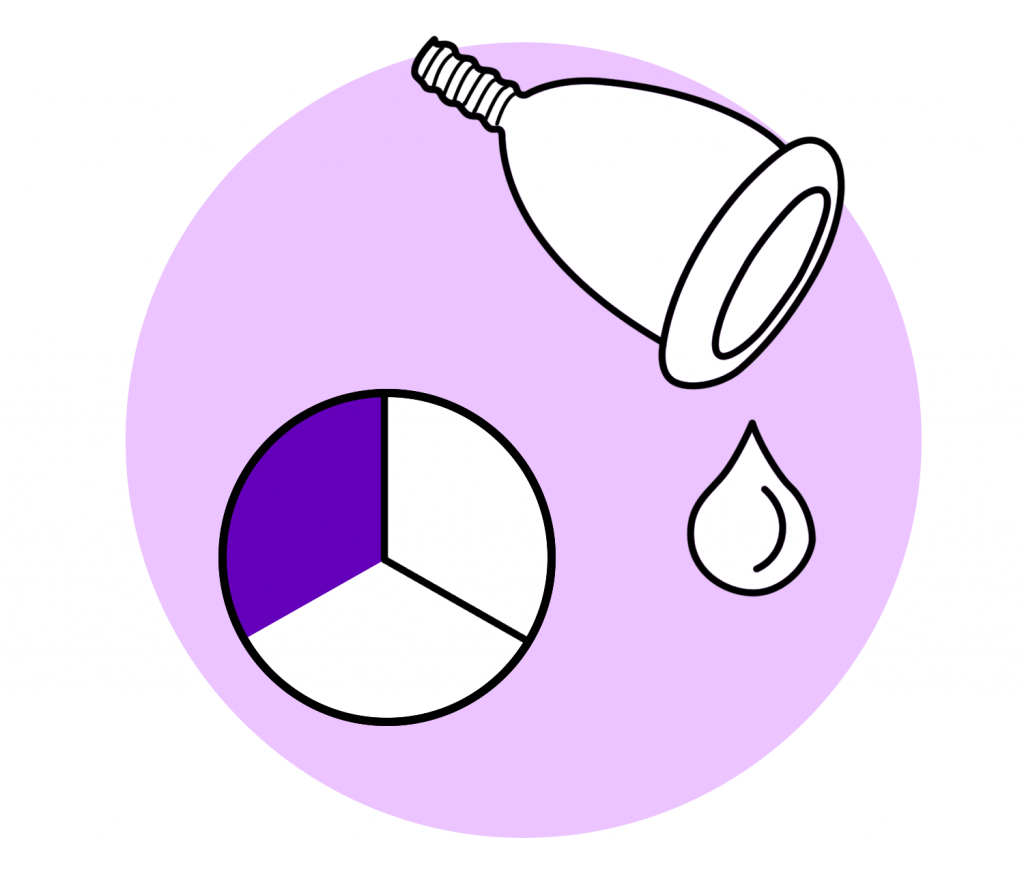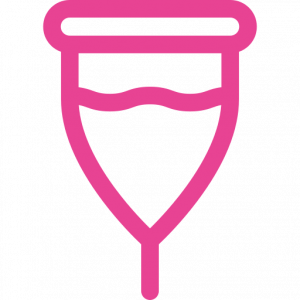 RINSE OR WIPE AND REINSERT
Rinse your menstrual cup with water or non-perfumed soap or wipe it with a tissue. Fold and re-insert.
Clean it more thoroughly between periods by putting it in an open pan of boiling water or soaking it in diluted sterilising solution.
Which size Zero Waste menstrual cup should you buy?
Choose the right size for you following the simple guidelines below: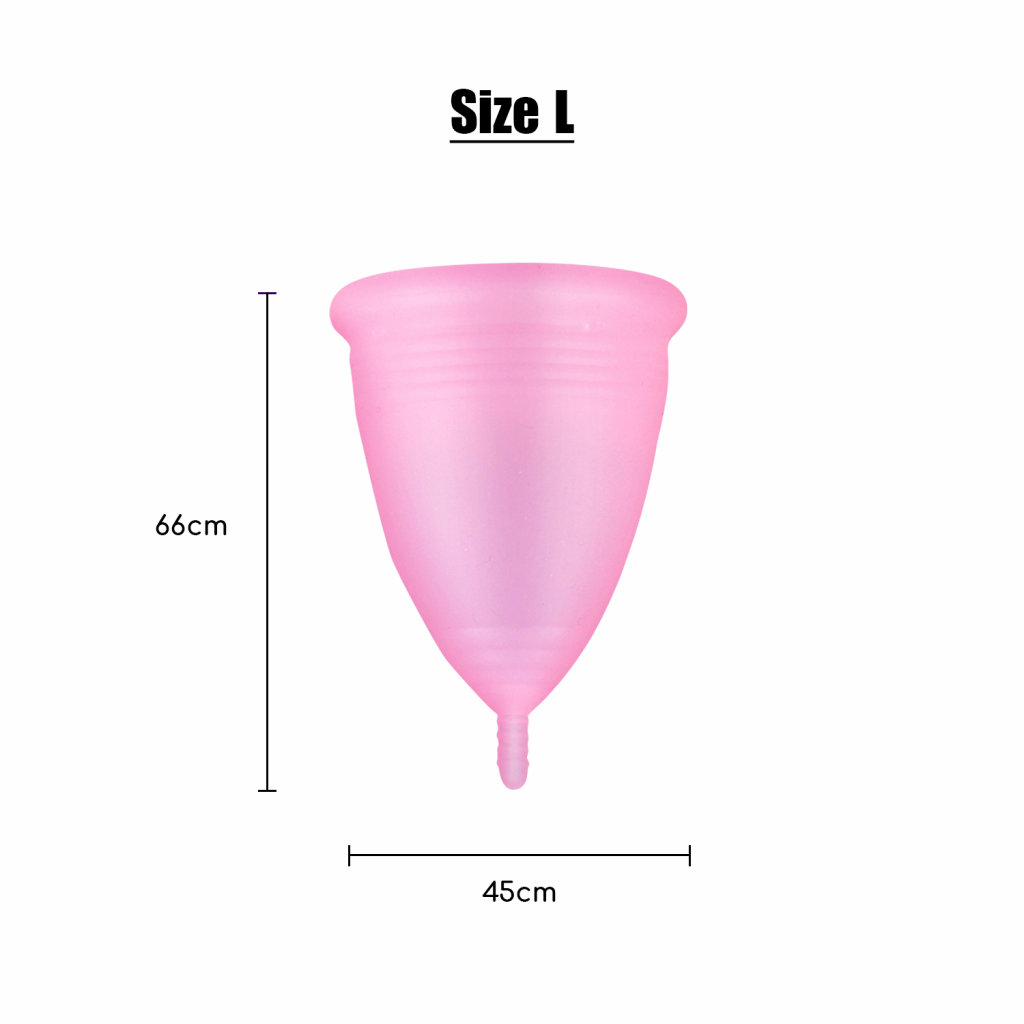 Choose Size L if you:
Are 30 and over
OR
Have given birth vaginally whatever your age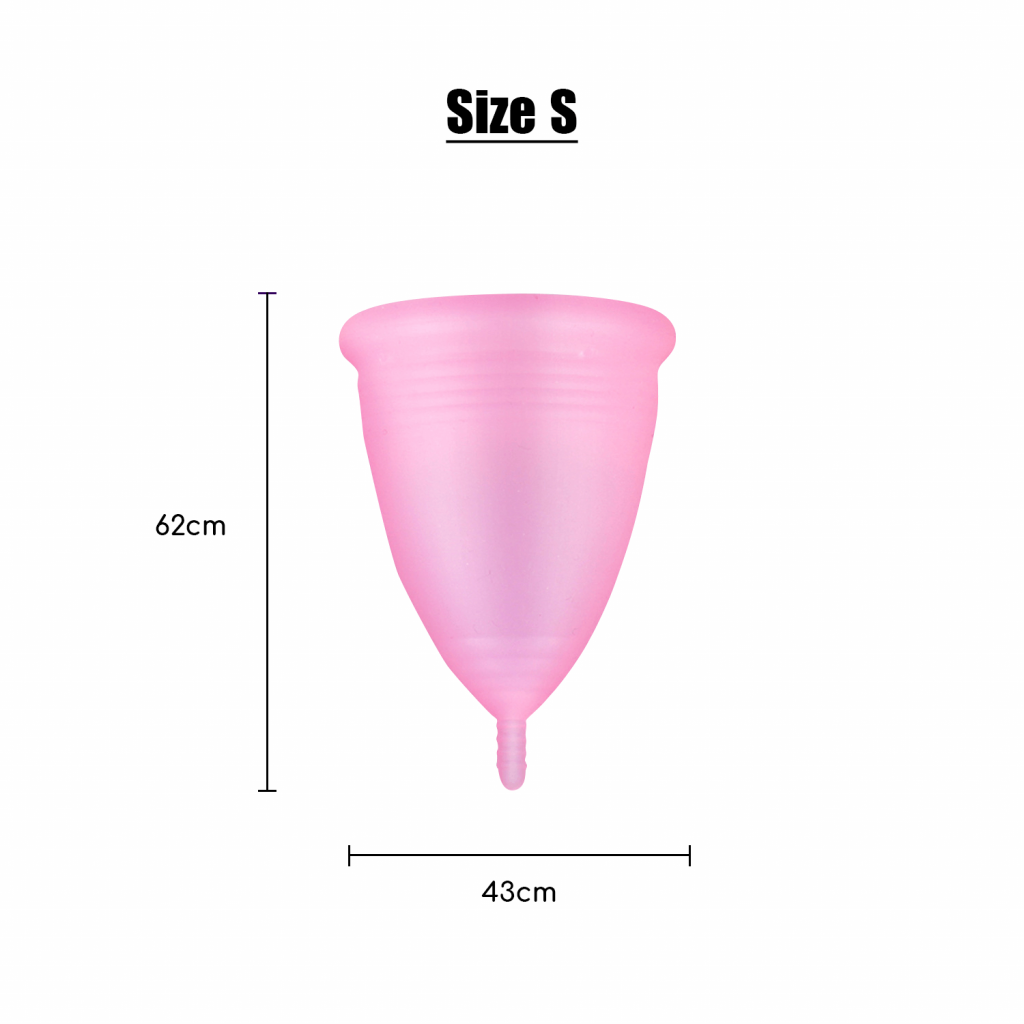 Choose Size S if you:
Are under 30 & have not given birth vaginally
The size you choose:
– is related to your childbearing history and your age as these can affect pelvic floor tone
– is not related to menstrual flow
Size L is 3mm bigger than size S – a small difference but it is important!
We don't like leaving behind a mess. That's why at Zero Waste Initiative, we package all of our products with plastic-free, 100% biodegradable shipping materials – Zero Waste canvas bag. No plastic wrap! No bubble wrap! No fee! Zero Waste bag is a special gift from ZWI which is compostable, reusable, recyclable but still assure the product's safe and make carrying all your new zero waste items a breeze.
Each package is shipped with love and mindfulness.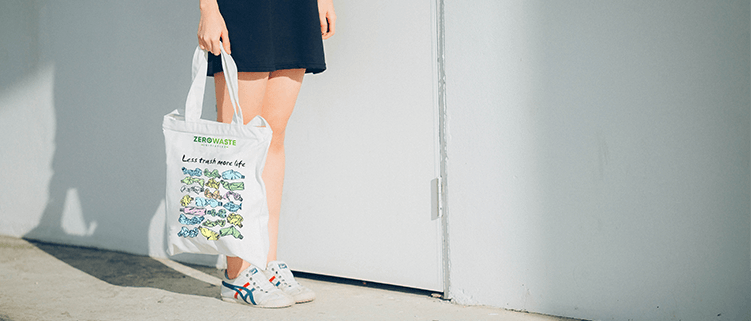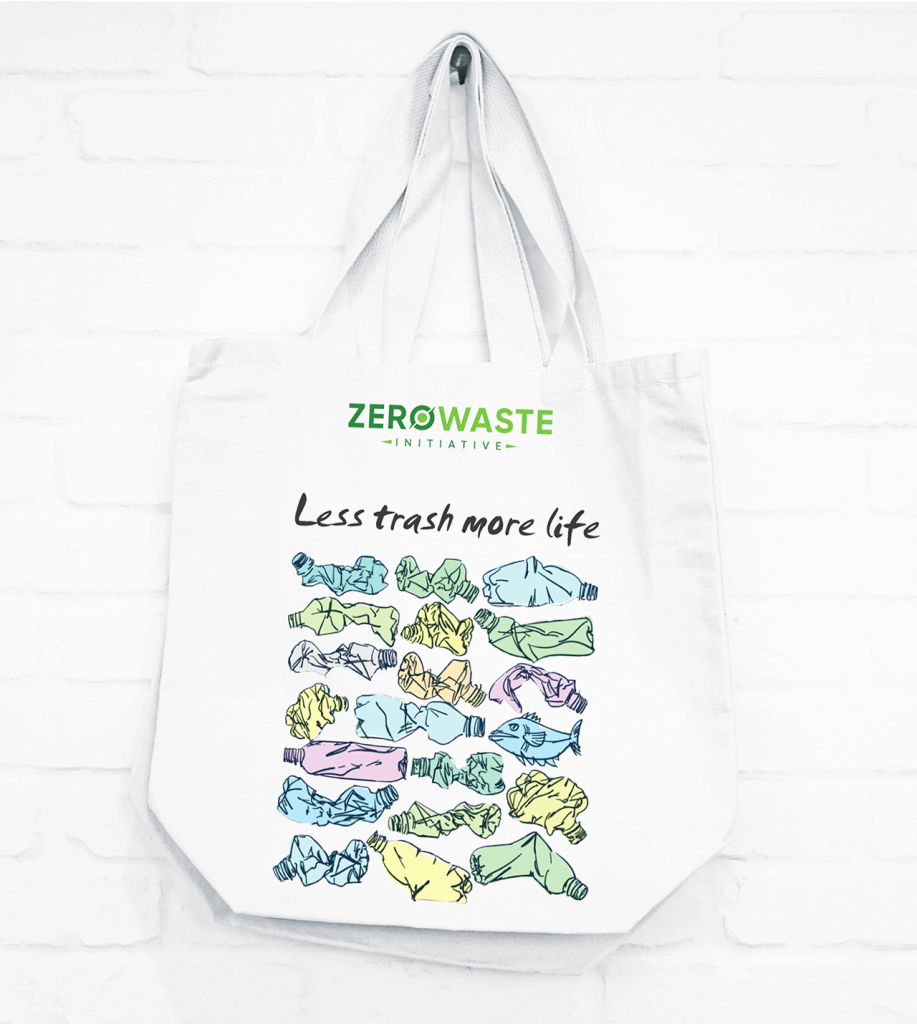 Learn more: Zero Waste Canvas Bag With Zipper And Inner Zip Pocket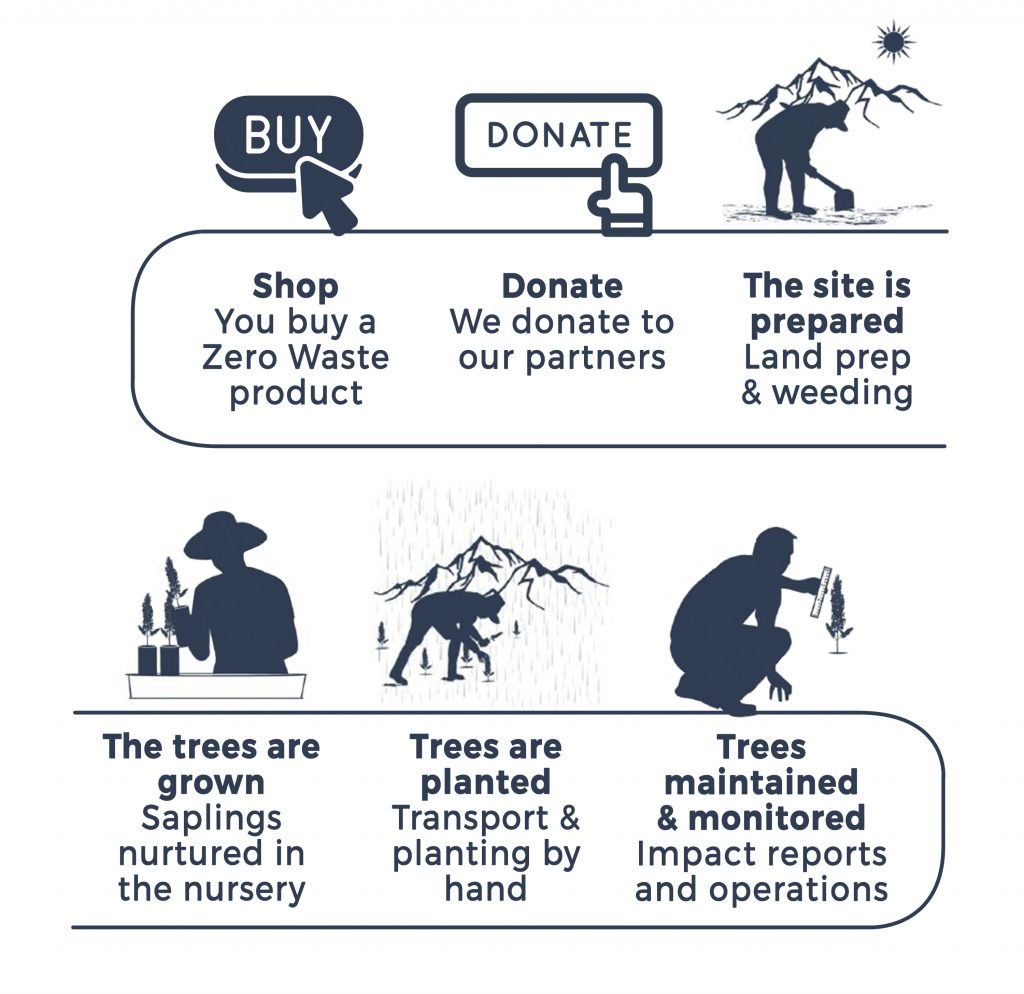 + Please do not ignore the color, size and quantity before purchase. We want our customers to get what they like.
+ If you have any questions, please contact us. We will do our best to solve your problem.
+ If you like our products, please follow our stores and leave us a 5-star review, we are eager to offer special promotions for our subscribers.
+ Visit our social channel to read more Zero Waste Initiative tips : Google Business, Facebook, Instagram, Pinterest, Twitter.