Pocket-sized Collapsible Portable Zero Waste Cutlery & Chopsticks Sets
Pocket-sized collapsible portable Zero Waste cutlery chopsticks set is endlessly reusable, to reduce the amount of waste we produce and to keep single-use plastics from entering our oceans and landfills. 
One box. One choice. Eat responsibly. All for the planet.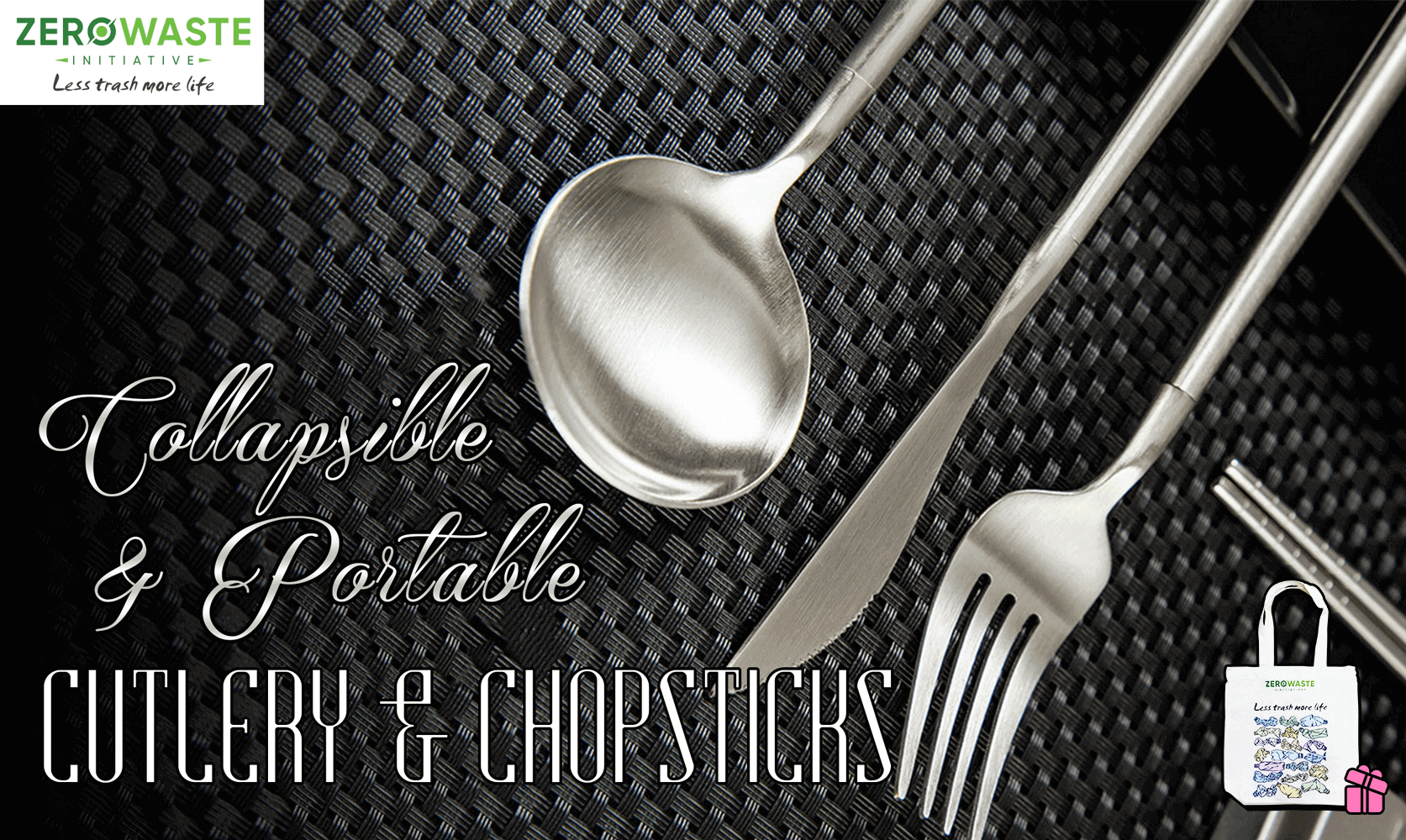 The value of Zero Waste Products
The world produces 400,000,000( four hundred million) tons of plastic annually, nearly half of which is considered single-use. Each year more than 8,000,000 (eight million) tons of plastic waste ends up in the ocean. Some of this non-biodegradable flotsam washes up on beaches. It fouls habitats and mars scenery. It becomes accidental food for seabirds and sea turtles.

the mission of Zero Waste Initiative
The mission of Zero Waste Initiative is reduce the use of disposable plastic bags, provide people with safe, convenient, eco-friendly, recyclable and zero waste products, trying our best to save our planet, would you like to join us?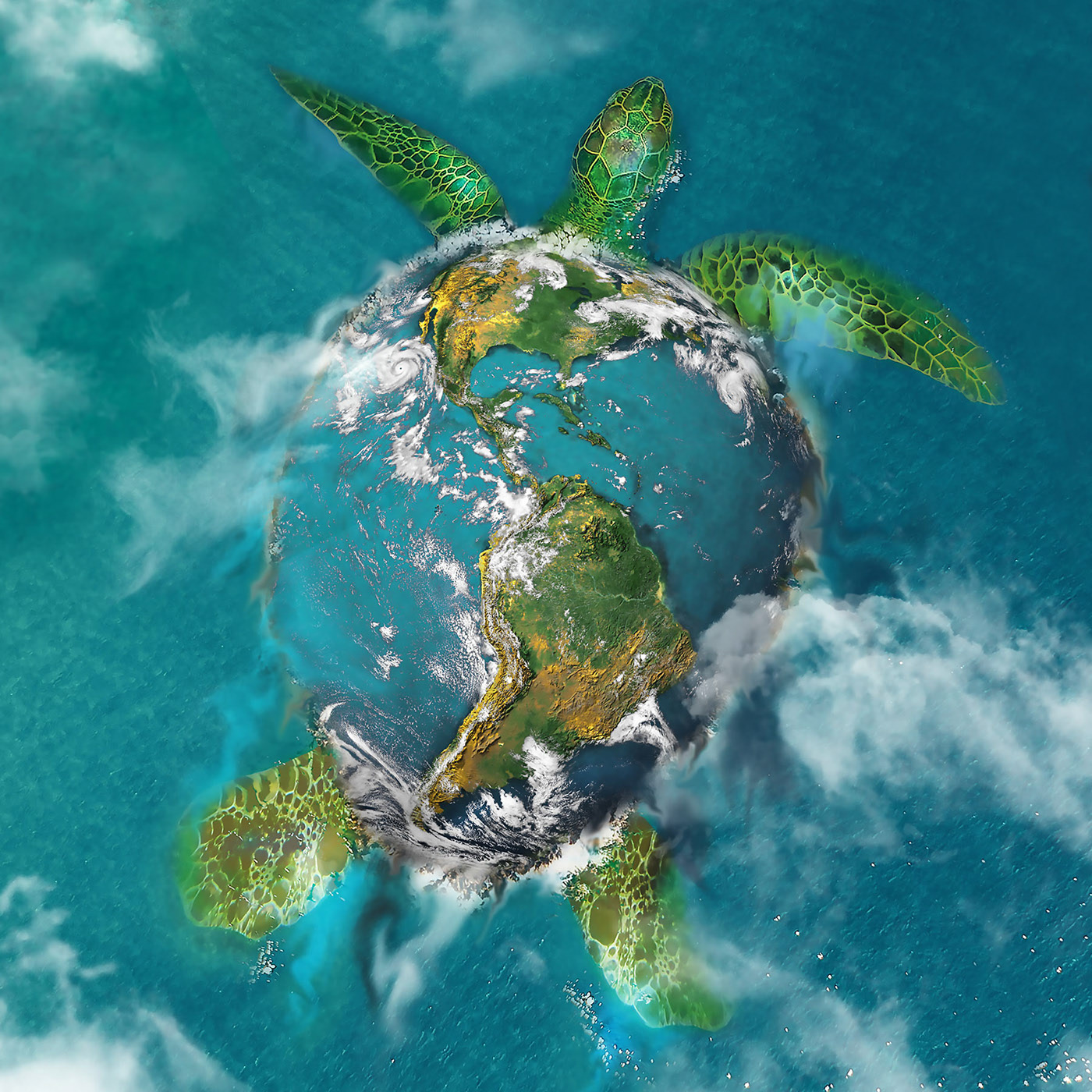 Why choose collapsible portable zero waste cutlery chopsticks set?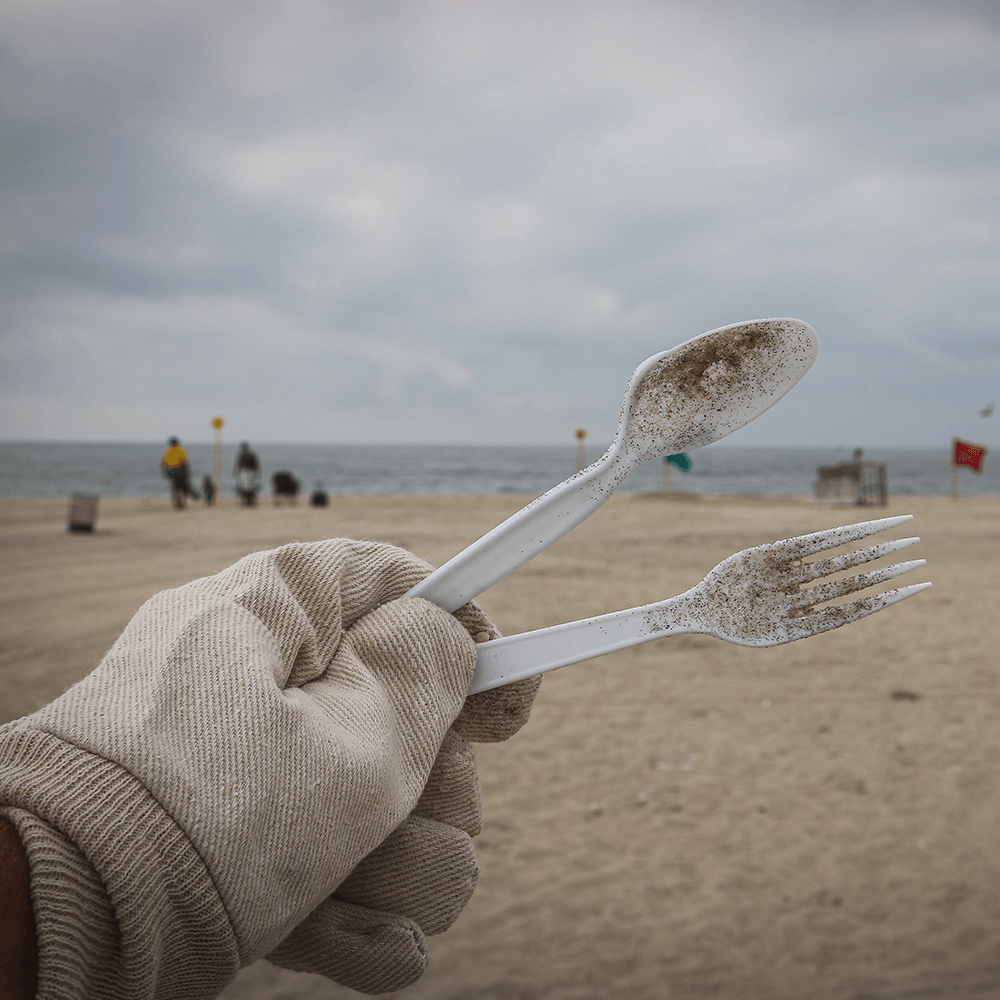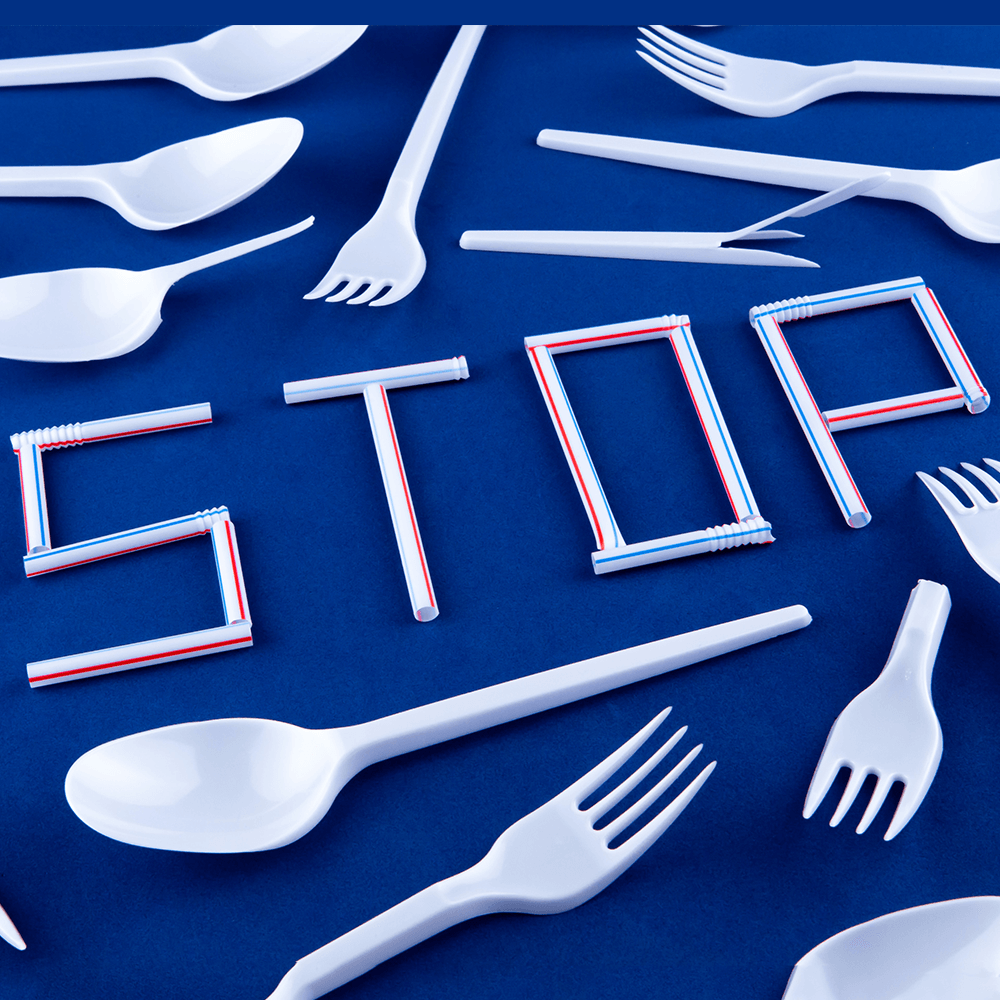 better for you and the planet
REUSABLE and ECO-FRIENDLY
This Zero Waste cutlery chopsticks set is made of food-grade & eco-friendly high quality stainless steel grade SS304 and the storage box material is recycled tin; PVC-free; lead-free; chloride-free; BPA-free; no organic or chemical odor; which are environmentally healthy, safe and zero waste product. Therefore, you can reuse this item hundreds of times, making it the perfect solution for reducing the waste of plastic bags. Upgrade to our Zero Waste cutlery chopsticks set!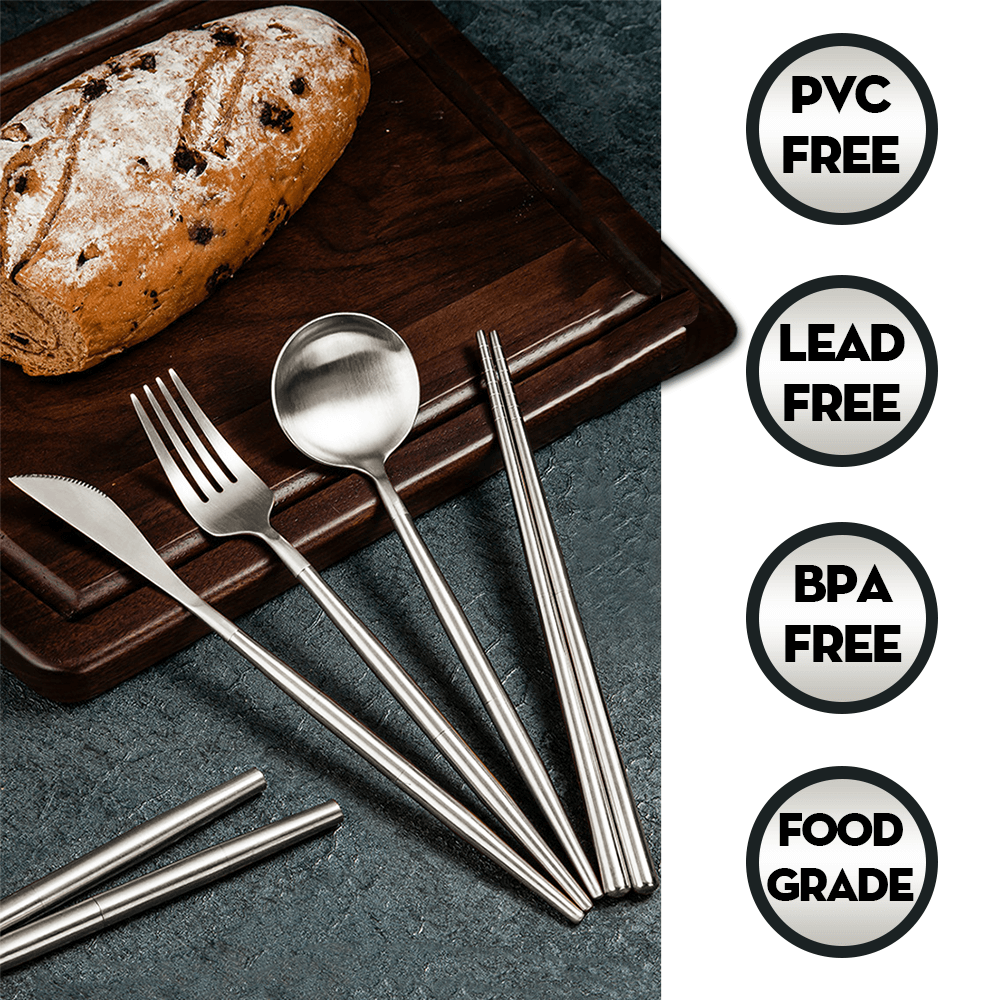 LEAKPROOF and EASY TO CLEAN
These Zero Waste cutlery chopsticks sets coming with a recycled tin box, ensure that you will never lose your eating utensils and you can organize them easily in the smallest boxes. These cutlery and chopsticks sets are suitable for cleaning on hand-washing or a dishwasher, ensuring a quick and safe way to tidy up after your meal. As a result, these sets are perfect for both daily use and travel!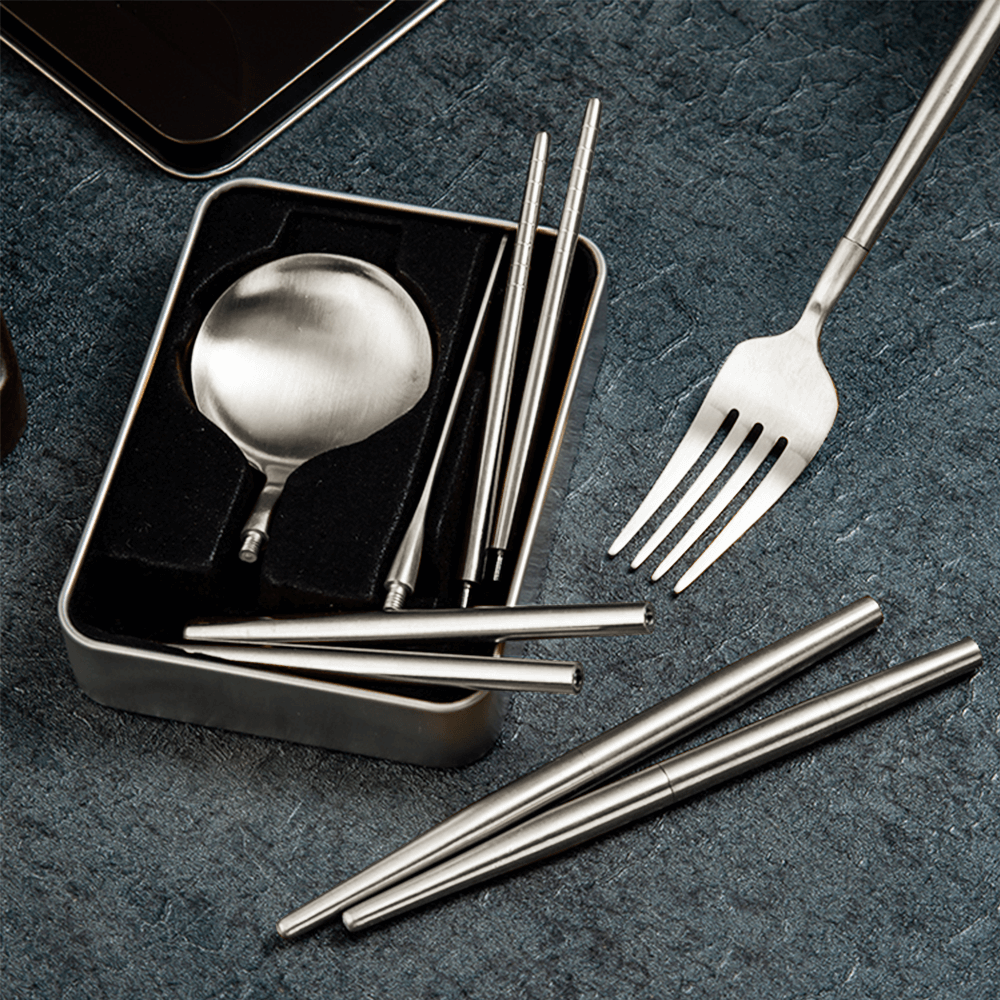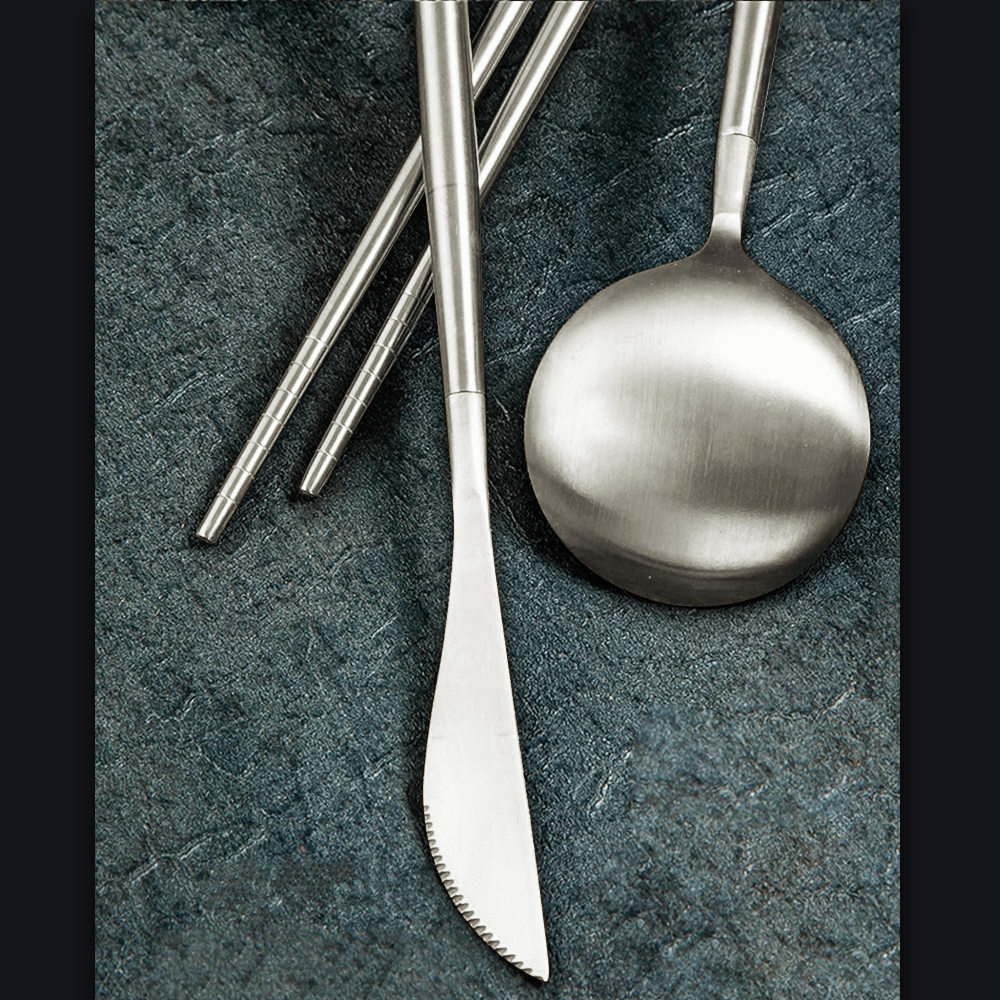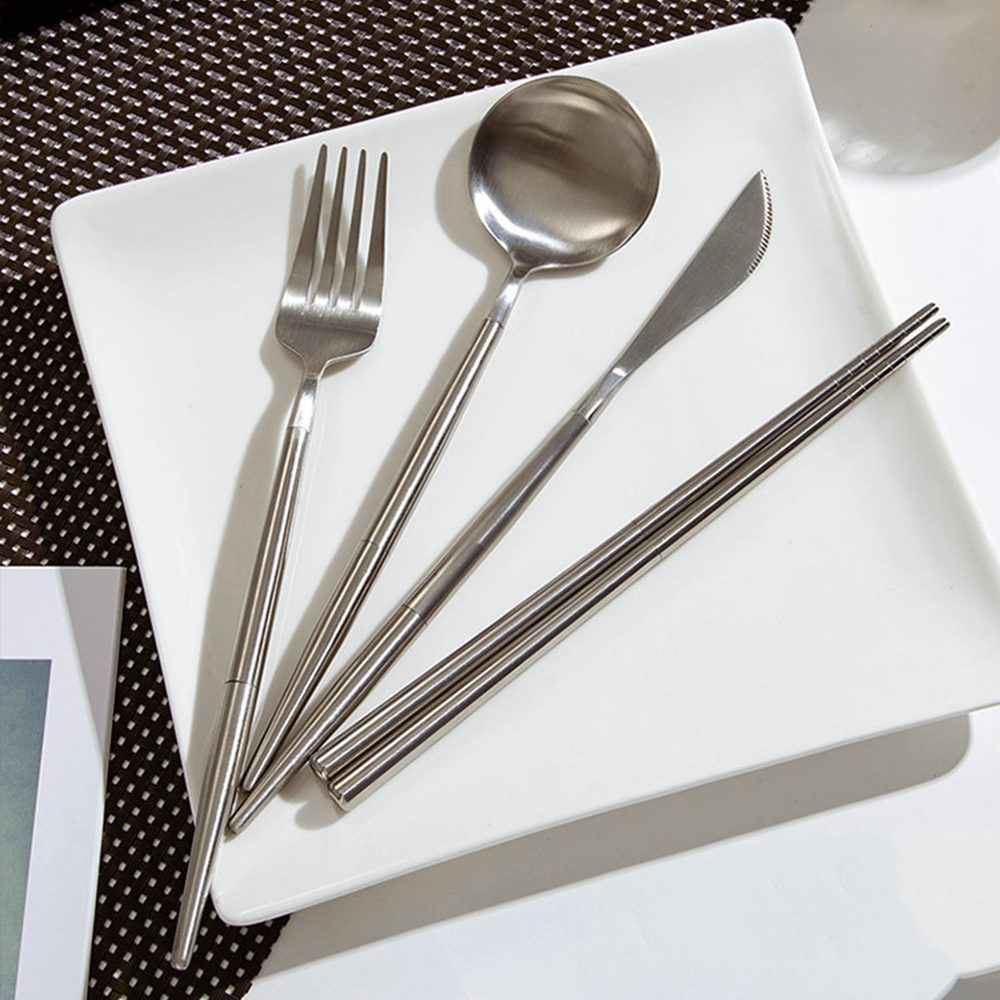 These portable and collapsible Zero Waste cutlery chopsticks sets are light and compact; easy to carry and store; and can be packed into your backpack; wallet; ladies bag; or pocket; because of the smallest size which is very convenient for carrying; travel; fast food; and party. When you start or finish using, the only thing it'll need is to be screwed together or split. In turn, you can place it back in your pocket or on your bags after cleaning and take it on the go wherever your busy lifestyle leads you.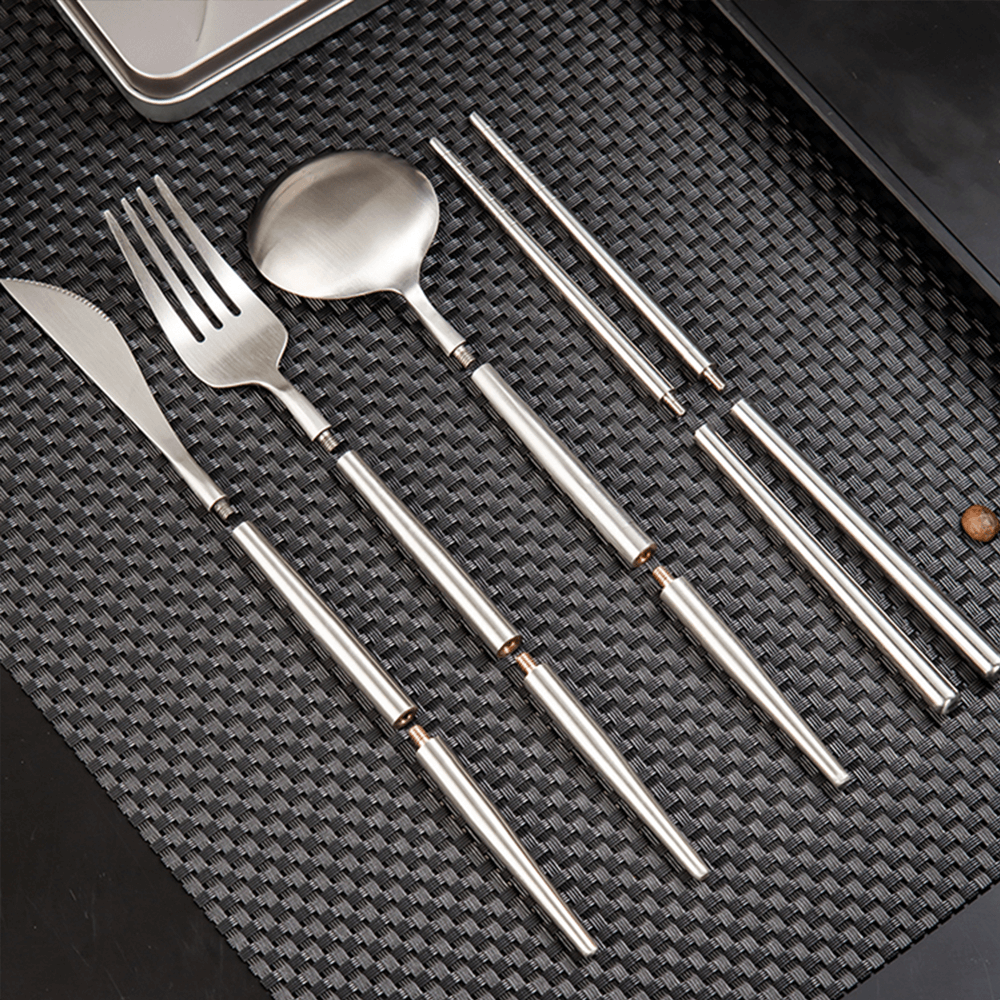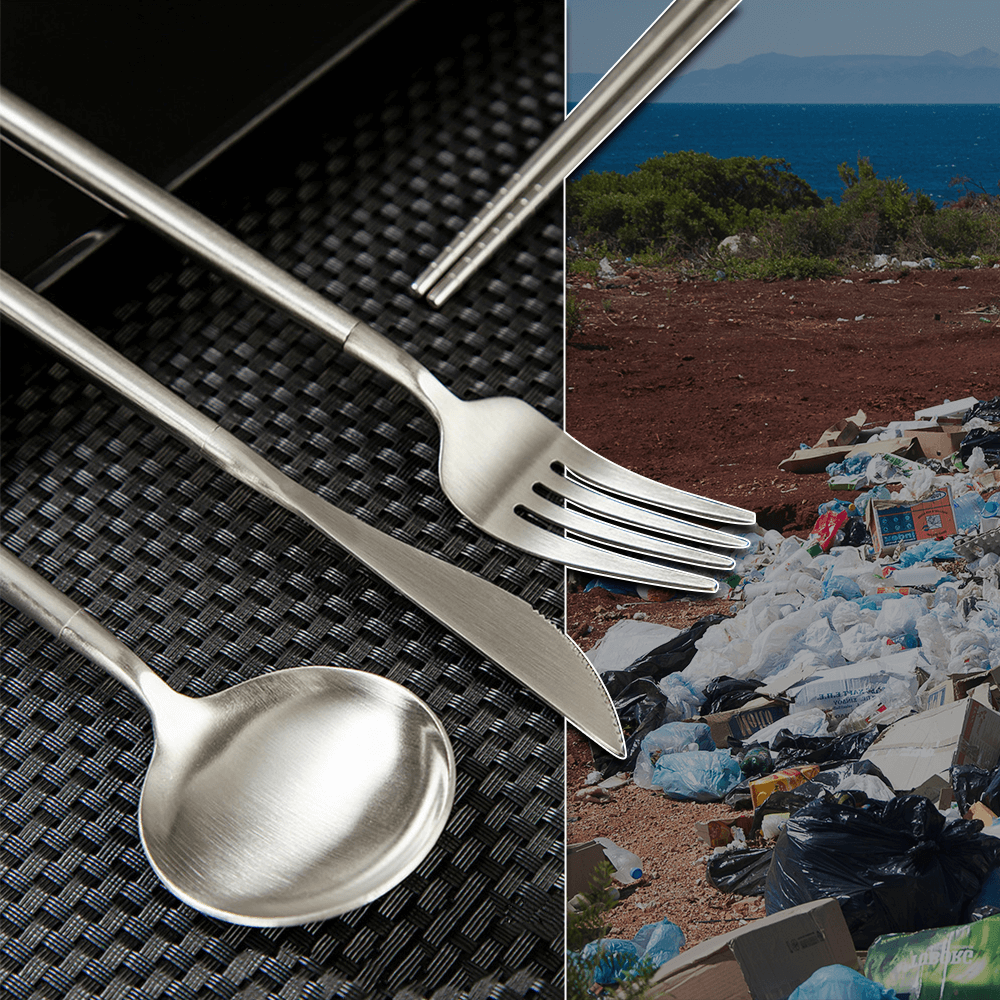 ECO-FRIENDLY AND FOOD GRADE MATERIALS
These Zero Waste cutlery chopsticks sets are made of food grade SS304 stainless steel, which is healthy, hygienic, safe and durable. These boxes are made of recycled tin. The cutlery & chopsticks sets have no plastic and can be reused for a long time. In short, it is more environmentally friendly and economical than disposable tableware.

Zero Waste cutlery chopsticks set is beautifully crafted from stainless steel for long lasting shine as well as incredible durability. No environmentally harmful color additives, we use the safest and highest grade materials the market has to offer to ensure 100% customer satisfaction!
The Zero Waste cutlery chopsticks sets is portable and designed to help you fight single-use plastic cutlery one meal at a time.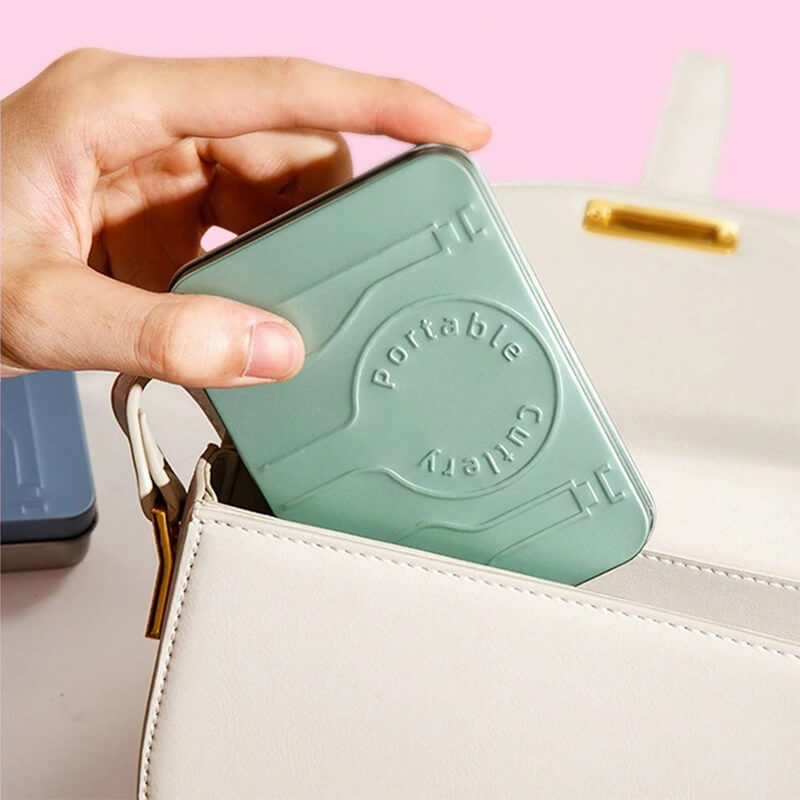 It goes where you go
Measuring just 4.1 x 3.1 x 1.2 inches, Outlery fits perfectly in your pocket and goes where you go.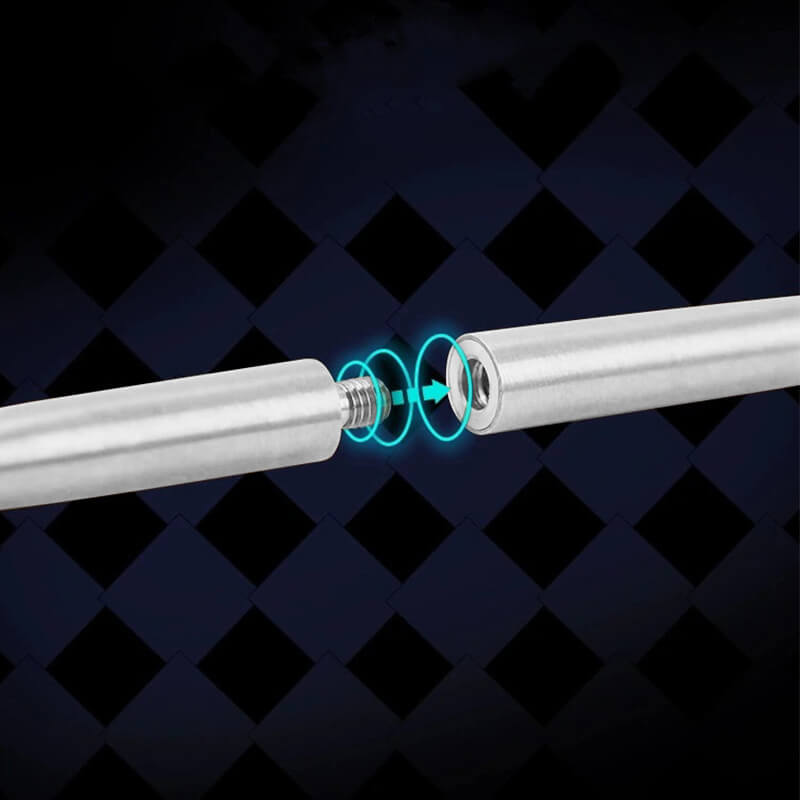 Assembles in seconds
Assembling it is easy. Each piece is CNC milled and screws in seamlessly to perfection.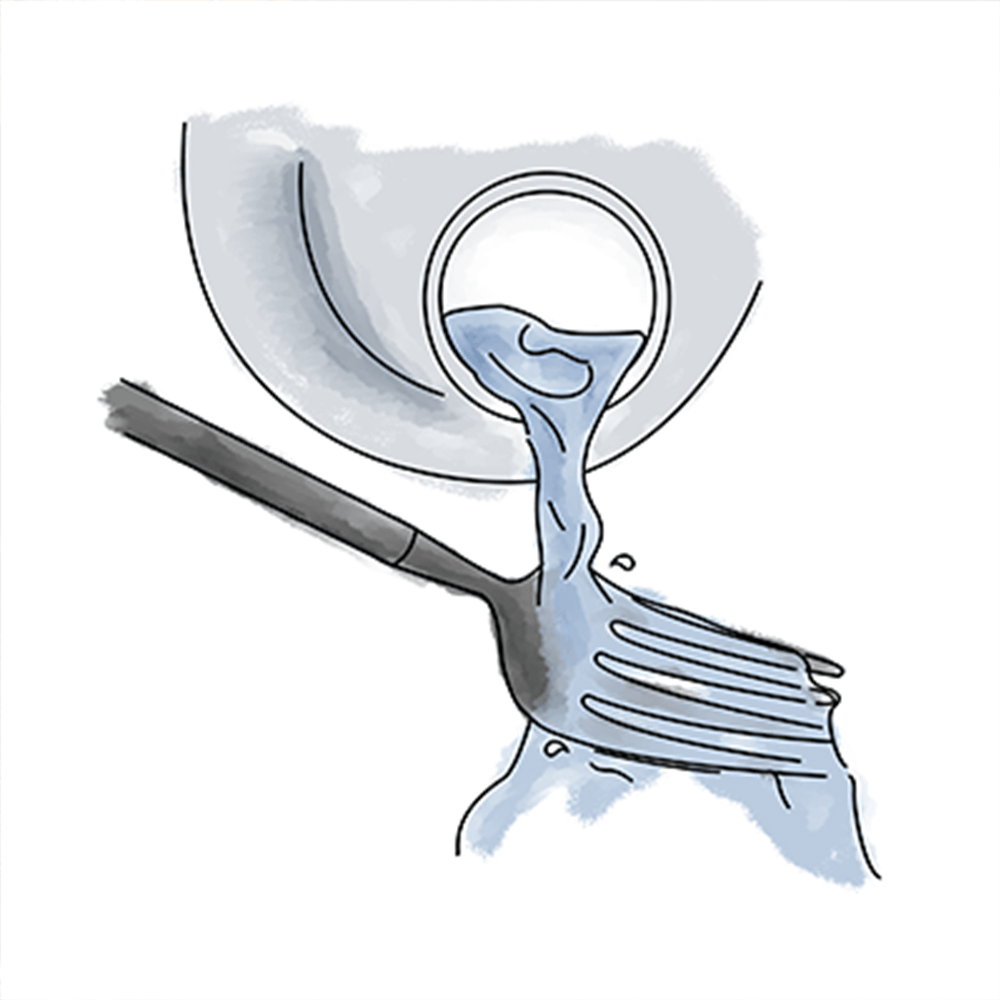 Enjoy your food guilt free
And once you are done with your meal, just pour some water and wipe it clean with a napkin before storing it back in the tin box.
We don't like leaving behind a mess. That's why at Zero Waste Initiative, we package all of our products with plastic-free, 100% biodegradable shipping materials – Zero Waste canvas bag. No plastic wrap! No bubble wrap! No fee! Zero Waste bag is a special gift from ZWI which is compostable, reusable, recyclable but still assure the product's safe and make carrying all your new zero waste items a breeze.Each package is shipped with love and mindfulness.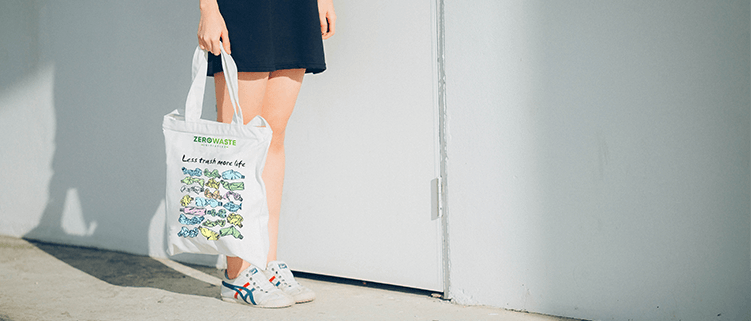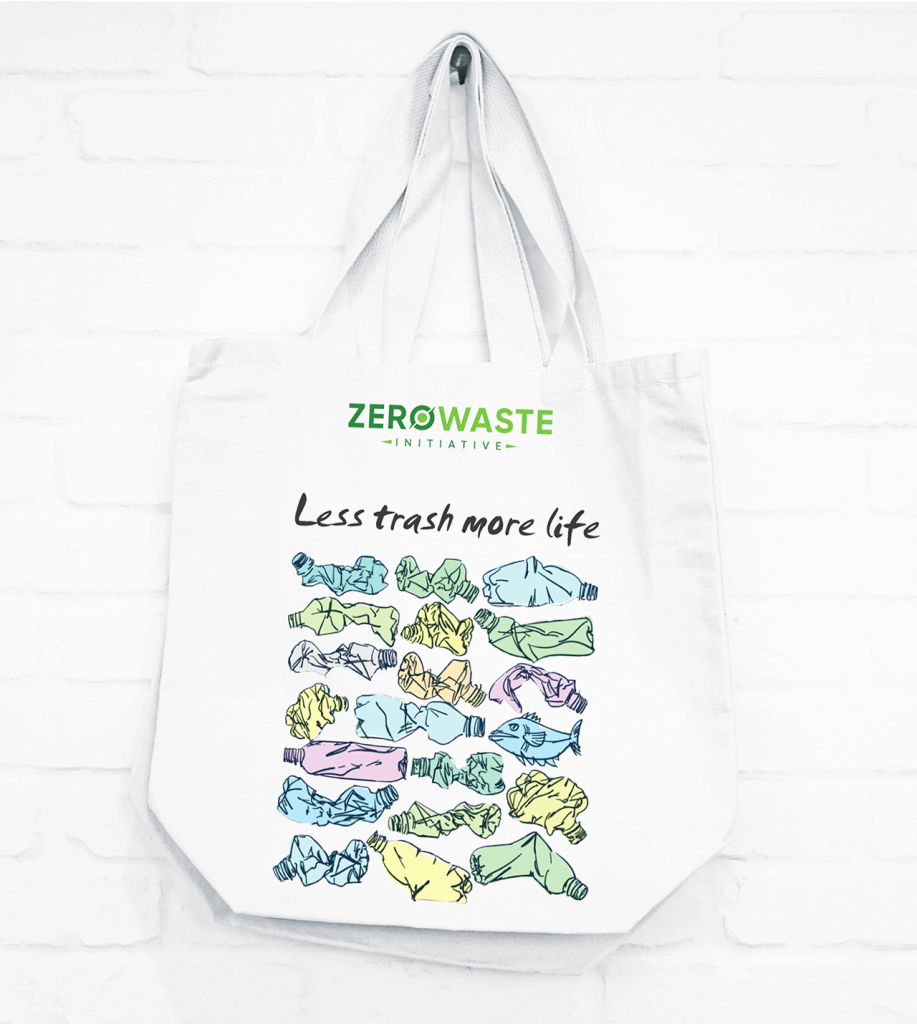 Learn more: Zero Waste Canvas Bag With Zipper And Inner Zip Pocket
+ Please do not ignore the color, size and quantity before purchase. We want our customers to get what they like.
+ If you have any questions, please contact us. We will do our best to solve your problem.
+ If you like our products, please follow our stores and leave us a 5-star review, we are eager to offer special promotions for our subscribers.
+ Visit our social channel to read more Zero Waste Initiative tips : Google Business, Facebook, Instagram, Pinterest.