Zero Waste Back Scrubber
We created the Zero Waste back scrubber to be endlessly reusable, keeping plastic products from entering our oceans and landfills. 
One choice. All for the planet.
THE MISSION OF ZERO WASTE INITIATIVE
♻️  We believe that each of us can make small changes in our lives that add up to make a big impact. We can use our purchasing power as consumers to influence lawmakers and corporations by shaping market demand towards more planet-friendly products and policies.
♻️  BUY A PRODUCT, PLANT A TREE – a tree planted for every product sold.
♻️  Ordinary purchase, Extraordinary purpose. Over 80,000 acres of forests disappear from the earth every day. A variety of factors contribute to deforestation, and humans are one of them. We believe it's important to leave the earth better than we found it – greener and cleaner.
♻️  We would love for you to join us on our journey to lead a low impact, cleaner and greener lifestyle.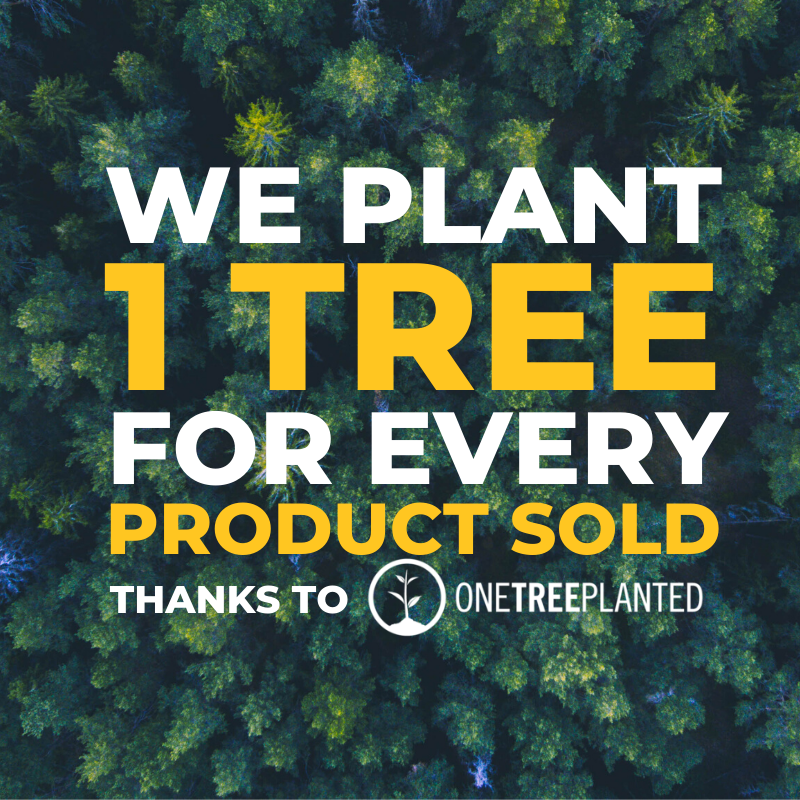 Why choose our Zero Waste lunch box?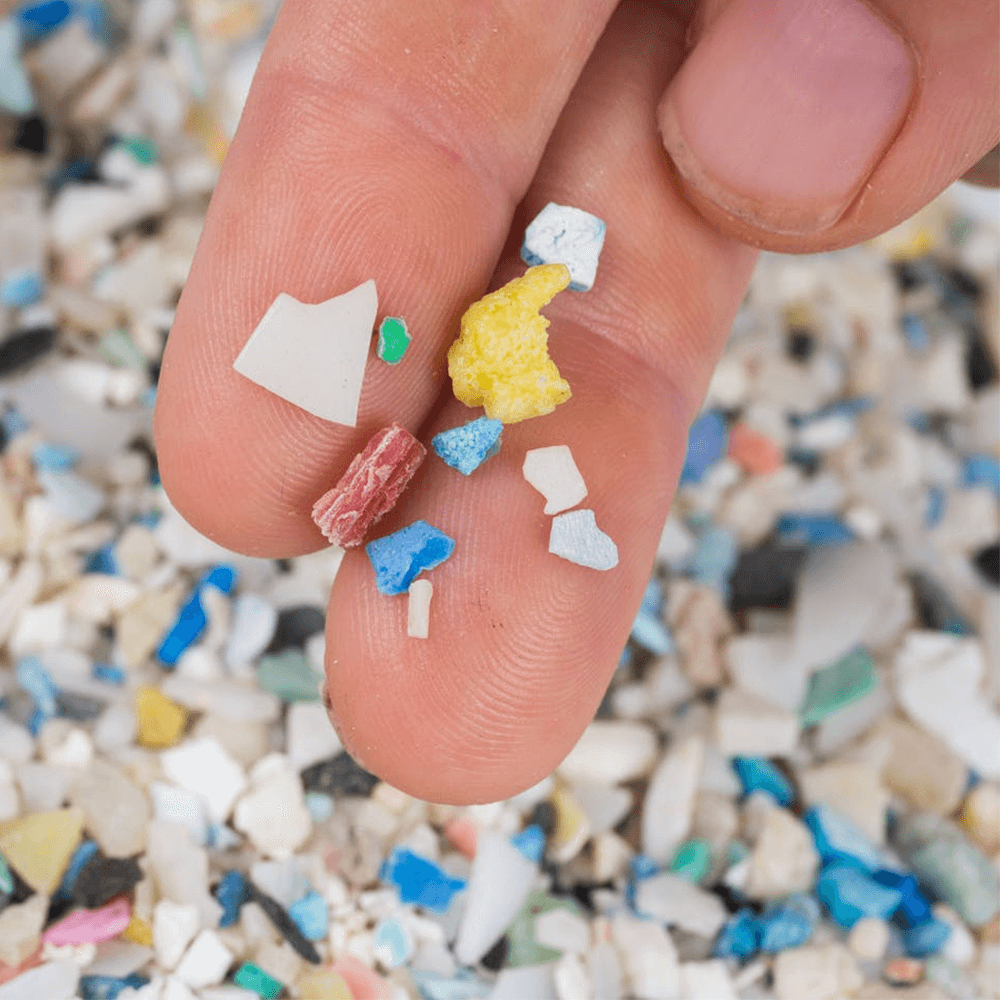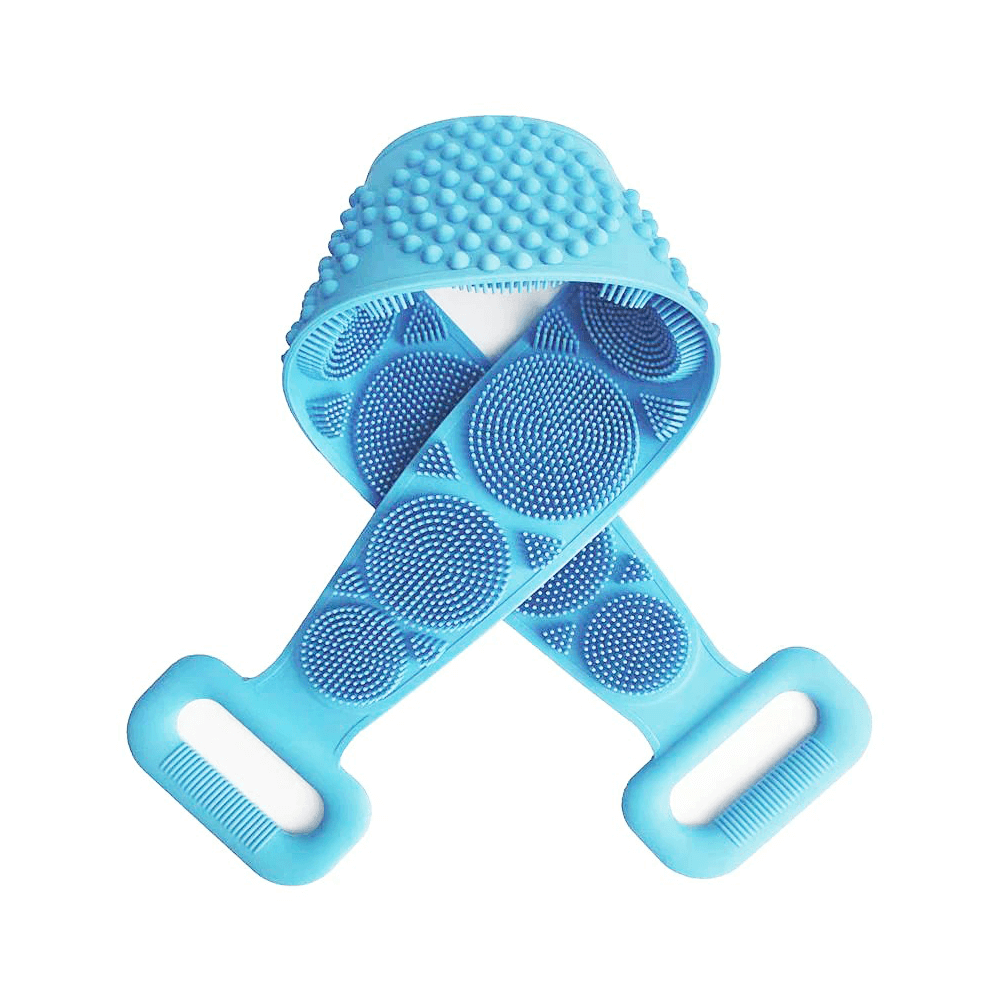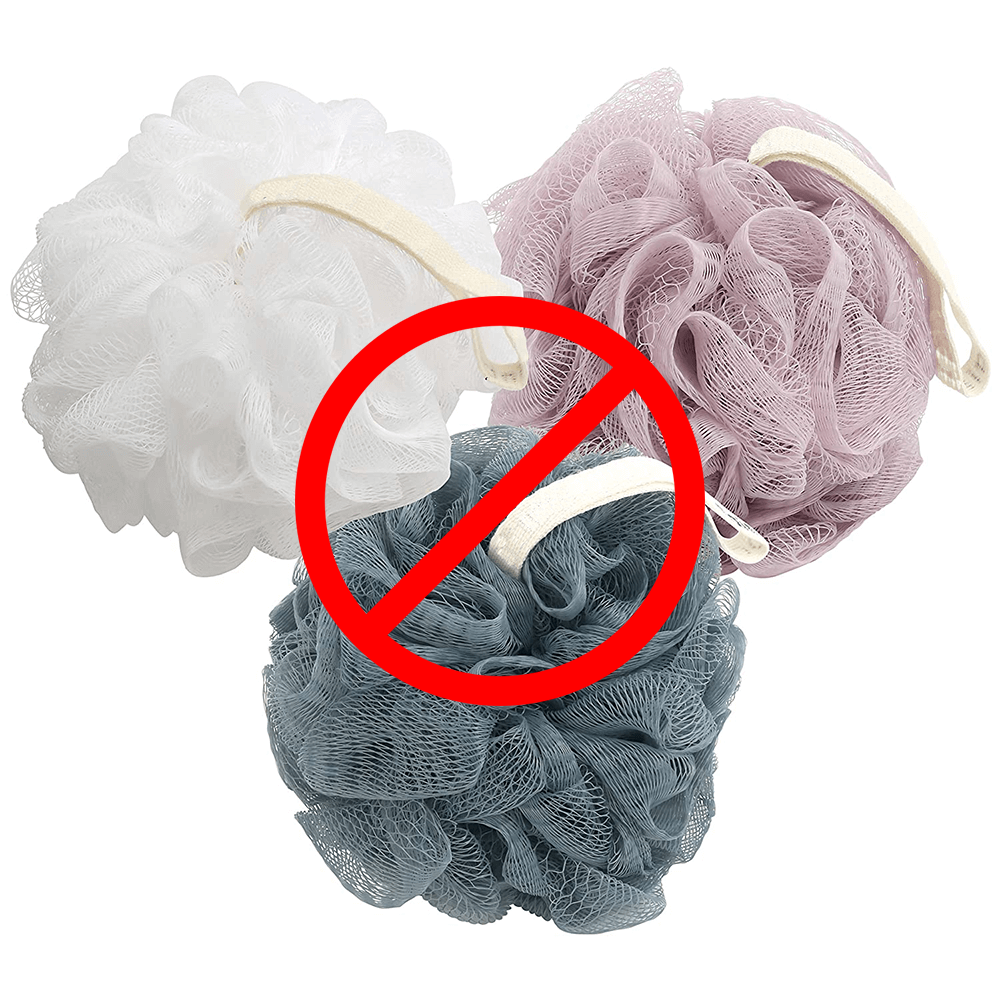 Better for you - better for planet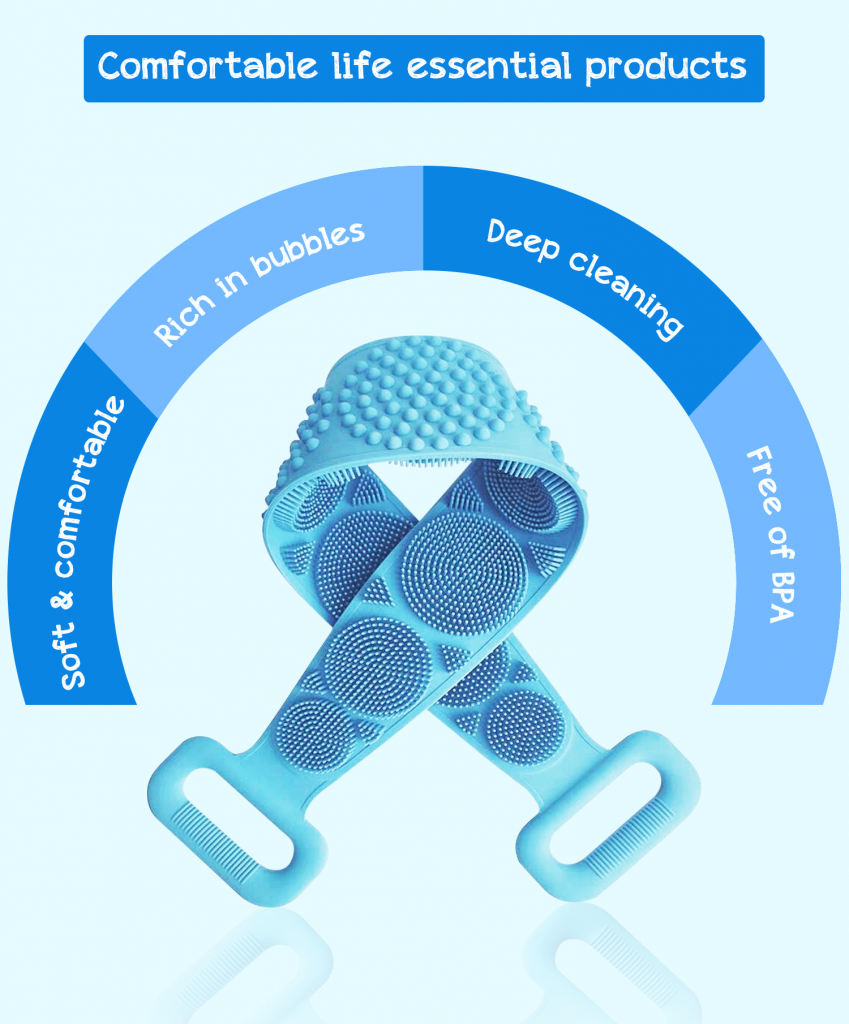 Made of high quality food grade silicone material, Zero Waste back scrubber is healthy and environmentally friendly, free of BPA , is resistant to high temperature, is not easy to rot, and is safe and durable. This item will last you for years, so there's no need to restock them every month. Imagine how much time and money you would save! The Zero Waste back scrubber can save at most hundreds of plastic brushes a year! Together we can reduce pollution to our planet by using this brush!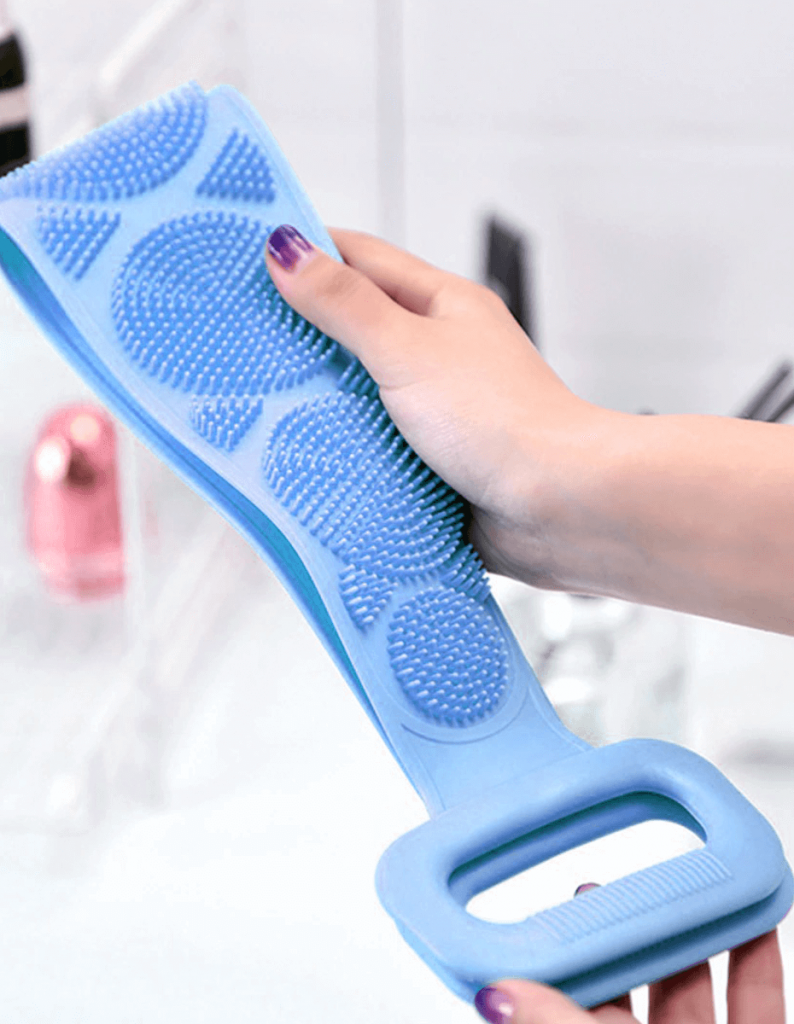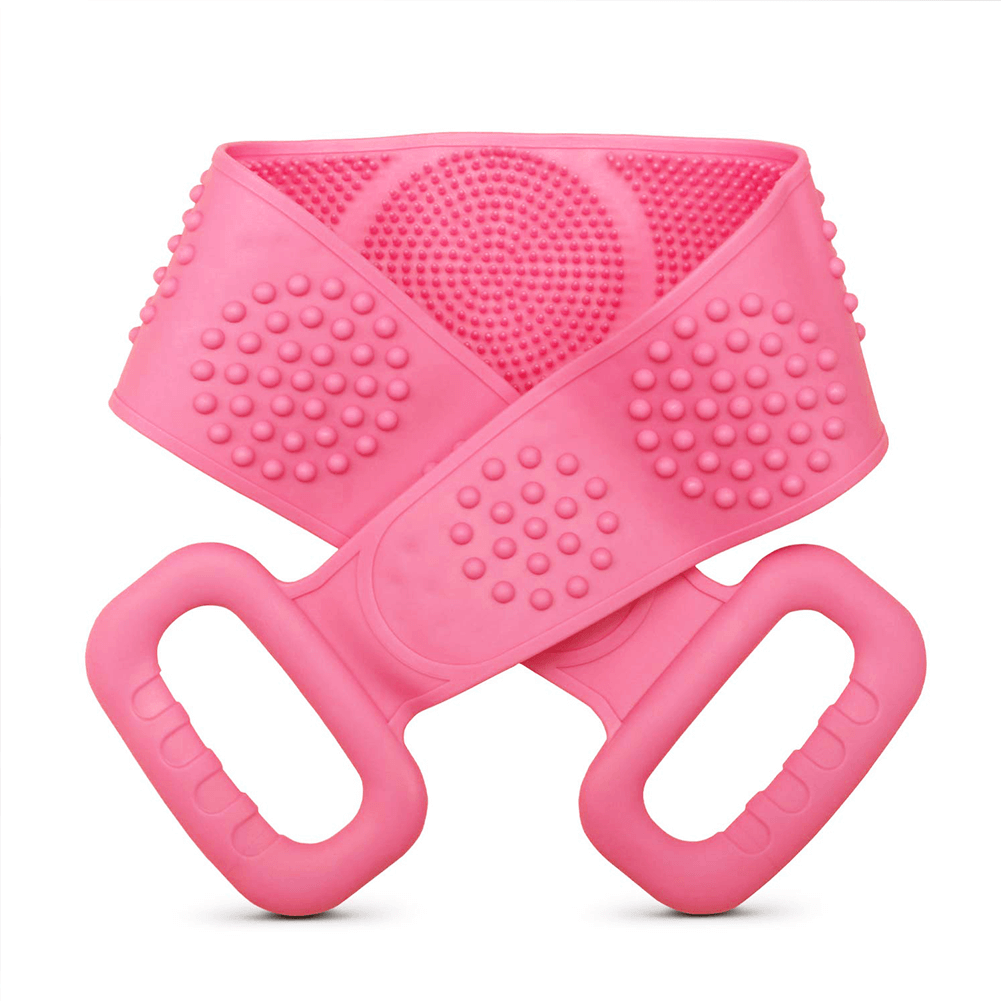 The Zero Waste back scrubber is increased length to 60 cm/ 24 inch compared to other congeneric body back scrubbers, can scrub any part of the back where your hands can't reach in your bath, suitable size for both men or women; And the silicone is flexible to stretch to fit your back.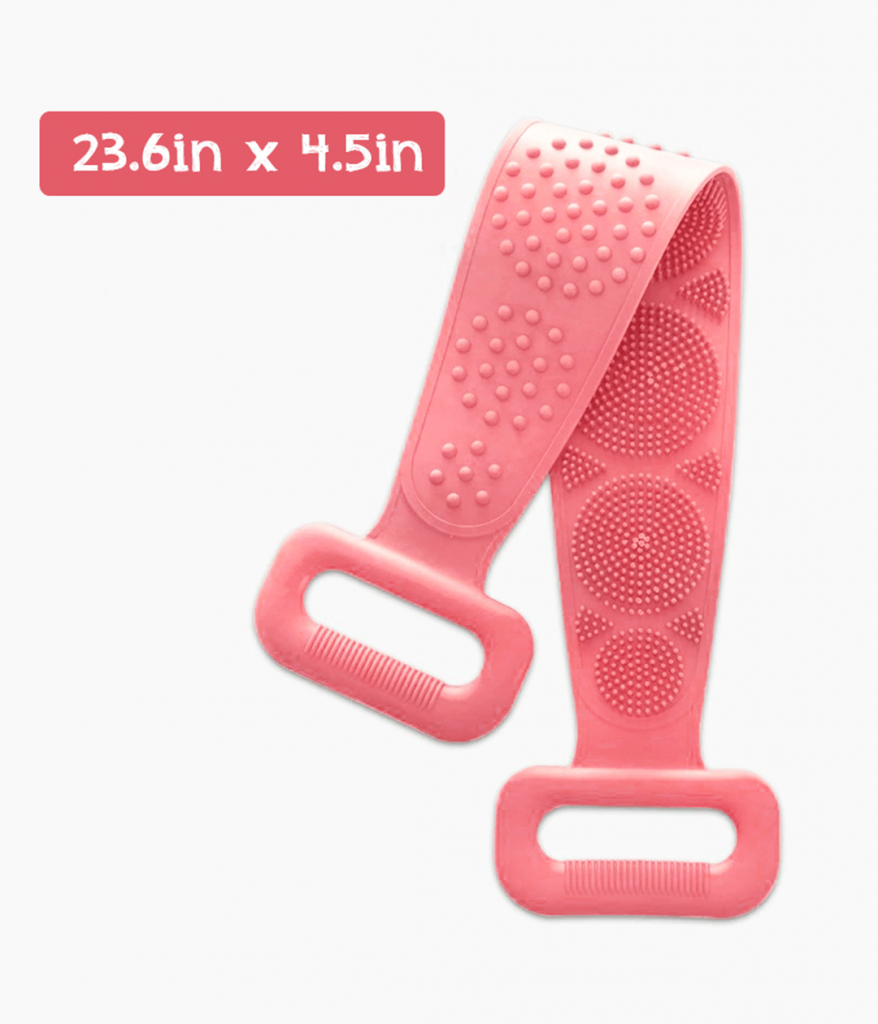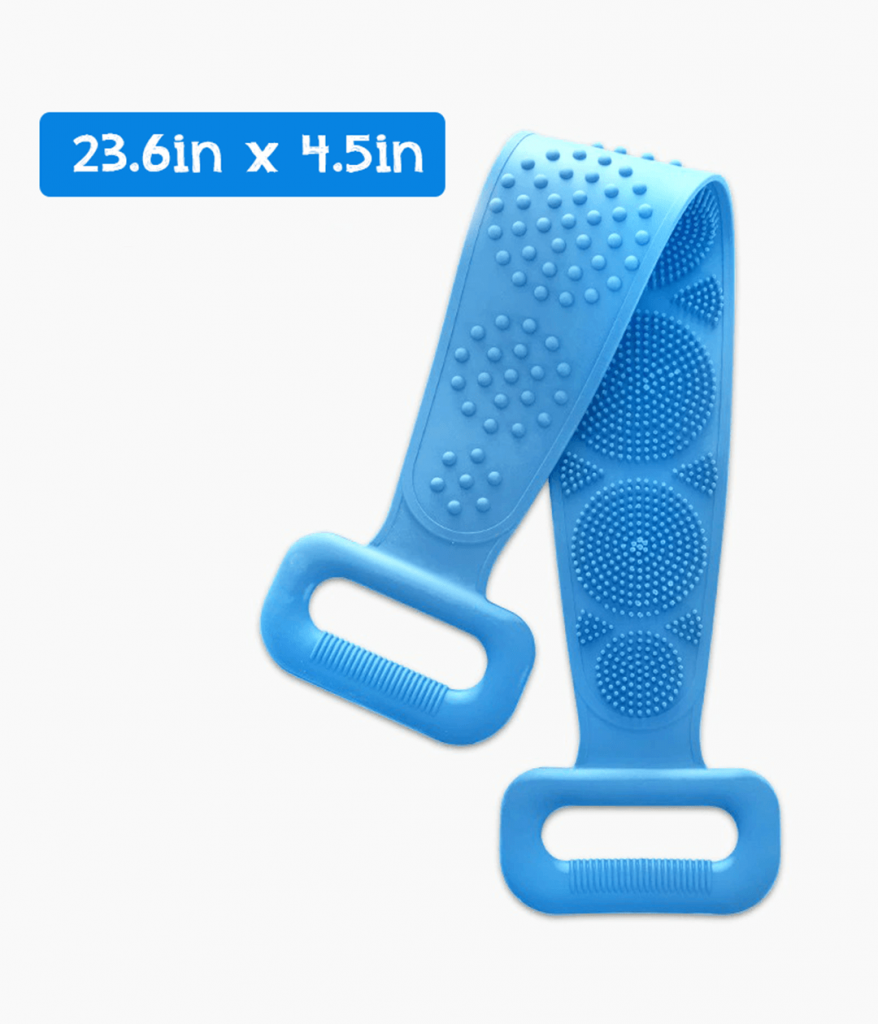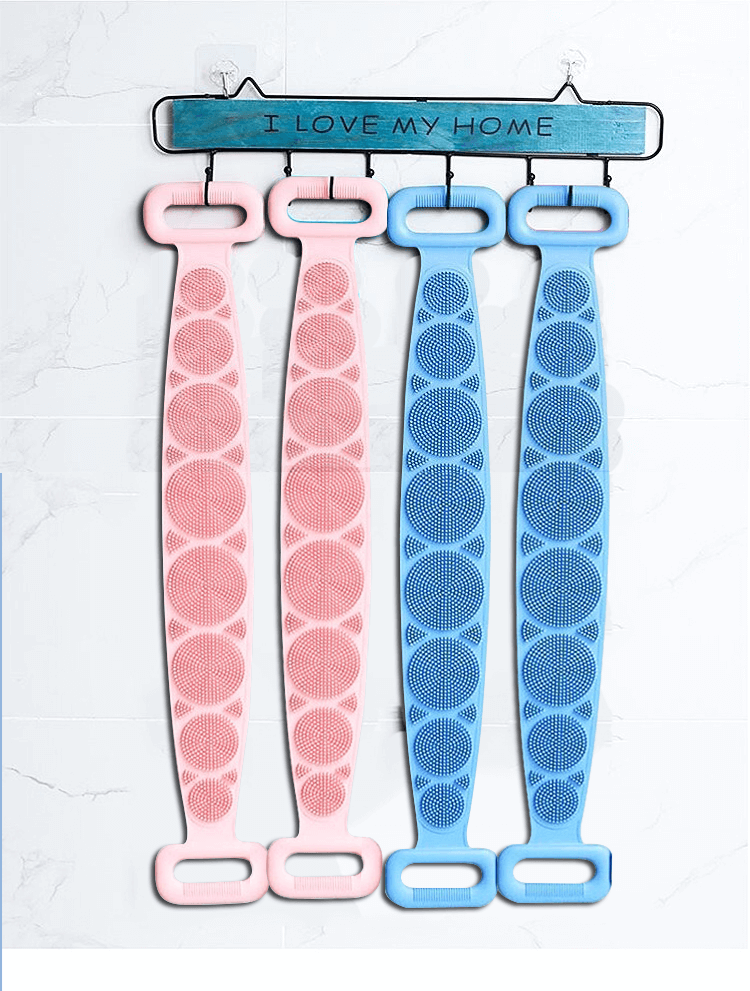 The Zero Waste back scrubber is a double-sided design. The bristled surface can be easily foamed, and the hemispherical surface can be used to massage and activate the meridians, making bathing more enjoyable.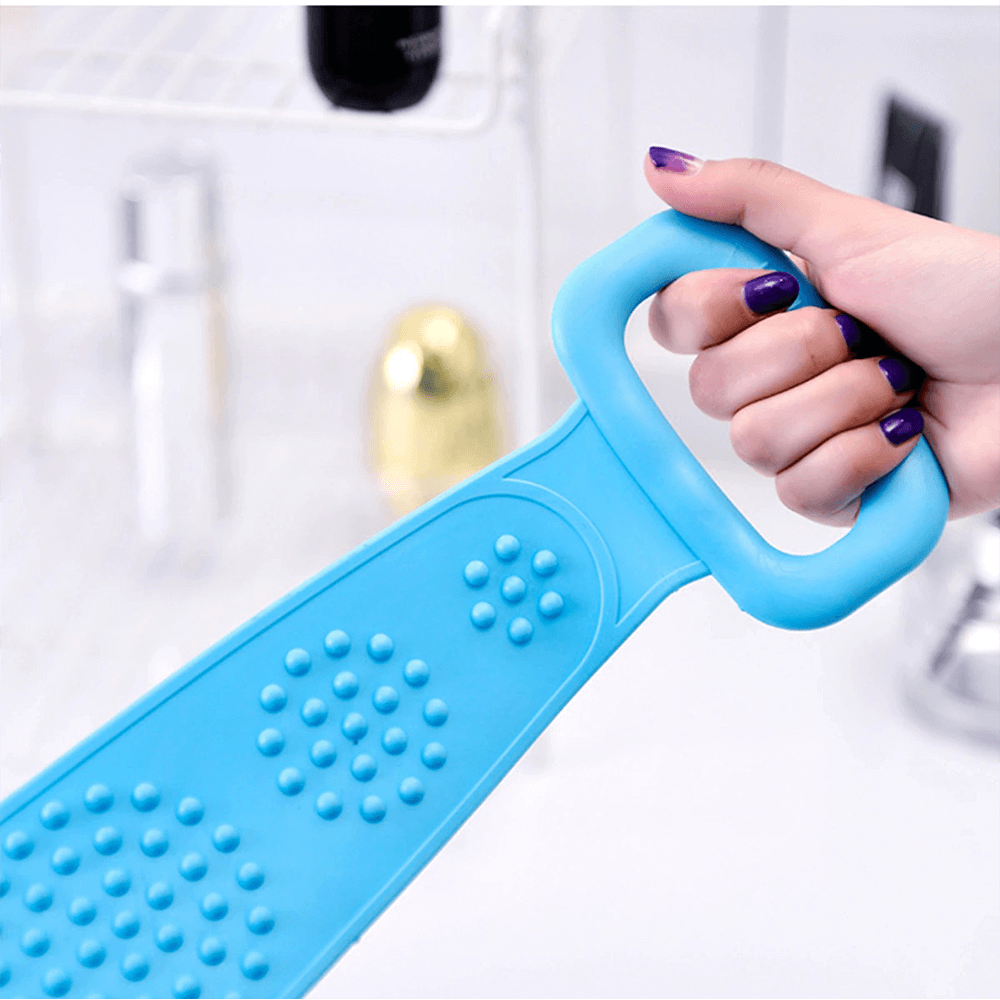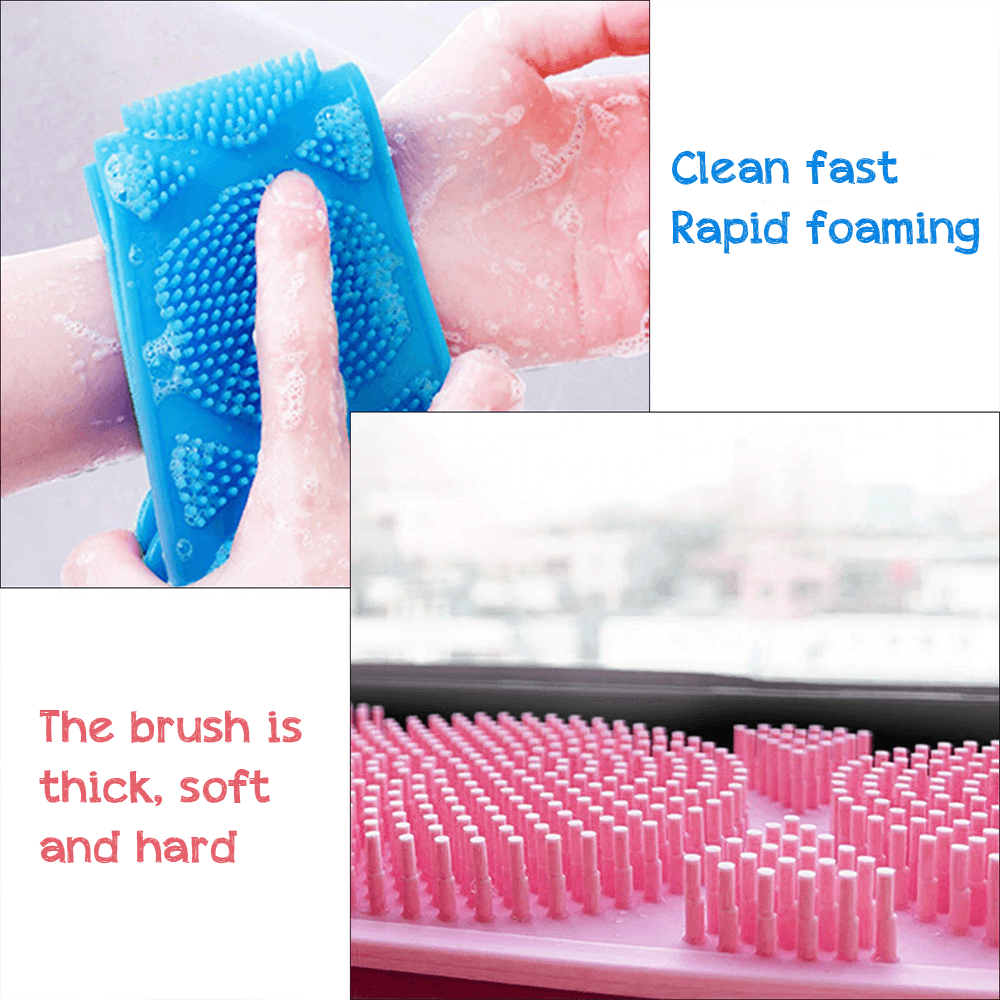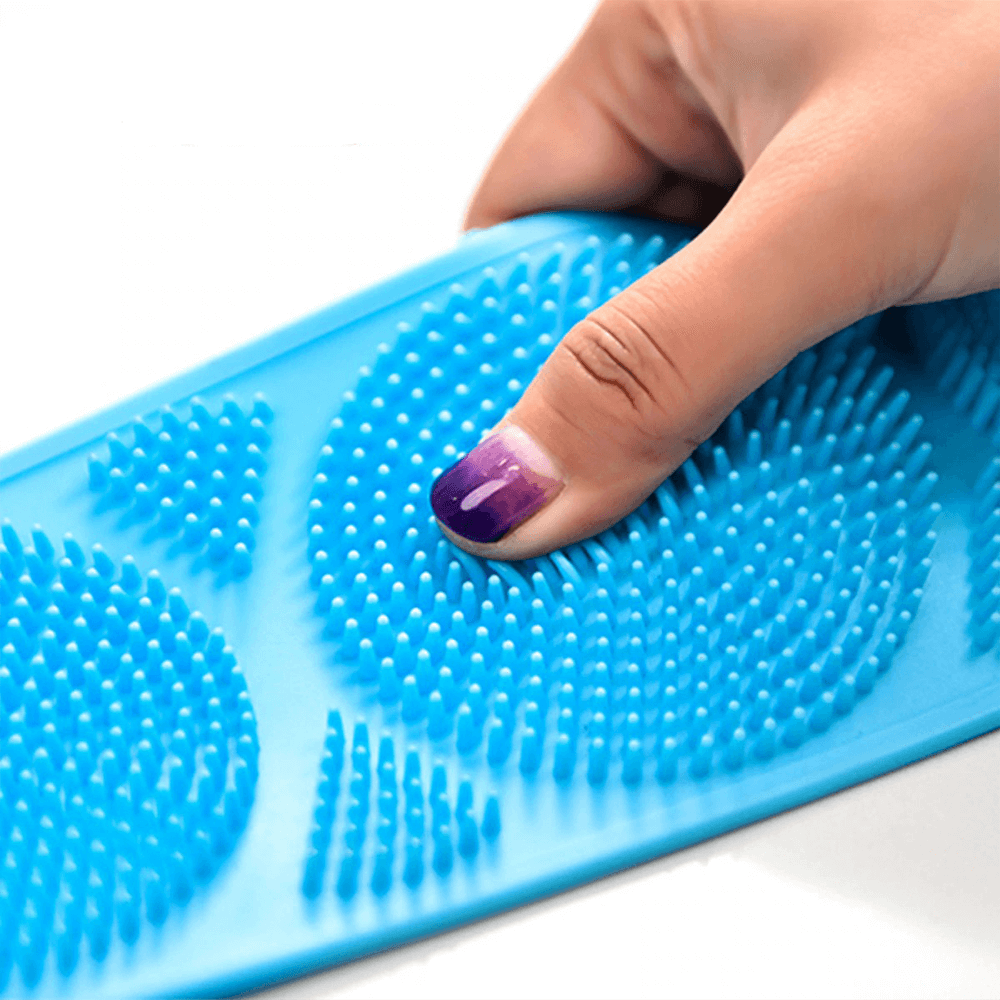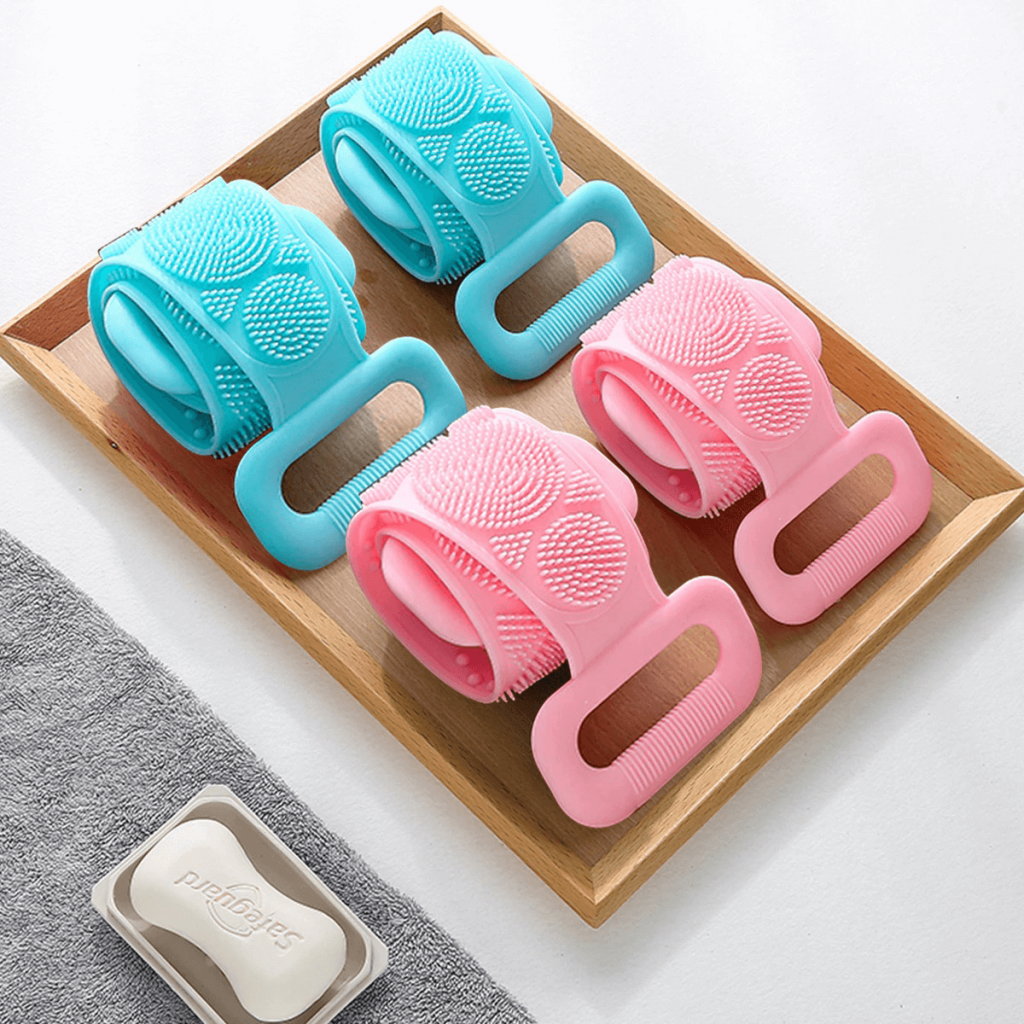 Collapsible, nicely made, great quality and durable. The Zero Waste back scrubber has 2 hooks at both ends of the brush for easy hanging and storage, and the hole is big enough for easily holding in the palm, non-slip design makes you hold firmly and not easy to fall.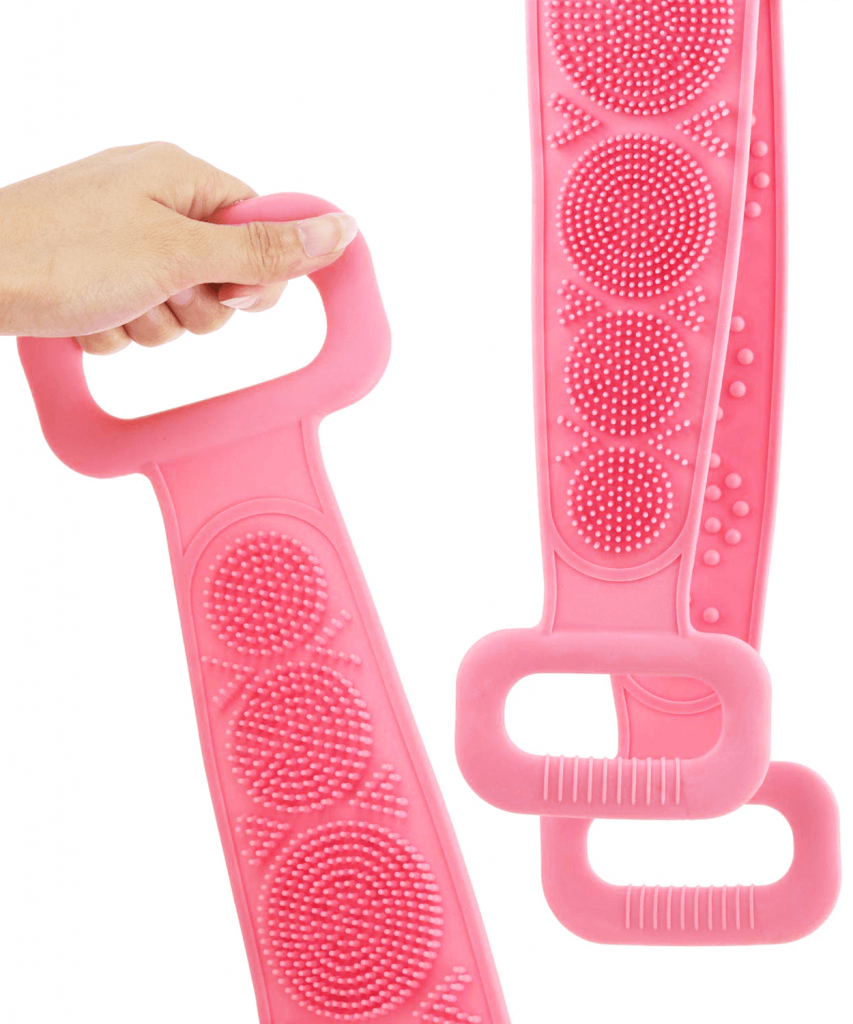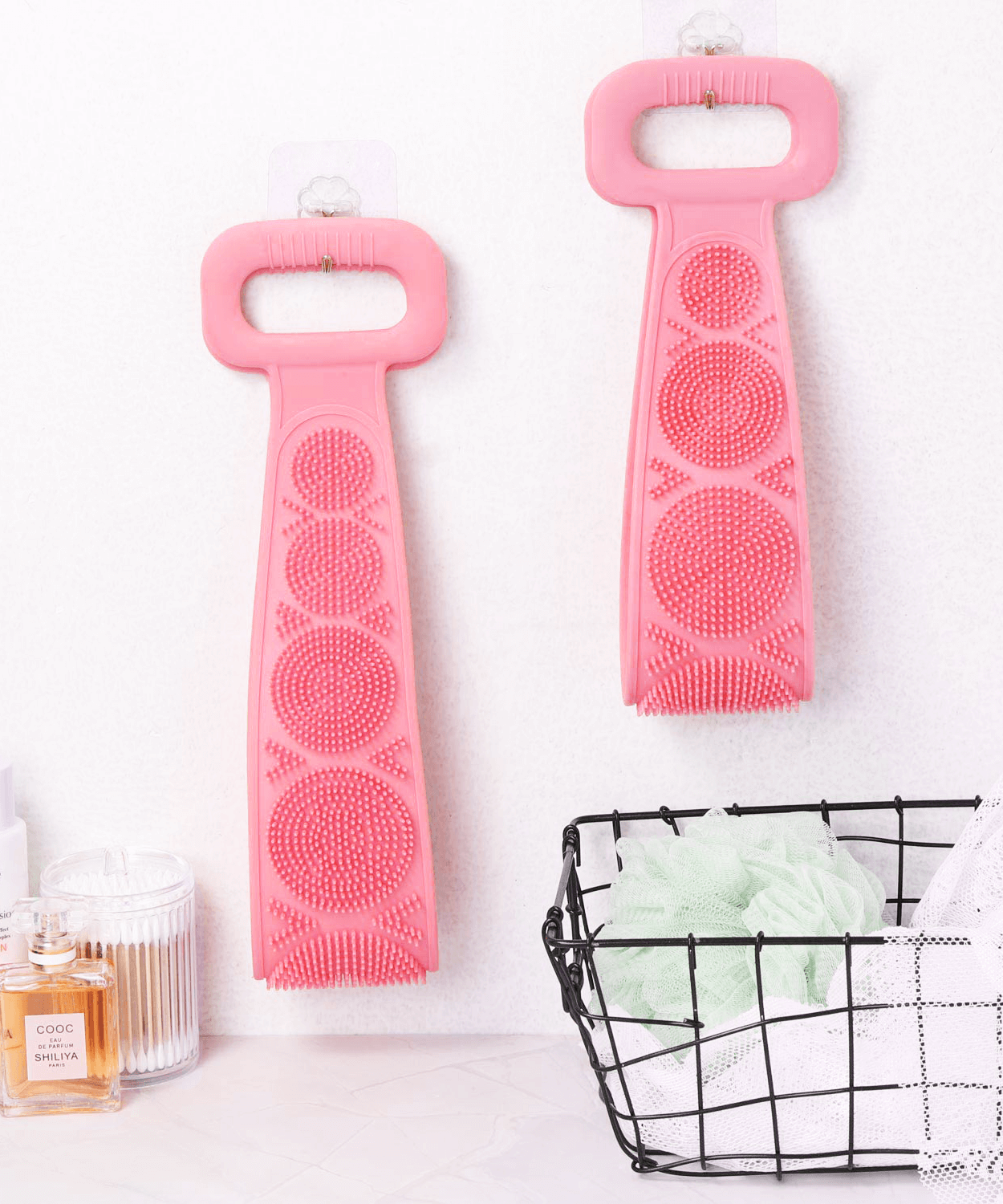 The Zero Waste back scrubber can remove your makeup, exfoliate your skin, remove the dead skin cells and massage to help new cell growth. Using it to clean up not only on your arms, but also on your face, legs even the whole body. If you like, you can wash dishes with this silicone bath and body brush.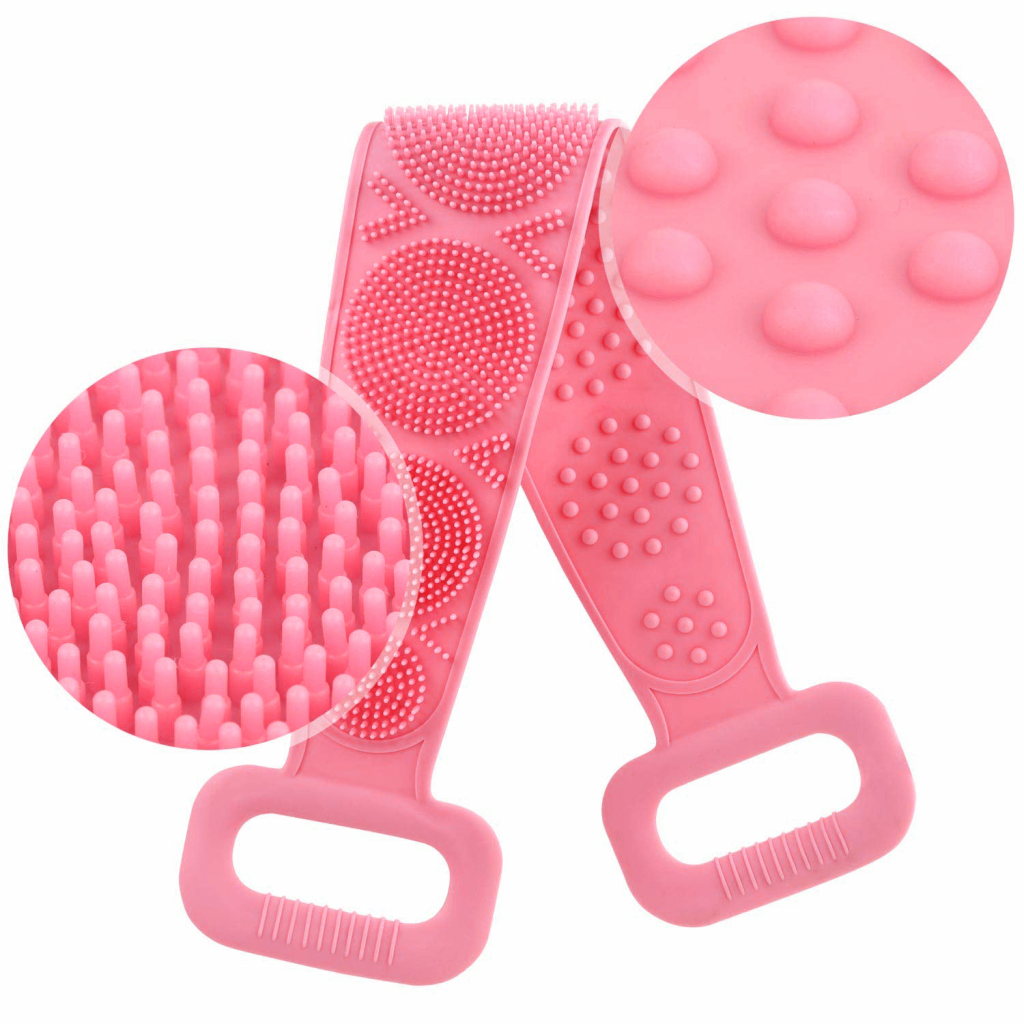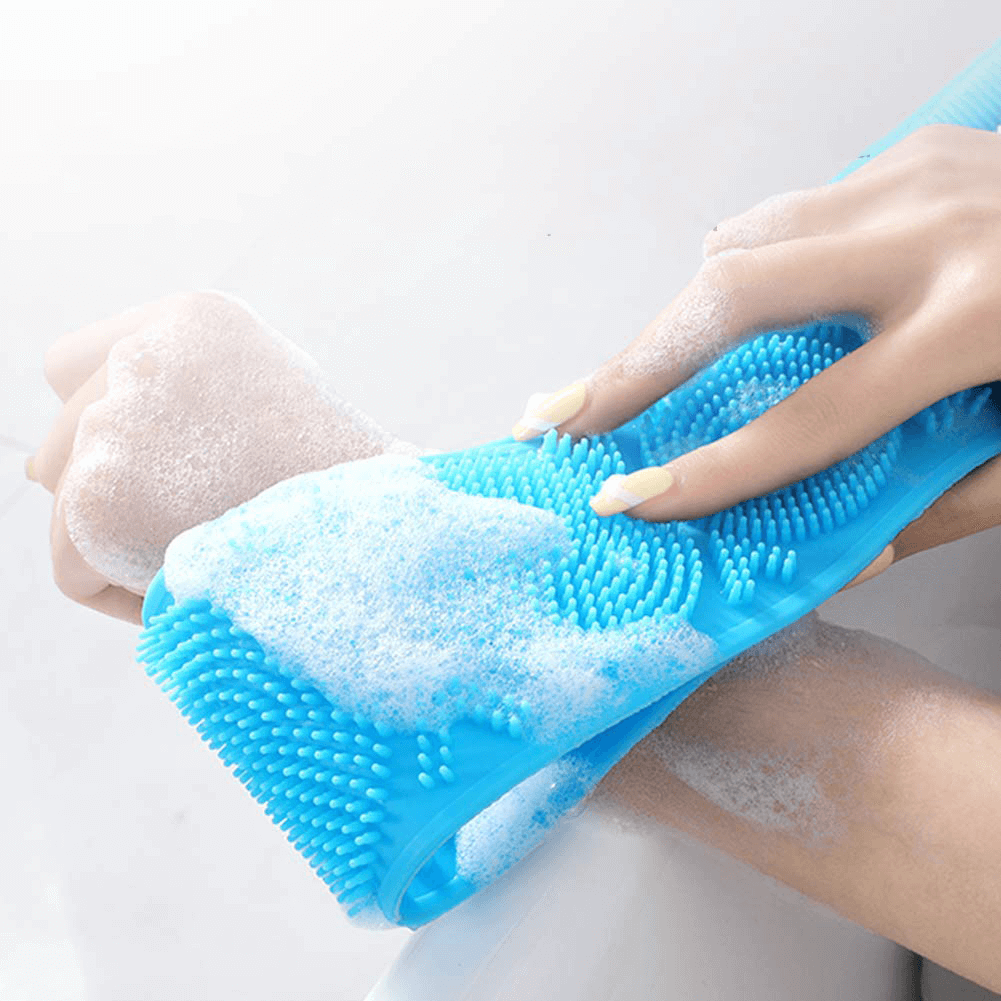 We don't like leaving behind a mess. That's why at Zero Waste Initiative, we package all of our products with plastic-free, 100% biodegradable shipping materials – Zero Waste canvas bag. No plastic wrap! No bubble wrap! No fee! Zero Waste bag is a special gift from ZWI which is compostable, reusable, recyclable but still assure the product's safe and make carrying all your new zero waste items a breeze.
Each package is shipped with love and mindfulness.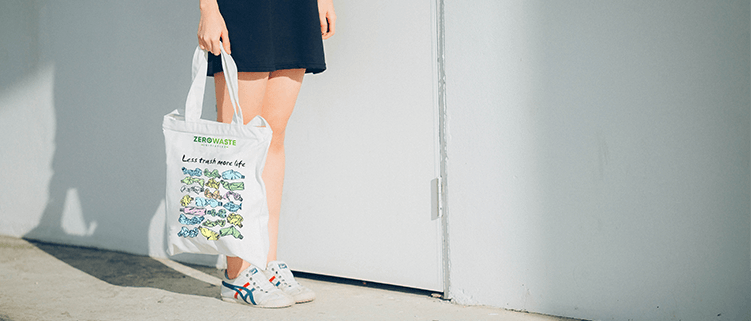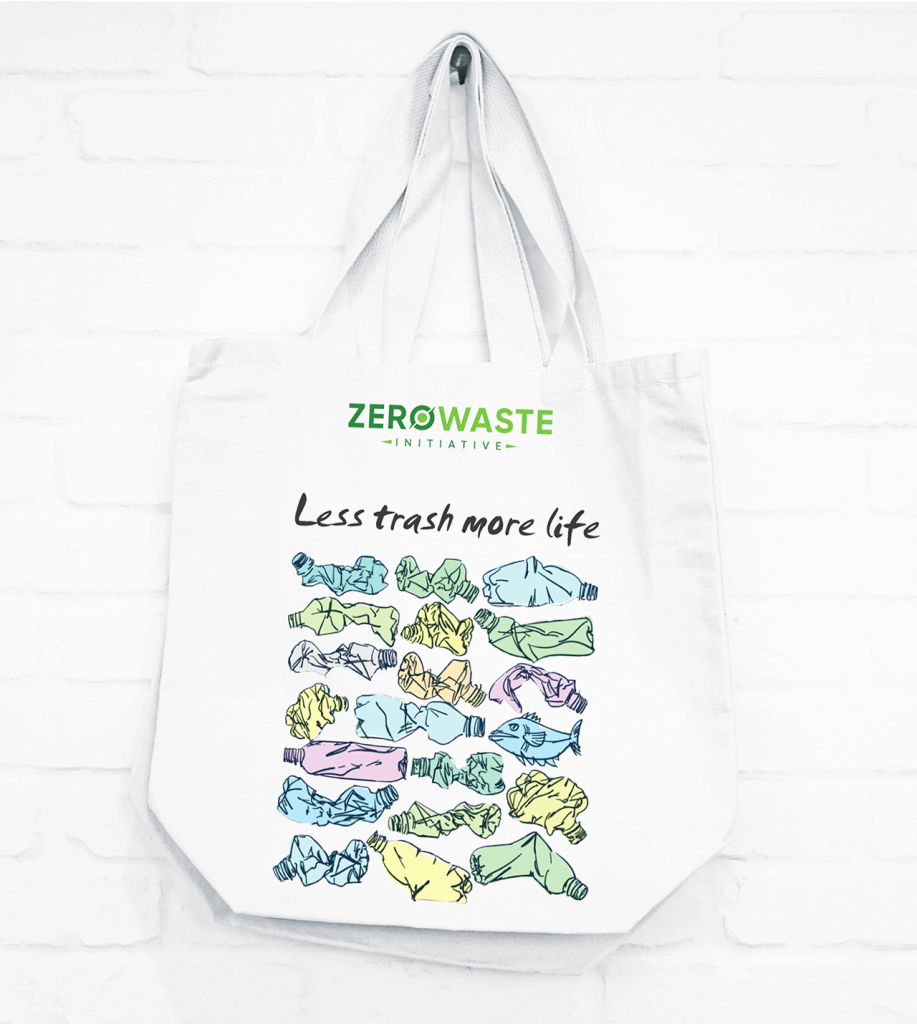 Learn more: Zero Waste Canvas Bag With Zipper And Inner Zip Pocket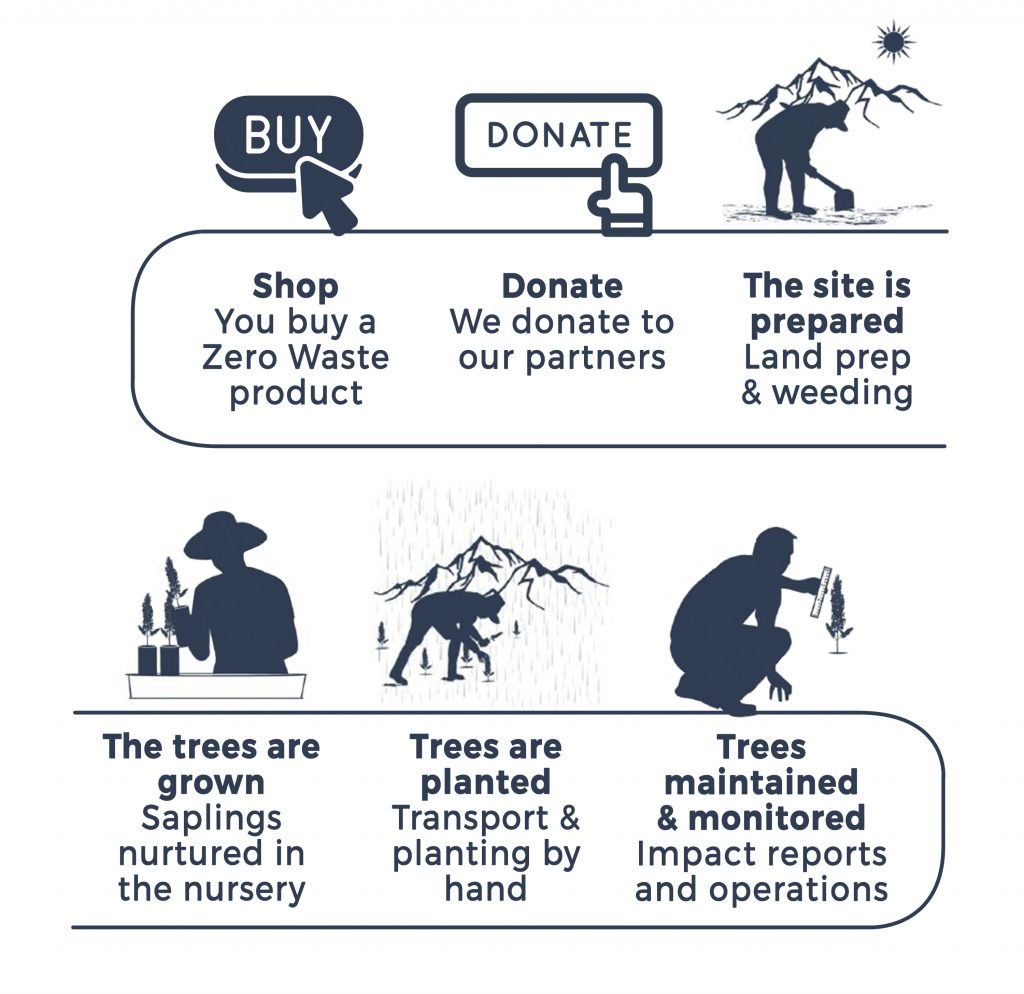 + Please do not ignore the color, size and quantity before purchase. We want our customers to get what they like.
+ If you have any questions, please contact us. We will do our best to solve your problem.
+ If you like our products, please follow our stores and leave us a 5-star review, we are eager to offer special promotions for our subscribers.
+ Visit our social channel to read more Zero Waste Initiative tips : Google Business, Facebook, Instagram, Pinterest, Twitter.