Set 5 grocery reusable organic cotton Zero Waste shopping bags
We created the Zero Waste shopping bags to be endlessly reusable, keeping single-use plastics from entering our oceans and landfills. 
One bag. One choice. All for the planet.
THE MISSION OF ZERO WASTE INITIATIVE
♻️  We believe that each of us can make small changes in our lives that add up to make a big impact. We can use our purchasing power as consumers to influence lawmakers and corporations by shaping market demand towards more planet-friendly products and policies.
♻️  BUY A PRODUCT, PLANT A TREE – a tree planted for every product sold.
♻️  Ordinary purchase, Extraordinary purpose. Over 80,000 acres of forests disappear from the earth every day. A variety of factors contribute to deforestation, and humans are one of them. We believe it's important to leave the earth better than we found it – greener and cleaner.
♻️  We would love for you to join us on our journey to lead a low impact, cleaner and greener lifestyle.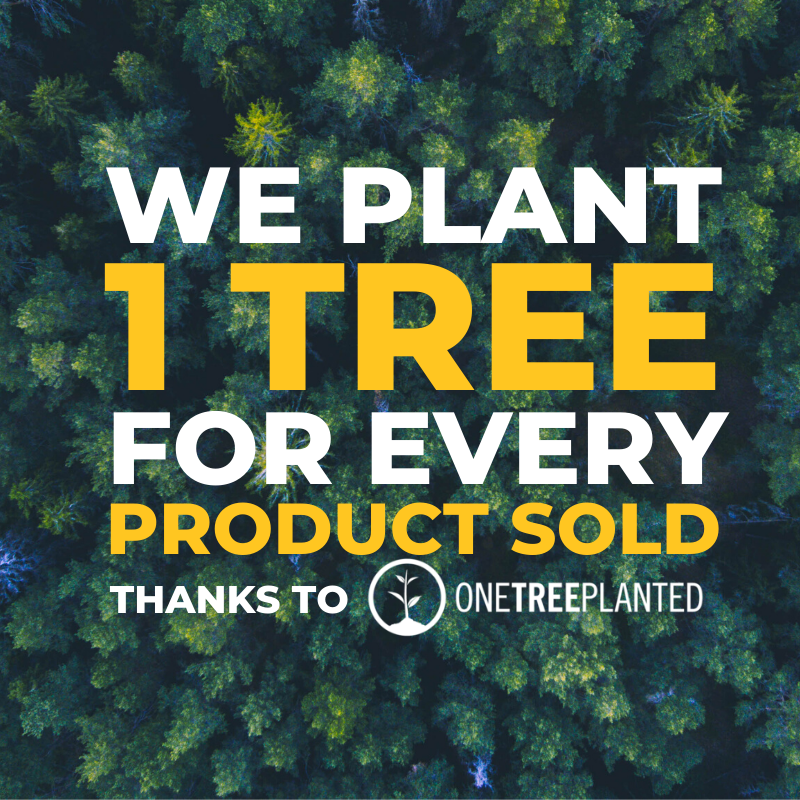 The full set of Zero Waste shopping bags
This set contains: Four different sizes; soft, good elasticity, not deformed; non-toxic, dust-proof, easy to wash. These bags are clear and free of any dyes! With each order you'll receive 5 reusable zero waste shopping bags including 1 bulk food bag, 3 mesh produce bags in 3 sizes and 1 bonus cotton net reusable grocery bag work as outdoor food storage, shopping solutions, camping kitchen accessories.
Different bags for different jobs!
Why choose our Zero Waste shopping bags?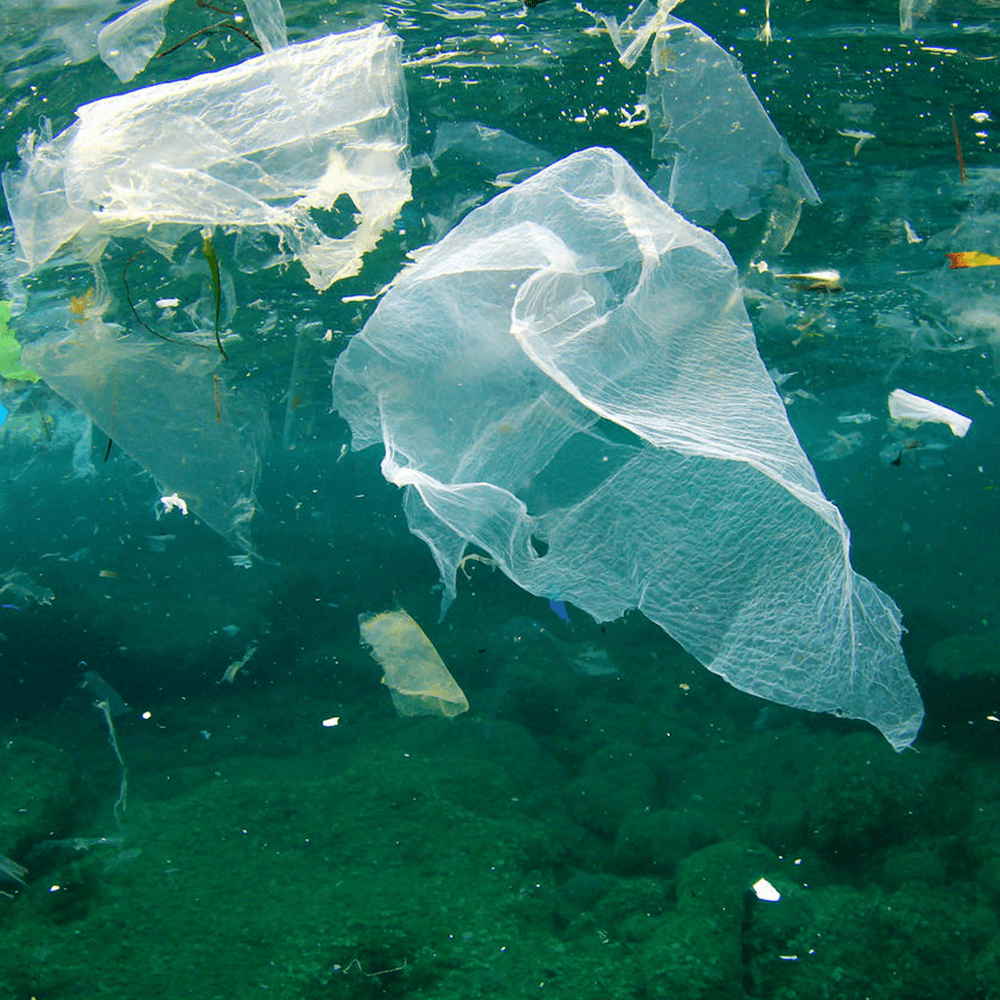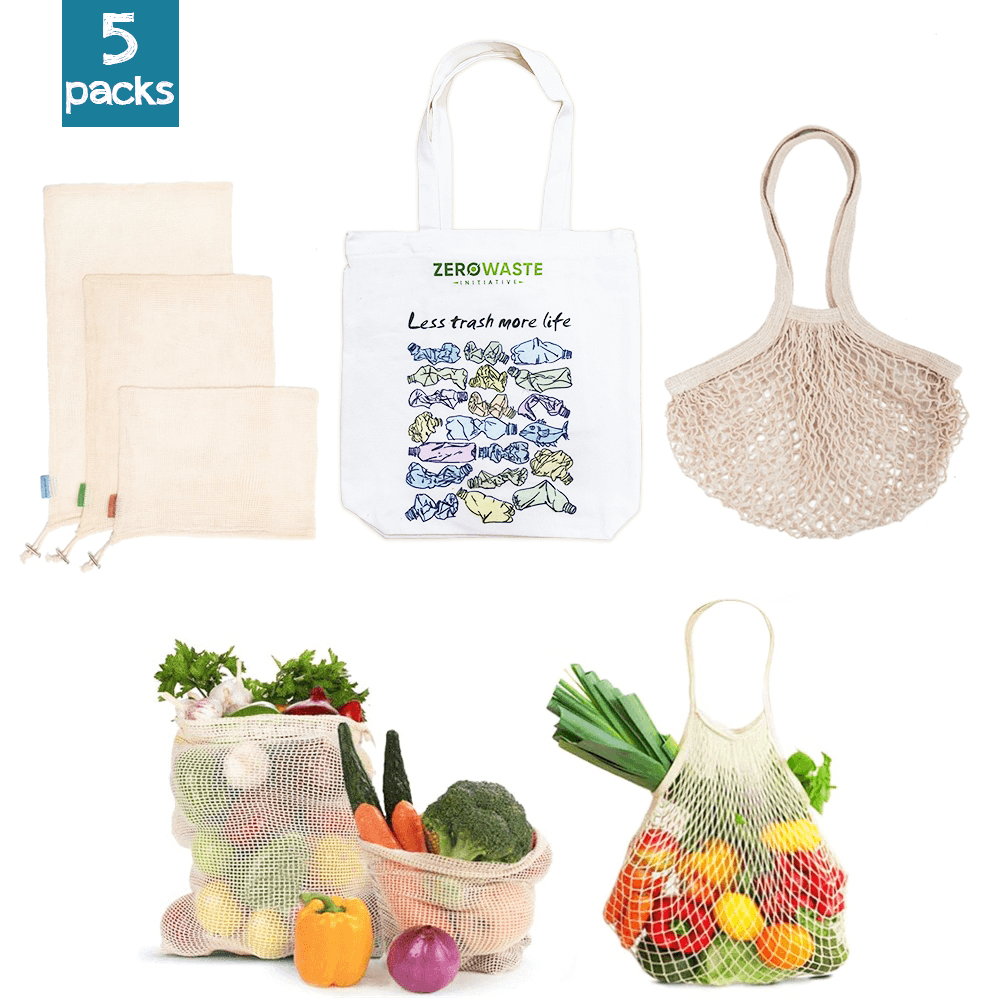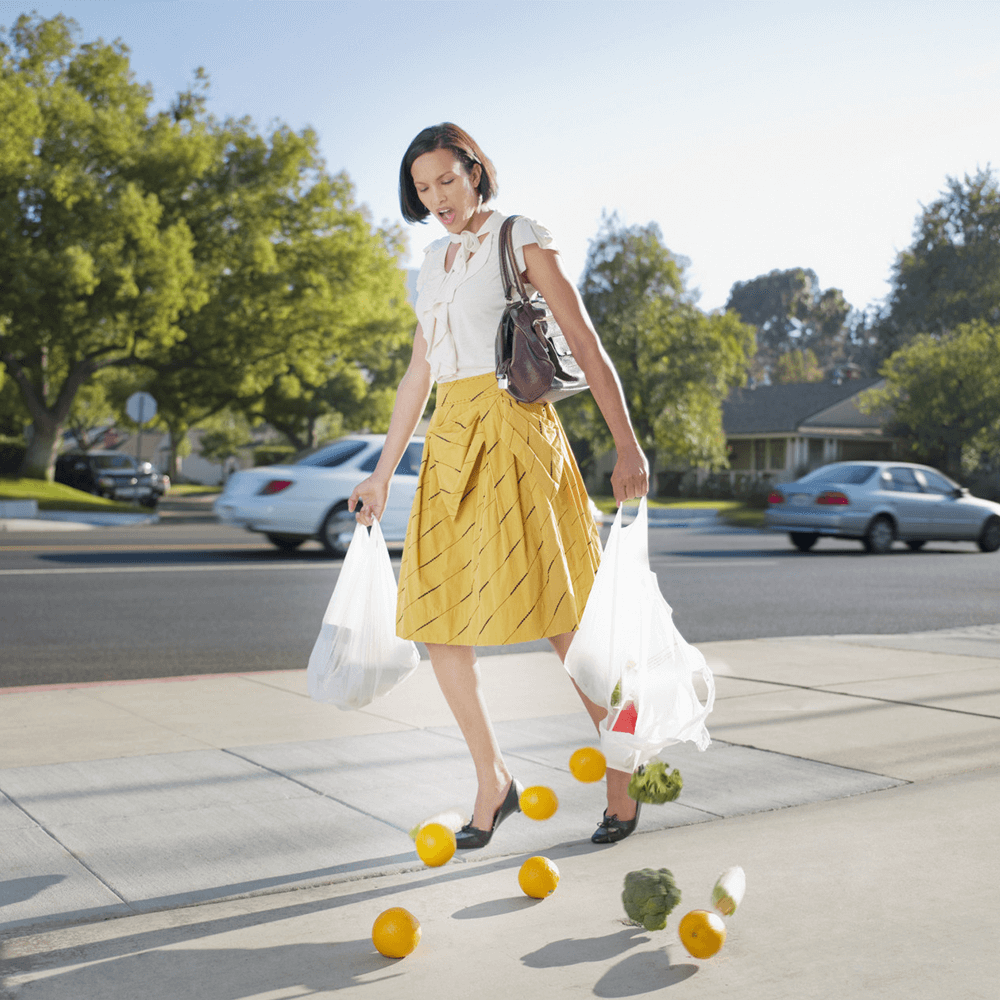 Better for you - Better for planet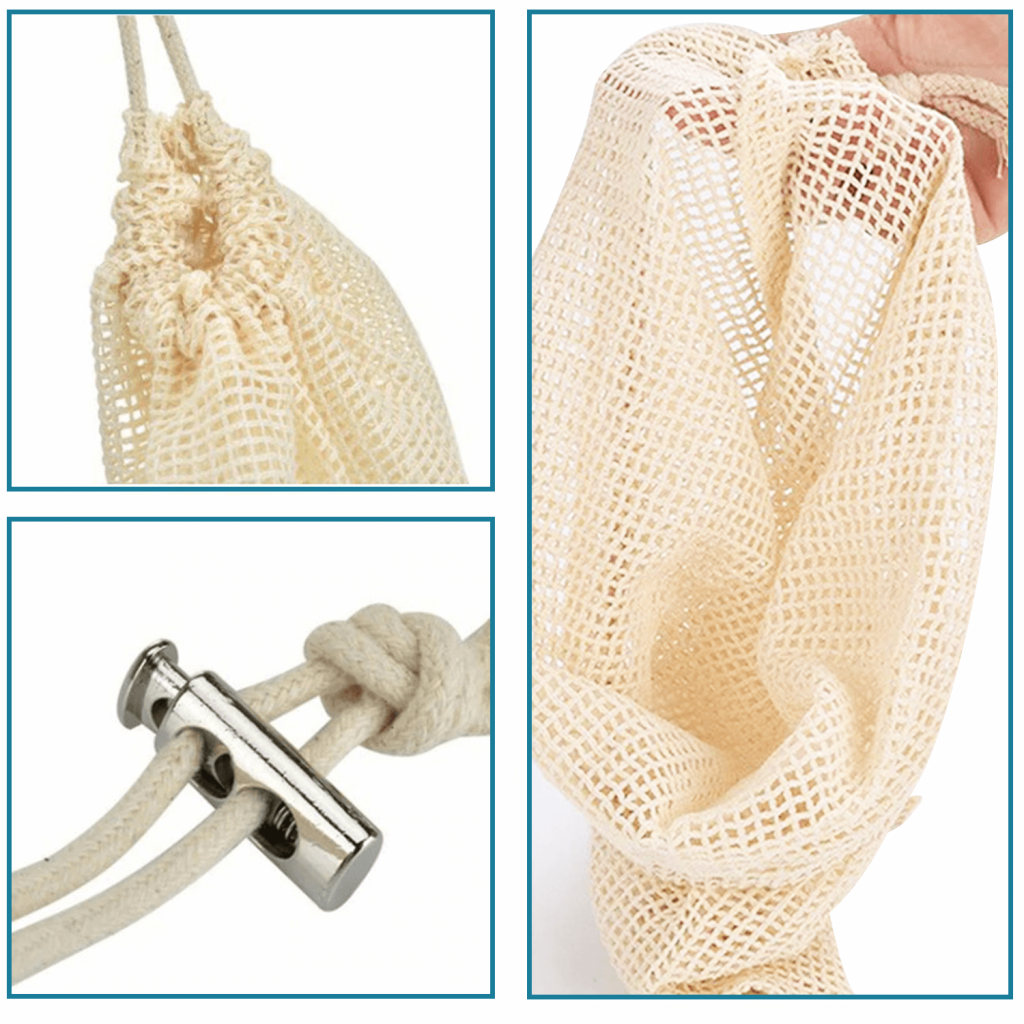 Zero Waste Shopping Bags is Durable and convenient
The reusable produce bags are made of premium quality cotton material with double-stitched technology, strong seams and drawstring design, lightweight, heavy duty, durable, foldable, easy to carry and machine washable. These mesh produce bags can be reused numerous times after wash.When you are not using the bags, you can fold them into smaller one, which makes them perfectly suitable to take them with you to your favorite farmers market.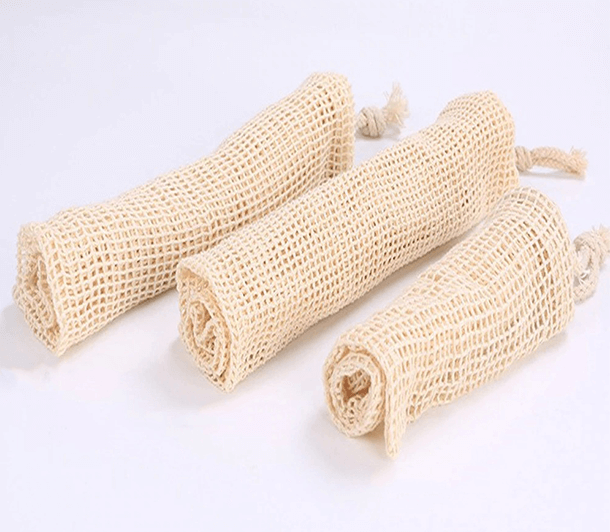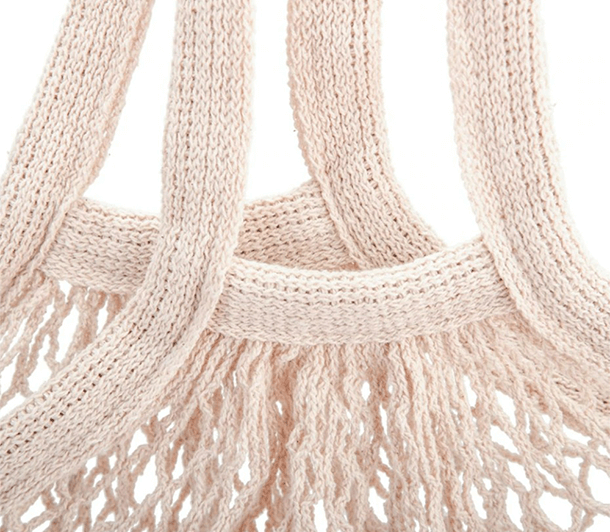 Five reusable zero waste shopping bags in one set
We offer all reusable shopping bags you need – both mesh, net and canvas. Canvas bag is perfect for bulk shopping such as beans, coffee, nuts, rice or as a grain or potato sack. Mesh reusable grocery bags are ideal for all your produce shopping and storage. The large mesh bag for leafy greens allows excess moisture to escape, you can use it as a lettuce keeper for the fridge. Wash and dry your produce, place loosely inside the bags.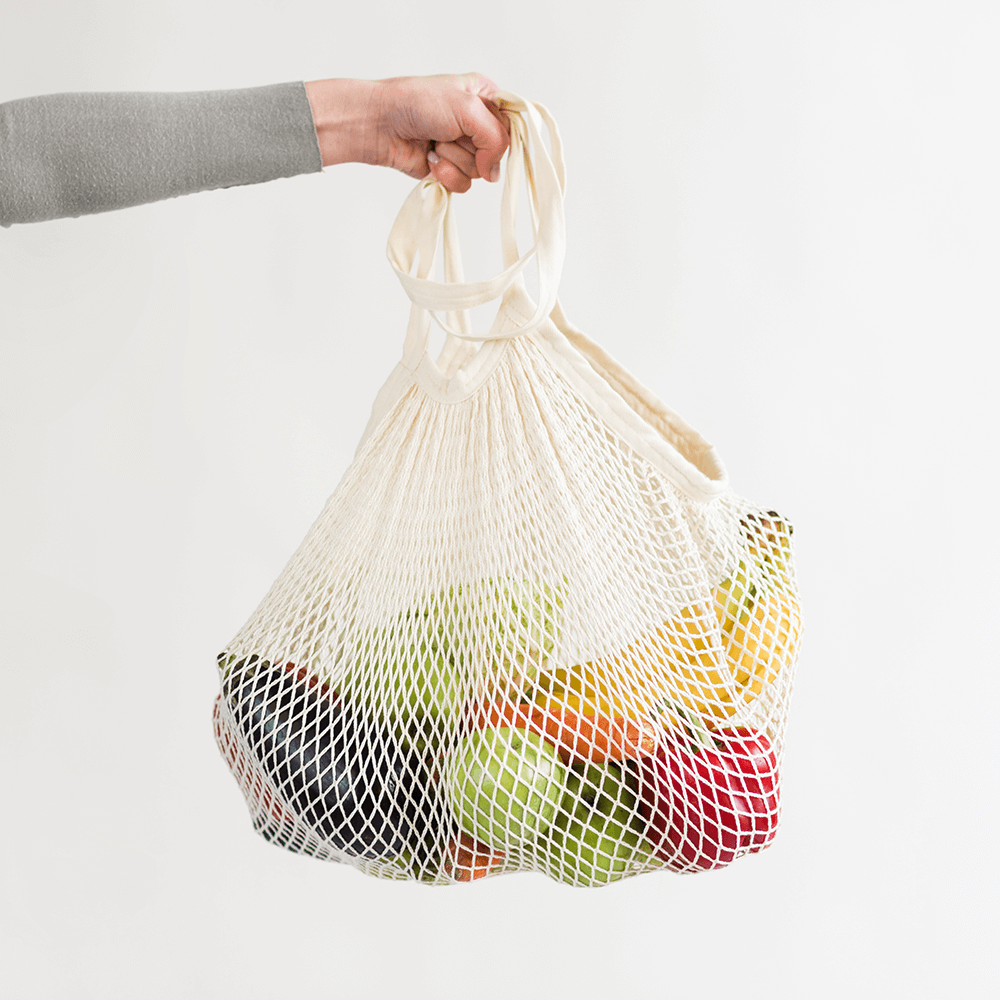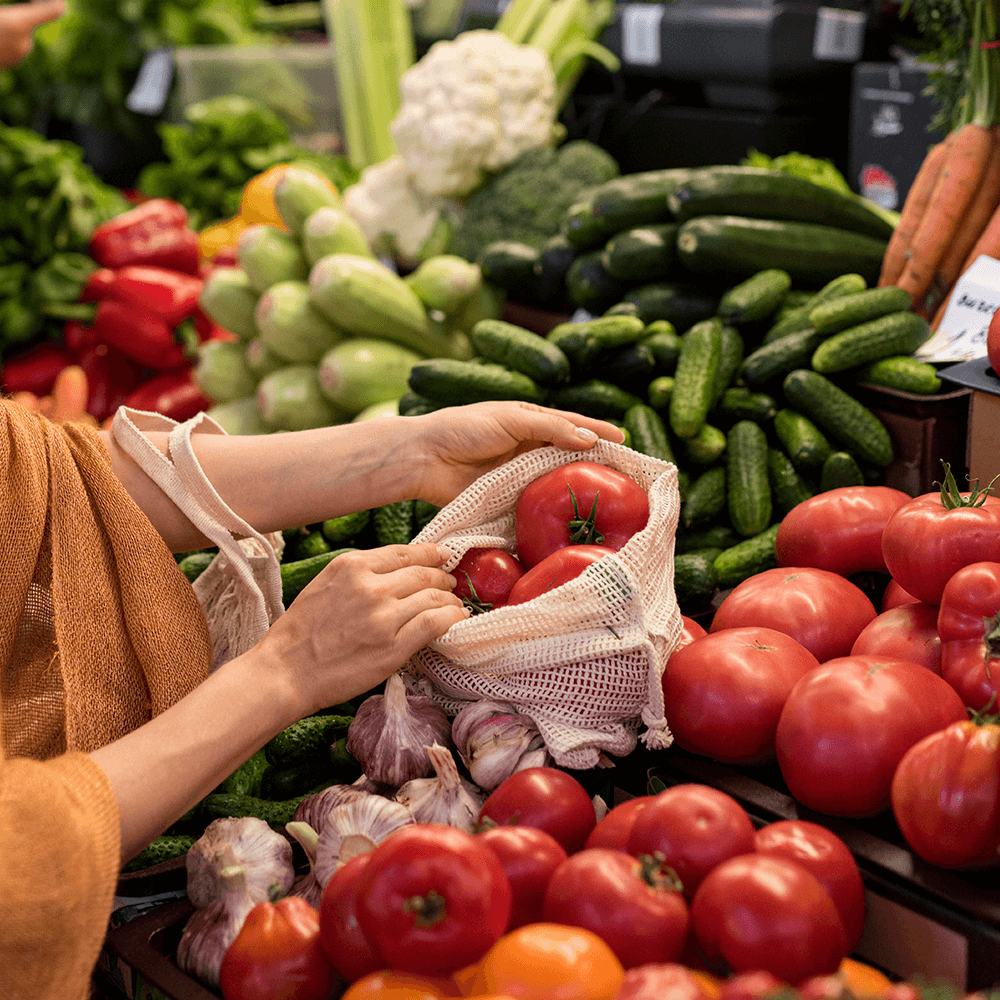 Multi-purpose grocery bags
Our Zero Waste shopping bags can be used not only as reusable sandwich bags, grocery and snack bags for kids, but you can find all sorts of household items to use them for, from lego storage to cosmetics and accessories. Additionally, the canvas bag has an inside pocket to help you keep your phone and keys in a convenient place.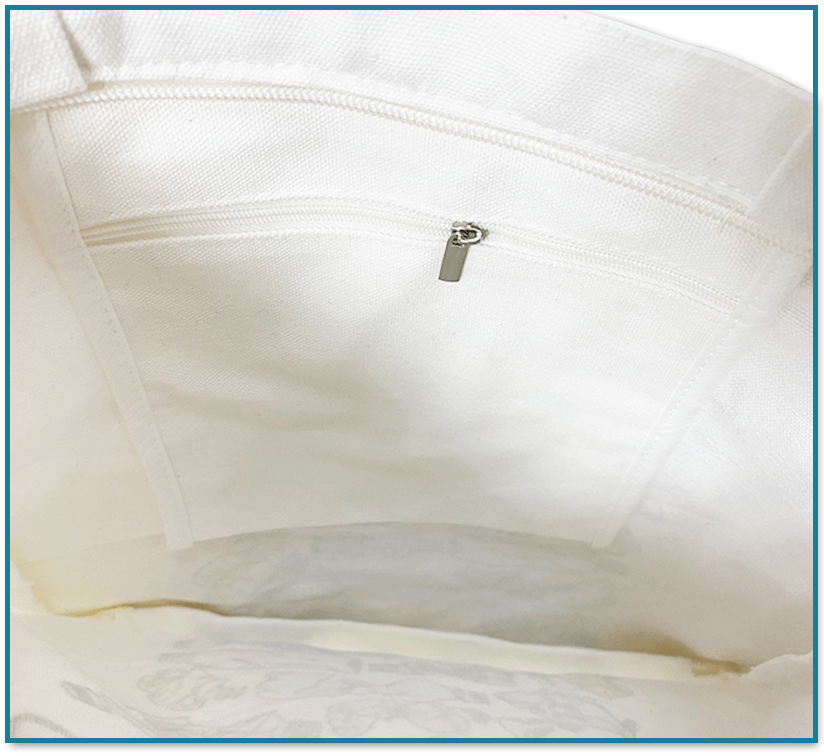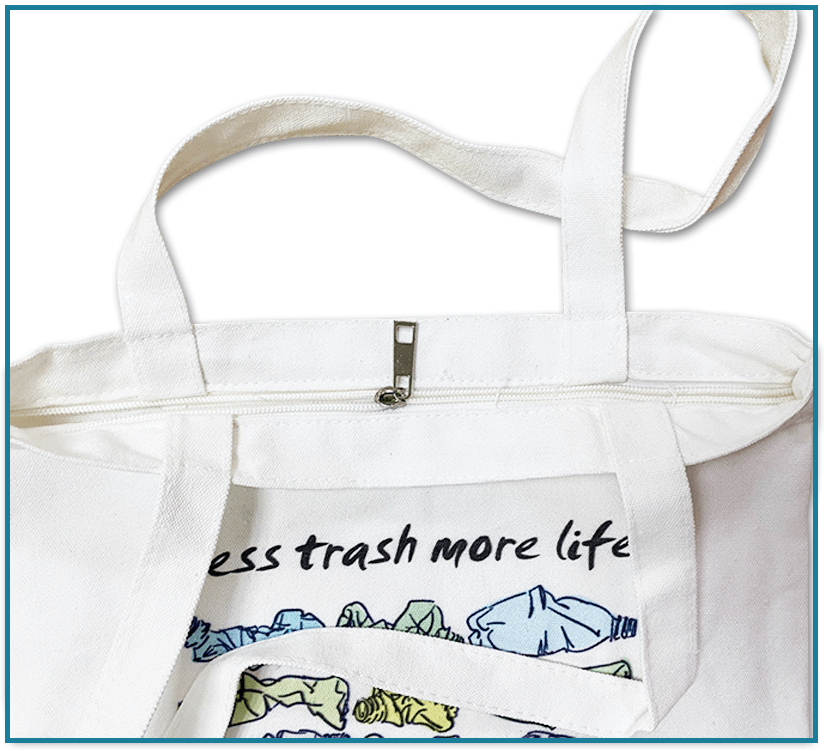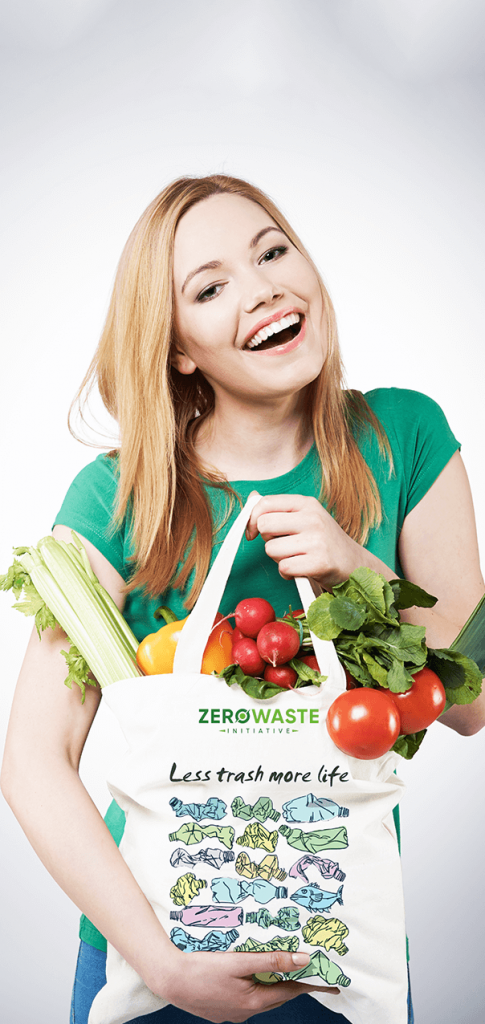 Versatile and large capacity
Our Zero Waste shopping bags can not only be used as a net produce and grocery bags, but you can also use the market tote style bag as a netted beach bag or as a part of your stylish outfit. The message on the bag "Less trash more life" together with its meaning picture make it more suitable with people who love the environment, want to live a zero waste lifestyle as well as spread this positive spirit.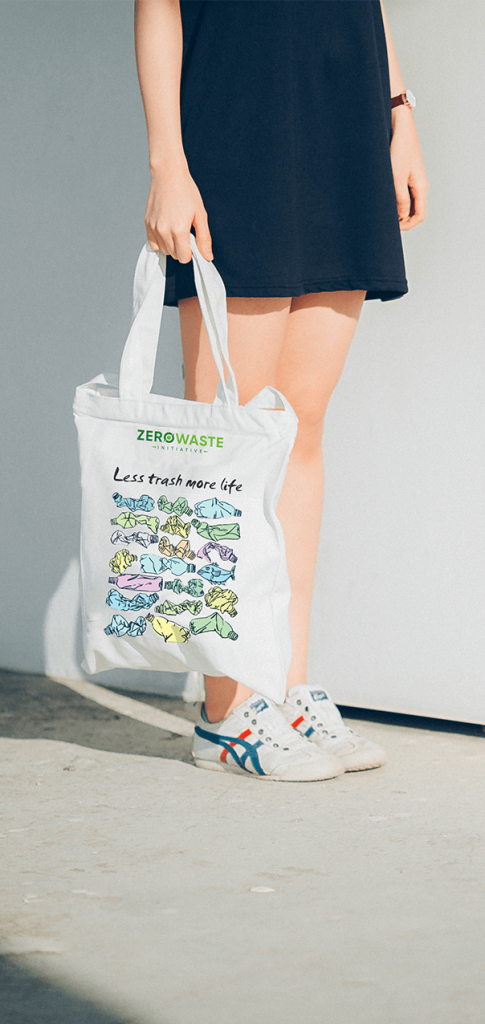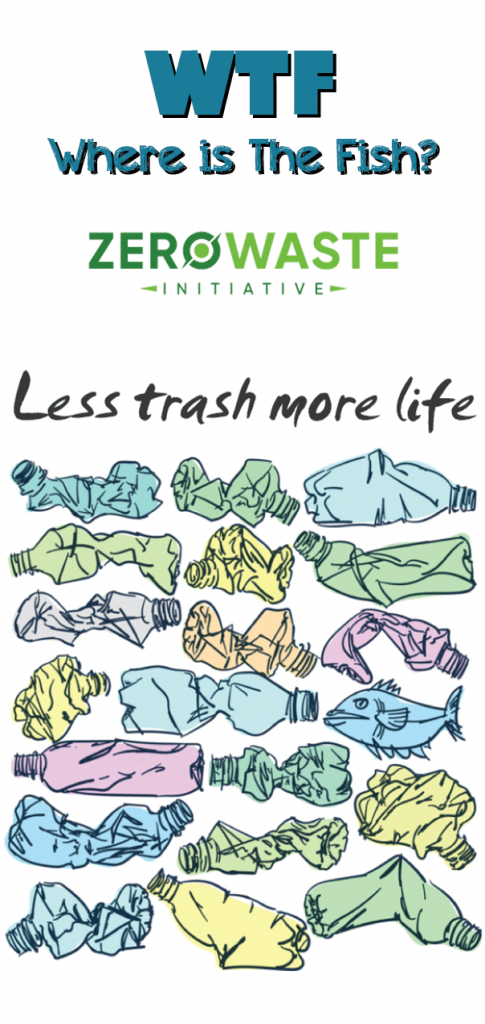 Everything you need in shopping
To meet your variety usage, we carefully selected 1 bulk food bag (14x13x4in + 10in long handle), 3 net produce bags in 3 sizes (12x8in, 12x14in, 12x17in) and 1 bonus cotton mesh reusable grocery bag (14*14in + 10in long handle). The mesh bags have tare weights(lbs, oz & grams) on labels of different colors for easy and fast checkout. The soft mesh and fabric allows for air-circulation and lets fruits and vegetables breathe and reduce ethylene gas. Zero Waste shopping bags are lightweight and made from natural material and with the strongest stitch.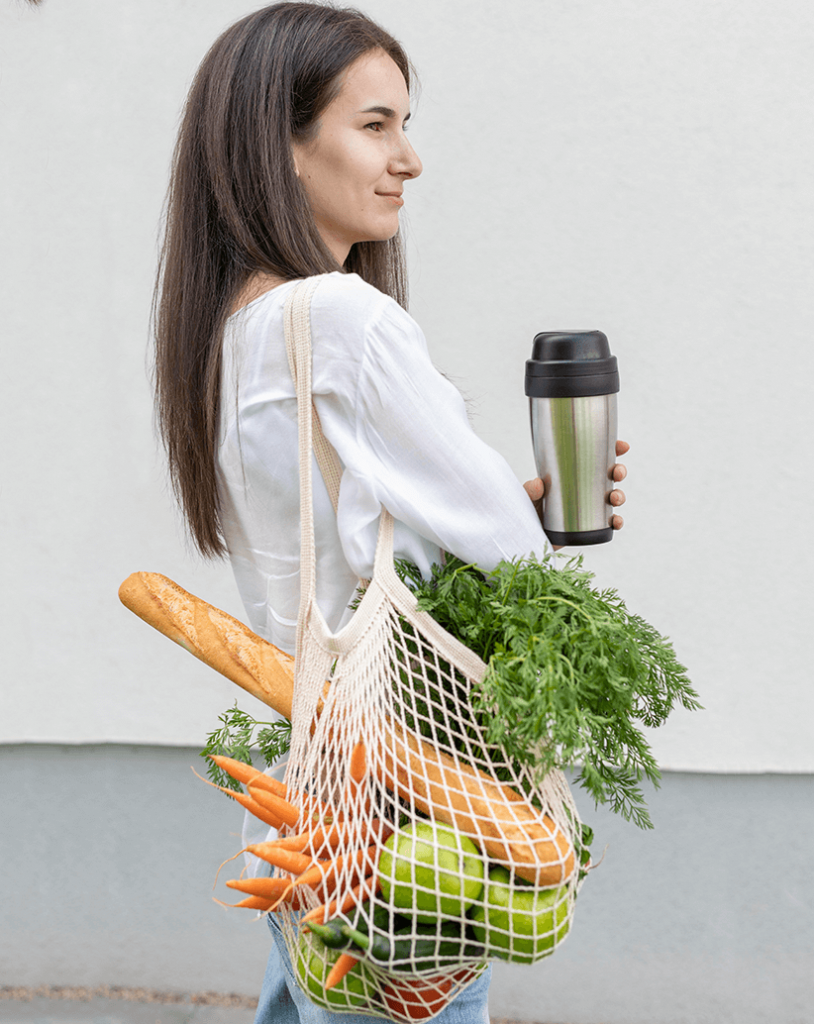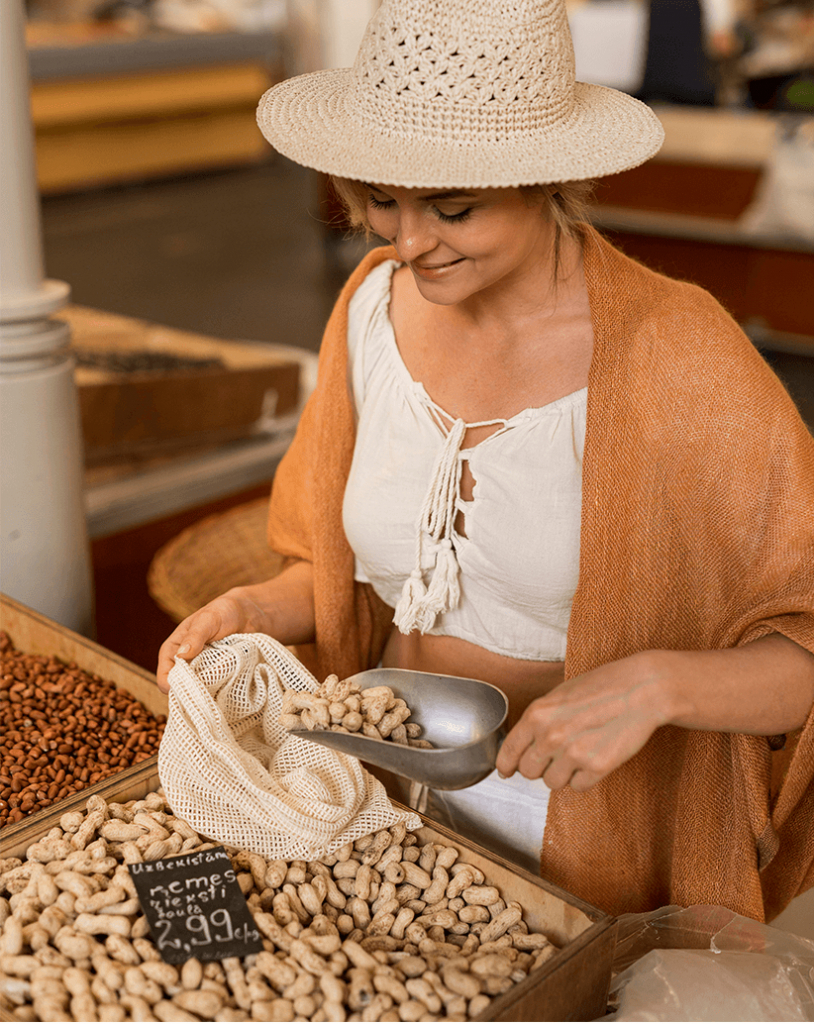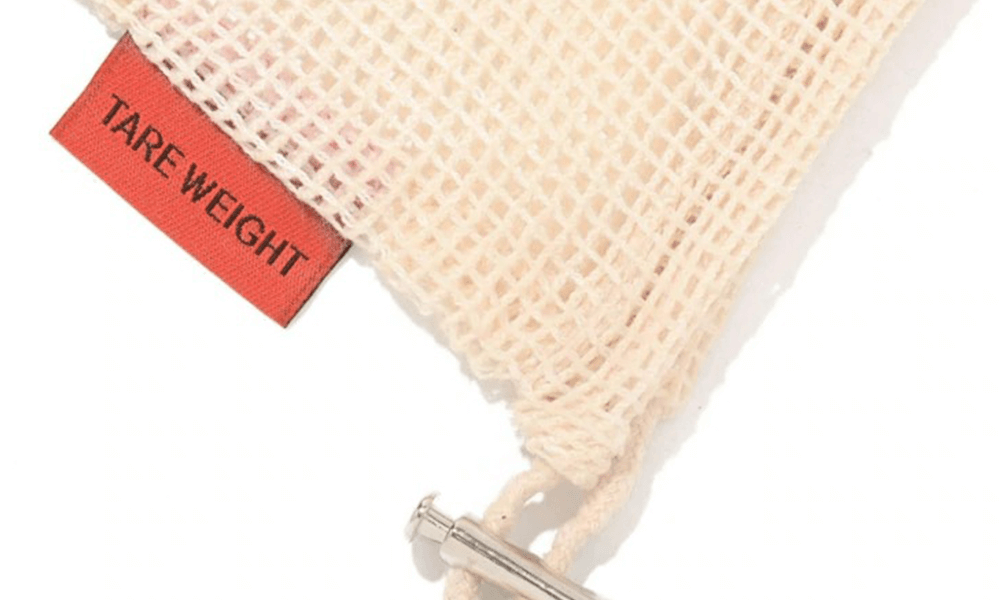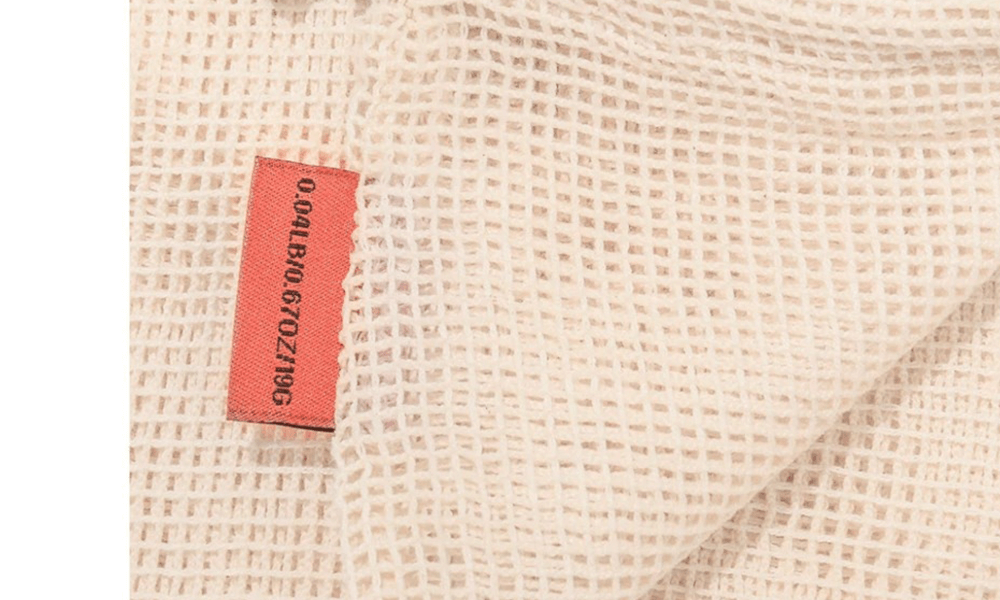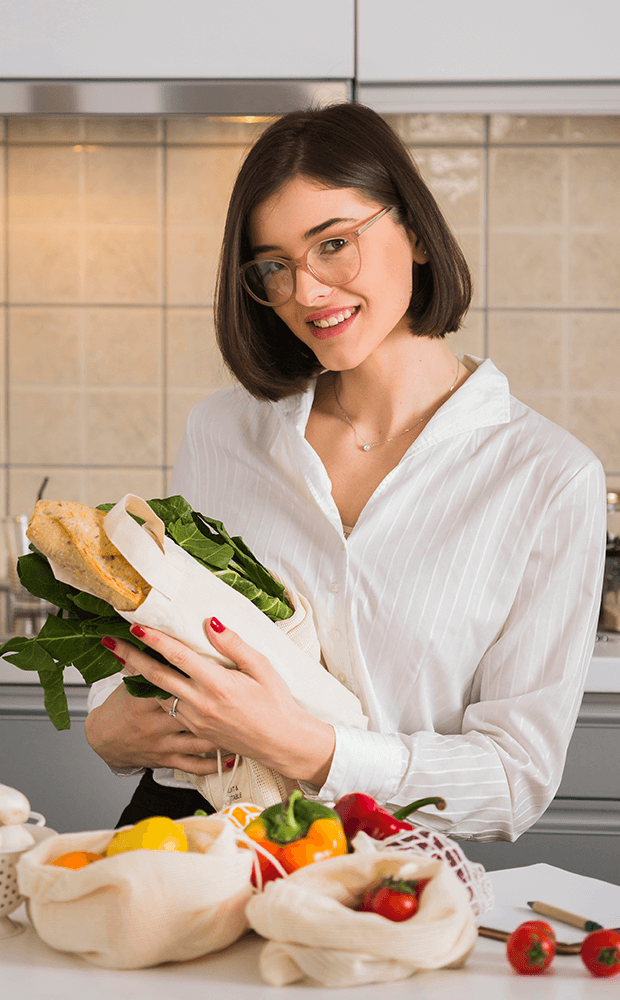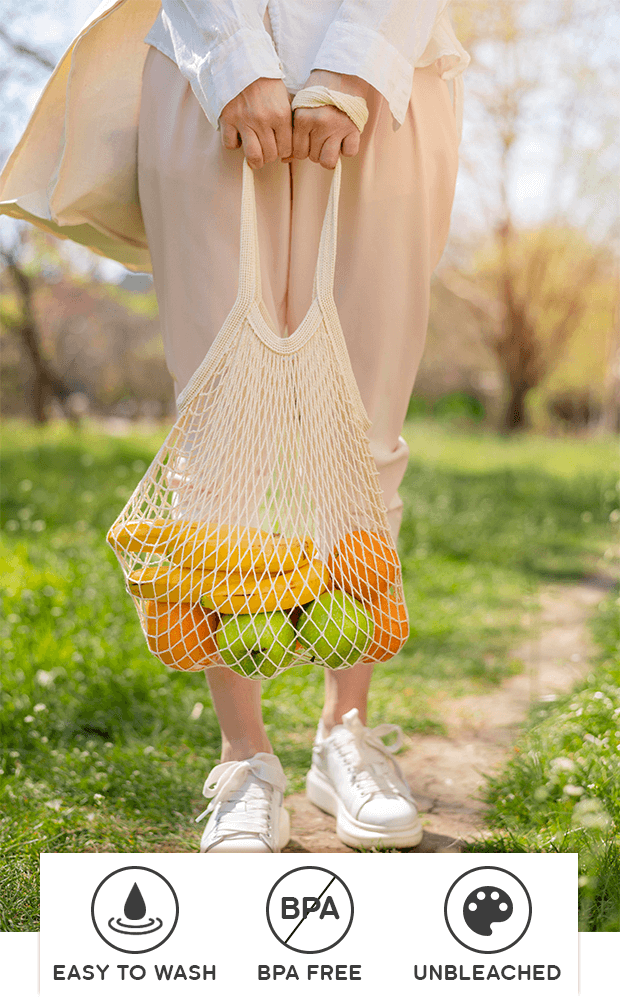 Absolutely safe materials
Safe and environment friendly bag, polyester and BPA free; made from natural unbleached cotton. The opening with a wide top enables an easy open/close. Our Zero Waste shopping bags can be reused hundreds of times, making it the perfect solution for reducing the waste of plastic bags. Ditch the toxic disposable items! Upgrade to our Zero Waste shopping bags!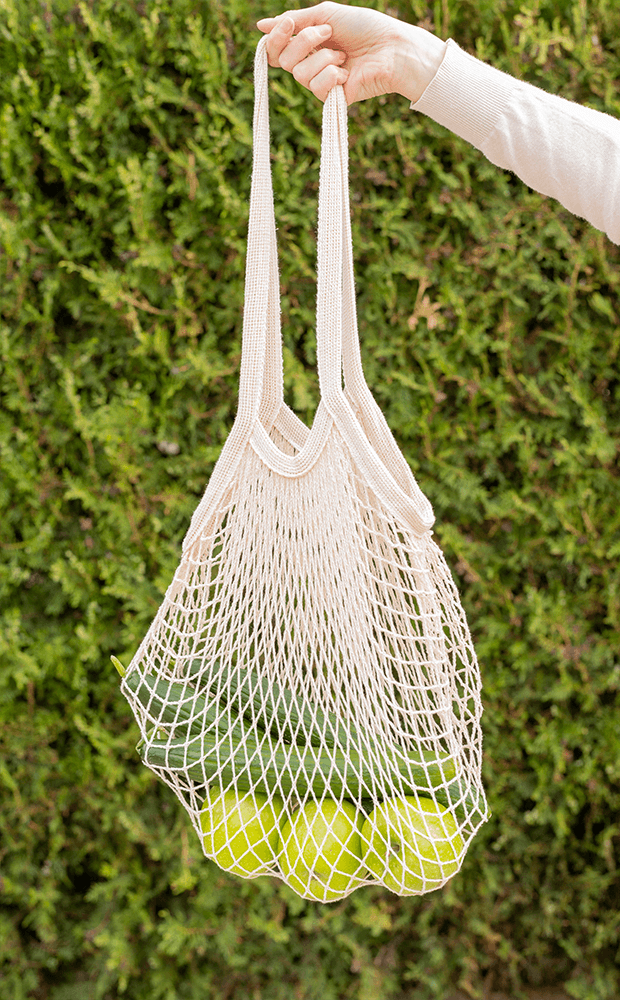 Perfect eco-friendly gift for an organic lifestyle
Our bio, reusable Zero Waste shopping bags are made with the highest standards of quality, they are an ideal part of an eco-friendly, organic lifestyle. Zero waste produce bags for food storage, perfect for grocery shopping to hold fruits, vegetables and bulk food. Each Zero Waste bag has the potential to eliminate up to 1000 plastic bags over its lifetime. No toxic, no plastic pollution. These shopping bags help pave the way for the future with environmental friendly awareness and better care for optimal health.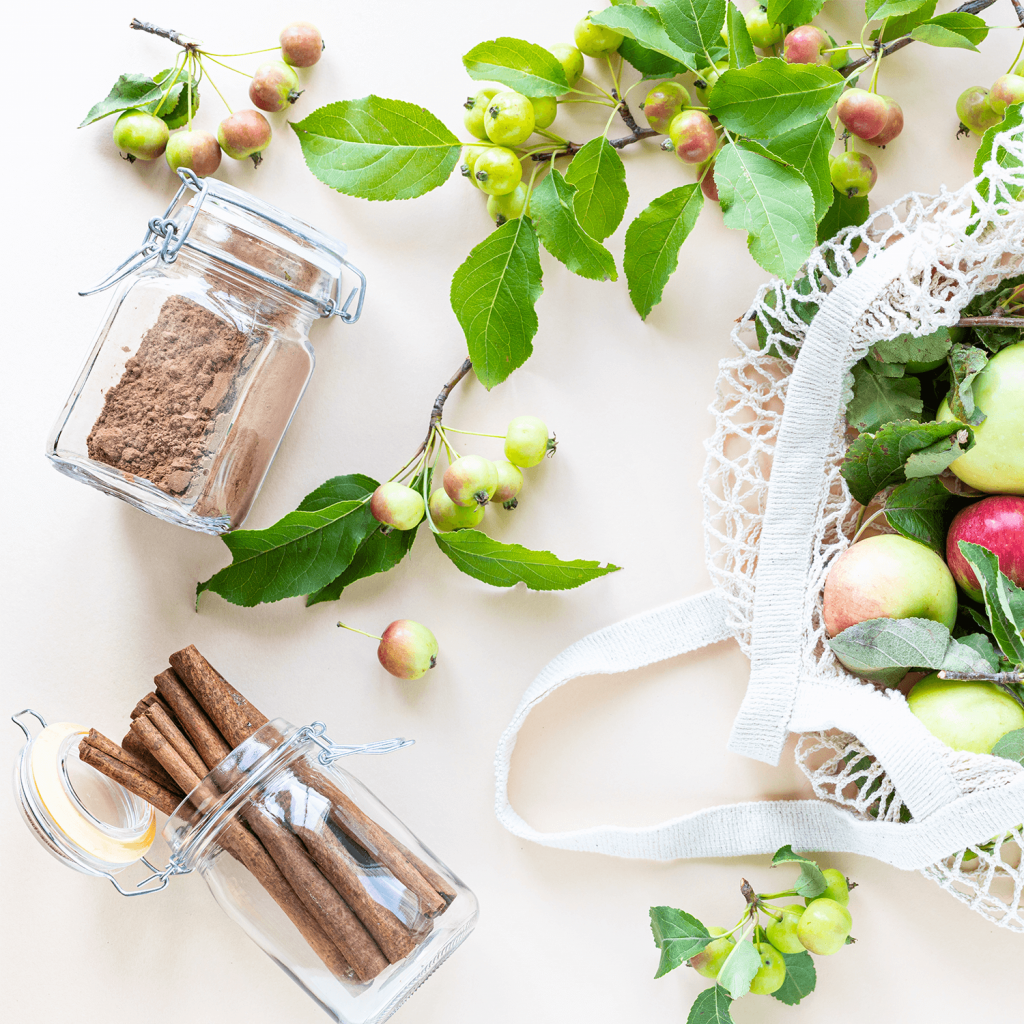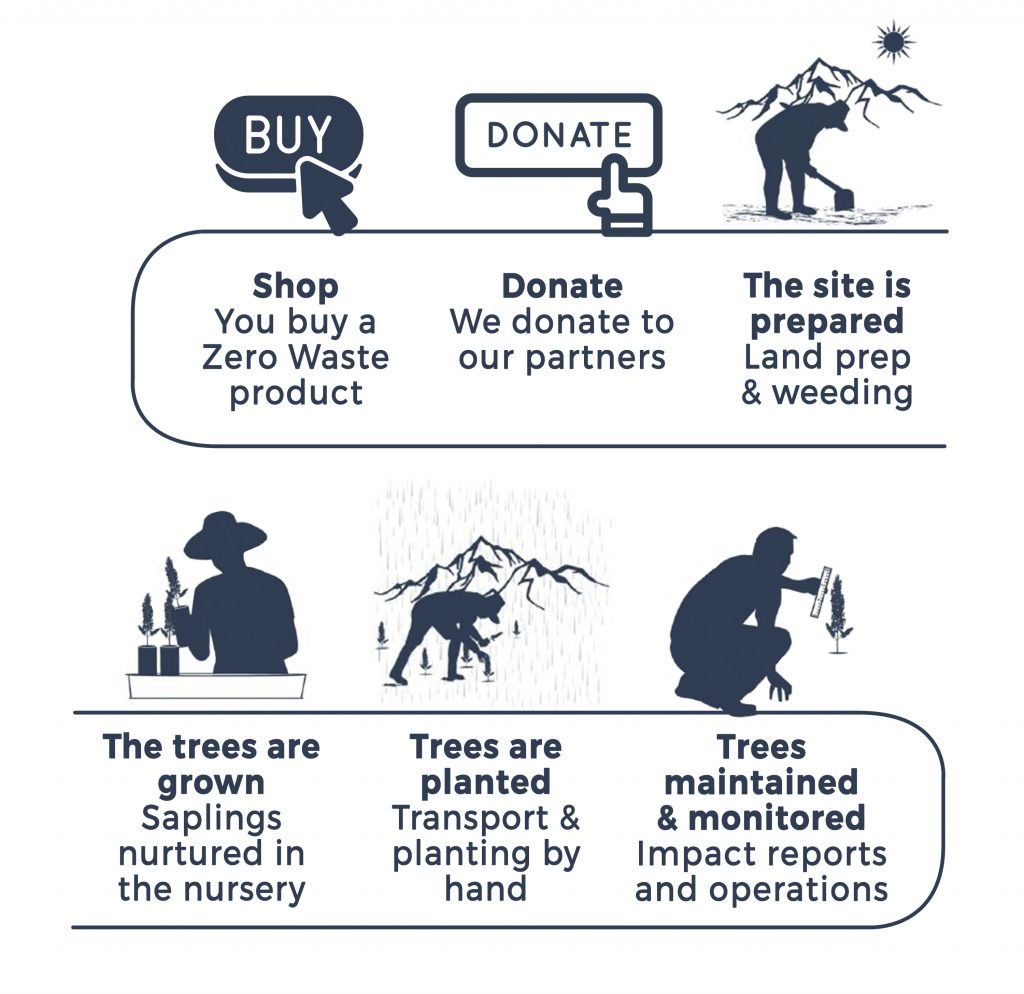 + Please do not ignore the color, size and quantity before purchase. We want our customers to get what they like.
+ If you have any questions, please contact us. We will do our best to solve your problem.
+ If you like our products, please follow our stores and leave us a 5-star review, we are eager to offer special promotions for our subscribers.
+ Visit our social channel to read more Zero Waste Initiative tips : Google Business, Facebook, Instagram, Pinterest, Twitter.