Save Mother Earth Beach Towel – Zero Waste Initiative Beach Towel
Zero Waste Initiative designed the Save Mother Earth Beach Towel to express the meaningful messages for everyone who is ignoring the call from the environment, the Earth and nature. We believe that each of us has the positive awareness of environmental protection and wants to live a zero waste lifestyle, just because we haven't not known all the horrible damages that we haven't been causing to the surroundings. That's why we need to change our mind and do something before it's too late.
One Towel. Great inspiration. All for the planet.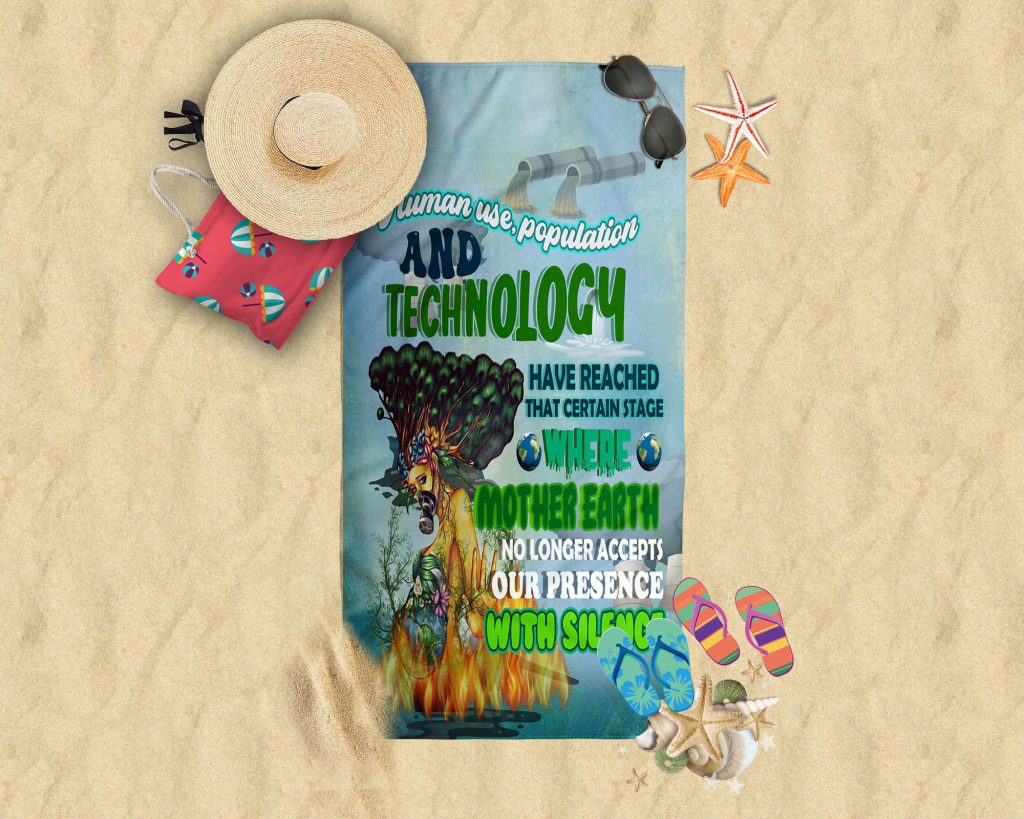 Save Mother Earth Beach Towel – Meaningful Message
Human use, population, and technology have reached that certain stage where mother Earth no longer accepts our presence with silence.
These days we cannot afford too much contentment about the environment. everything has its limit. Destruction of nature and natural resources results from ignorance, greed, and lack of respect for the earth's living things
If we think of the planet as our house or' as "our mother – Mother Earth – we automatically feel concern for our environment.
Nowadays there are several technological advancements focused in an effort to return Mother Nature to its original virtue. We need to take action for a green revolution and help implement and create productive harmony between the environment, economy, and society at large. Improving lifestyles via sustainable practices is one of the ways to shake us up to be fairer to nature and to ourselves.
We have the capability and the responsibility. We must act before it is too late.
Save Mother Earth Beach Towel – Good Quality
Sun's out, fun's out! Luxuriously soft and absorbent, the personalized beach towel is a stylish essential for every beach, pool, and backyard barbecue. Lightweight towels quickly absorb moisture. Give your body a delicate touch with our extra soft towels and for a good price, give your bathroom an elegant and sophisticated look. As a result, our beach towel not only has good quality but also helps to spread a meaningful environmental message. Wonderful!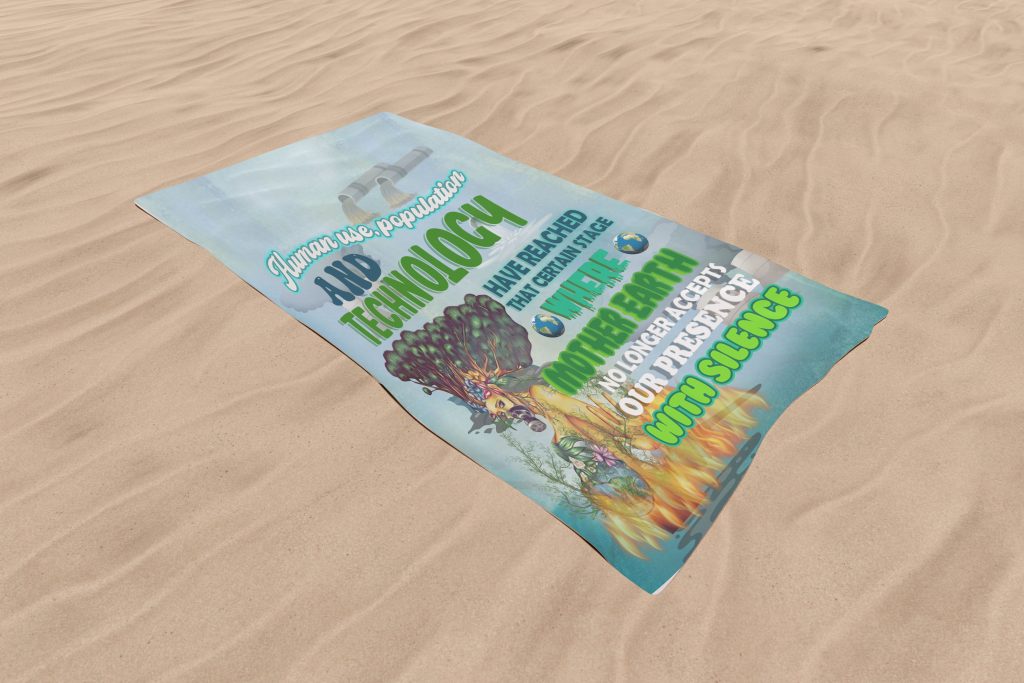 Save Mother Earth Beach Towel – Features
Made from velour cotton/poly blend (front is polyester, back is cotton).

Customize with your photos, fonts, or patterns.

One side imprint.

Machine wash and dry.

Beach Towel Size : 37.50 inch x 62.00 inch.
Save Mother Earth Beach Towel – Shipping Time
US: Delivered within ~4–8 business days

Rest of World: Delivered within ~7–15 business days
Please do not ignore the color, size and quantity before purchase. We want our customers to get what they like.
If you have any questions, please contact us. We will do our best to solve your problem.
If you like our products, please follow our stores and leave us a 5-star review, we are eager to offer special promotions for our subscribers.
Visit our social channel to read more ZeroWasteInitiative tips : Google Business, Facebook, Instagram, Pinterest.