How many times have you eaten out at a restaurant and been handed a plastic-wrapped packet of plastic utensils? Or you brought your lunch to work but left your handy dandy metal utensils at home, so you're forced use the plastic cutlery from your office's drawers?
Cutlery is a collective term used to describe the tools used for the preparation and handling of foods or drinks. They form part of the general term 'utensils'. Cutleries are commonly made of plastic, aluminum, or steel. But the concern is how plastic cutleries are easily disposable, which has led to vast environmental pollution by plastic cutlery.
Plastic cutlery is everywhere, and most of it can be used only once. Billions of forks, knives, and spoons are thrown away each year. But like other plastic items—such as bags and bottles—cutlery can take centuries to break down naturally, giving the plastic waste ample time to work its way into the environment.
Bad Effects Of Plastic Cutlery
1. Endangers wildlife
Plastic cutlery is used almost everywhere and anywhere, be it at the office or in outdoor meetings. Outdoor activities such as camping or visiting national parks for recreational purposes mean that food has to be homemade and packaged to avoid excessive costs for the trip which causes endanger to wildlife.
Plastic forks, knives, and spoons are ranked among the most harmful types of marine debris to ocean animals, and a recent leading international environmental study shows that they may be a lot more prevalent than previously suspected.5 It's estimated that plastic utensils might require 1,000 years to degrade.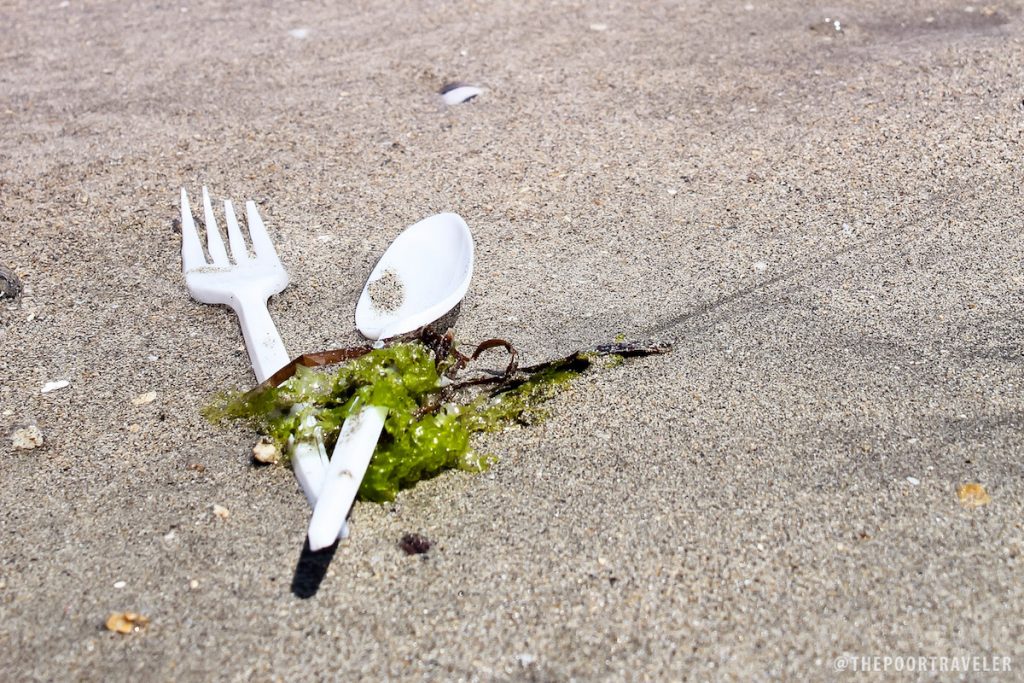 In the process, tiny plastic pieces break off and end up in the soil, oceans, and stomachs of wildlife and marine life. Birds, turtles, and other marine life mistake plastic pieces for food. In recent years, a dead whale that washed ashore was found to have 13 pounds of plastic waste in its stomach.
2. "Plastic menace"
Plastic is slowly covering the surface of the earth. Plastics are being deposited almost everywhere on land creating a global "plastic menace." Even farming lands are riddled with plastics that were discarded 300 years ago. Waterways are also covered by plastics. Cases have been reported and pictures are taken where plastics float on water over a vast area to an extent that one cannot even know whether there is water or land below those plastics.
3. High carbon footprint
Plastic cutlery has a lot of impacts even before it gets to the market. This is because there is a lot of energy and carbon that are emitted during their production leading to the addition of heat and carbon to the atmosphere. This carbon, in the form of carbon dioxide, combines with other greenhouse gases such as methane and ends up causing devastating climatic changes.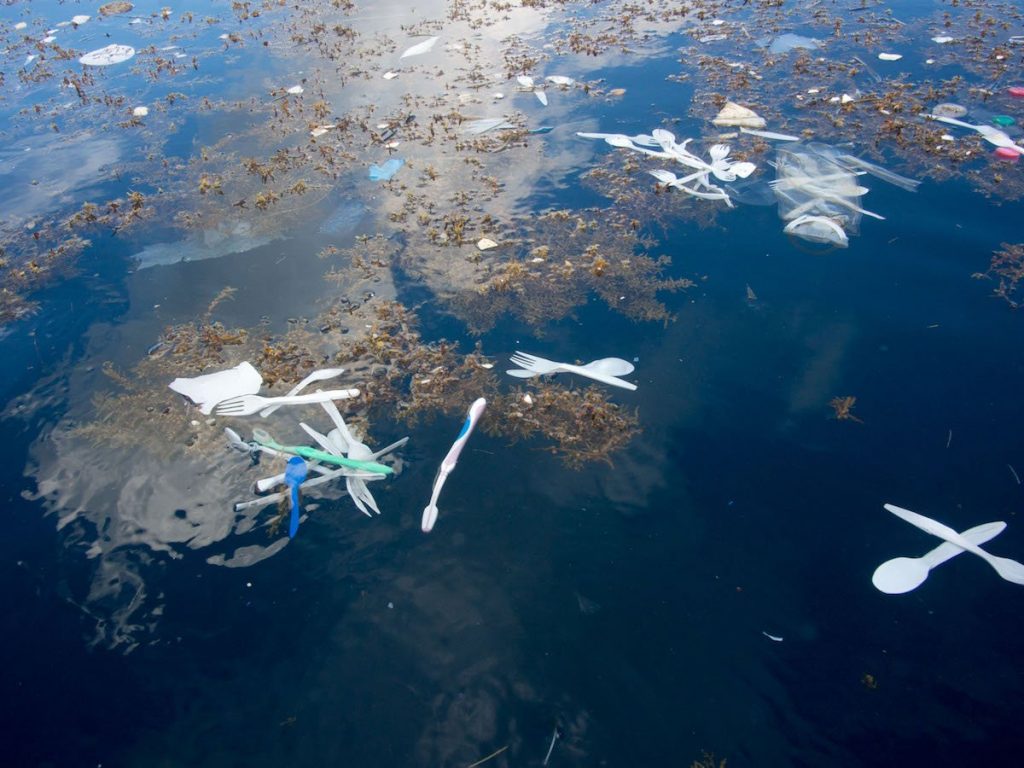 Most of the chemicals released during the production of plastics such as vinyl chloride and benzene are carcinogenic and neurotoxic. The use of plastic cutlery also leads to massive disposal of plastics leading to the filling of landfills. Without clear directives on how to discard plastic cutlery after use, they can be found spread all over the streets thus dirtying the environment.
4. Pollution of waterways
Fast joints offer fast foods in plastics which are easy to dispose of. Plastic food dishes, straws, forks, and spoons are packaged together with this food to enable the consumer to eat then later dispose of the unwanted. More than half of the plastic used is thrown away without being considered for recycling or being put to other uses.
5. Harmful to the health of humans
Most plastic utensils are made of polystyrene, which can release toxic chemicals when heated. In addition, when plastic utensils degrade, they break into microplastics and end up in our food and water. Microplastics have been detected in marine water, wastewater, fresh water, food, air, and drinking water, both bottled and tap water.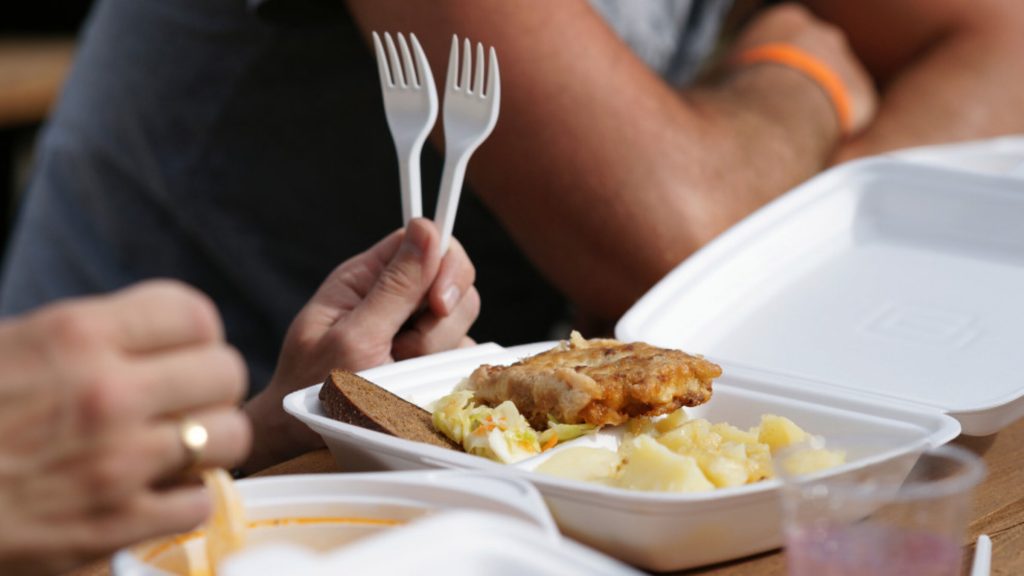 Researchers estimate more than 50% of the world population might have microplastics in their fecal stools. And there's preliminary evidence that mothers may be able to pass microplastics through the placenta to a developing fetus. Plastic products were never designed to end up in our oceans and soil. Because research into microplastics is so new, there is not yet enough data on how they are affecting human health.
Affordable Alternatives to Plastic Cutlery
1. Reduce, Reuse, Recycle
A culture of proper disposal of the plastic cutlery after use must be promoted to ensure they are collected and sent for recycling by recycling industries. Recycling can also be done at home. By cleaning the plastic containers or food boxes and cups that have been used; they are reused over and over to store other food materials.
2. Use reusable metal cutlery
This is the easiest way to cope with the use of plastic cutlery especially for households and even for restaurants. By using metallic cutlery, only regular washing of utensils is needed. This means that there is no disposal and this cutlery can last longer while still serving its purpose.
This Zero Waste Cutlery Chopsticks Set is made of food-grade & eco-friendly high quality stainless steel grade SS304 and the storage box material is recycled tin; PVC-free; lead-free; chloride-free; BPA-free; no organic or chemical odor which are environmentally healthy, safe and zero waste product. Therefore, you can reuse this item hundreds of times, making it the perfect solution for reducing the waste of plastic bags. Upgrade to our Zero Waste Cutlery Chopsticks Set!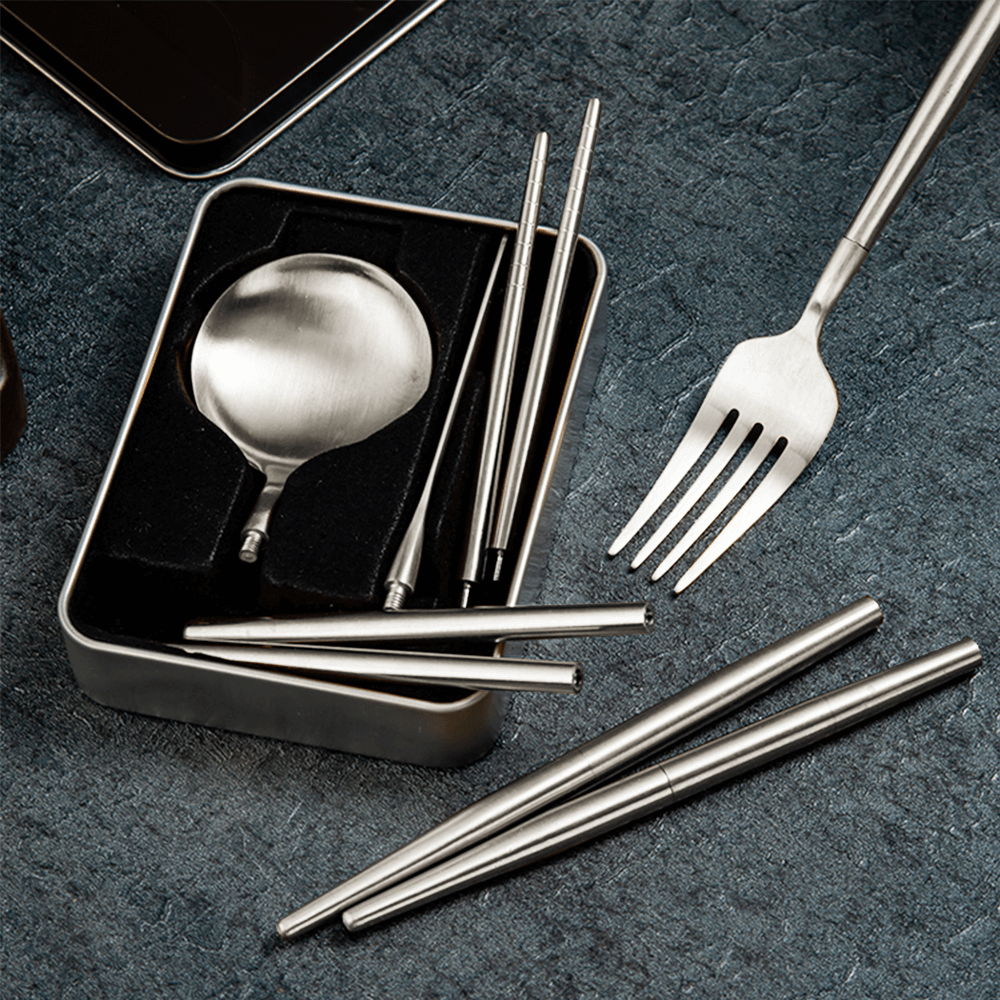 3. Use of edible cutlery
Bakeys is a company that manufactures edible cutlery such as spoons. With its motto 'the future is edible', its sounds appealing and visionary. It makes its cutleries from millet, rice, or wheat. Once it has served its purpose, it can either be eaten or fed to animals. Besides, there is no health implication caused by this kind of cutlery and with more advances, it promises to reduce both plastic waste and plastic pollution.
4. Use Bamboo Cutlery
Instead of plastic cutlery, Host fun and sustainable backyard parties or BBQ with our Zero Waste Bamboo-Coconut Set. Each package comes with a toothbrush, a serrated blade knife, a sharp fork, a round spoon, a pair of handcrafted chopsticks, two sizes of bamboo straws, a straw cleaning brush, a travel container and two coconut bowls.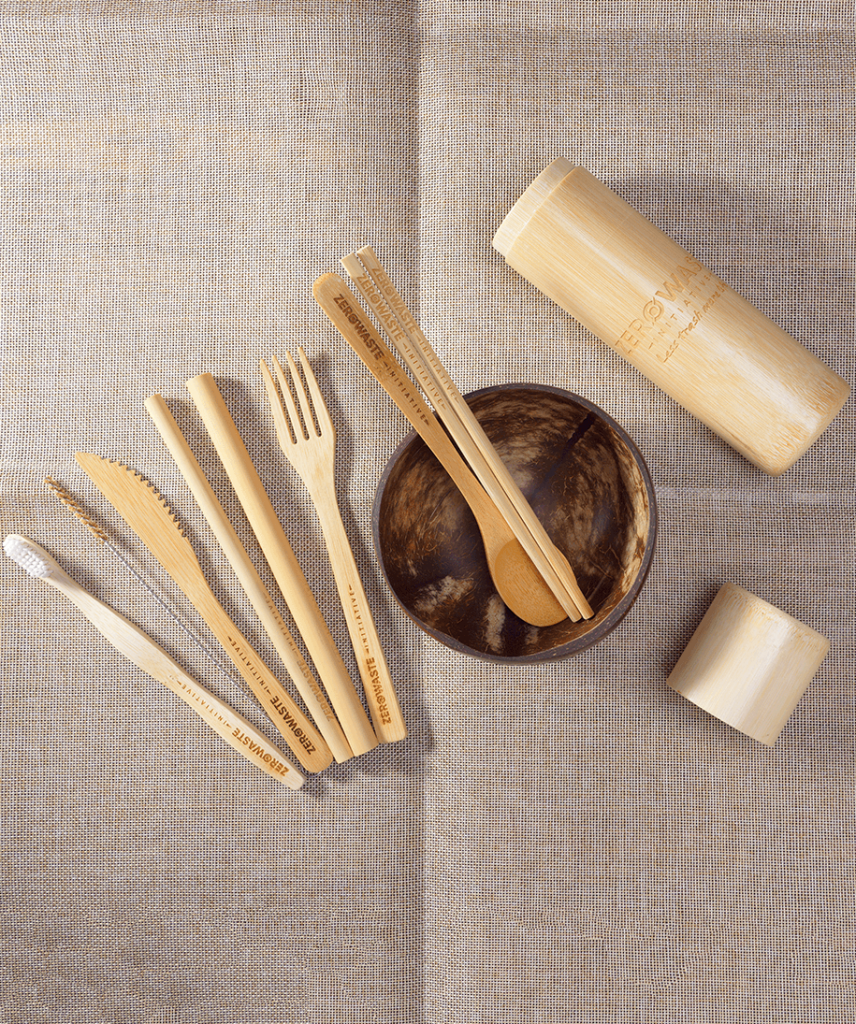 This set is made with 100% strong fiber bamboo. Bamboo is a fast-growing, all-natural grass that is just as durable as wood. It's guaranteed to last you years of use without staining or warping. It has been carefully crafted to feel great in your hands and provide a gentle feeling in your mouth without any cracking or warping. Due to lightweight and sturdy,  Zero Waste Bamboo-Coconut Set makes picnics, parties, and eating out so easy and convenient. It comes with a nice organic container for hassle-free storage and carries a travel pouch.