Whether you're planning a cozy dinner, a breezy picnic, or even a large-scale community event, there are creative and resourceful things we can all use to avoid single-use plastics. Zero waste doesn't mean zero fun—in fact, it's a chance to exercise your creativity!
The average person generates about 4.3 pounds of waste per day. Municipal solid waste landfills are a top source of human-related methane emissions in the United States. Events like these can generate a tremendous amount of waste, but with a little forethought, can be meaningful, fun and sustainable. Here are top picks for hosting a fabulous zero-waste summer party without sacrificing style.
1. Pre-event planning
Preparation is key to a successful, sustainable cookout. To create an eco-friendly environment for your eco summer party, you will want to consider stocking up on some reusable party essentials. Here are a few things that you'll need to have around in order to facilitate the no-waste lifestyle.
2. Skip the paper invitations
Creating a Facebook event or sending a simple email is perfect for inviting guests to your party without generating waste from paper invitations.
3. Food and Drink
While shopping for foods, don't forget to bring your reusable mesh or cloth bags, jars, and other containers. Buying in bulk is always a cornerstone to any zero waste tips list. Now that it's summer, you can easily buy what's in season at the farmer's market. This food will taste better and you'll be supporting local farmers in the process.
Avoid single-use condiment packets by setting out bulk containers. Avoid candy bars and other individually wrapped food items. Make your own hummus and guacamole instead of getting those small plastic containers. Shopping at more sustainable, local markets will help you get to your goal of a summer party.
You can cut back on the waste by offering bulk drink options in large glass dispensers. Water, lemonade, and sun tea (you can compost those tea bags) all work well for this serving style. This drink technique also helps cut out all of the single use water and soda bottles. You can look into local breweries and wineries to fill up reusable bottles and growlers for your party as well.
4. Minimize Disposables
Instead of plastic plates and utensils, head to your local thrift store to mix and match reusable dishware and utensils. You may even find some great serving platters while you're at it! The eclectic plates can add a funky touch to your décor.
Make sure you clearly communicate that the summer party is zero waste and list examples of sustainable alternatives. For example, in lieu of plastic water bottles, suggest canteens or thermoses! Red plastic cups can be substituted with Z mason jars and reusable straws to class up any cocktail!
For grilling, reusable metal skewers and grilling baskets come in handy. Use real plates, real cutlery, real cups, and real napkins— for your real guests will appreciate it!
5. Napkins
Ditch the wasteful paper napkins and plastic tablecloths for reusable cloth napkins and tablecloths. High quality fabric napkins are easy to throw in the washing machine, and will last years. This will immediately make your summer party style stand out while saving on waste!
If you do use paper napkins, strive for unbleached and with post-consumer recycled content. To further reduce waste, consider renting cloth tablecloths and napkins from a local service.
For larger parties where plastic or melamine dishes for all your guests just isn't feasible, try looking for compostable plates, cutlery, and even straws! Just make sure you have a separate waste bin that's clearly marked for your guests to dispose of their compostable items. And remember, lots of products made from bamboo or wood can be reused multiple times, just hand wash and dry.
6. Zero Waste Menu
Pop over to your local farmers market with your tote bag and fill up on whatever vegetables speak to you. Make a menu that is written down or typed up so you buy exactly what you need and avoid over-purchasing. This will help prevent food waste. I've thrown my share of party and when it comes to food, keep it simple. Serve things that can be easily replenished. I also tried to choose summer-fresh products that were in season in your local. Fruit is the best no-waste dessert.
Opt for food that is not wrapped in plastic packaging, and consider a potluck of homemade items. If you don't want to be stuck with a bunch of leftovers and also don't want to give away all of your reusable food containers, you can ask your guests to bring their own container to take leftovers.
7. Decoration
Nature is the best decor! Who needs wasteful decorations when we live in such a beautiful world? Skip purchasing expensive celebration decorations that could end up harming the natural beauty around us. Plan your gathering for a location that doesn't need any ornamentation, like a park, beach, or riverfront.
If you don't already have a lot of flowers in your garden, pick up some local ones at the farmer's market. To get the most bang for your buck pick up little wildflowers and place them in small mason jars down your table. There are so many ideas online for upcycling thrift store finds and making your summer party decorations with minimal supplies.
8. Clean up
The most important thing to do on the day of your summer party is set up clearly label your trash and recycling bins, and put them next to each other in plain sight. Remind your guests to recycle and don't forget to continue to do so at clean-up! Keep a number of old pasta jars or mason jars on hand for the leftovers.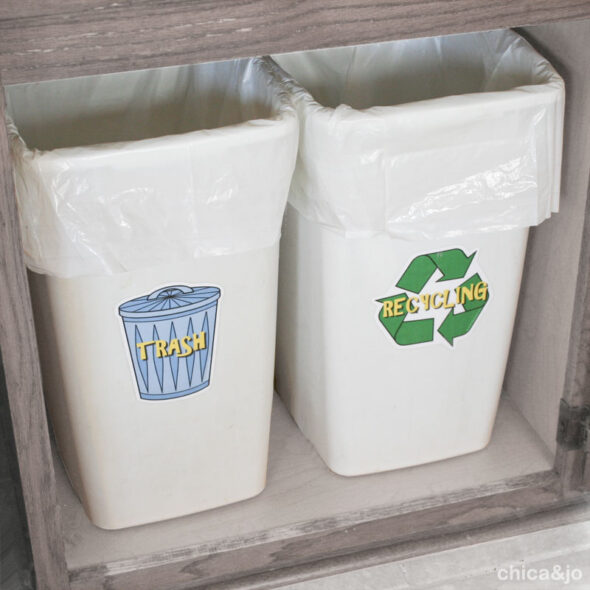 This can make the cleanup process a bit quicker when bringing in the plates and cutlery for cleaning. For any leftovers, keep your Bee's Wrap handy. The reusable alternative to plastic wrap can also be used around kindling to start a fire if your party lingers on into the night.
So there you have it – hosting a zero waste summer party doesn't have to be hard. Enjoy this shindig while it lasts and always keep our planet in mind when entertaining.