REUSABLE ZERO WASTE BAMBOO-COCONUT SET
We created the Zero Waste bamboo-coconut set to be endlessly reusable, keeping single-use plastics from entering our oceans and landfills. 
One product. One choice. All for the planet.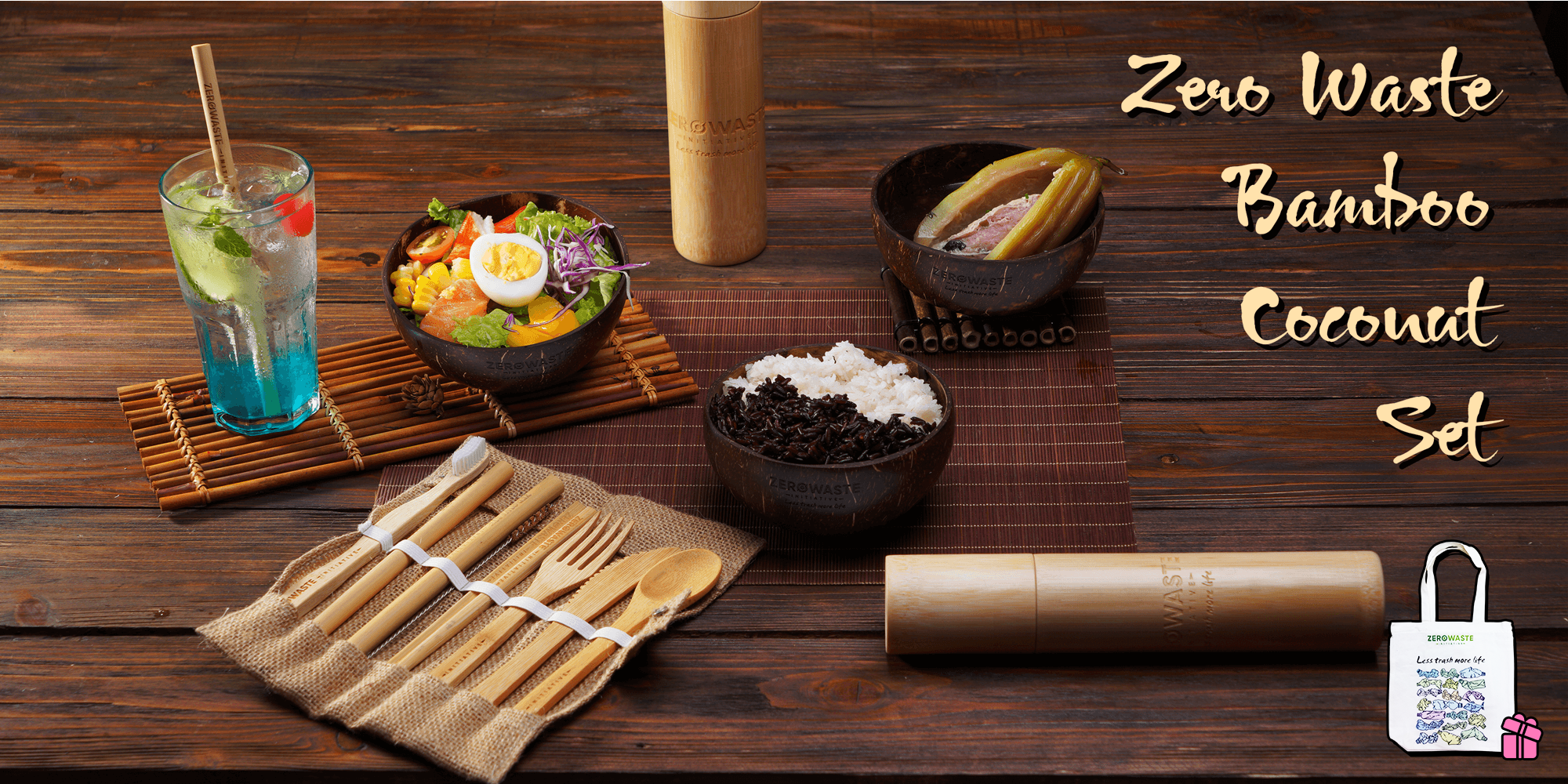 THE MISSION OF ZERO WASTE INITIATIVE
♻️  We believe that each of us can make small changes in our lives that add up to make a big impact. We can use our purchasing power as consumers to influence lawmakers and corporations by shaping market demand towards more planet-friendly products and policies.
♻️  BUY A PRODUCT, PLANT A TREE – a tree planted for every product sold.
♻️  Ordinary purchase, Extraordinary purpose. Over 80,000 acres of forests disappear from the earth every day. A variety of factors contribute to deforestation, and humans are one of them. We believe it's important to leave the earth better than we found it – greener and cleaner.
♻️  We would love for you to join us on our journey to lead a low impact, cleaner and greener lifestyle.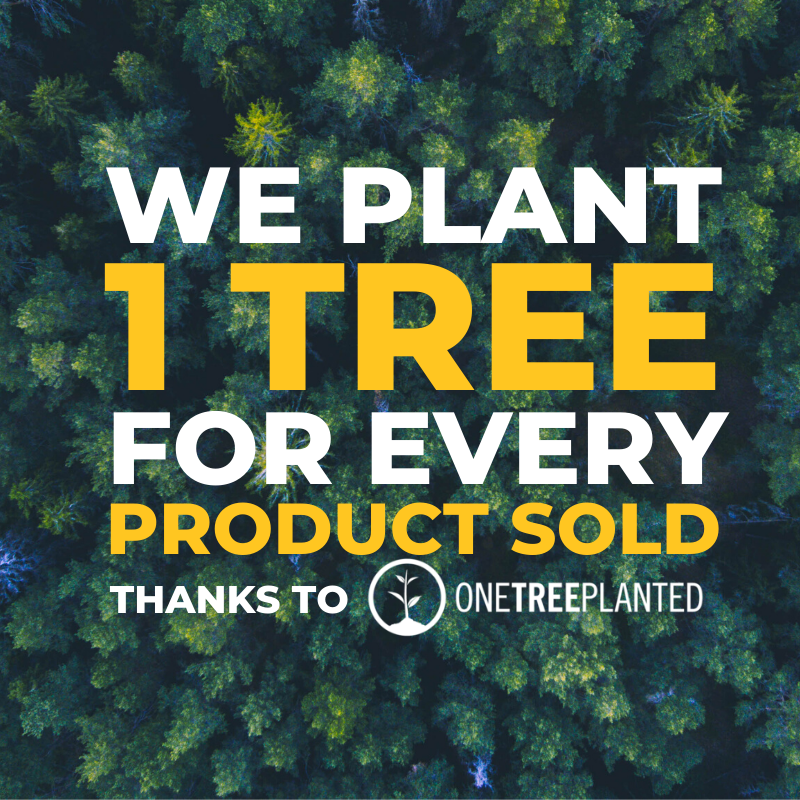 The full set of Zero Waste Bamboo-Coconut Set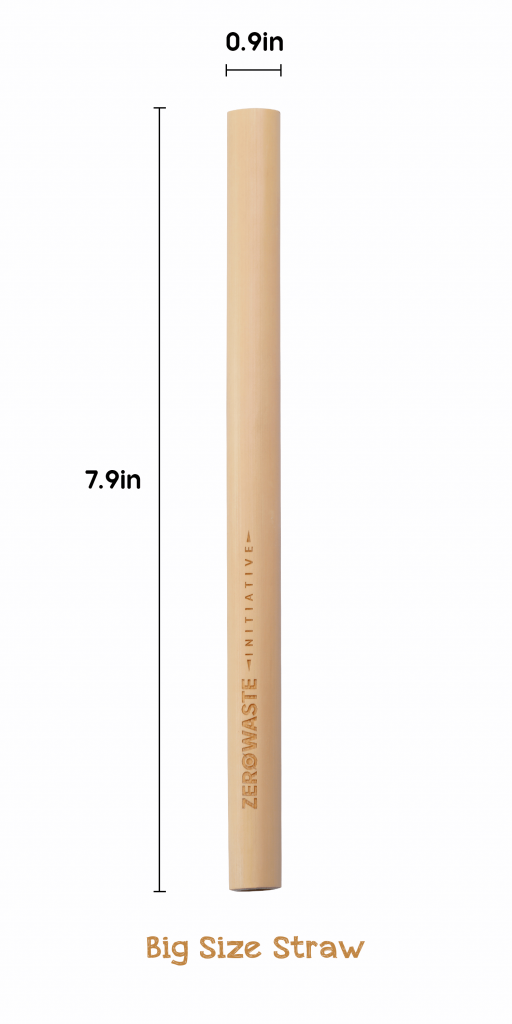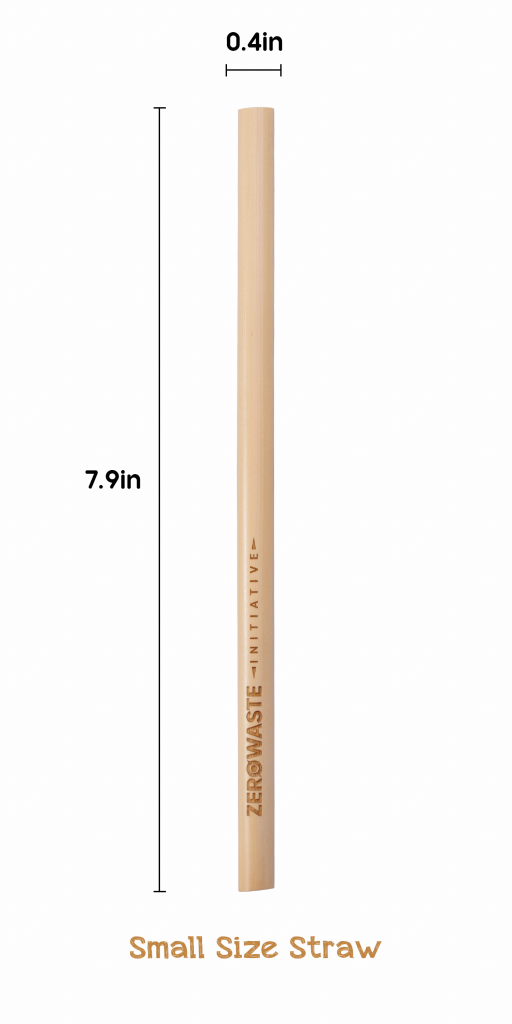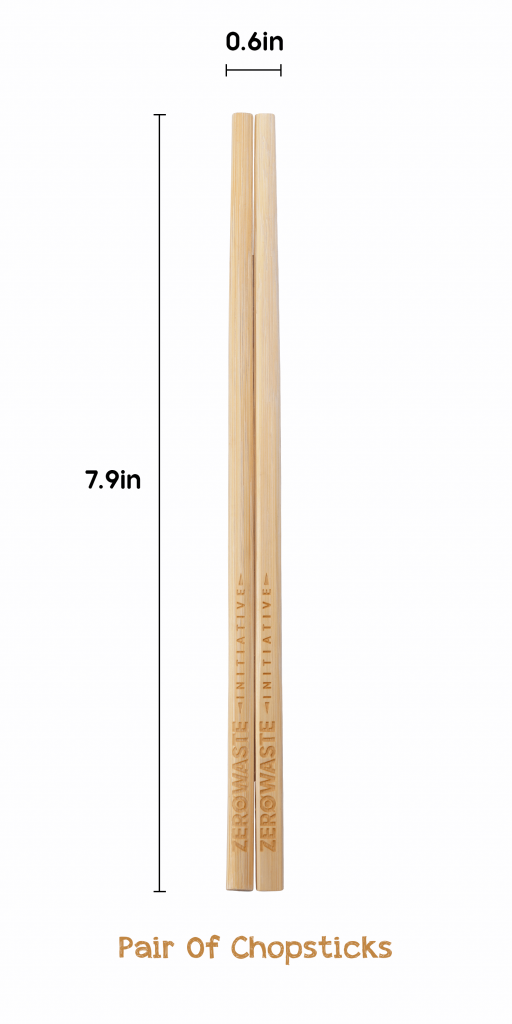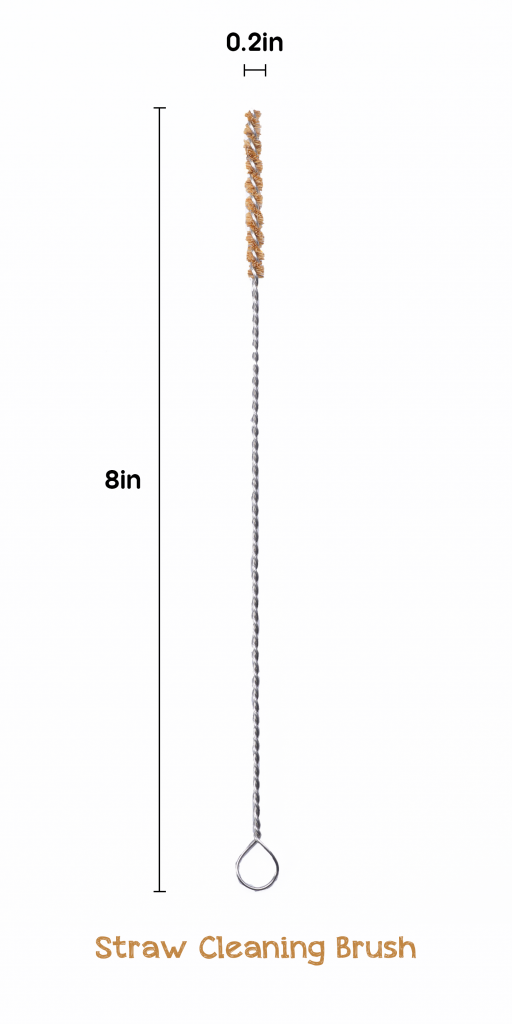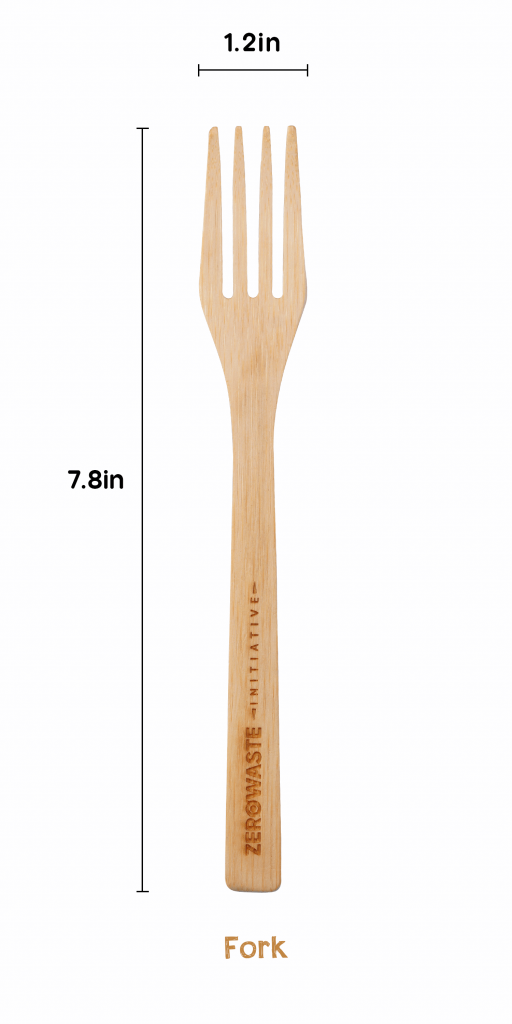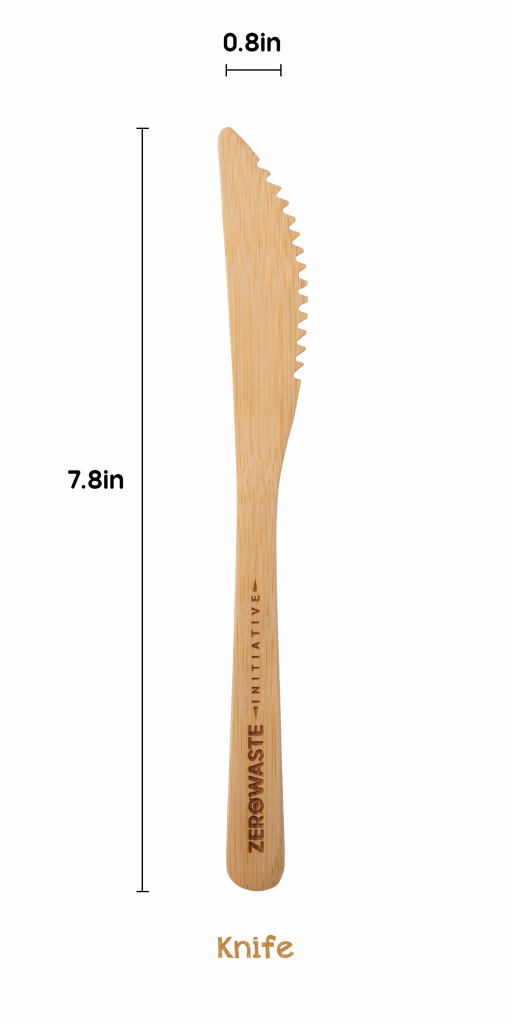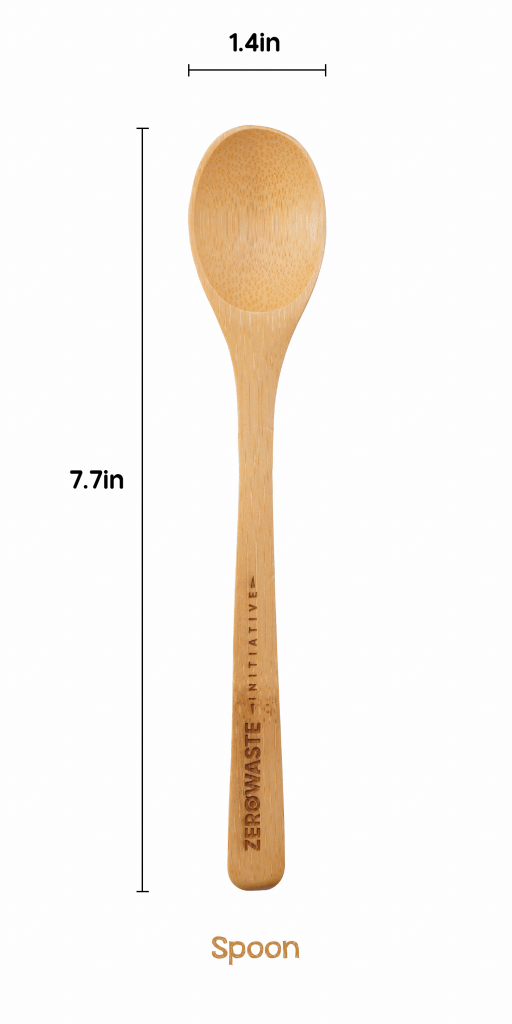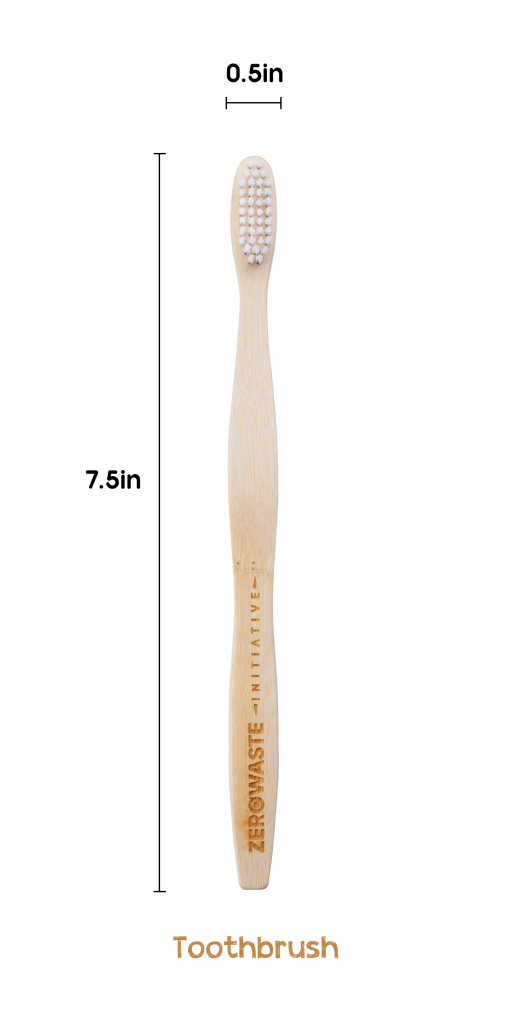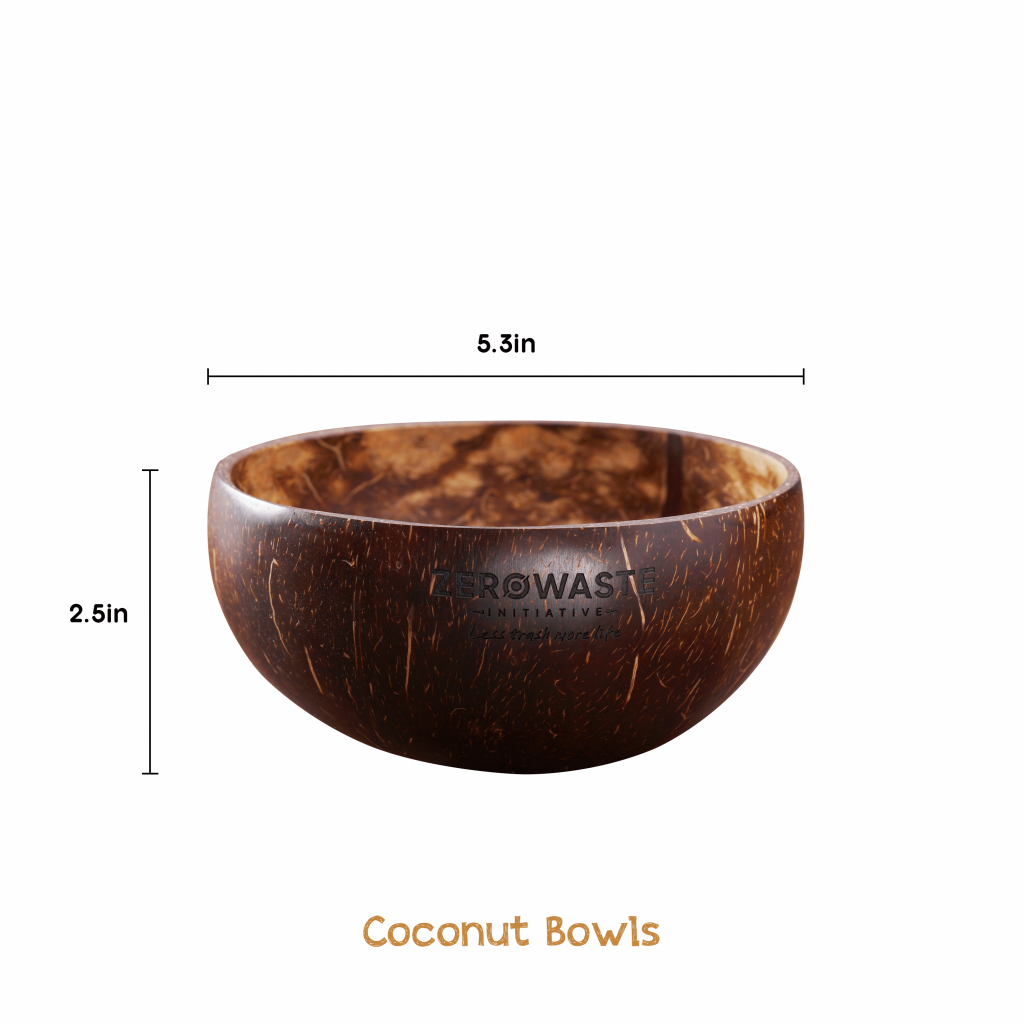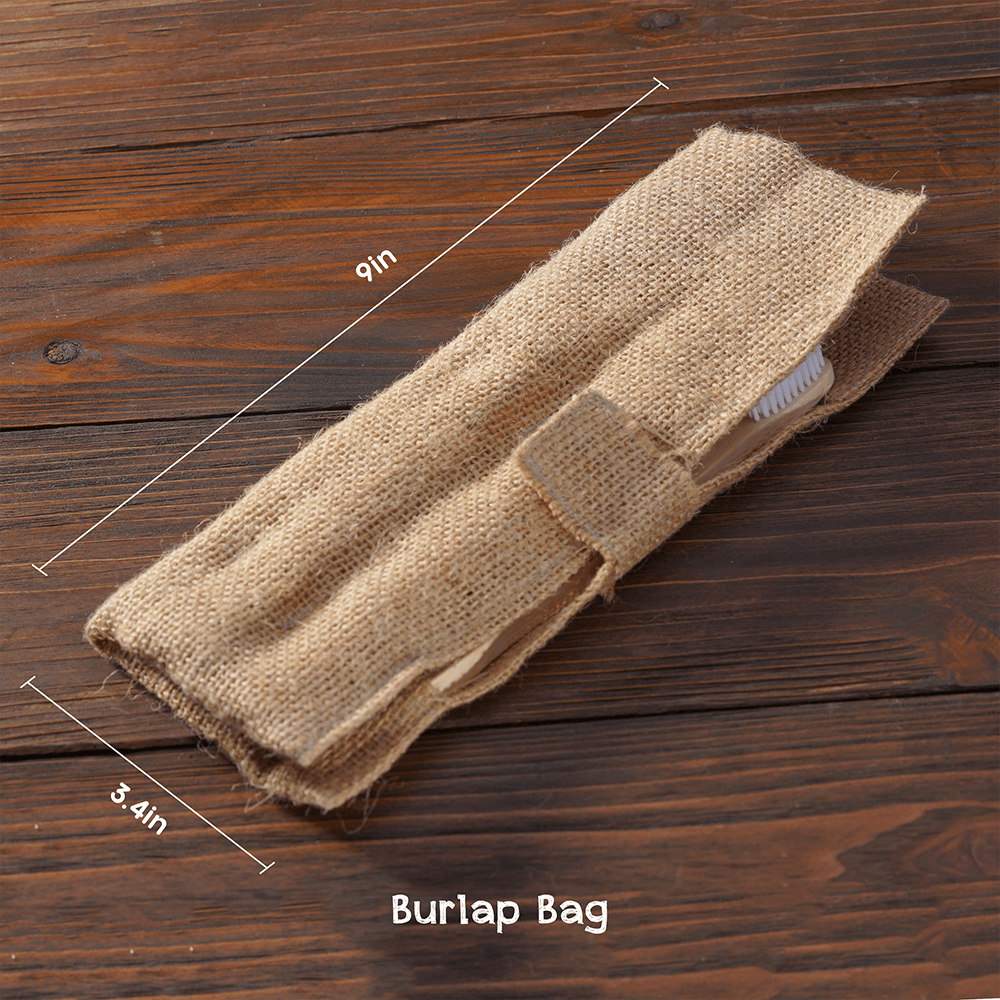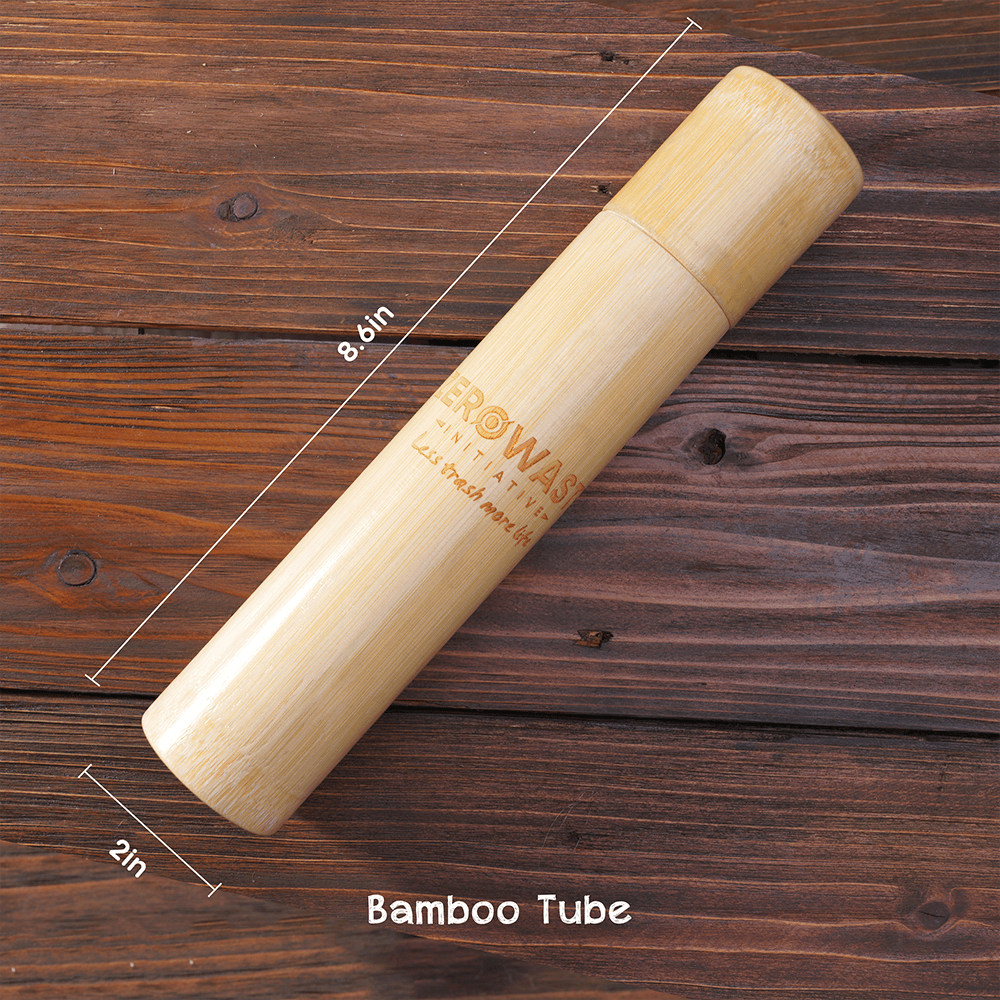 Why choose our Zero Waste Bamboo-Coconut Set?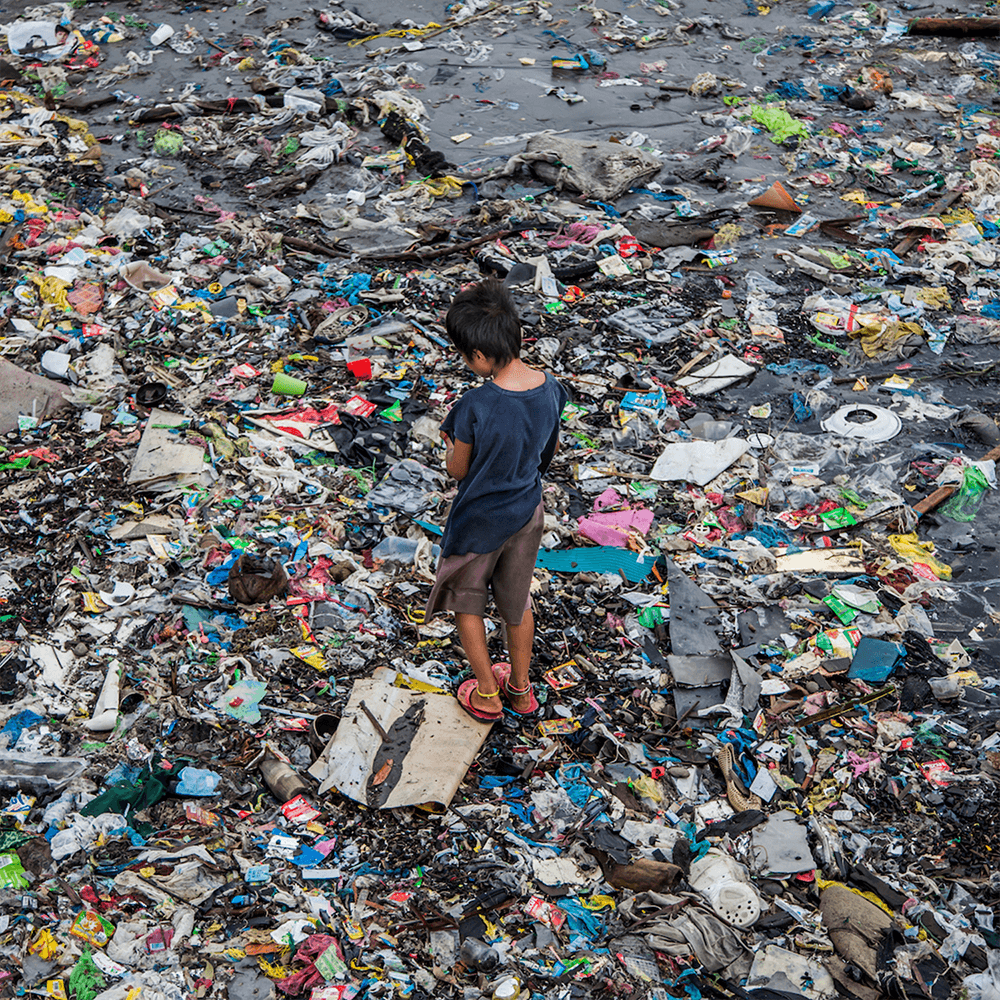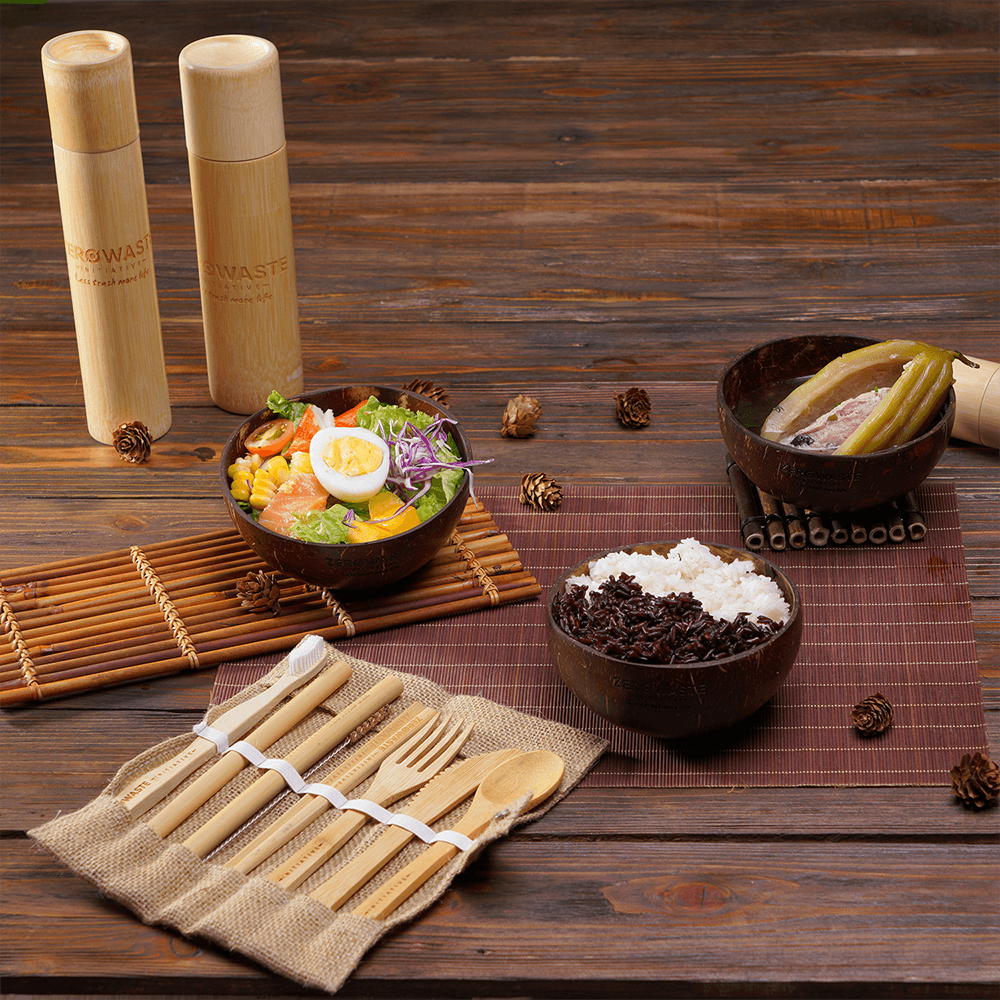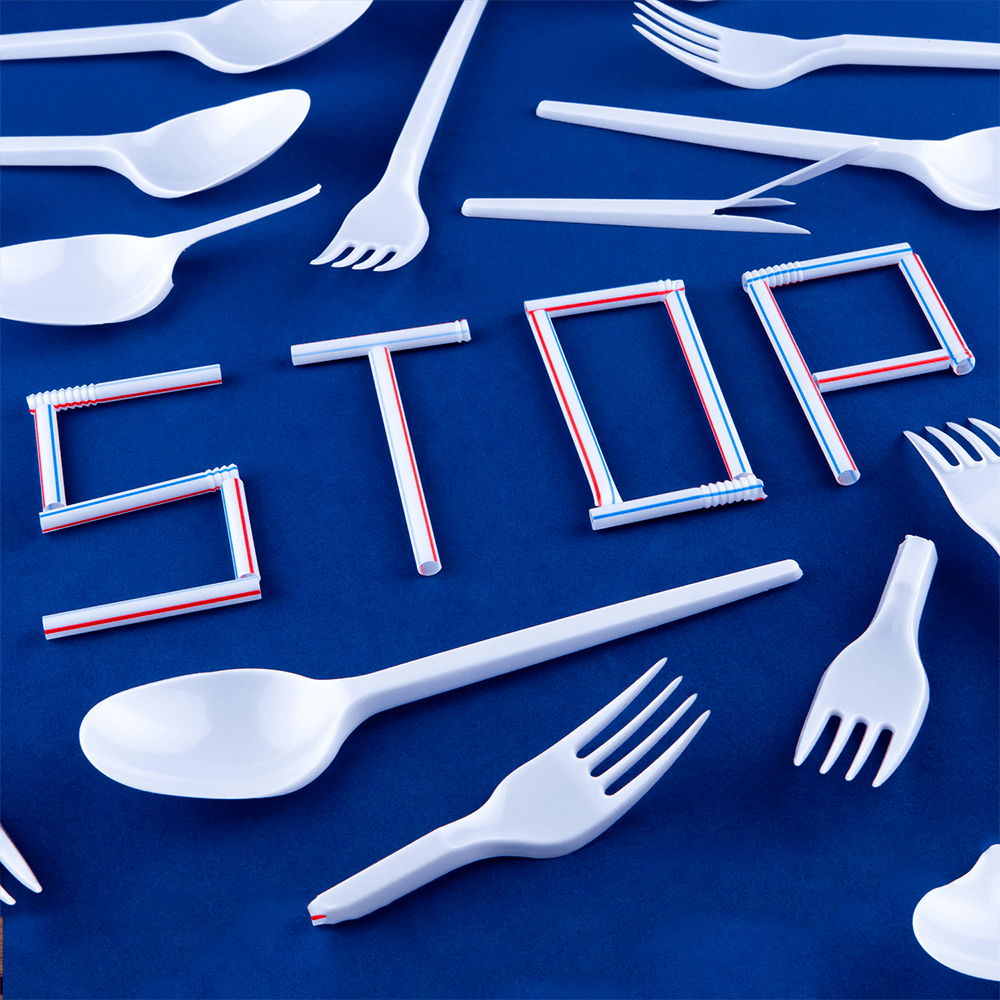 BETTER FOR YOU AND THE PLANET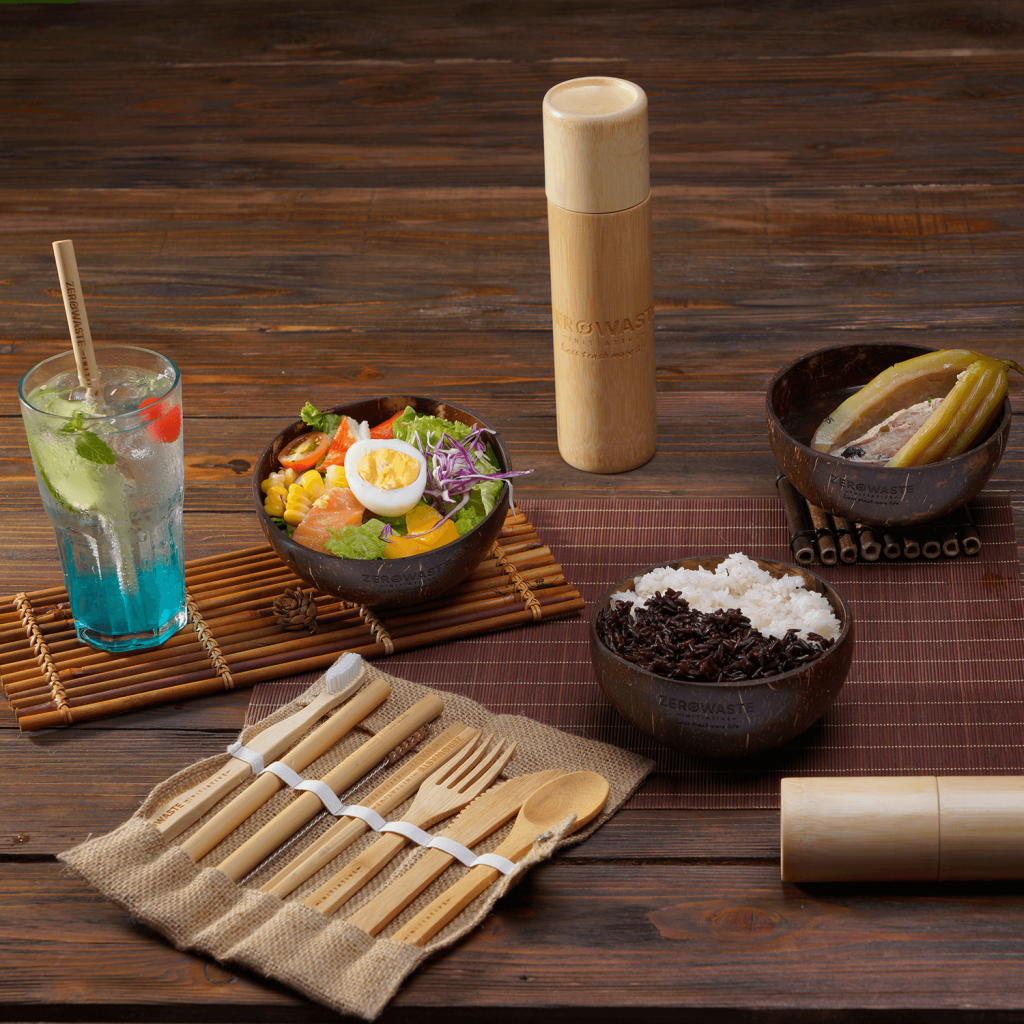 ALL YOU NEED TO EAT WITH FAMILY and FRIENDS
Host fun and sustainable backyard parties or BBQ with our Zero Waste bamboo-coconut set. Each package comes with a toothbrush, a serrated blade knife, a sharp fork, a round spoon, a pair of handcrafted chopsticks, two sizes of bamboo straws, a straw cleaning brush, a travel container and two coconut bowls.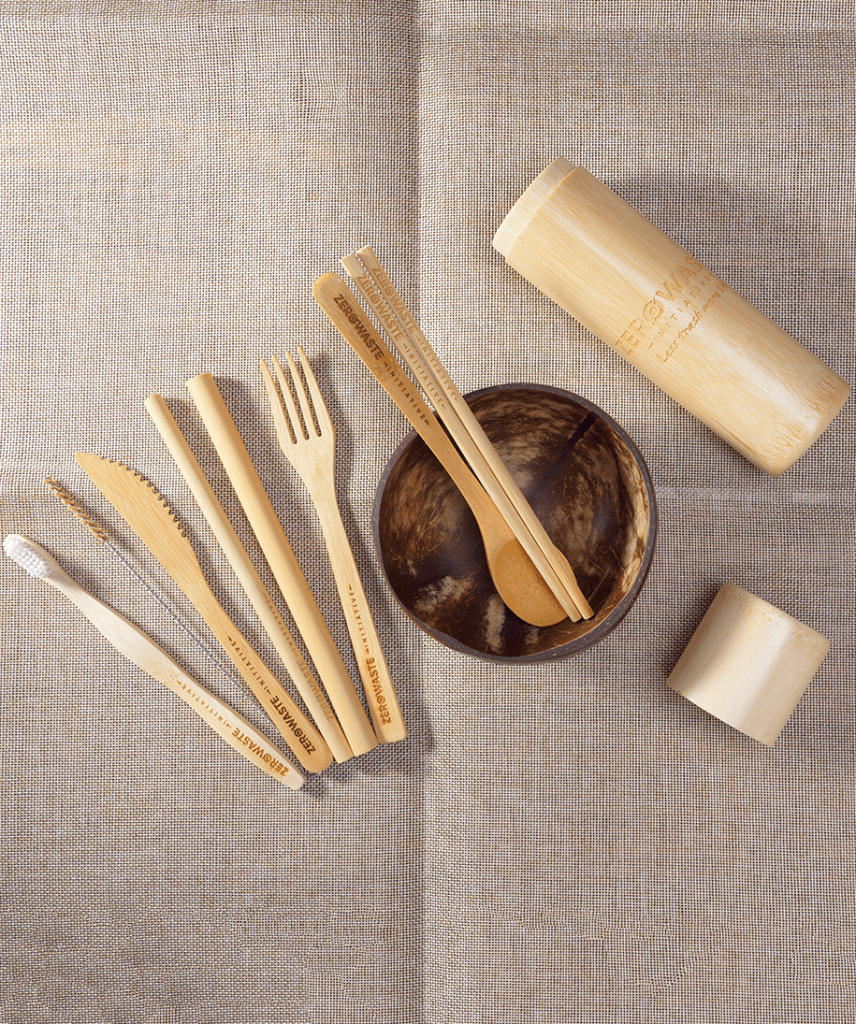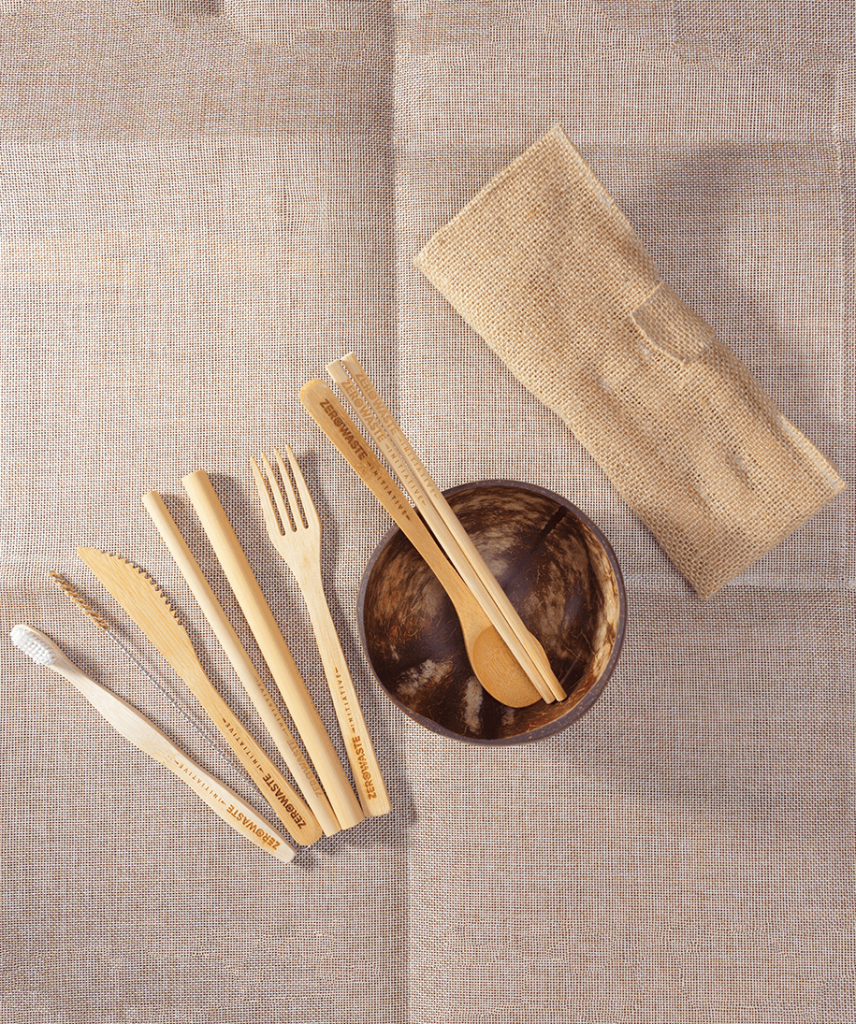 Zero Waste bamboo-coconut set is naturally strong and will last for many uses. After each use, wash them in soapy water and towel dry and they are ready to go again. They are easy to maintain as these wooden bowls are super lightweight and clean easily.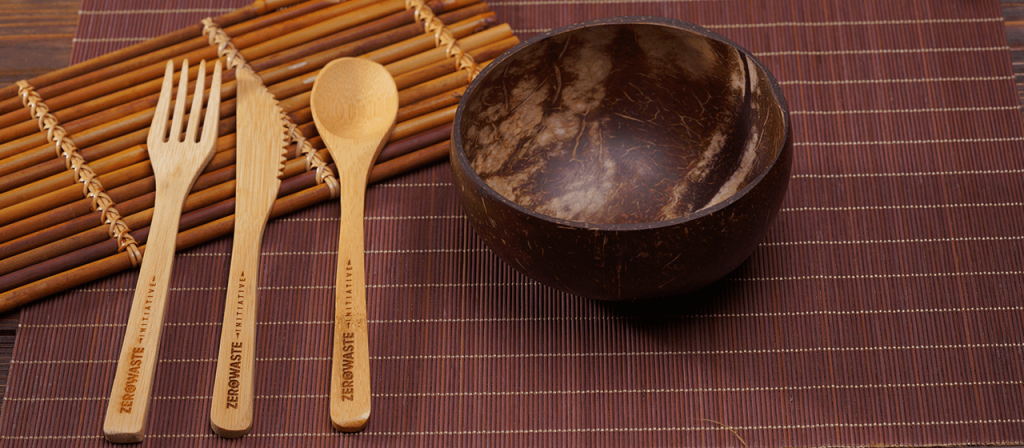 DURABLE STRONG FIBER DESIGN
This Zero Waste bamboo-coconut set is made with 100% strong fiber bamboo. Bamboo is a fast-growing, all-natural grass that is just as durable as wood. It's guaranteed to last you years of use without staining or warping.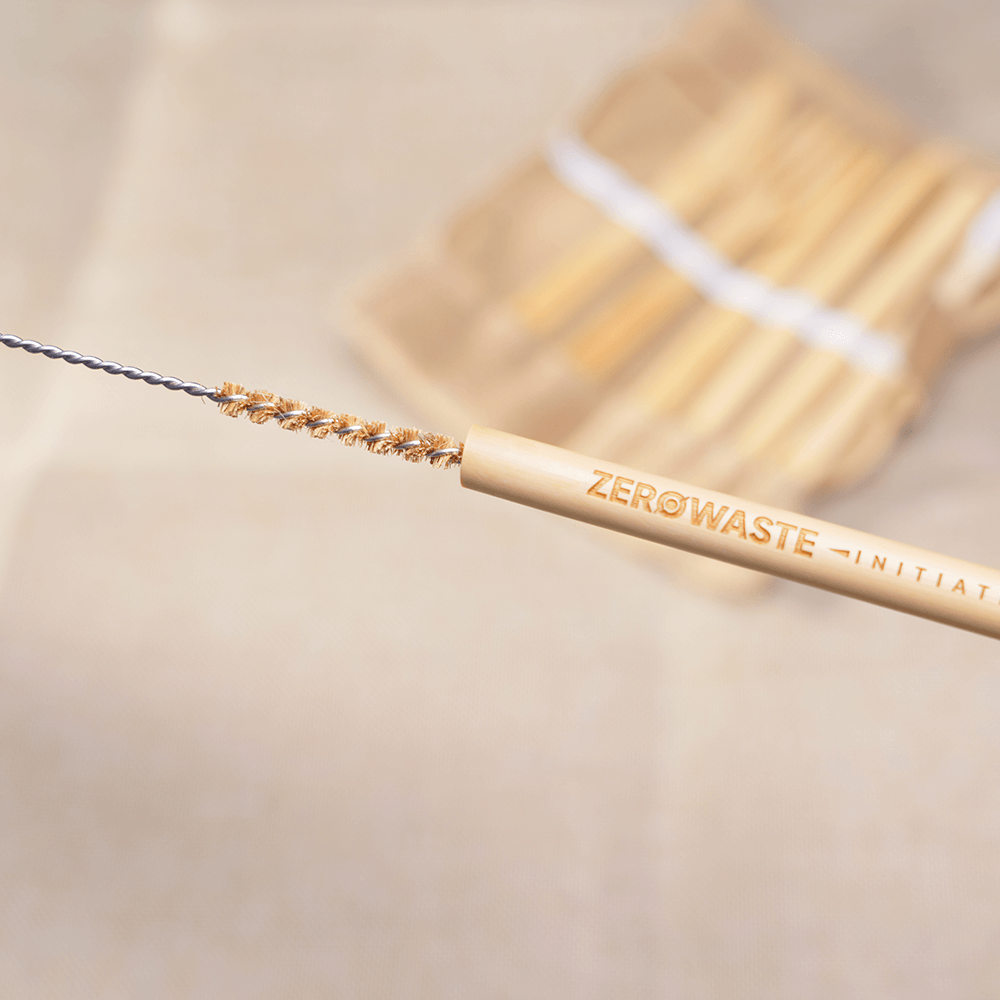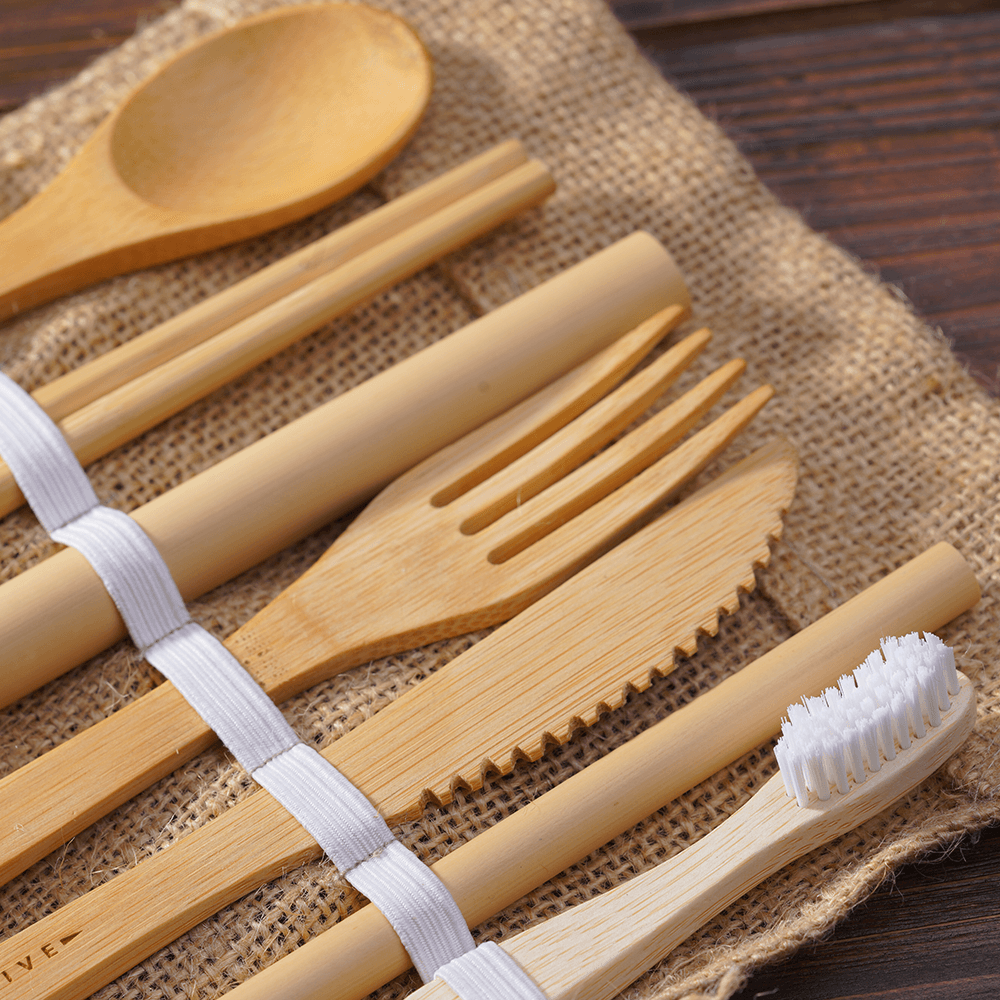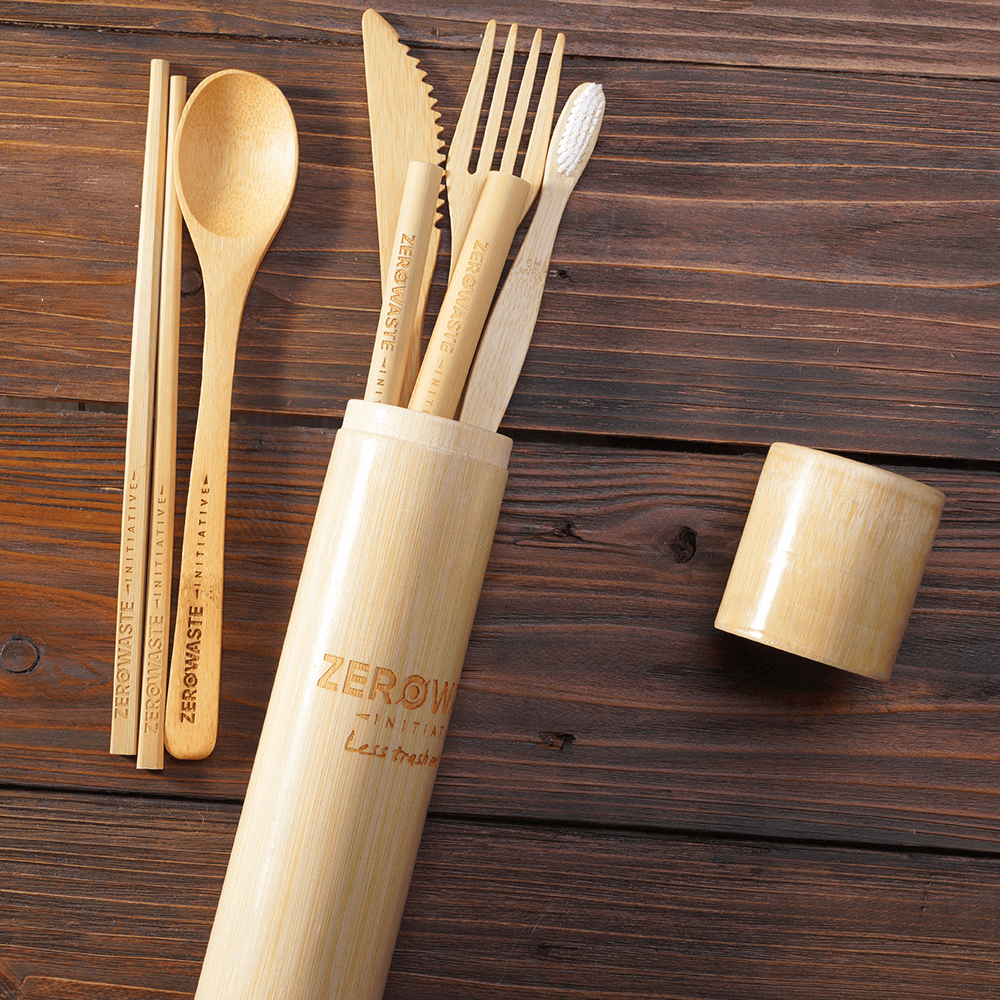 100% HANDMADE, NATURAL AND ORGANIC Bowls
Reclaimed Coconuts from Vietnam, craftsmen cut, clean and polish the coconut shells, turning them into the beautiful bowls you can eat from. The original shape of a real coconut is maintained, creating a fun, interesting bowl totally from nature. Coconut oil is applied to the bowls, resulting in a smooth and shiny finish. Zero Waste bamboo-coconut set is completely natural and organic.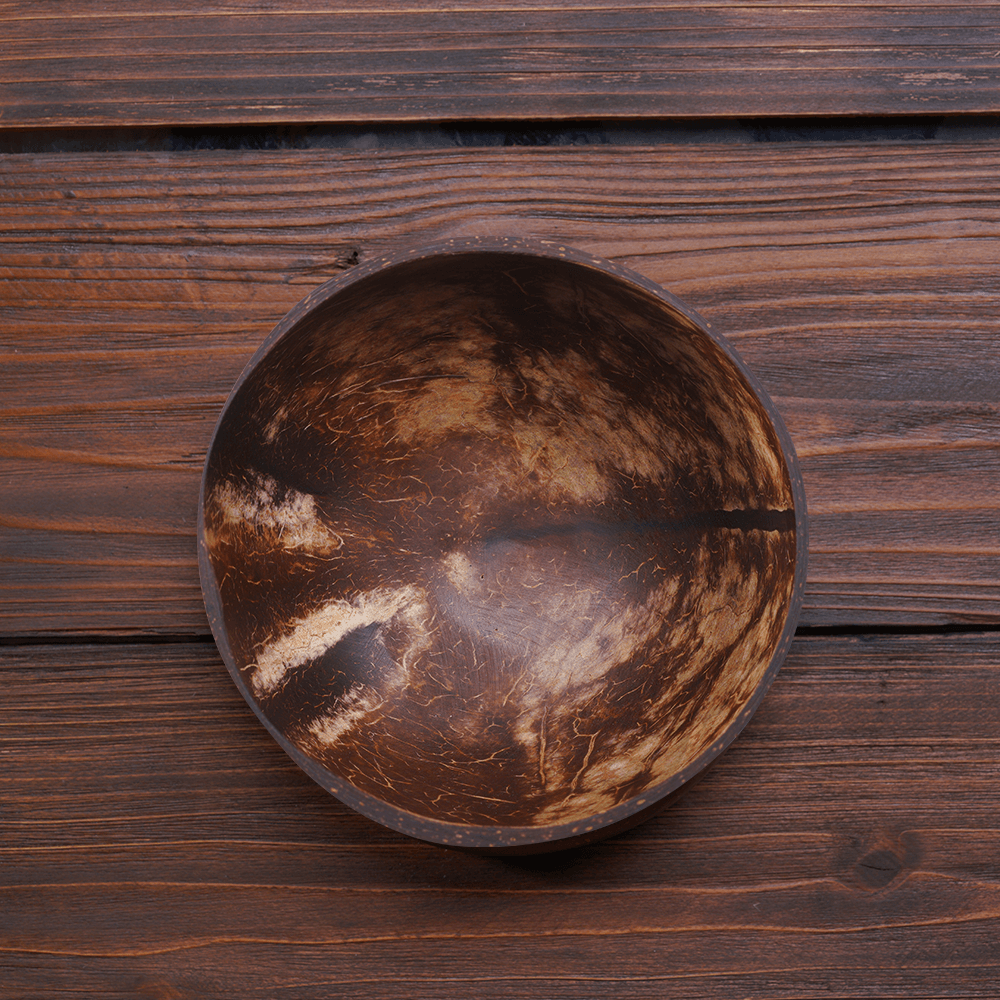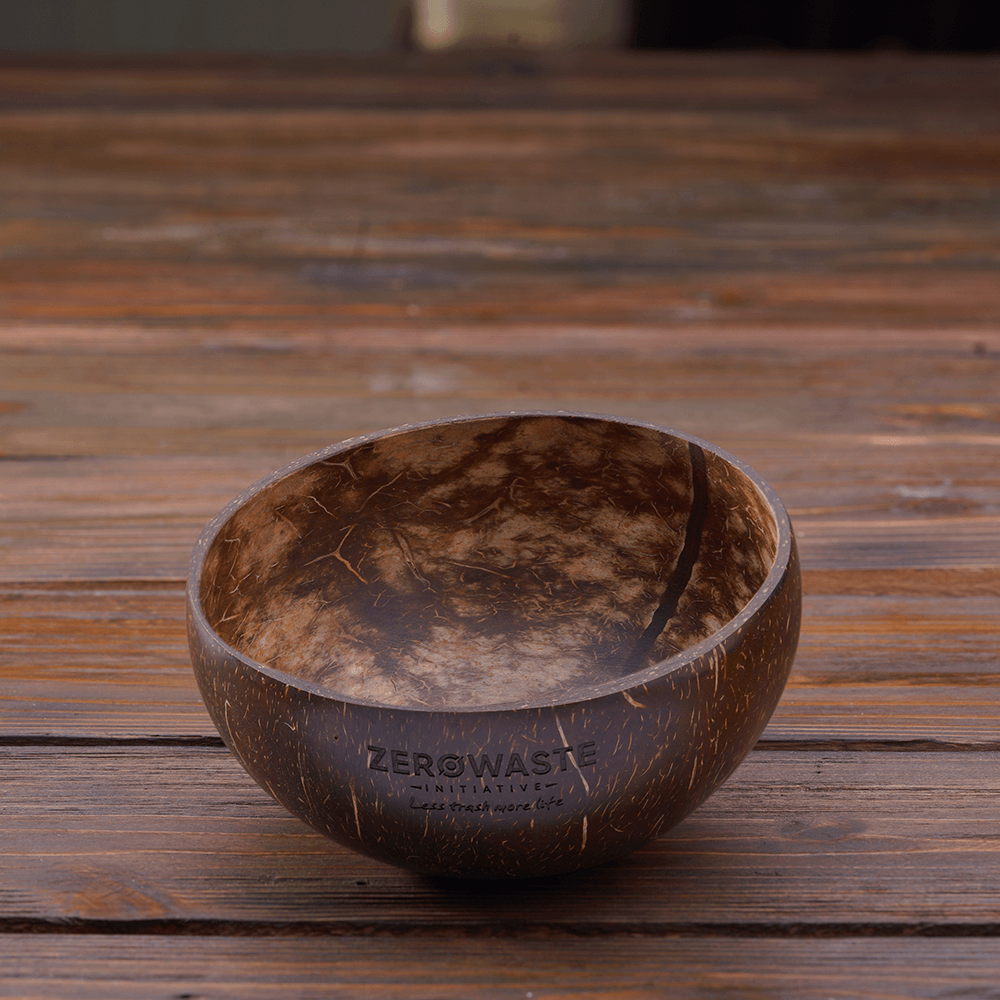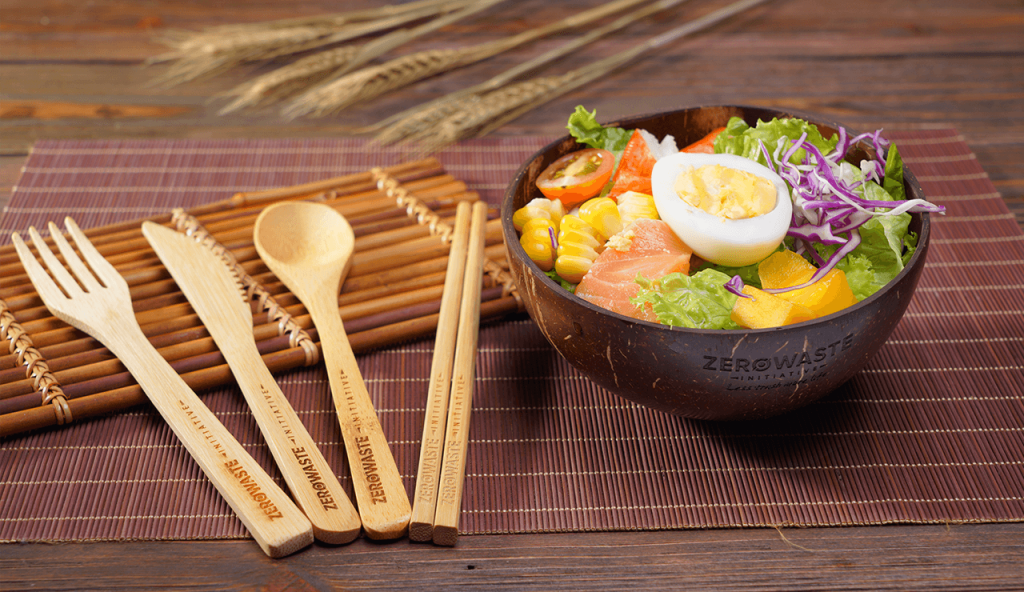 This Zero Waste bamboo-coconut set has been carefully crafted to feel great in your hands and provide a gentle feeling in your mouth without any cracking or warping. You also no longer have to taint your food with any metallic or plastic taste. In addition, due to lightweight and sturdy,  Zero Waste bamboo-coconut set makes picnics, parties, and eating out so easy and convenient. It comes with a nice organic container for hassle-free storage and carries a travel pouch.
Perfect for Anything and Everything
Zero Waste bamboo-coconut set will be your favorite companion from breakfast to lunch to dinner to dessert. Any meal will taste heavenly and delicious in these bowls: smoothie bowl, acai bowls, salads, stir fry's, cereals, soup, appetizers and the list goes on. Everything looks and tastes better with bamboo cutlery and in a coconut bowl.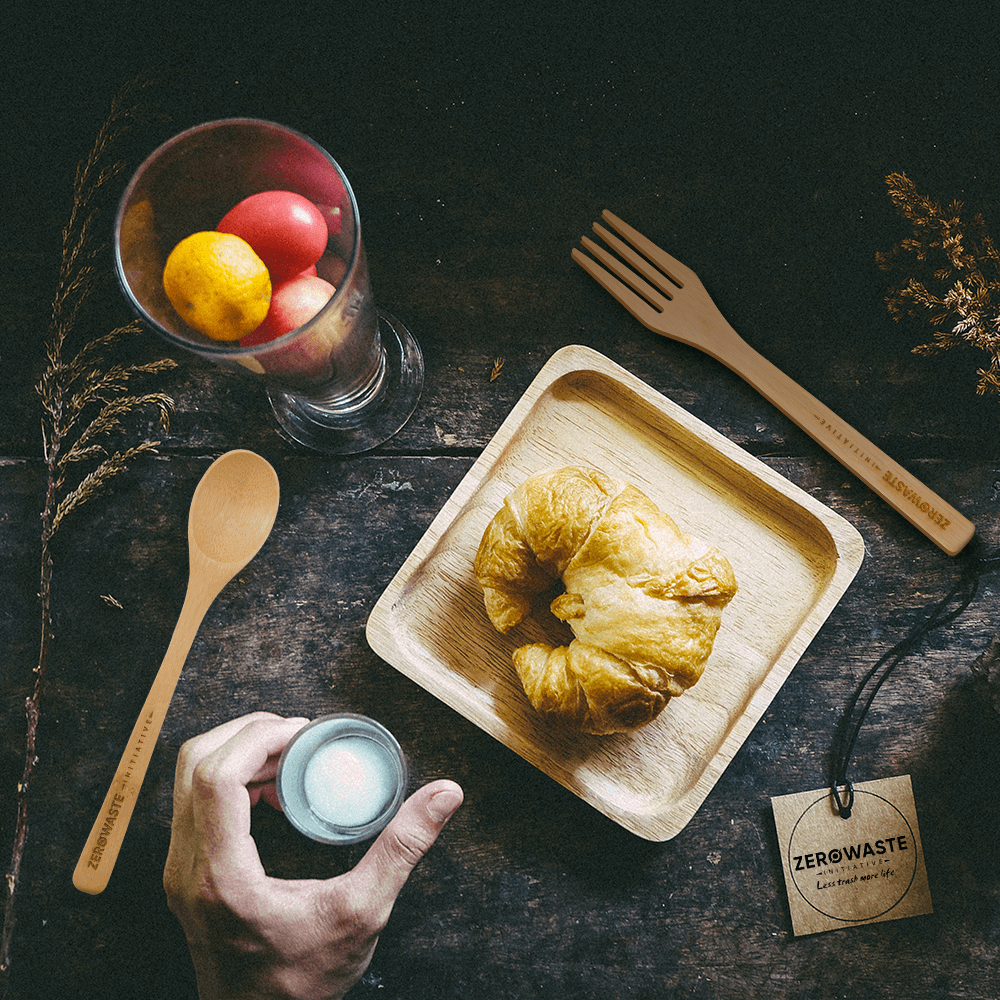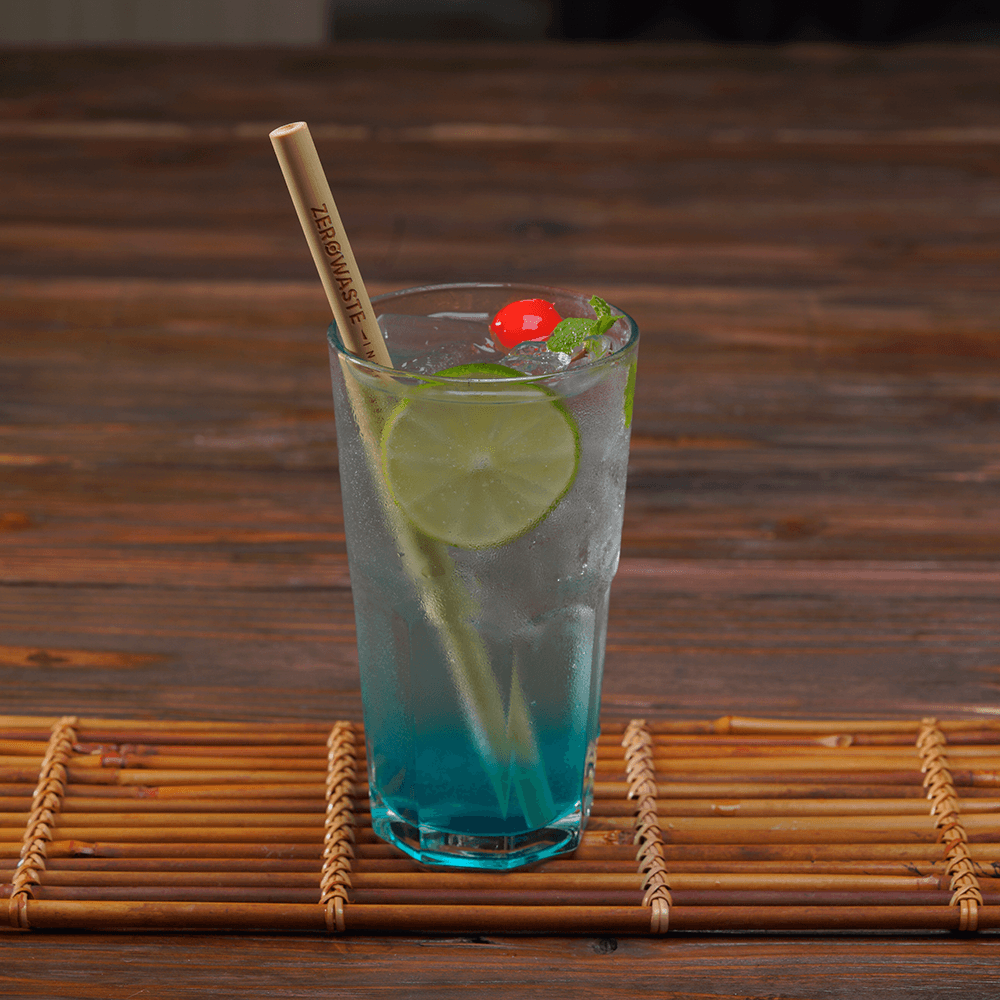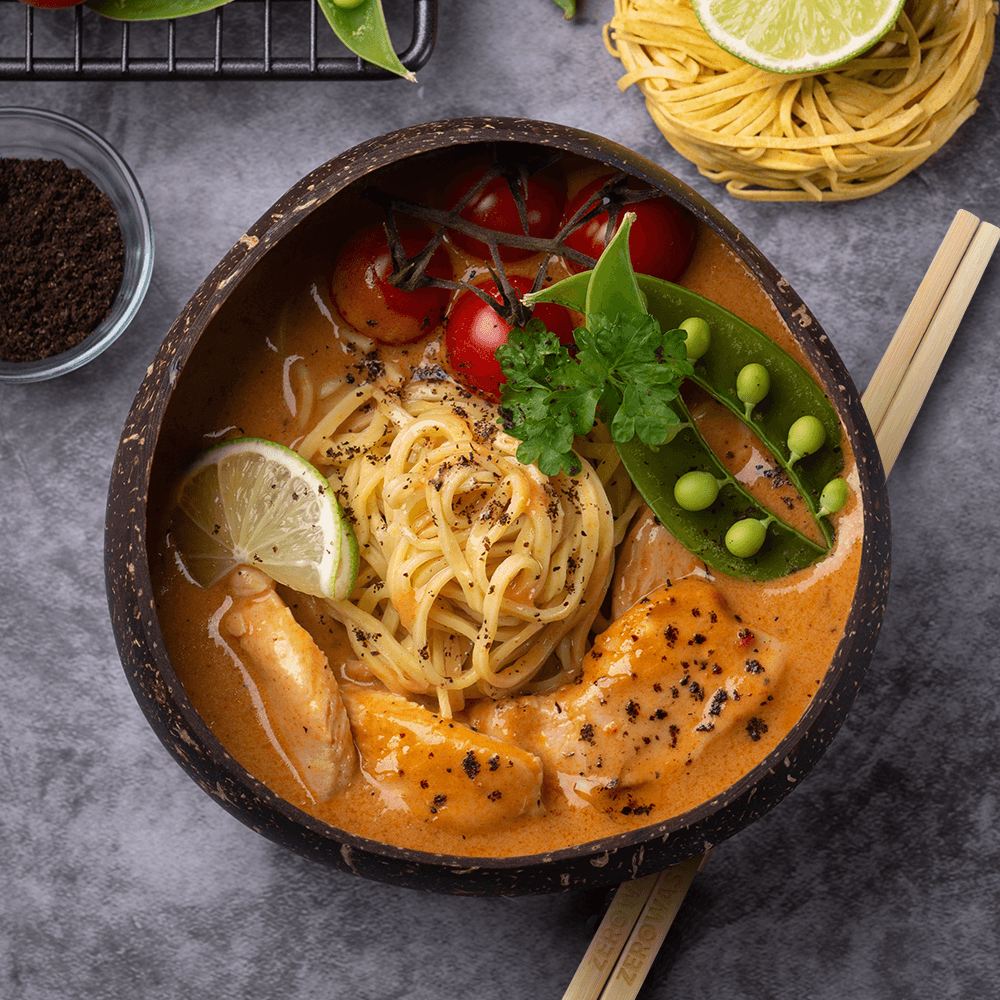 Thoughtful and Unique Gift
Put a smile on your friends' and family's faces with this special gift. Packaged in a beautifully designed bag, it makes a perfect pre-packed gift. It doubles as stylish home decor-place it anywhere in your home to add something special. The natural grains of the coconut shell will look amazing with any setting or interior. Whether you keep it to yourself or gifting someone you care, it will be memorable and unforgettable.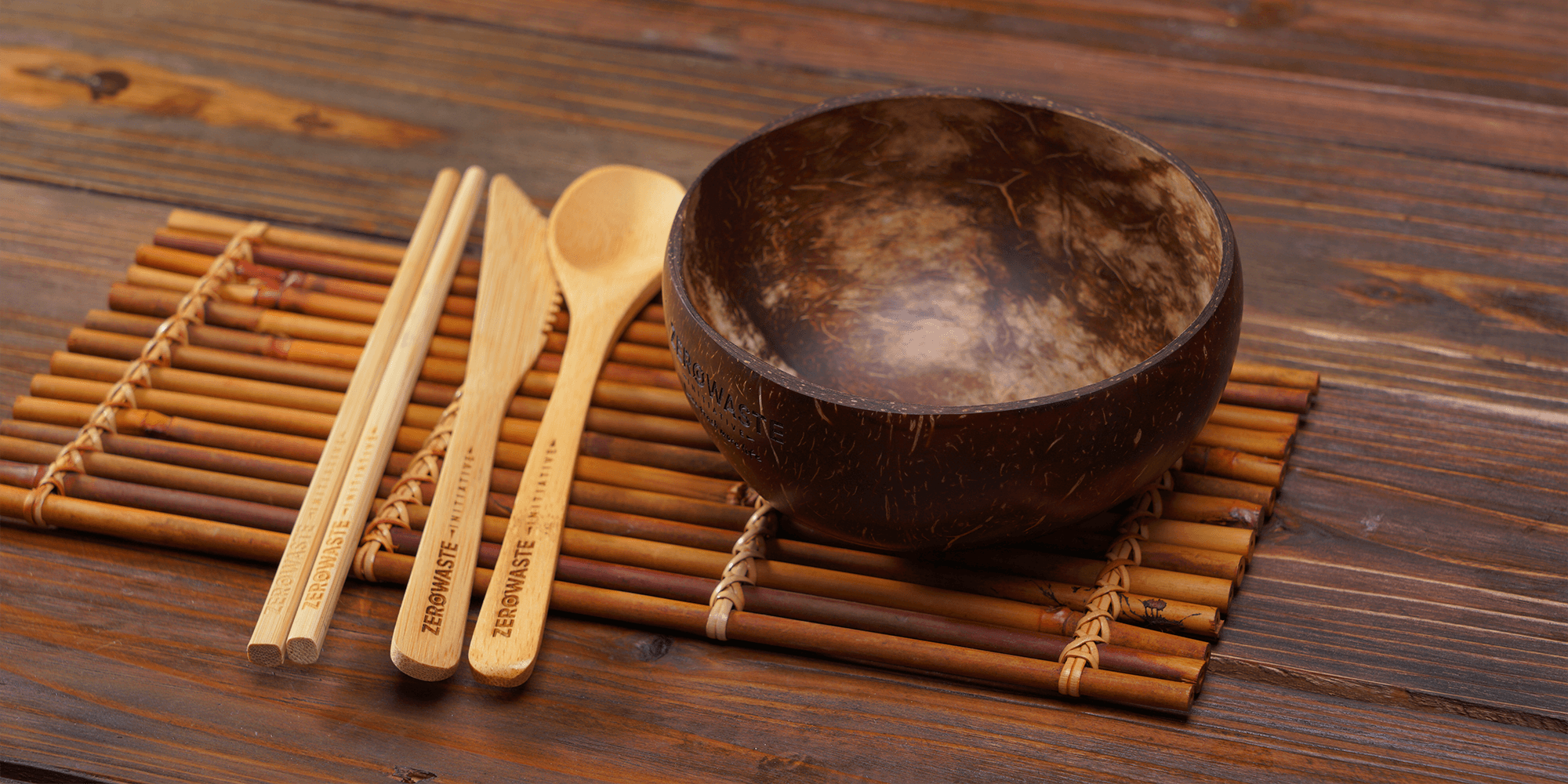 We don't like leaving behind a mess. That's why at Zero Waste Initiative, we package all of our products with plastic-free, 100% biodegradable shipping materials – Zero Waste canvas bag. No plastic wrap! No bubble wrap! No fee! Zero Waste bag is a special gift from ZWI which is compostable, reusable, recyclable but still assure the product's safe and make carrying all your new zero waste items a breeze.
Each package is shipped with love and mindfulness.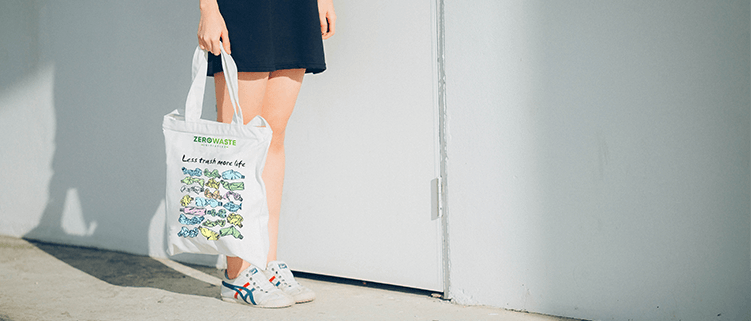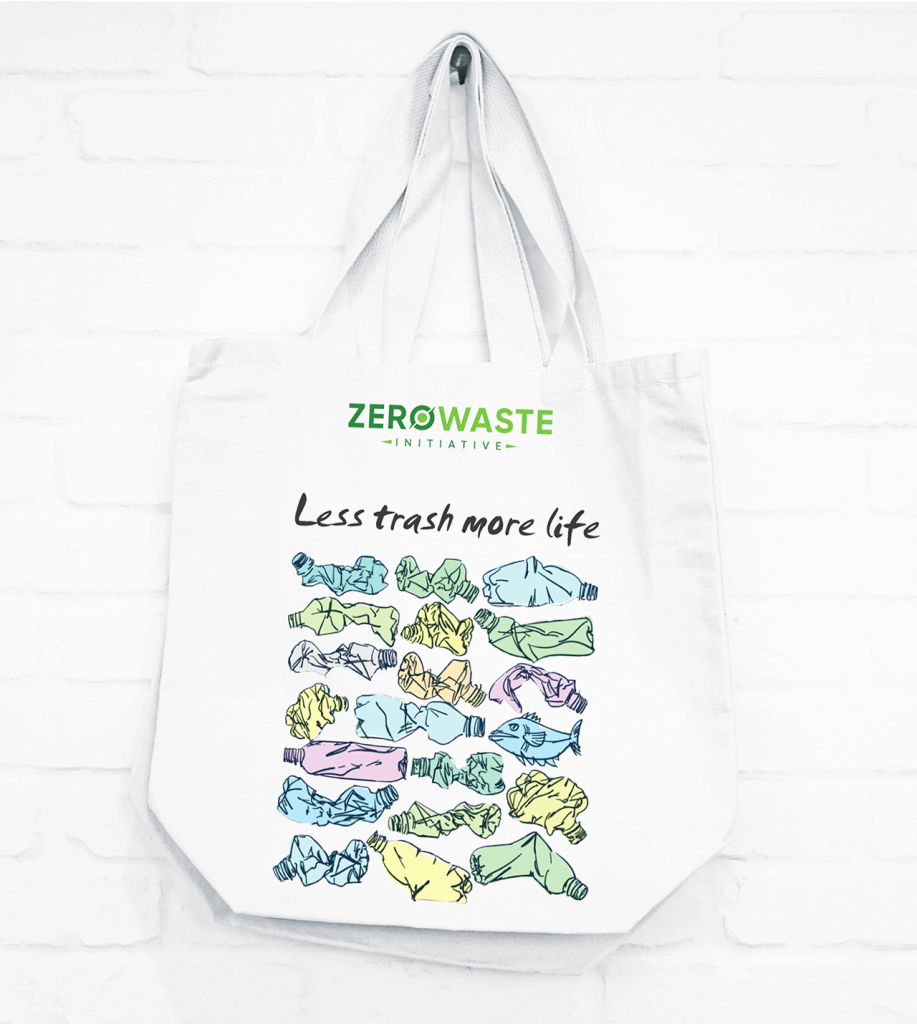 Learn more: Zero Waste Canvas Bag With Zipper And Inner Zip Pocket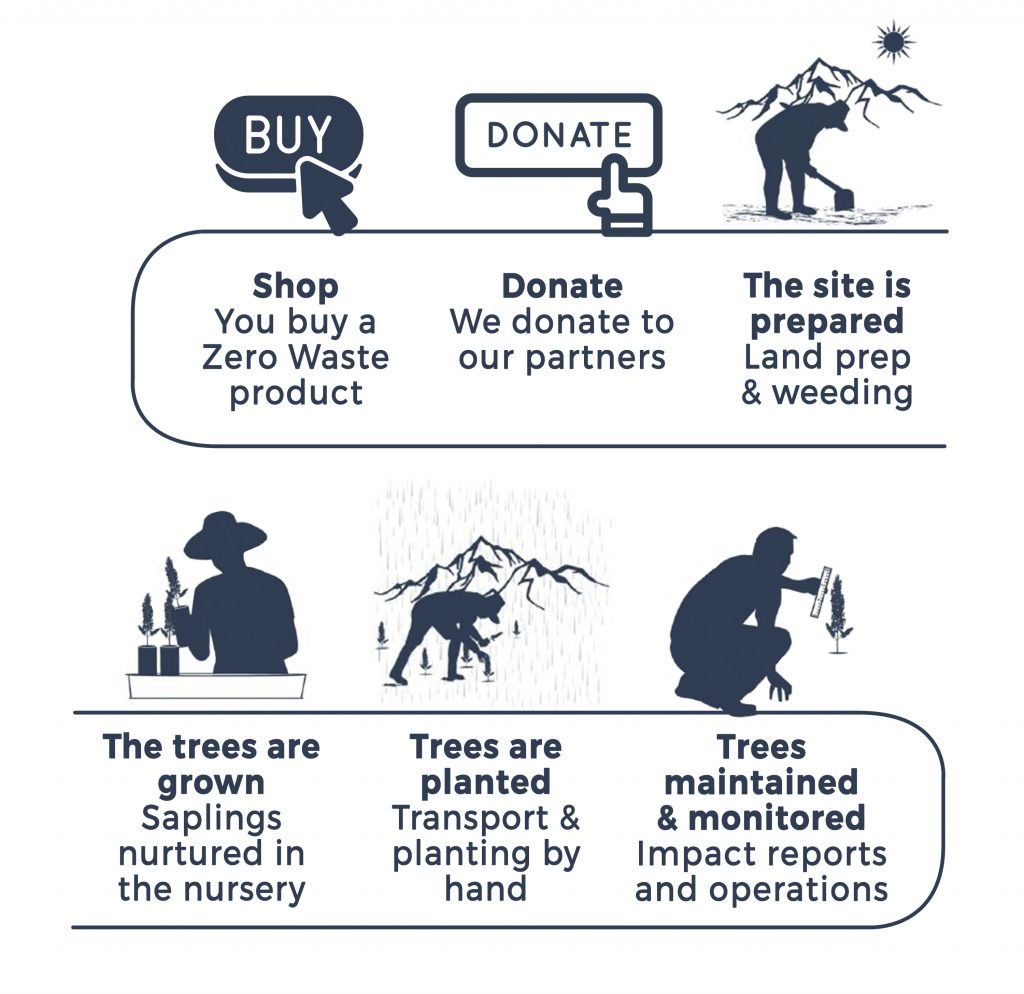 + Please do not ignore the color, size and quantity before purchase. We want our customers to get what they like.
+ If you have any questions, please contact us. We will do our best to solve your problem.
+ If you like our products, please follow our stores and leave us a 5-star review, we are eager to offer special promotions for our subscribers.
+ Visit our social channel to read more ZeroWasteInitiative tips : Google Business, Facebook, Instagram, Pinterest.