Zero Waste Lifestyle is significantly necessary, especially it goes without saying that our planet Earth is already at the alarming level of plastic waste, pollution, and global warming. According to some research, on average there is now over 1 ton of plastic trash generated by each person living on Earth. We might see this reality everyday on the news and the Internet but taking action is a different story. Single-use plastic has become a huge part of our life, that's why adopting a Zero Waste lifestyle may sound like a daunting task for many of us. However, you can start off by implementing some easy, sustainable swaps as follows:
1. Use silicone bags instead of plastic bags and containers for Zero Waste Lifestyle
If you want to pack lunches and store food in a more environment-friendly way, silicone bags are no brainer. Conventional plastic bags pose a great risk for wildlife and aren't recyclable, plus, they also leach chemicals into the food that is stored in them. On the contrary, silicone bags made of pure silicone won't affect the integrity of your food even when frozen or heated. One set of silicone bags can replace thousands of single-use plastic bags over their lifespan, and they can easily be recycled if they ever wear out.
Learn more: Silicone Reusable Zero Waste Zippered Bags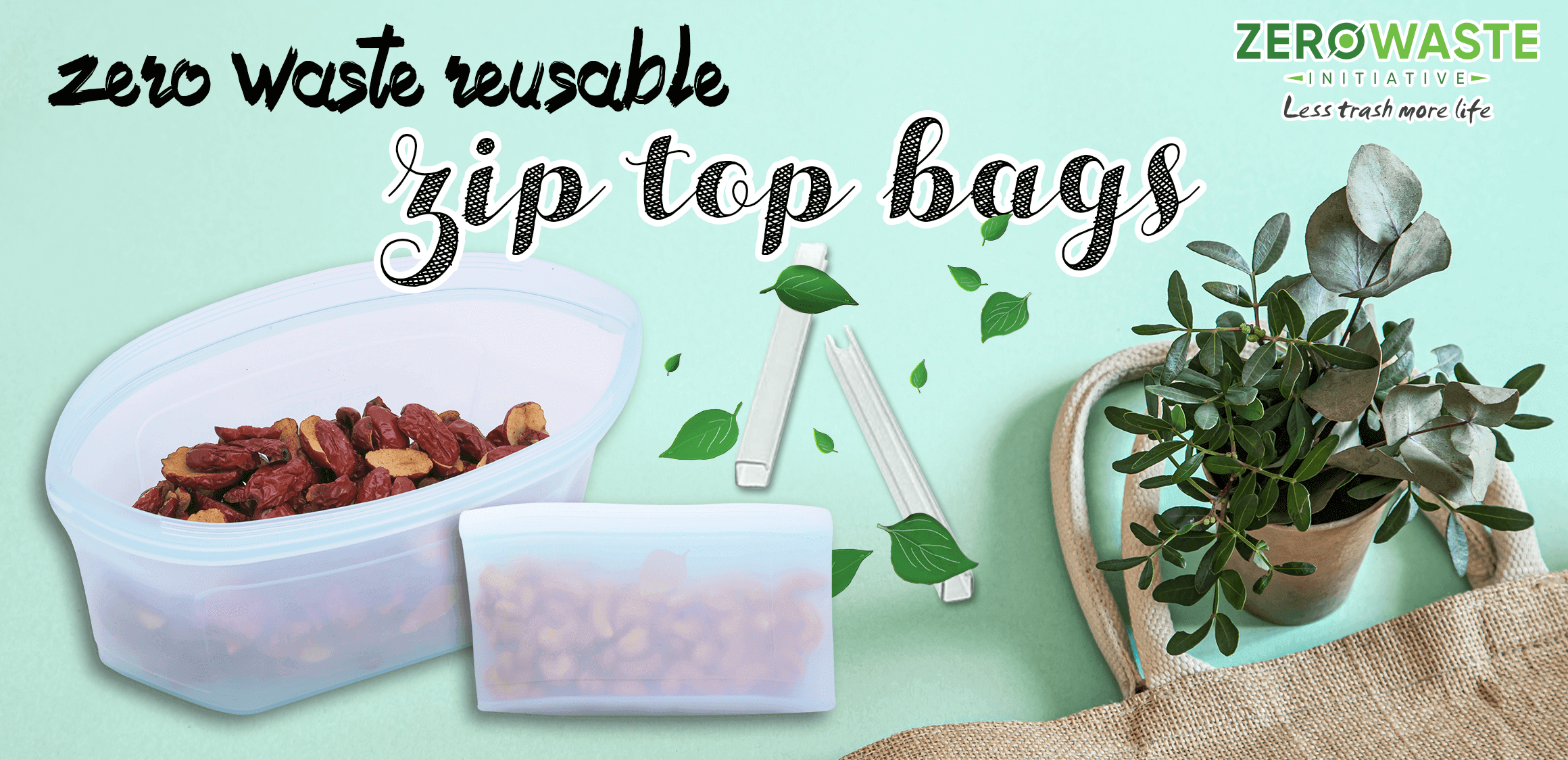 2. Reusable Produce Bags instead of shopping plastic bags
Did you know that single-use plastic produce bags and shopping bags are non-recyclable? By simply bringing your reusable produce bag you can stop hundreds of plastic bags from heading to our landfills. Made from high quality cotton that's knit into a lightweight and breathable string bag, those reusable produce bag is great for keeping fruits and vegetables that need to breathe fresh. From now on, your Zero Waste Lifestyle has been level up.
Learn more: Zero Waste Shopping Bag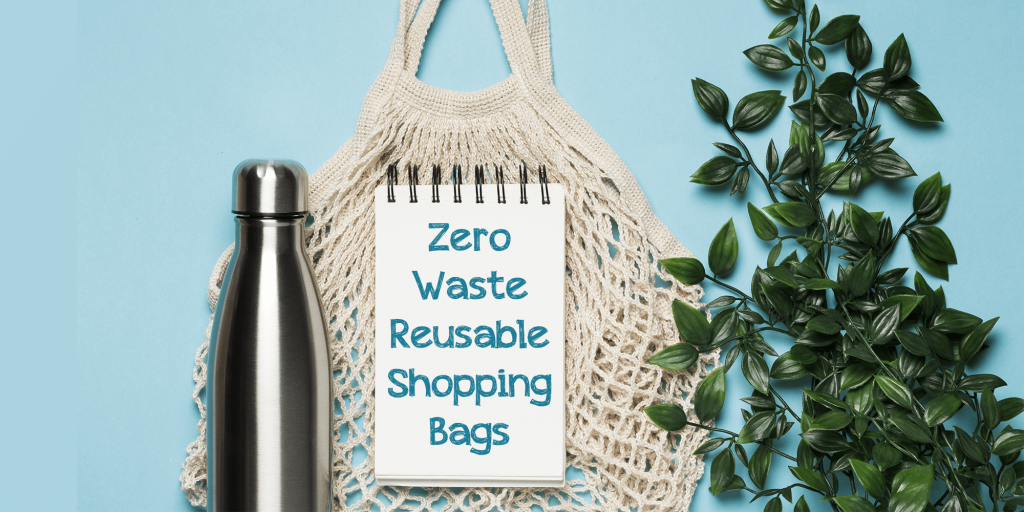 3. Use lid covers instead of plastic wrap for Zero Waste Lifestyle
Carrying a reusable water bottle is probably one of the easiest habits for Zero Waste Lifestyle to pick up. It's more durable, longer lasting than a conventional water bottle. Aside from obvious environmental benefits, reusable water bottles also come with economical advantages – they are cheaper than constantly buying water bottles from stores. Some research estimates that the average American can save about $200 per year just by not buying disposable water bottles.
Learn more: Silicone Zero Waste Stretch Lids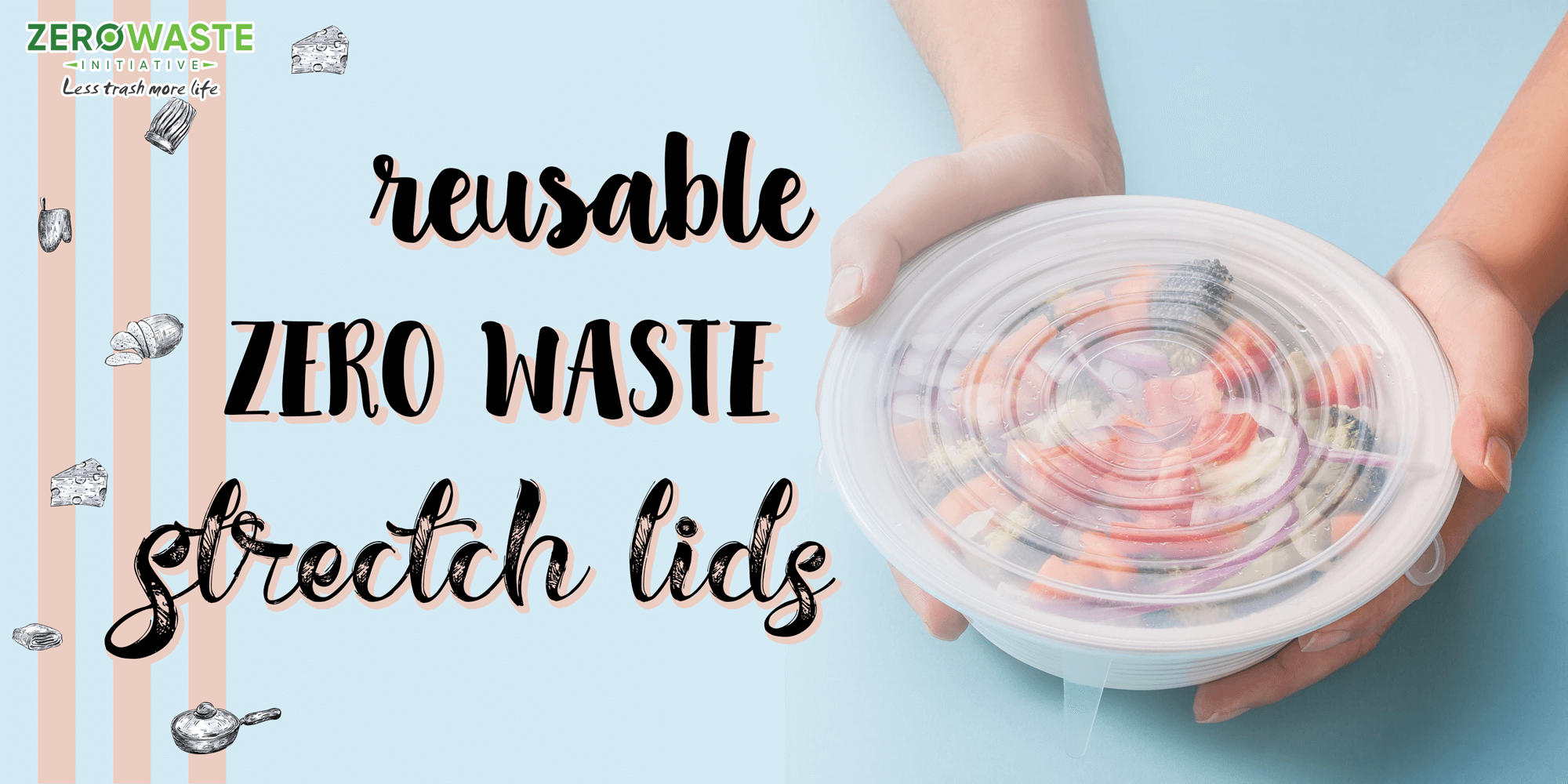 4. Use Recycled Cotton Tote
Did you know that single-use grocery bags and shopping bags are not curbside recyclable? By simply bringing your reusable shopping bag you can stop hundreds of plastic bags from heading to our landfills (and save money from .10 cent bags!) Made from recycled cotton from post-consumer and post-industrial cotton scraps, this tote bag also supports both fair wages and fair labor practices through Eco-Bags' supply chain. Plus, it features our sassy "Find the fish?" funny quiz, showing the world that you care Zero Waste Lifestyle!
Learn more: Zero Waste Canvas Bag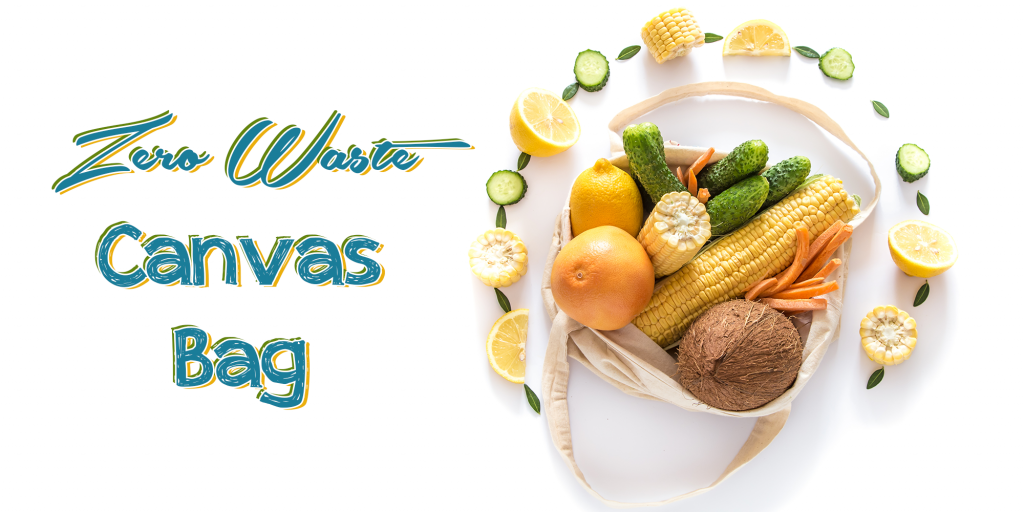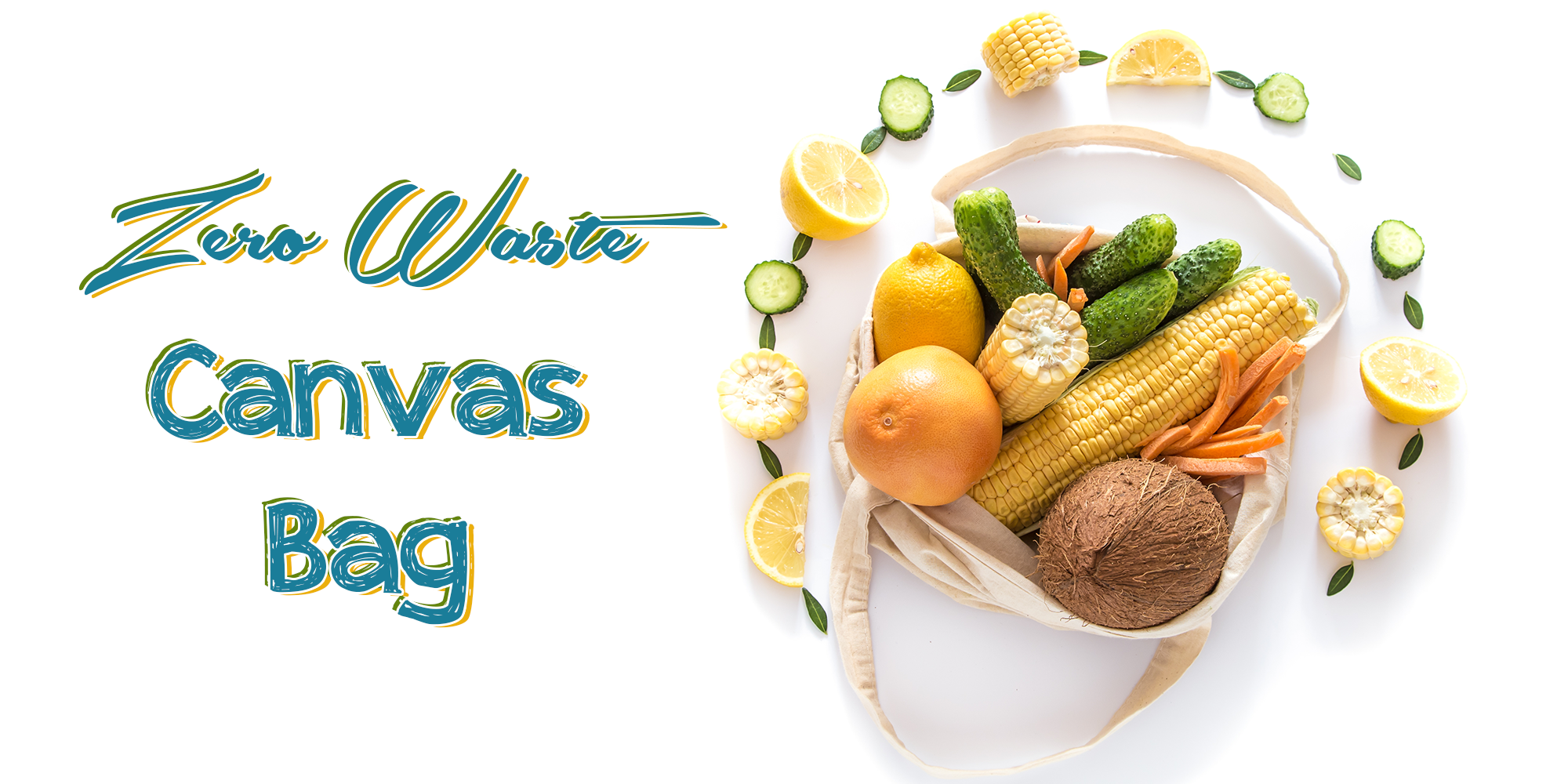 5. Use reusable straws and utensils instead of the single-use versions for Zero Waste Lifestyle
Plastic straws, forks, spoons and knives are among the most popular items found on the beach and picnic sites. Seriously, these small things can kill marine life faster than you could imagine. By carrying a reusable straw and eating utensils while you're on the go, you are helping reduce human's amount of plastics and keeping the zero waste movement on track. Better, you should always be prepared to refuse that free plastic straw because in many cases, you might not even need it to be able to enjoy your drink.
Learn more: Pocket-Sized Collapsible Portable Zero Waste Cutlery Chopstick Set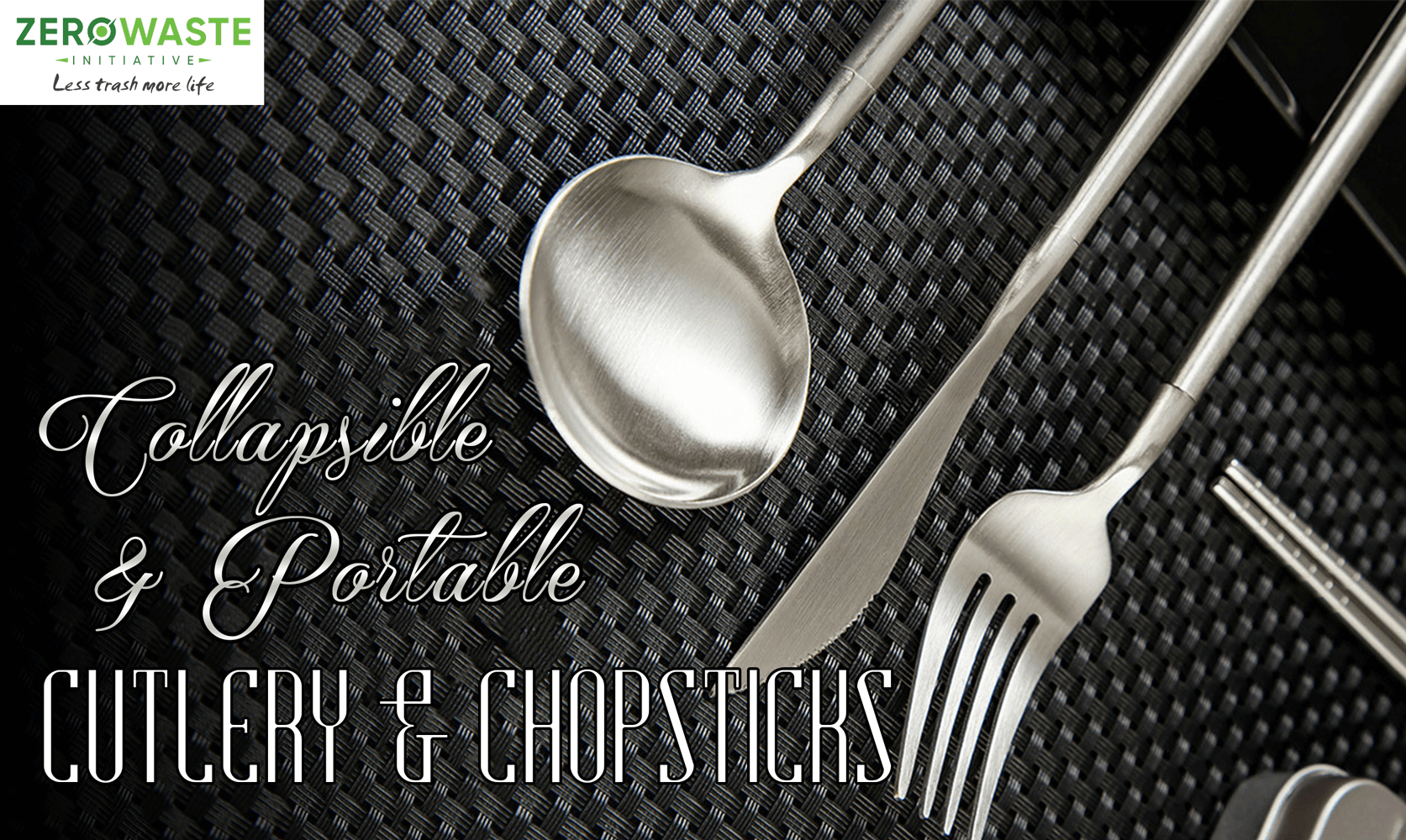 Bonus points: Zero Waste Initiative – learn all the different ways to keep your home zero waste! No matter where you are on our journey, those tips will set you up for your most zero waste year yet.