Selfish Actions Canvas Tote Bag – Zero Waste Initiative
Zero Waste Initiative designed the Selfish Actions Canvas Tote Bag to express the meaningful messages for everyone who is ignoring the call from the environment, the Earth and nature. We believe that each of us has the positive awareness of environmental protection and wants to live a zero waste lifestyle, just because we haven't not known all the horrible damages that we haven't been causing to the surroundings. That's why we need to change our mind and do something before it's too late.
One canvas bag. Great inspiration. All for the planet.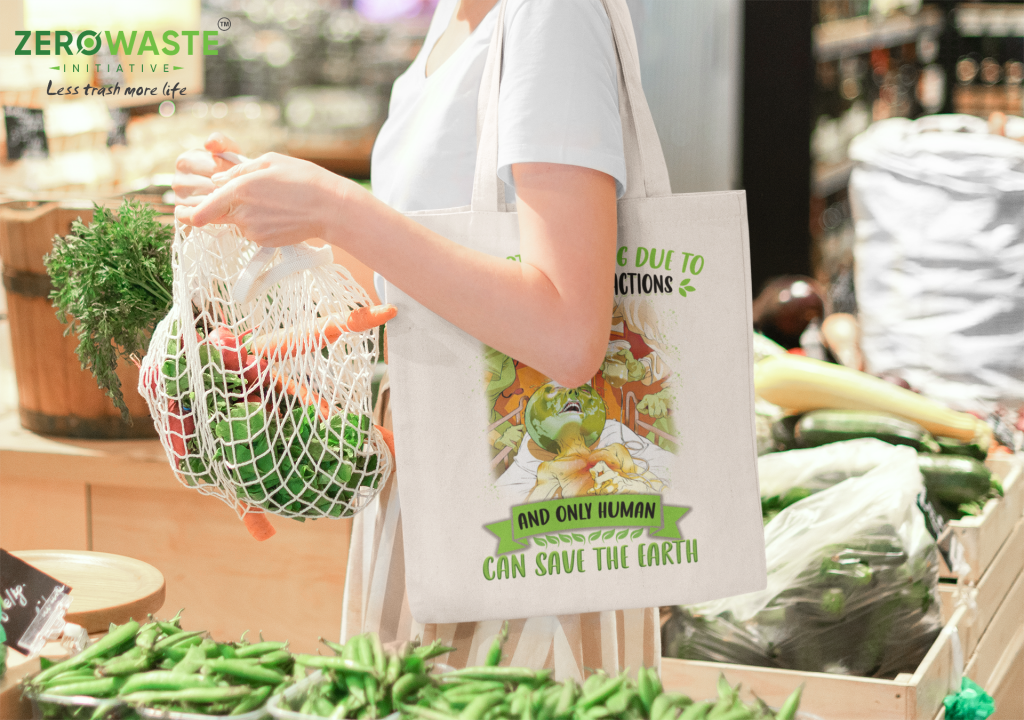 Selfish Actions Canvas Tote Bag – Meaningful Message
Humans are selfish creatures. To some extent, this is necessary for us if we are to hold our spot as the dominant intelligent species on this planet. 
We fill in wetlands to build neighborhoods, slash and burn acres of forests, drill for fossil fuels and corral animals into tiny cages to provide us with food to eat.
All of these have massive environmental impacts, yet we continue to practice them daily. Because we can't see it or feel it harming us as we reap profits.
Plenty of well-informed people make educated decisions about their habits and even dedicate their lives to protecting the environment, but unfortunately for Earth, these people cannot save the planet without global support.
We as a species need to be more aware of life around us and realize that our selfish practices are ruining our planet, whether we can feel it or not. Only we can save our Earth.
Selfish Actions Canvas Tote Bag – Your Everywhere Bag
Selfish Actions canvas bag is so versatile and lightweight, it can be used as reusable shopping bags for groceries, utility tote, beach bags for women, valentines gifts for her, gym bag, kids cloth gift bags for birthday, library book bag, craft bag, bridesmaids gifts, or travel bag!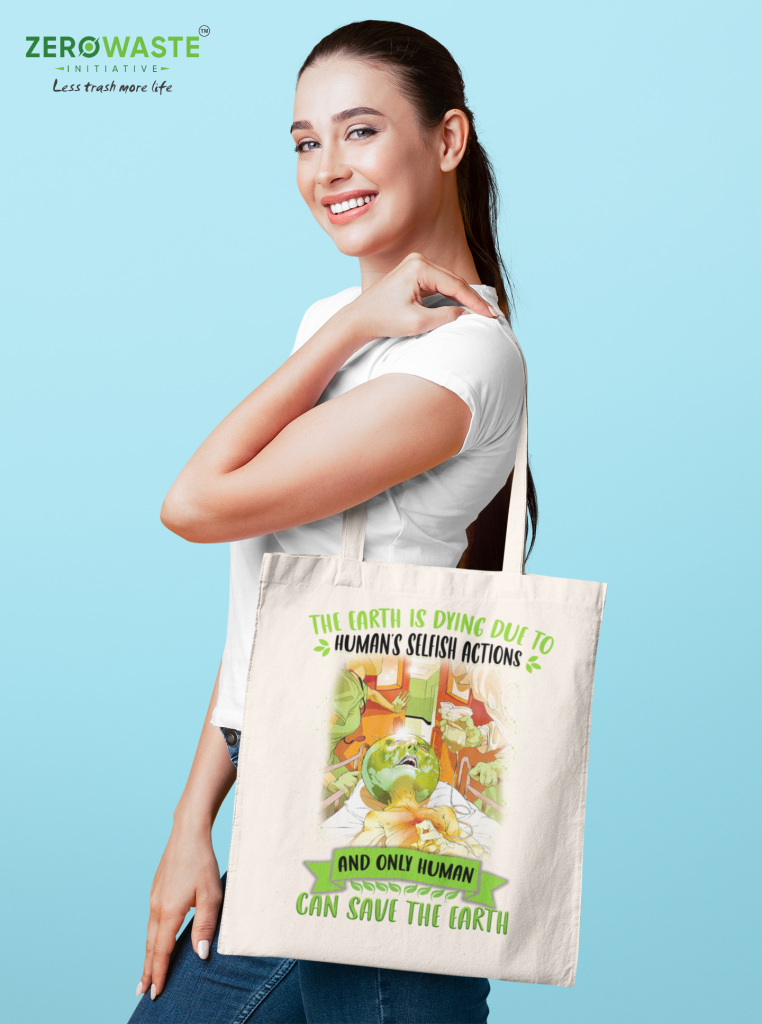 Selfish Actions Canvas Tote Bag – Durable And Just The Right Side
The tote is made of 100% natural cotton that's extra roomy at 15" wide by 15" high. It can hold more than your standard paper grocery bag, so you can stuff it to go. The canvas bag is double-stitched on all seams for durability so it can handle your heavy groceries up to 10oz, like bottles, cans, and heavy detergents.
Selfish Actions Canvas Tote Bag – Easy To Clean
Despite being ultra-thin, Selfish Actions canvas bag is incredibly durable and will not tear or fall apart. The handles are durable and strong and come with a secure lock to keep contents secure and to avoid damaging your washing machine.
Selfish Actions Canvas Tote Bag – Features
100% cotton canvas.
Durable 10oz. fabric.
Bag measures 15 x 15 inches.
Bag volume capacity, approx. 12 liters.
Strap handles measure 30 inches.
Strap drop (high point of strap to bag opening) measures 11 inches.
Handles feature stress point reinforced stitching.
Imprint on one side.
No white ink printed.
Machine wash cold inside out with like colors; line dry.
Selfish Actions Canvas Tote Bag – Shipping Time
| | |
| --- | --- |
| US | Delivered within ~4–8 business days |
| Australia, Canada, United Kingdom | Delivered within ~7–15 business days |
| Europe (EU) | Delivered within ~7–15 business days |
| Rest of World | Delivered within ~7–15 business days |
+ Please do not ignore the color, size and quantity before purchase. We want our customers to get what they like.
+ If you have any questions, please contact us. We will do our best to solve your problem.
+ If you like our products, please follow our stores and leave us a 5-star review, we are eager to offer special promotions for our subscribers.
+ Visit our social channel to read more Zero Waste Initiative tips : Google Business, Facebook, Instagram, Pinterest.