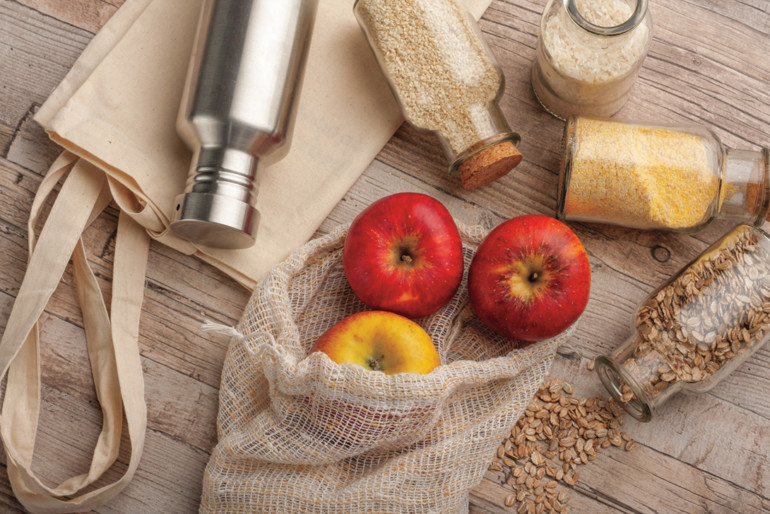 We're talking about zero waste food storage, but storage for busy people and families with budgets. 26 million tons of discarded plastic went to landfills in 2015, according to the EPA. And kids are the destroyer of things, so I have even included some BPA free kid-safe products. Plastic-free is possible. If you want to take the guesswork out of how you can store food without using as much plastic or disposables, you've come to the right place! Curious about going plastic free? Learn more here.
When I first started out with living plastic-free, I had a lot of plastic reusable containers. I didn't want to waste them, so I continued to use them whilst I transitioned to other things. Because I was concerned with the health implications of using plastic for food storage, I used them only for dried food, before giving them away or using them for non-food items.
Mason jars
Whatever you decide to use to food storage, know that there's no need to immediately rush out and buy new stuff. Glass jars are one of my tops suggestions for zero waste food storage. It's possible to find good quality glass, tins at the charity shops.
They're easy to clean and store, you can freeze them (just leave a little extra room for expanding liquid) and they're dishwasher safe. It's also pretty easy to find mason jars at thrift stores, although you might need to buy new lids if you're planning on using your jars for canning. You can also wash and reuse jars from things like pasta sauce!
And if you don't want to scavenge mason jars from a thrift store, the good news is that they're pretty inexpensive to buy online too! Amazon has plenty of 4oz, 8oz, pint, quart, and half-gallon mason jars to fit everything you need to store. I also really enjoy using hinged flip-top glass jars. There's no lid to lose with these jars, plus they look pretty in the pantry!
For other foods like oil, honey, and soy sauce I take the bottle I want to store the food in to the shop to be refilled.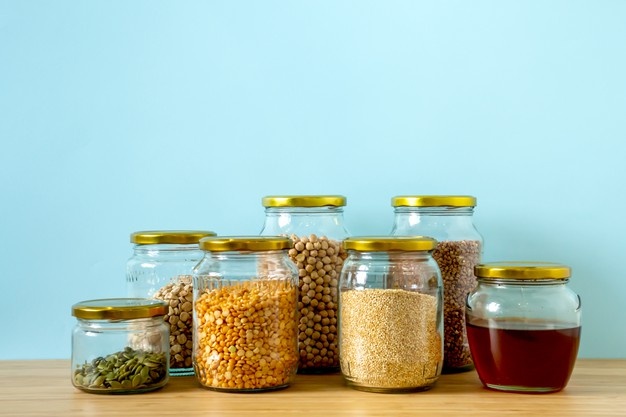 Cotton bags
For no waste food storage, Cotton bags are a great option to replace the flimsy plastic bag that's available in most grocery stores' produce sections. The bag is made from a pillowy cotton fabric that allows produce to breathe while wicking away excess moisture so it stays fresh and crisp for weeks.
These zero waste food bags can hold produce or pretty much any dried ingredient that's bigger than a flour, including beans, quinoa, rice, pasta, bread, and more. It works great for delicate greens like lettuce, spinach and herbs which tend to get limp and slimy after a week of refrigeration, but also carrots, celery and other loose items. Just don't put anything wet into it, obviously.
Cotton bags are also super light and easy to stuff into your luggage if you want to cut down on waste while you're traveling!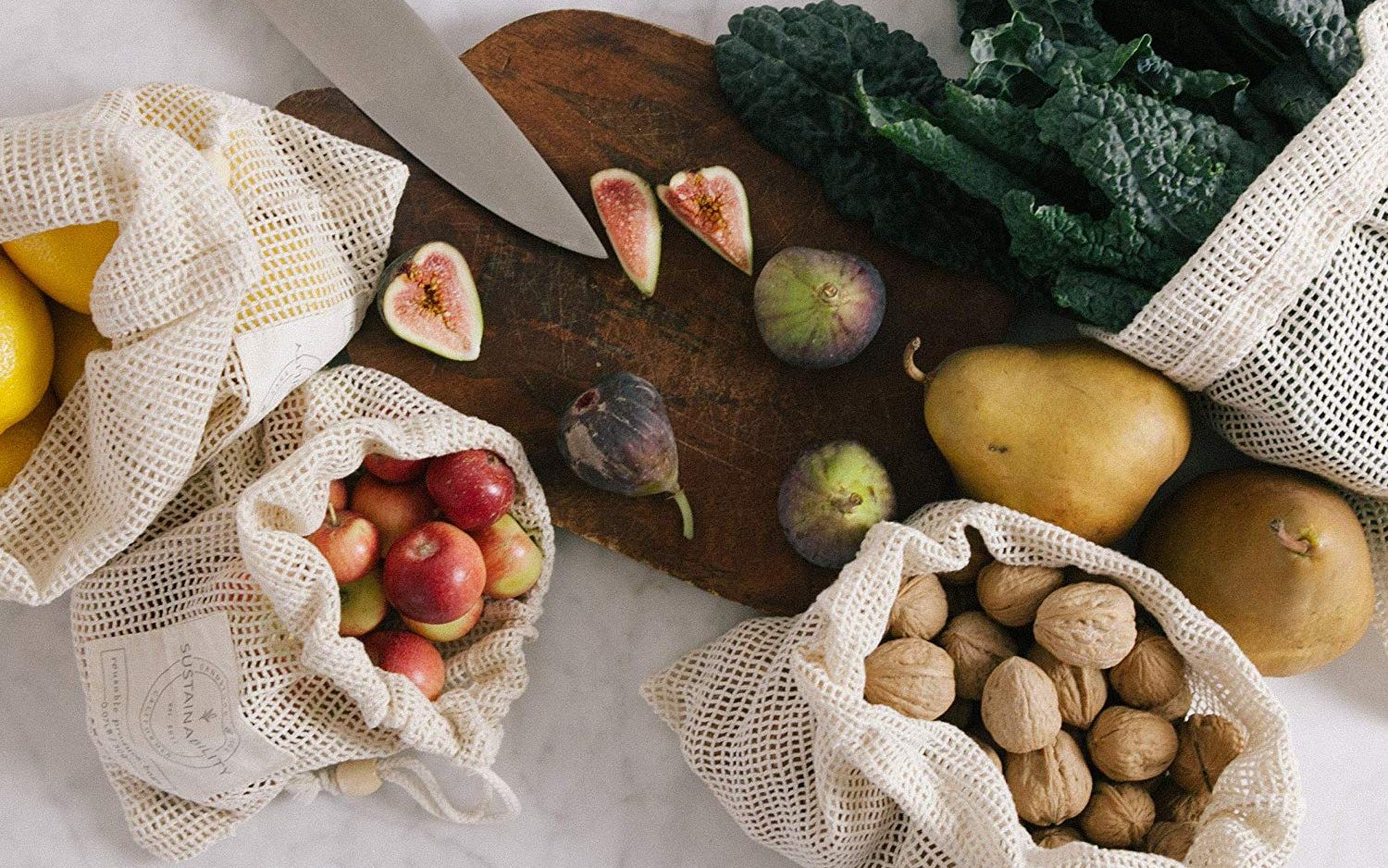 Beeswax wrap
In the food storage ways without plastic, these wraps act like plastic wrap in that they can mold around food or containers. The wax in the wraps makes the fabric pliable simply by using the warmth of your hands. These wraps are great for sandwiches, covering the tops of containers, and for little snacks.
They are reusable for at least a year if cared for correctly. Wash and rinse in warm water and hang to dry. Because of this, it's best not to let your beeswax wraps directly contact messy food- getting the food off might reduce the lifespan of your bees wraps. It is not advisable to use reusable wraps for raw meat.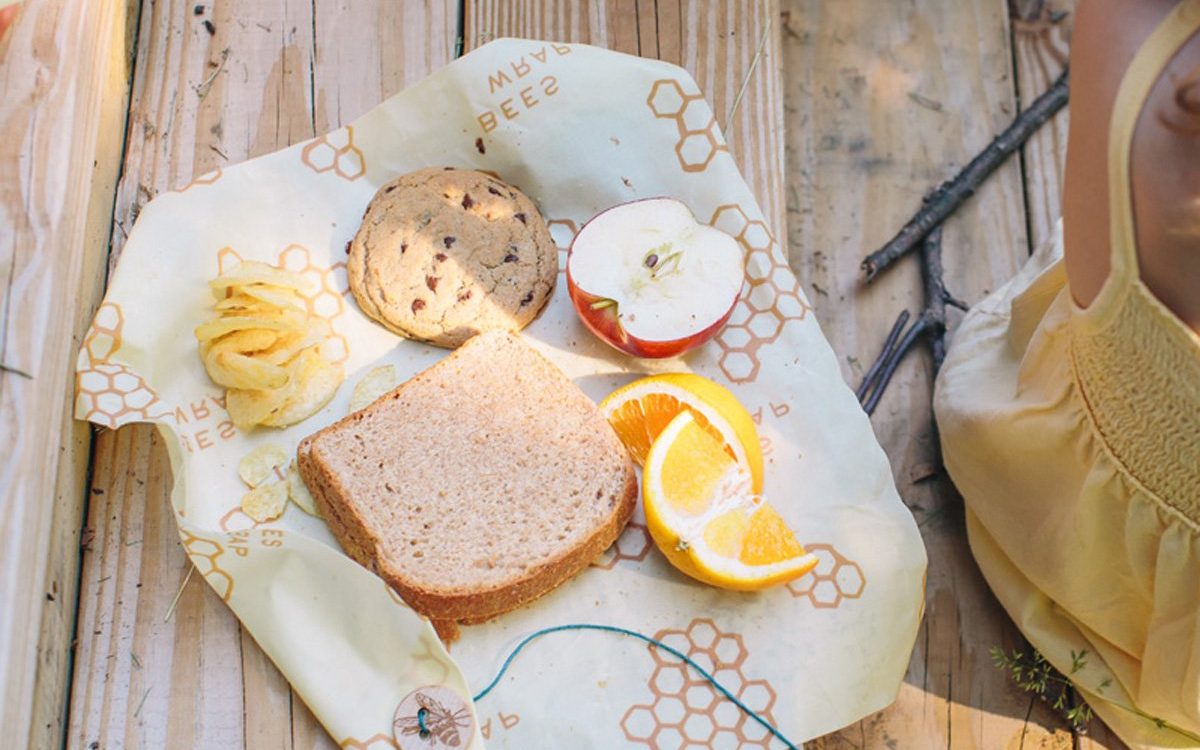 Stainless steel containers
Stainless steel tins also work well as freezer containers. They're good for fridge and freeer storage since they stack nicely and aren't super hefty.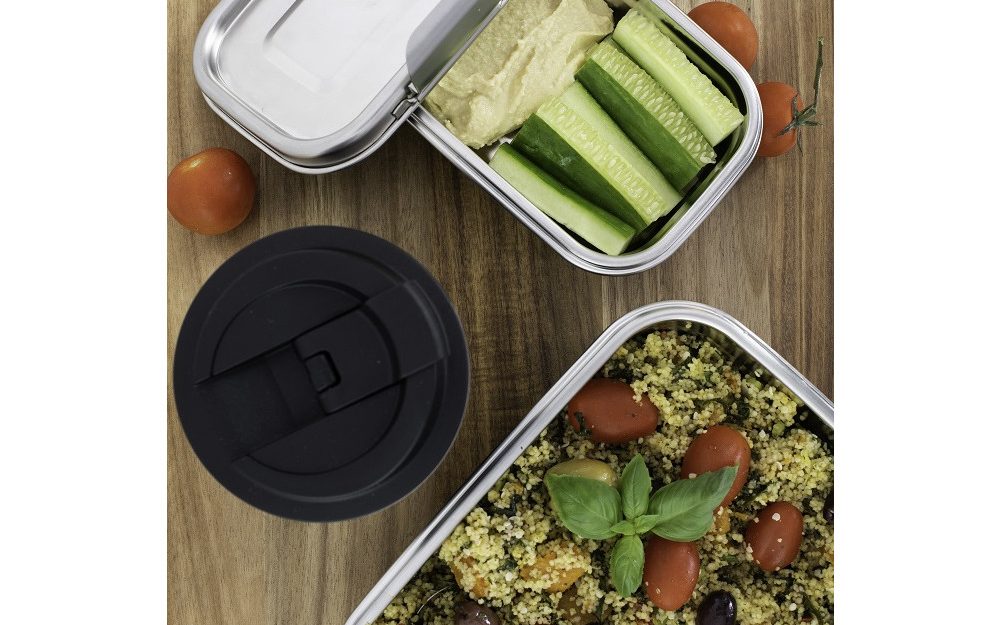 They come completely plastic-free, but they are an investment for your no waste food storage routine. They are expensive but should last forever, so it is important to know exactly what you want before you make the purchase. And one of my favorite uses for stainless steel containers- they're a great option for packing lunches and snacks!
Silicone stretch lids
These are stretchy rubbery lids that are made to go over round glass containers or bowls help your food storage eco friendly. The ones I have are handy, yeah, but I've had a couple break along the sides over time. They definitely aren't as durable as something like glass or stainless steel. So don't stretch them too far! Fabric bowl covers are a little more elastic, but they aren't watertight.
If you're going to buy these, I'd recommend checking to see if the sizes are ones that will fit the containers you want to use them for. If you have a bunch of glass containers that are 8 inches wide, and you buy silicone lids that are 7 inches wide, chances are they won't fit. You'll need to find a different container that they do fit, or you won't have any use for them at all.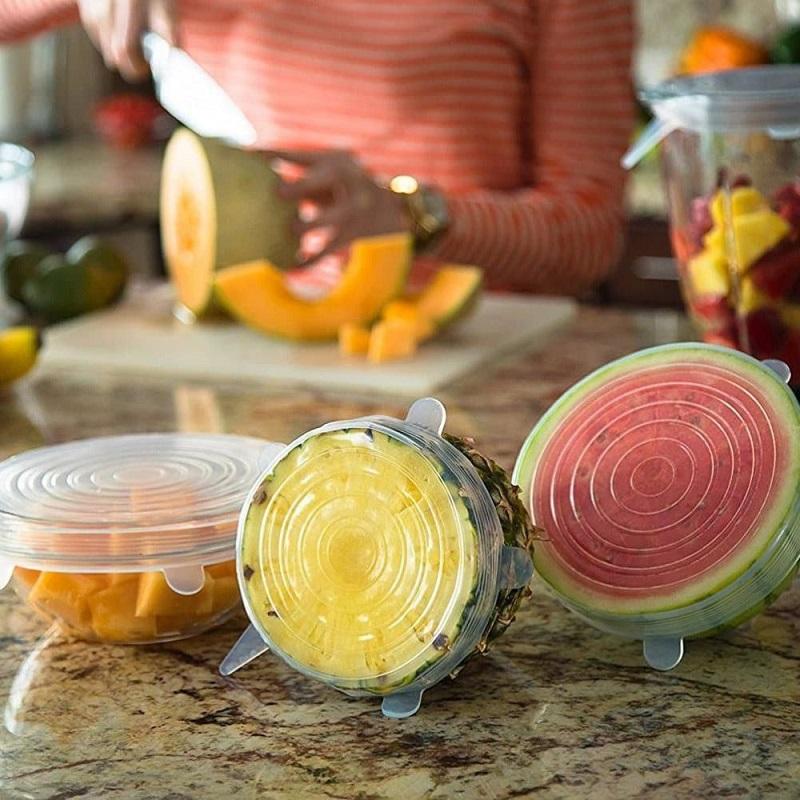 Other low waste food storage options
Baskets or wooden trays
I never buy food in plastic bags and avoid paper bags as well. Instead, I buy onions and potatoes loose and store them in separate wooden trays or baskets at home (the gases they give off can spoil each other). Uncut pumpkin sits on the shelf nearby.
The freezer
A recent EU study revealed that fresh fruit and vegetables contribute 50% of household food waste. And a plastic-free fridge can go a long way to food storage no waste. Freezing in glass is perfectly safe, but there are some rules to follow:
Choose good quality jars, with thick glass.
Wider jars work better, and avoid any that taper inwards at the top.
When filling, never fill all the way to the top – make sure the food is sitting at the widest point of the jar.
Don't screw the lid on until the contents have completely frozen.
Never put hot jars in the freezer, and try to chill them before you freeze them.
Teatowels
If you don't want to use a plate on a bowl you can throw a clean teatowel over it. Teatowels also come in handy if your crisper drawer doesn't work as well as mine. I find spring onions store well loosely wrapped in a tea towel in the crisper drawer. Some vegetables do better wrapped in a damp teatowel, others in a dry teatowel.
It is possible to food storage at home without using plastic, and you can make it as simple or as complicated (or as cheap or expensive) as you like. The most important thing is to make conscious choices.