Earth Pollution Canvas Throw Pillow – Zero Waste Initiative
Zero Waste Initiative designed the Earth Pollution Canvas Throw Pillow to express the meaningful messages for everyone who is ignoring the call from the environment, the Earth and nature. We believe that each of us has the positive awareness of environmental protection and wants to live a zero waste lifestyle, just because we haven't not known all the horrible damages that we haven't been causing to the surroundings. That's why we need to change our mind and do something before it's too late.
One Pillow. Great inspiration. All for the planet.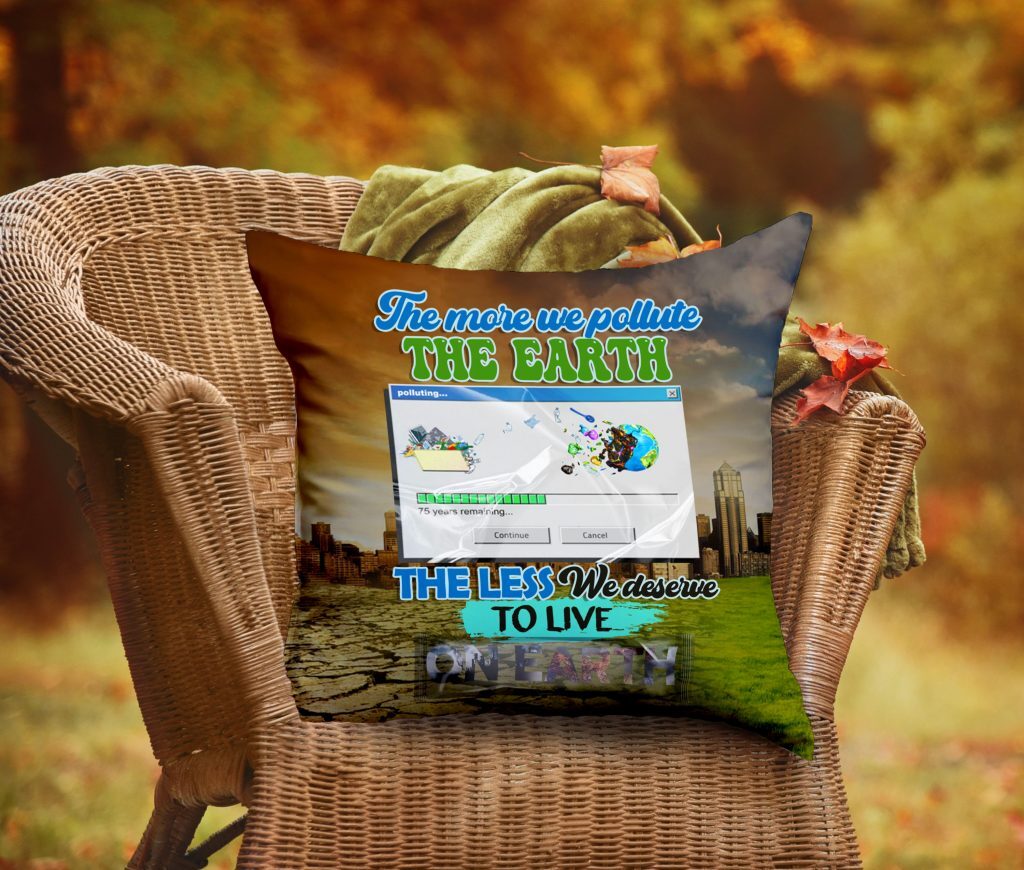 Earth PollutionCanvas Throw Pillow – Meaningful Message
In the 21st century we are faced with images of the Earth being choked by oceans of plastic, gases are released into the atmosphere and landfills are full of trash. This planet is on the edge of an abyss and we are going down with it.
Very few places on Earth are untouched by pollution. Chemical compounds manufactured by human beings occur in the snow on the tops of the tallest mountain peaks and in the atmosphere beyond to the bottom of Earth's deepest abyssal trenches. All forms of life are affected by pollution in some way.
We are breaking a terrible record, one that has never occurred in the history of mankind. If we don't do something about it now, one day we'll surely disappear with the Earth. Because the more we pollute the Earth, the less we deserve to live on Earth.
Earth Pollution Canvas Throw Pillow – Good Quality
Zero Waste Initiative gives you the opportunity to beautify the atmosphere of your home with gentle touch while while being environmentally conscious. This product will inspire you to make your house with our quality, style and creative designs.
The preferred high-quality linen blended fabric with higher textile density, not easy to shrink and deform, anti-static pilling, comfortable and breathable, soft and skin-friendly. The throw pillows use hidden zipper design, easy to remove and wash, durable and not easy to damage. The pillow core is very easy to install, the details are perfect.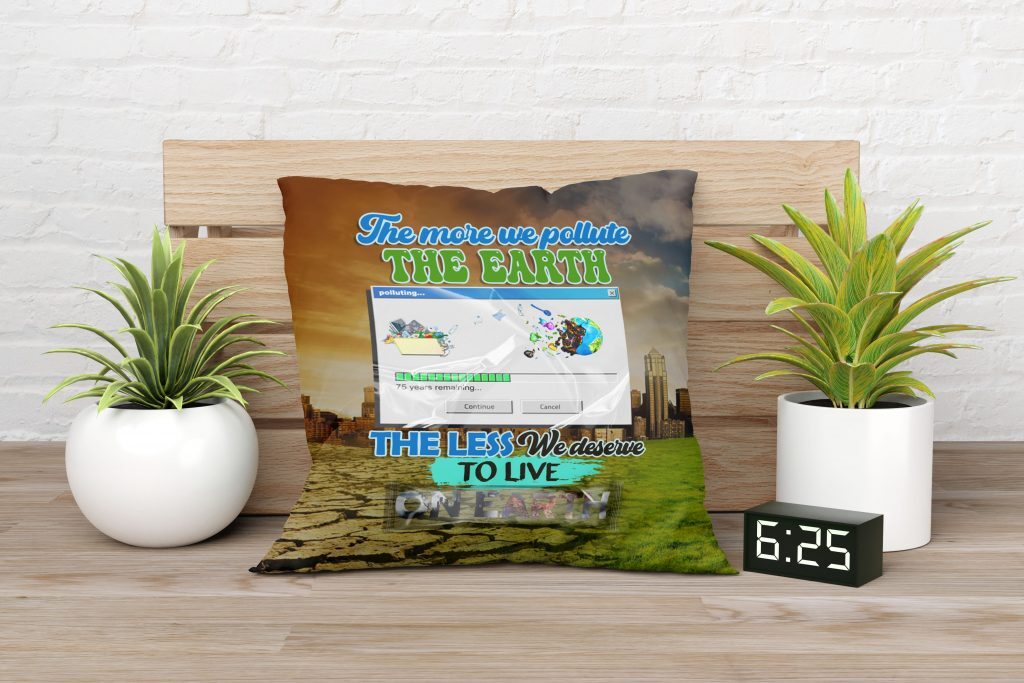 Earth Pollution Canvas Throw Pillow – Features
Color : white
Colorfast for safe washing.
Single side imprint with white-colored backside.
100% polyester filling.
Made in USA.
Use a damp cloth when light cleaning is needed.
Machine or hand wash cover in cold water for stronger cleaning.
Earth Pollution Canvas Throw Pillow – Shipping Time
US: Delivered within ~4–8 business days
Please do not ignore the color, size and quantity before purchase. We want our customers to get what they like.
If you have any questions, please contact us. We will do our best to solve your problem.
If you like our products, please follow our stores and leave us a 5-star review, we are eager to offer special promotions for our subscribers.
Visit our social channel to read more ZeroWasteInitiative tips : Google Business, Facebook, Instagram, Pinterest.