What Is Zero Waste Lunch?
Before we dig into the how, let's wrap our brains around a definition of what zero-waste lunch packing actually means. The idea with zero waste lunches is to reduce the waste generated when packing kids lunch boxes.  Basically it's stopping the use of one-time use plastics such as saran wrap, as well as plastic yogurt containers, cheese string wrappers and juice boxes.  One kid can create a lot of waste at lunch time! Every year, about 8.8 million tons of this plastic trash ends up in the ocean, where it photodegrades over time and turns into microplastics that are virtually impossible to clean up.
Of course, the actual lunch itself is the last step in the packaging waste chain—you also have to consider the packaging the food comes in from the store and how it's shipped and handled before that. That's a little beyond the scope of this post, but do know that we try to eliminate single-use packaging earlier in the supply chain as well—we buy in bulk where we can, use reusable bags and containers for grocery shopping, and cook from scratch.
Tips For Packing A Zero Waste Lunch
Preparing a zero-waste lunch begins with the food—packaged and processed versus naked and homemade. Zero waste lunch's options include:
Sandwiches. Hummus and vegetables, nut butter and apple slices, cheddar and chutney… 
Wraps. When sandwiches get boring, wraps made with homemade tortillas add some variety. And almost everyone likes those bite-size spiral slices.
Bagels with homemade yogurt cheese.
Crackers and hummus. 
Pasta with pesto. 
Pasta salad with chopped vegetables. If you stash cooked pasta and chopped vegetables in the refrigerator, this takes no time to throw together.
Green salad with chopped vegetables. Charlotte almost always eats salad.
Celery with peanut butter. 
Fruit chunks. Charlotte likes apples, mangoes, grapes, oranges and other seasonal fruit.
Muffins.
Yogurt, chopped fruit and granola. You can make yogurt with milk from returnable glass bottles and granola with bulk bin ingredients.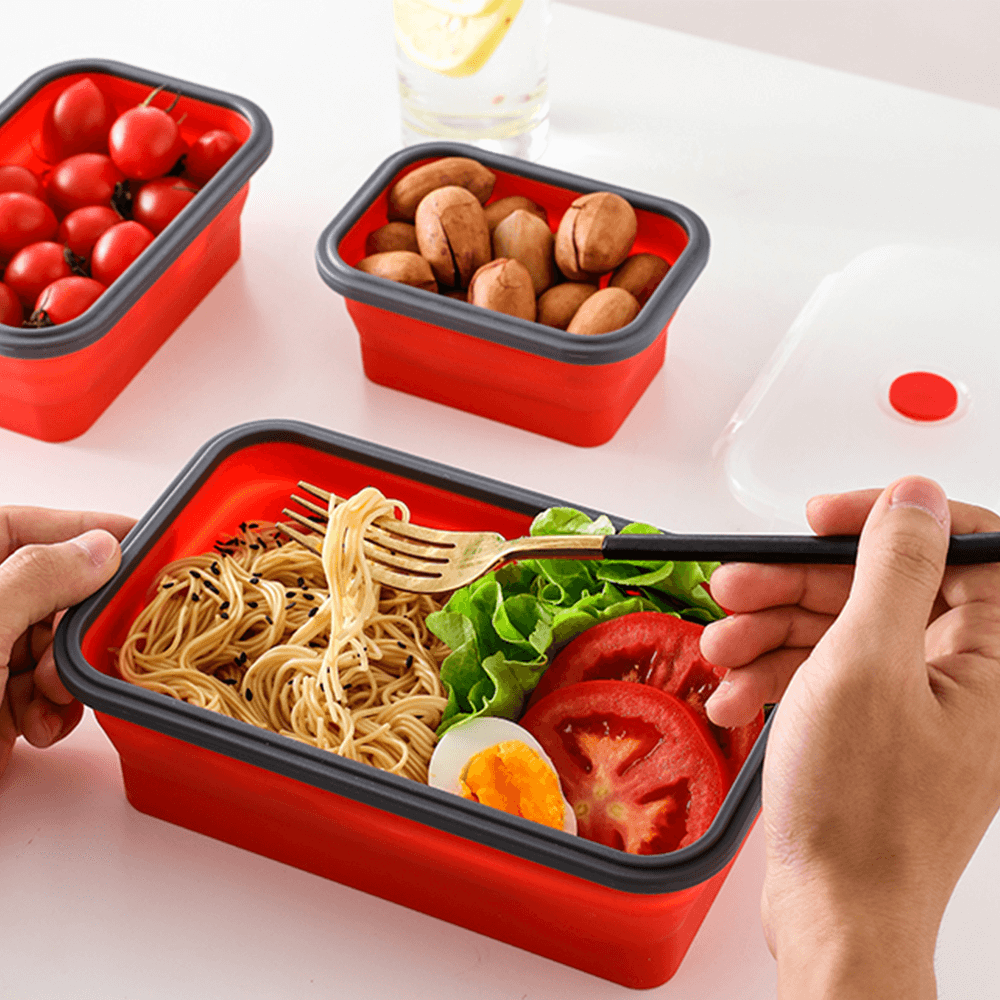 2. Get a reusable water bottle and fill it with water
Most schools nowadays allow (and recommend) kids to bring a reusable water bottle. These
Silicone Portable Water Bottle 500ml  is a handy hydrating space-saver but not when the water tastes like silicone, or the workout bottle can't stand up, or be easy to transport! With this zero waste product you don't have to sacrifice function for convenience because this is the only folding silicone bottle that uses silicone with a unique ergonomic design!
This silicone water bottle does not contain BPA, food grade, completely non-toxic, no organic or chemical odor, which are environmentally healthy, safe and zero waste products, can be reused hundreds of times, making it the perfect solution for reducing the waste of plastic bottles. This should be a part of your kid's zero waste lunches.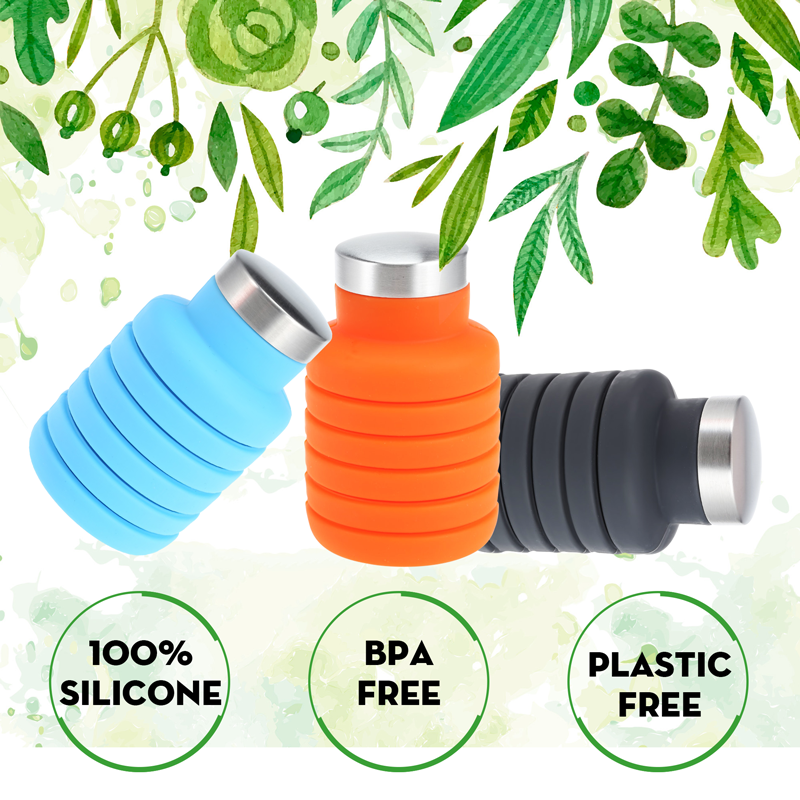 3. Prepare what you can on Sunday night
Some vegetables and fruit must be chopped just before serving, but you can prep others early in the week: carrots, celery, cauliflower and peppers all work well. Pasta can be cooked a few days in advance (toss it with a bit of oil before storing though). Making salad dressing Sunday night also saves time on busy mornings. By doing the little bit of prep outlined here, you'll be able to throw pasta or veggie salads together quickly.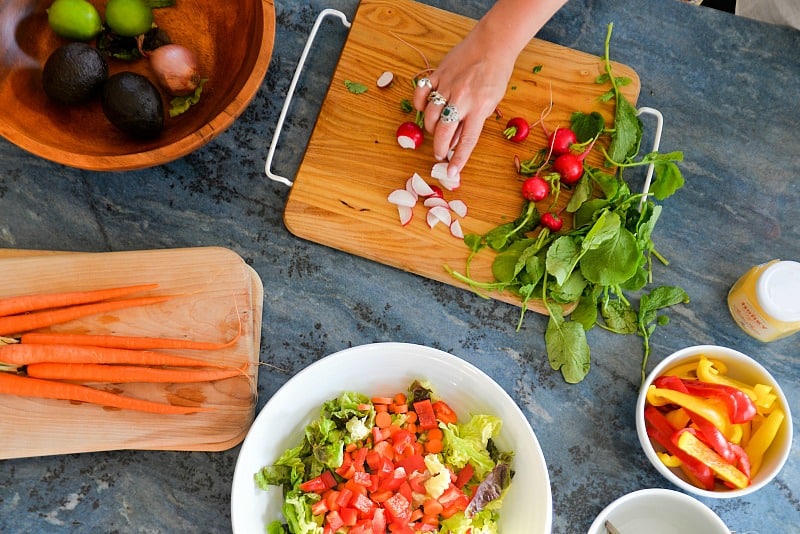 4. Consider buying some silicone containers
Initially, these cost a lot more than plastic baggies, but in the long run, you'll save money since, unlike single-use baggies, you buy these only once. Silicon baggies will last you for years, so there's no need to restock them every month.. These Silicone Zero Waste Bags were BPA free, no PVC or any poisonous chemicals. They were made of 100% pure high quality food grade material, which is sturby, reusable and recyclable. Our silicone bags are not only better than plastic bags but also more economical. They are perfect for your list of zero waste lunch's items.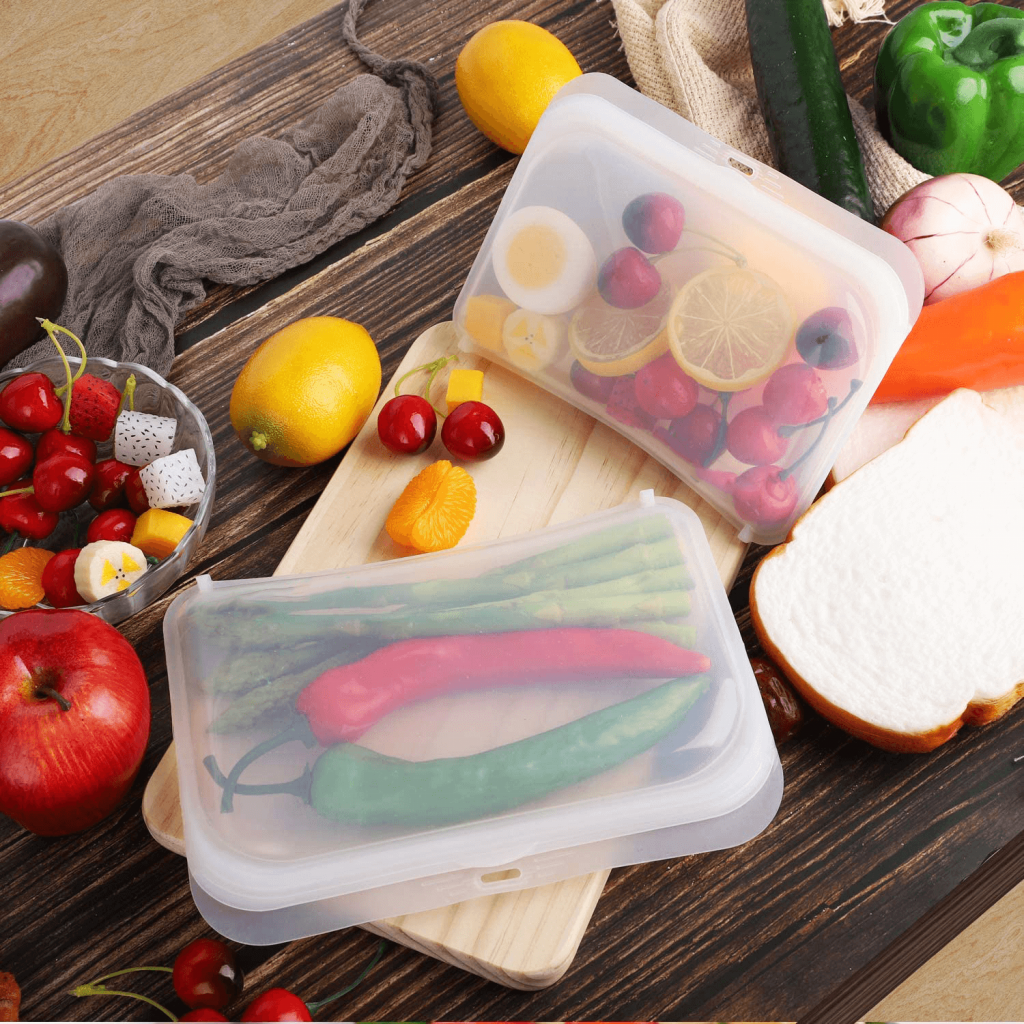 These silicone zero waste bags are designed to tolerate -40°F & 450°F, safely used in the refrigerator, freezer, microwave oven, boiled water and dishwasher. 3 different size bags can apply to various kinds of food. They are reversible: you can turn them inside out, wash them by hand or just simply throw them into the dishwasher & let it do the job for you! No need to worry about bacteria & mould anymore!
5. Remember glass jars are your friends
With smaller kids, avoid these. But for teenagers or yourself, glass jars in all shapes and sizes come in handy. In fact, if you want to go zero-waste and plastic-free in the kitchen start collecting glass jars now. They look wonderful when filled with beans, nuts, rice and other grains.
You can store food in jars in the fridge or freezer (leave enough room at the top for the expansion of liquids as they freeze). And you can take them to some bulk grocery stores and fill them directly from the bulk bins (have them weighed first so the cashier can deduct the jar from the overall weight—you don't want to pay for the additional weight of the jar).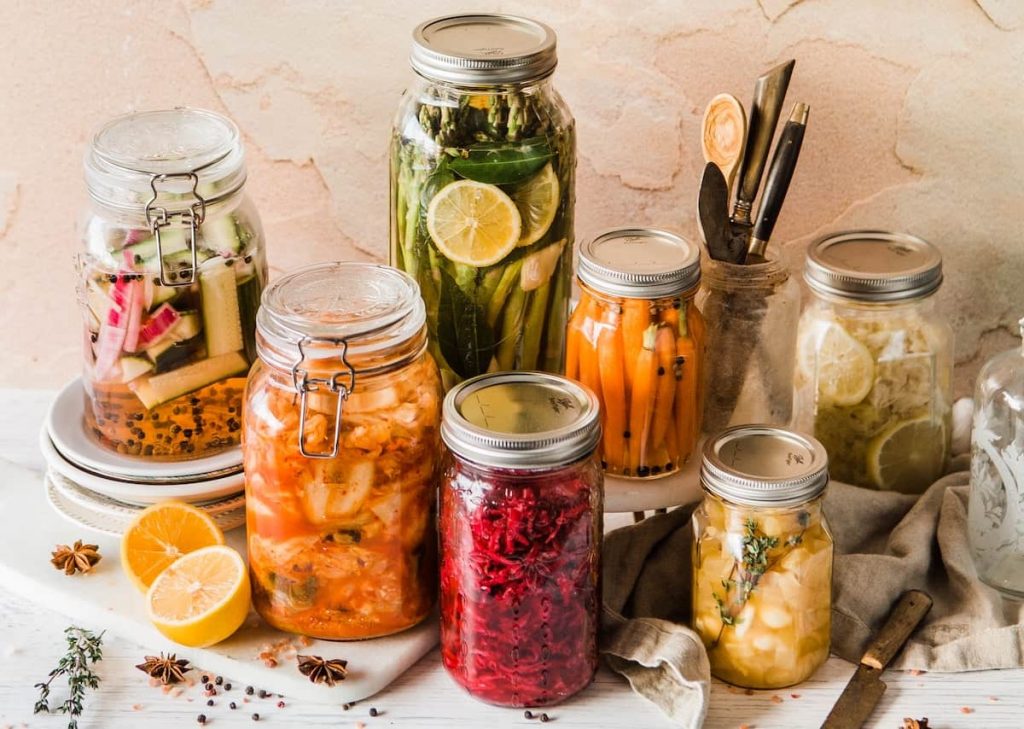 6. Find a reusable lunch box or lunch bag
I really like using bento boxes because they really reduce the need for saran wrap and ziplock bags because foods just go into the little containers in the box.  Really simple for a zero waste lunch. These lunch boxes are BPA free, no any poisonous chemicals. They are made of 100% pure high quality food grade material, which is sturdy, reusable and recyclable. Our boxes are not only better than plastic food storage but also more economical.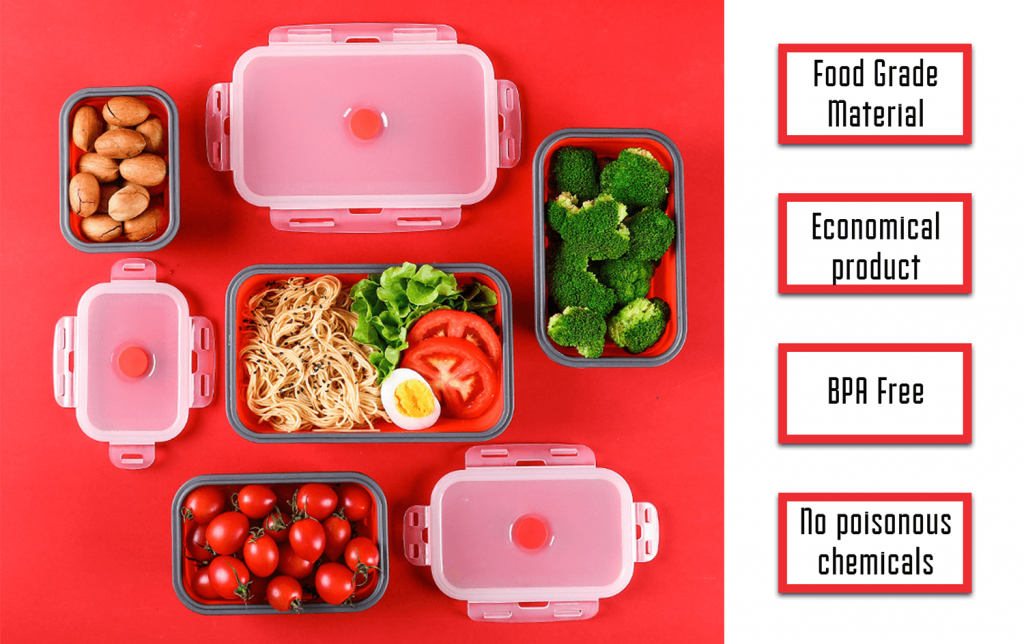 Zero Waste Lunch Boxes for meal prepping update the collapsible design; space saving; collapse to 1/3 their original size and only 3cm when collapsed with nesting design for maximum organization. These boxes fit well in your bag, purse, backpack, suitcase and takes up no space, ideal for outdoor activity or for your kid's zero waste lunch.
7. Reusable cutlery
Unless you intend to pack only finger food (which if you do, more power to you!), you'll need to provide reusable cutlery. Kids need cutlery for their zero waste lunches! This Zero Waste Cutlery Chopsticks Set is made of food-grade & eco-friendly high quality stainless steel grade SS304 and the storage box material is recycled tin; PVC-free; lead-free; chloride-free; BPA-free; no organic or chemical odor.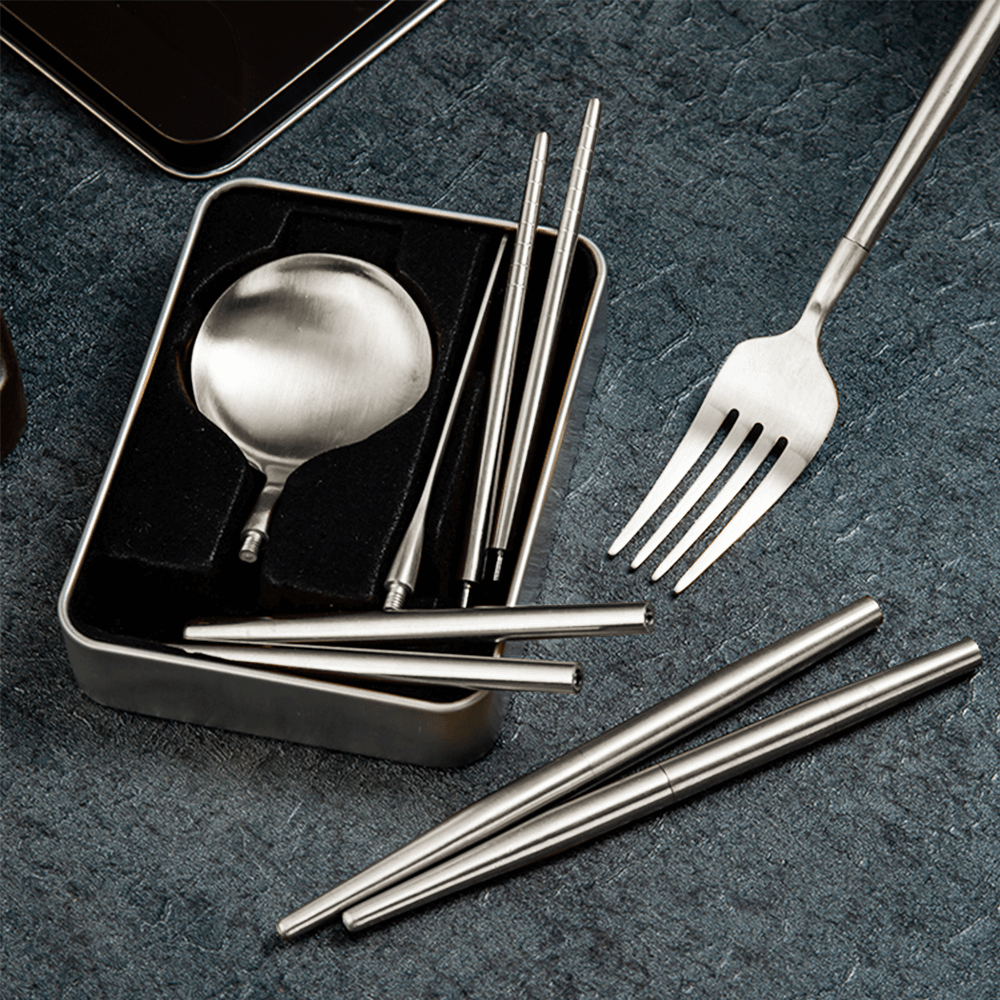 These Zero Waste Cutlery Chopsticks sets coming with a recycled tin box, ensure that you will never lose your eating utensils and you can organize them easily in the smallest boxes. These cutlery and chopsticks sets are suitable for cleaning on hand-washing or a dishwasher, ensuring a quick and safe way to tidy up after your meal. This set should be in everyone's bag if they are aiming to a zero waste lunch!
.
.
I hope this post has inspired you to get started reducing your waste while packing school lunches. Do you have to do it all? Heck no! Maybe this school year, you just start using reusable snack bags instead of plastic baggies. And then next year you can pick another area to pack zero waste lunches – this doesn't have to be an overnight change. Happy packing!