Is it easier to become a zero waste college student? Or does living off of a college campus make it easier? Here are some of our best tips for having a low impact during the best four years of your life.
College is a great place to start taking steps to live more sustainably and adopt practices that'll continue on into your adult life. Once you pick up a few new habits to reduce waste, it'll become second nature and feel easier as you go. A zero waste college lifestyle will not only help you save money but also save our Earth, too!
You live in a dorm with no kitchen appliances or you live in a small apartment and have little time to make meals, either way, you end up generating a lot of single use plastic waste from wrappers and packaging of your favorite go-to study snacks. Not only can it be expensive, but it can often be very difficult to maintain as a college or grad student. However, there are still a few kitchen items that can go a long way to help you keep your trash load to a minimum.
1. Reusable Shopping Bags and Produce Bags
Not only are plastic carrier bags hugely polluting and wasteful (with the typical useful lifespan of a carrier bag being 12 minutes) but they take 100s of years to degrade in the environment.

Add to that the fact the surcharge for carrier-bags at supermarkets is set to double to 10p and there's clearly never been a better time to bring your own bag. Reusable Shopping Bags can be picked up inexpensively or even free and have a multitude of uses, they are great for shopping, dirty laundry, gym bag you name it! No one needs plastic bags taking up space in their dorm or the planet. I think reusable bag is the first thing you should have if you want to become a zero waste college student.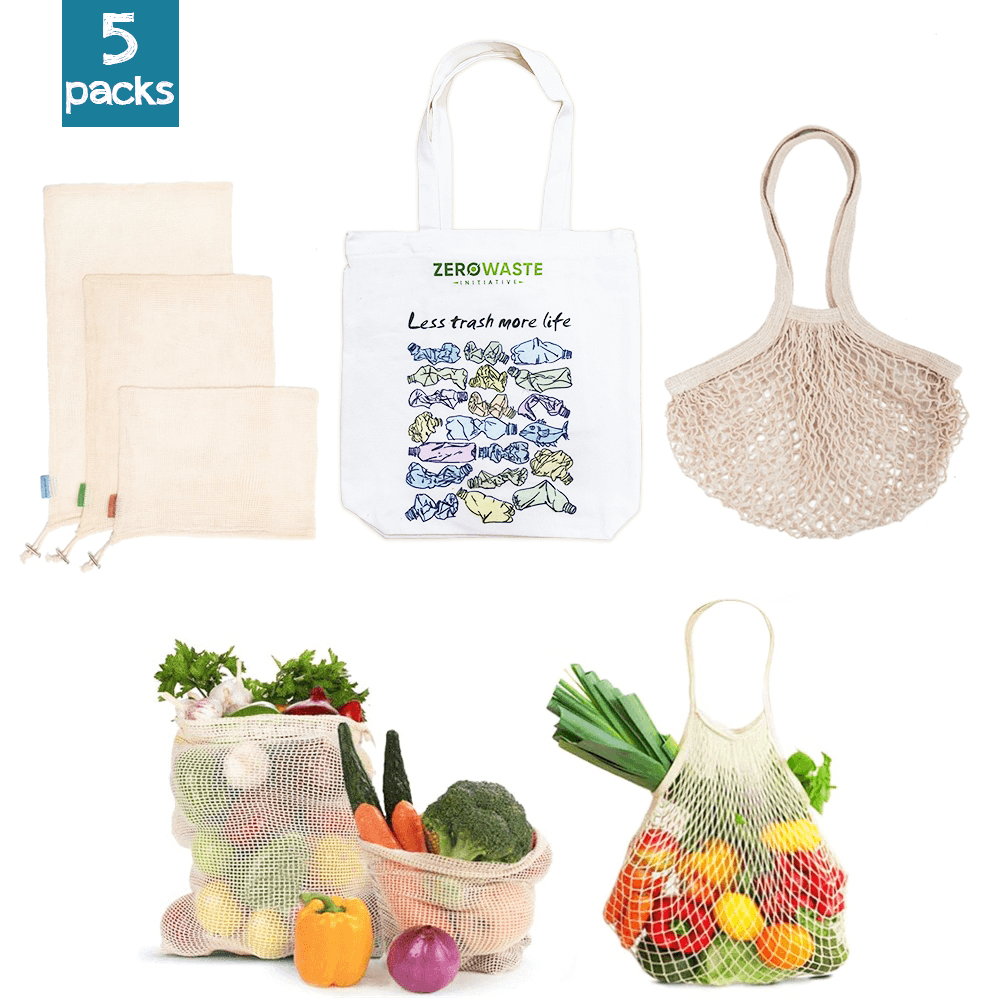 2. Choose Reusable Cloths
There are cloth alternatives that can replace a lot of your cleaning and makeup supplies. Instead of using cleaning-wipes, try out cleaning cloths with your favorite household cleaner. You can also buy cloth napkins for your bathroom, reusable cloths for make-up wipes, and reusable cloths for a floor cleaner/mop. Cloth options have a longer lifespan, can easily be re-washed and are often made out of scrap and recycled materials.
3. Use A Reusable Water Bottle & Straw
If you've done any research at all into living a zero-waste lifestyle, then you already know that carrying a Reusable Water Bottle and Reusable Straws is basically the golden rule. Whether you opt for a reusable plastic, glass, or stainless steel bottle, reusing a bottle and refilling it at your college's water refill stations will save a ton of single-use plastic.
And since college students are notoriously strapped for cash, you can look at it as a monetary investment, too, as you'll be saving big bucks in the long run by using the same bottle over and over again. Think about it: One reusable water bottle could last you four years of college. Become a zero waste college student from now!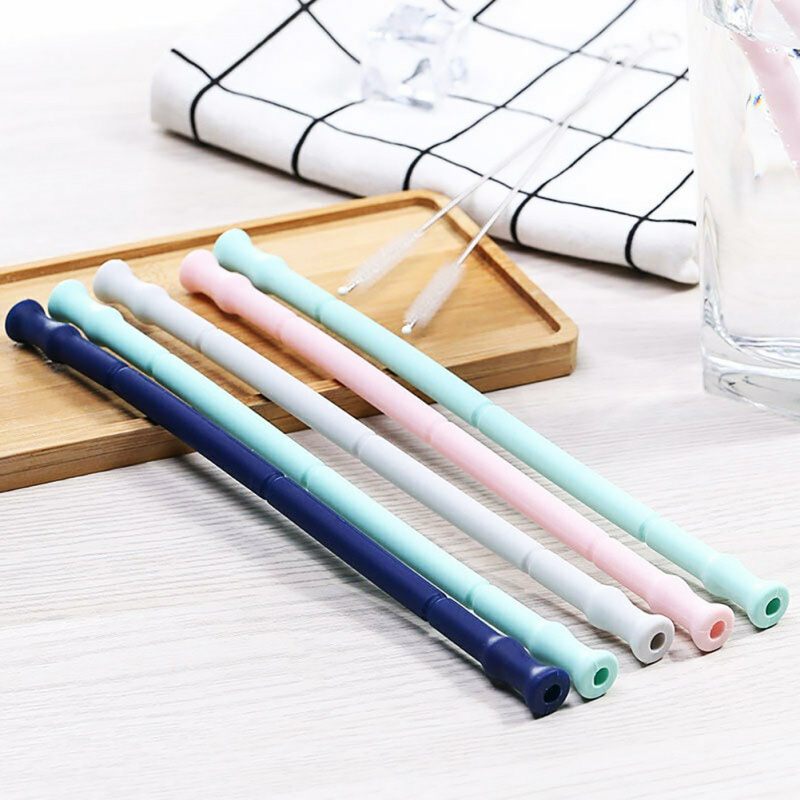 4. Get Used Textbooks
Another thing that you can do when you are thinking about how to go waste-free to get old textbooks. You are going to be studying new courses every semester. This means that you will have to buy textbooks every 6 months. Not only are they expensive, but they are also seldom worth the cost since you are hardly ever going to use once the semester is over, except in a select few cases.
Students are always looking to sell their books after they don't need them anymore; try buying them secondhand whenever possible. Your university's book store might have a collection of old editions or secondhand books that have been returned.
5. Zero Waste Cutlery Set
Gone are the days of grabbing a plastic fork and knife on your way out of a take out restaurant. Reusable cutlery are more environmentally friendly and easy to carry in a bag. The Zero Waste Cutlery Chopsticks Set is portable and designed to help you fight single-use plastic cutlery one meal at a time. This is the item that every zero waste college student should have.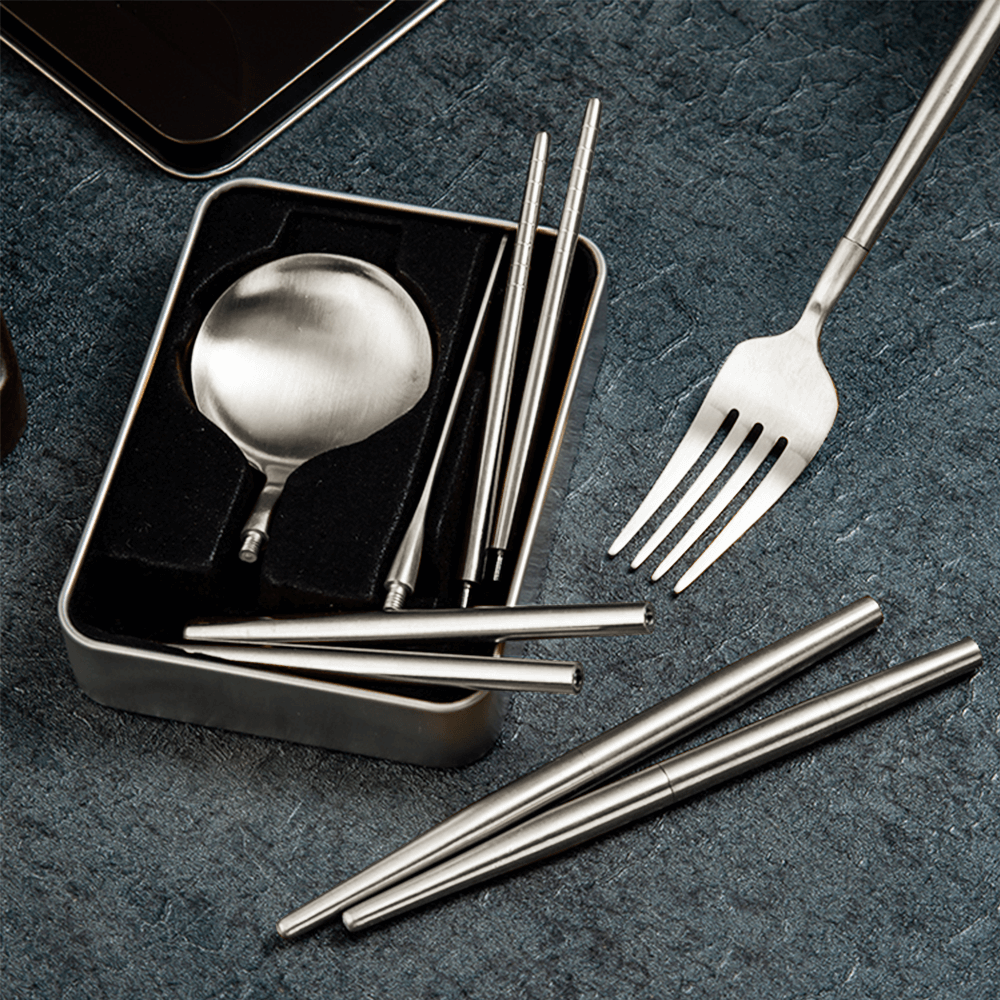 When you start or finish using, the only thing it'll need is to be screwed together or split. In turn, you can place it back in your pocket or on your bags after cleaning and take it on the go wherever your busy lifestyle leads you. You can reuse this item hundreds of times, making it the perfect solution for reducing the waste of plastic bags. Instead single-use cutlery, using zero waste cultery set will help you have a perfect zero waste college life!
6. Use The University Transportation
Sustainable transportation is a creed that most universities and colleges have in common. On many campuses, freshmen aren't even allowed to bring their cars in an effort to cut back on vehicle traffic.
Modes of transportation like walking, biking, and even using the university's buses are always encouraged. It might seem like a pain in the butt to hop on a bike or use the school's bus, but in the long run, it's the most effective option for reducing your carbon footprint. Zero waste college life is not that hard, right?
7. Have A Collection Of Reusable Food Containers
One of the biggest premises of zero waste college is reducing single-use plastics by having your own reusable containers. Start a small collection of sturdy reusable food containers to help you avoid unnecessary plastic.
If you have a kitchen, great, then you should be accustomed to storing meals in one of these. They're a great option for meal prepping to help save you time and money. If you're on a meal plan, then these are great for storing snacks from the dining hall. Cheap, late night food can be a lifesaver during 3 am study sessions. Or you can cook food, put it in Reusable Lunch Boxes and take them to school. This will help you save money and also be a excellent zero waste college student.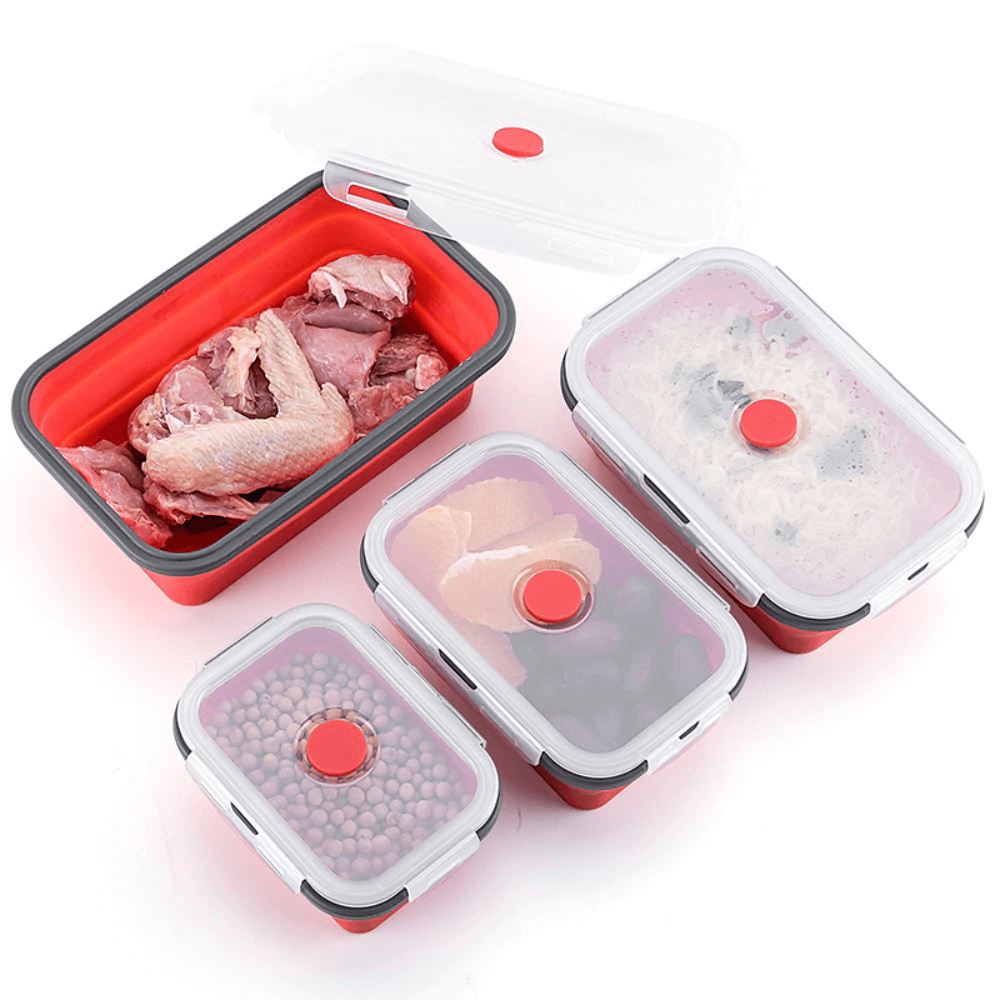 If you're looking to keep your dorm or apartment stocked with snacks and quick meals, skip the styrofoam cup of noodles and plastic bags of chips for options like soup in aluminum cans, pickles in a glass jar, fresh loose fruit like bananas and apples, snacks from the bulk section of your local grocery like nuts, dried fruit or candy in Reusable Zippered Bags. Become a zero waste college student is never that easy if you follow these simple steps!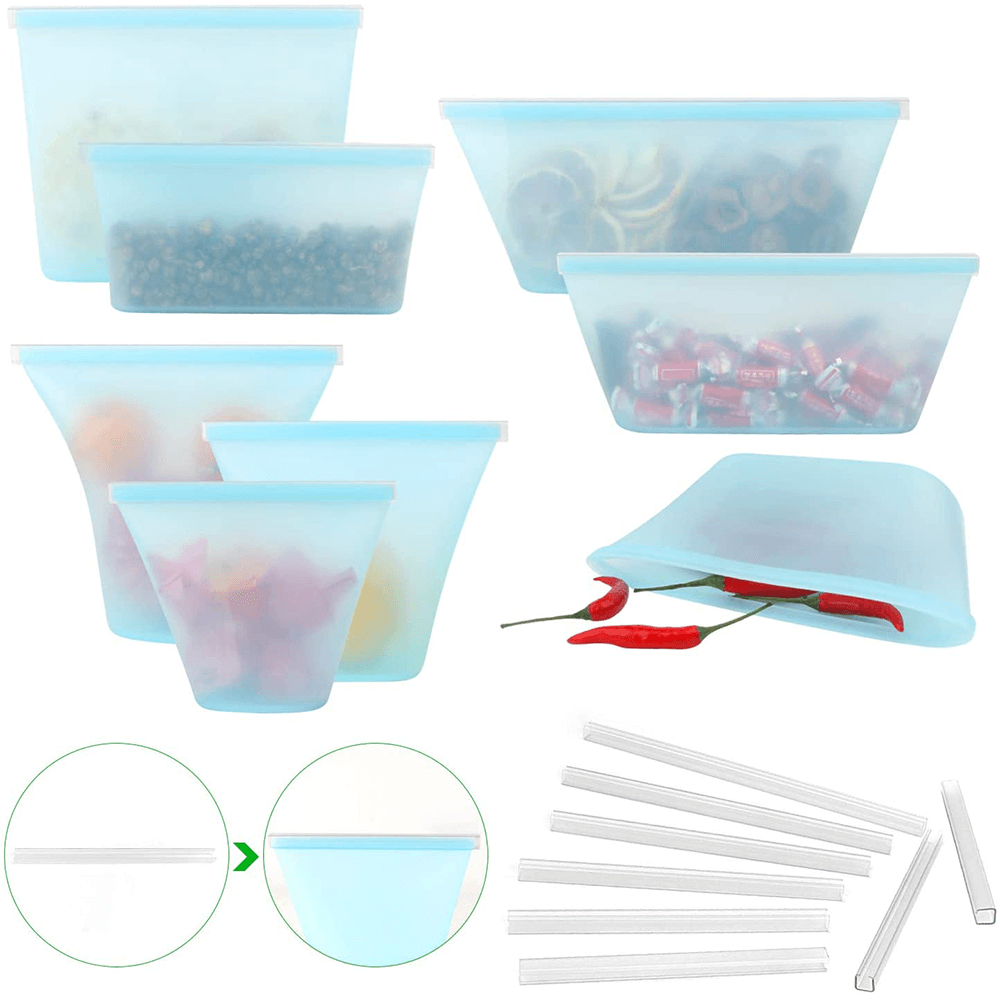 .
.
Earth is our home, and instead of destroying it or contributing towards its destruction, we should look for ways in which we can give back to it. Adopting zero waste college student life not only helps you reduce your carbon footprint, but it also helps you save money, which as a college student, you are going to be short of.
You need to remember that every step counts, no matter how small it is. Minute things such as using reusable straws and turning the tap off as you brush your teeth have a bigger impact than you'd think they'd have. Let's have a wonderful zero waste college lifestyle!
Source: Internet