Nowadays, eco-friendly bathroom supplies are becoming a hot topic. Whether it involves personal care, grooming, beauty or just general privacy, the bathroom is a space that's varied in its use, but we tend to overlook the amount of single-use plastic and paper products we use in that space compared to other spaces in our homes. A 2014 report from Johnson & Johnson's Care to Recycle initiative found that 95 percent of people self-report recycling in their kitchen, but only half report recycling in their bathroom. The most common reason? Lack of recycling bins — not interest.
Our everyday plastic use has skyrocketed over time, with the packaging of cosmetics and food in the U.S. accounting for 82.2 million tons, or 28 percent of total waste generation in 2018, more than 120 times what was being produced in 1960, according to the Environmental Protection Agency. Nearly 70 percent of that plastic waste is sitting in landfills. Finding the right eco-friendly bathroom supplies , such as deodorant, toothbrushes and makeup wipes, can help reduce the waste produced and thrown into landfills.
I. How To Reduce Plastic In Your Bathroom
1. Recycle
While 90% of packaging in kitchen is recycled, only 50% from the bathroom gets the same treatment, according to the Recycle Now campaign. One option recommended by the Circular Economy Taskforce is to keep a separate recycling bin in the bathroom. Some beauty brands, including Mac and Kiehl's, run packaging return programmes for its products. Lush has a wide range of body and haircare bars and a recycling scheme for its black pots, and offers a variety of packaging-free products. Buying reusable bathroom supplies will not only help you save money but can also reduce plastic waste.
2. Reduce waste gradually
"Use up what you have before buying anything new," says Chillingsworth. "Start simple and change one thing at a time. It's useful to see how a new product works for you before changing anything else." Noy says gradual change can be especially helpful for those on a tight budget. "If you make a list of all the plastic items you have in your home and alternatives you want to swap them for, you can then budget to make a couple of swaps a month.". Plastic-free bathroom supplies will help you!
3. Go for refill options
More and more brands now offer bulk refill options. Salt of the Earth sells one-litre refills of its natural deodorant, while brands such as Ecover have a range of five-litre refills. Many zero-waste shops also offer refill stations where you can top up your own containers. Chillingsworth suggests making some products yourself, such her "oat bath blend". Place a handful of porridge oats in a muslin square, add a few dried lavender flowers or rose petals and tie into a bag. Place under the running bath water. Add essential oils for a stronger fragrance. Finding plastic-free bathroom supplies and reusing them is a great tip!
II. 4 Eco-friendly Bathroom Supplies You Must Have
1. Bamboo toothbrush
More than 30 million plastic toothbrushes are disposed to landfill in Australia each year! Swap your regular plastic toothbrush for a biodegradable toothbrush made from cornstarch or bamboo. They should be the first bathroom supplies you have!
You can repurpose old brushes for cleaning tasks – they make great nailbrushes or can be used to clean tricky areas around taps and plugholes. If you have a bamboo or wooden one, use pliers to remove the bristles, then compost the wooden handle.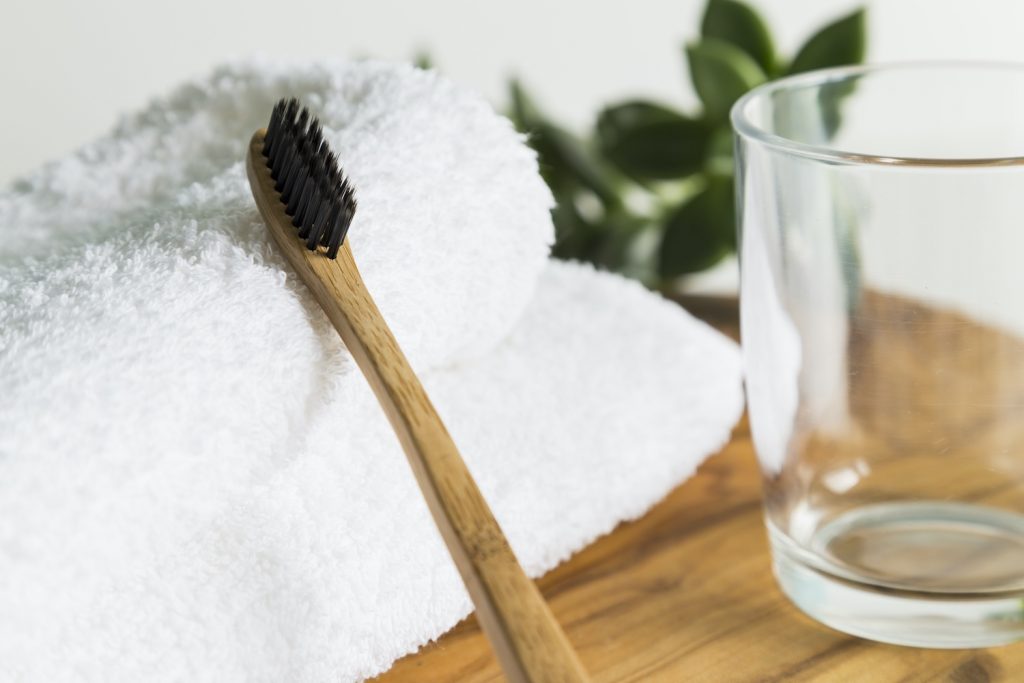 If you don't like the feeling of a wooden brush in your mouth, try a toothbrush made from recycled plastic or a toothbrush system with replaceable heads.
2. Zero-waste soap and shampoo
The second bathroom supplies are zero-waste soap and shampoo. Swap shower gel and handwash for a bar of solid soap, but make sure to check the ingredients if you are vegetarian or vegan—solid soaps can contain sodium tallowate, made from rendered animal fat. Stearic acid and glycerin in soap can be animal derived, plant derived or synthetic, so check the label for vegetarian or vegan certification.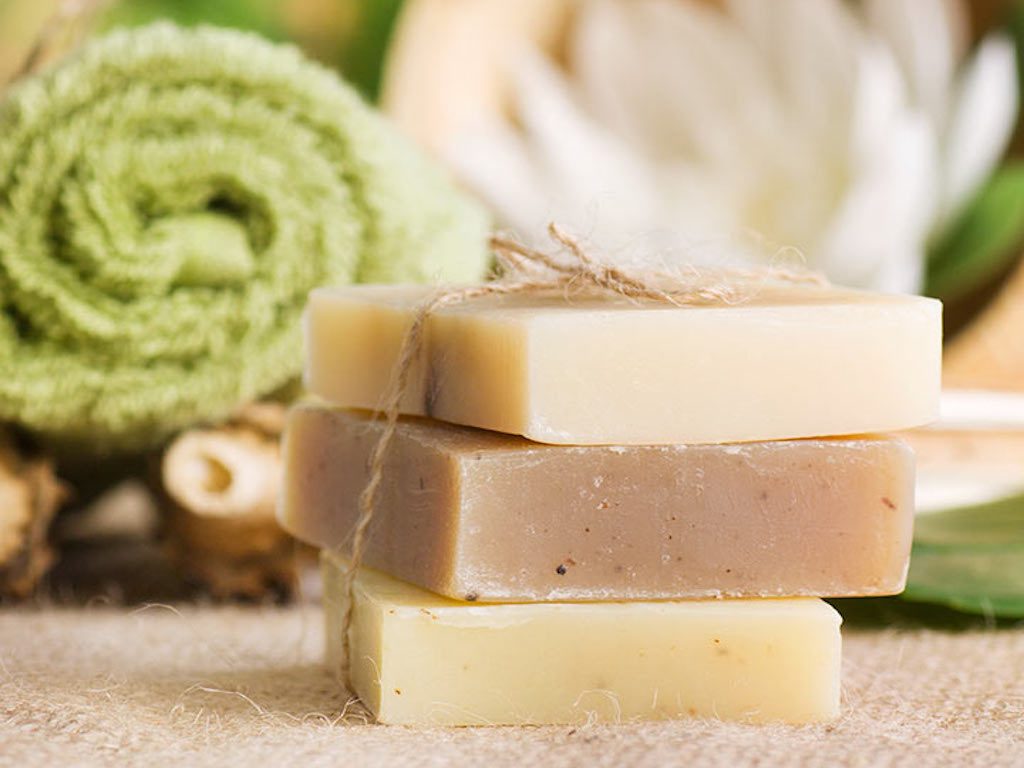 If you use solid soap, save the end stubs and pop them into a sisal bag for a natural body scrub! Another zero-waste option is to choose refillable liquid soap, shower gel, shampoo and conditioner.
Shampoo bars and cubes are a great alternative to liquid shampoo. A moroccan clay powder called rhassoul can be used to replace both soap and shampoo. It's even possible to wash your hair with rye flour! Coconut oil, cider vinegar or a herbal rinse of marshmallow root can be used to condition hair.
3. Reusable menstrual products
Let's make reusable menstrual prodcuts become must-have bathroom supplies! Similar to nappies, single-use sanitary pads contain plastic and take years to break down in landfill. Tampons are individually wrapped in plastic, which means even if you use these you're still consuming plastic every cycle. Choosing a silicone menstrual cup over conventional menstrual products is not only better for the environment, it's a big win for your health and wallet too!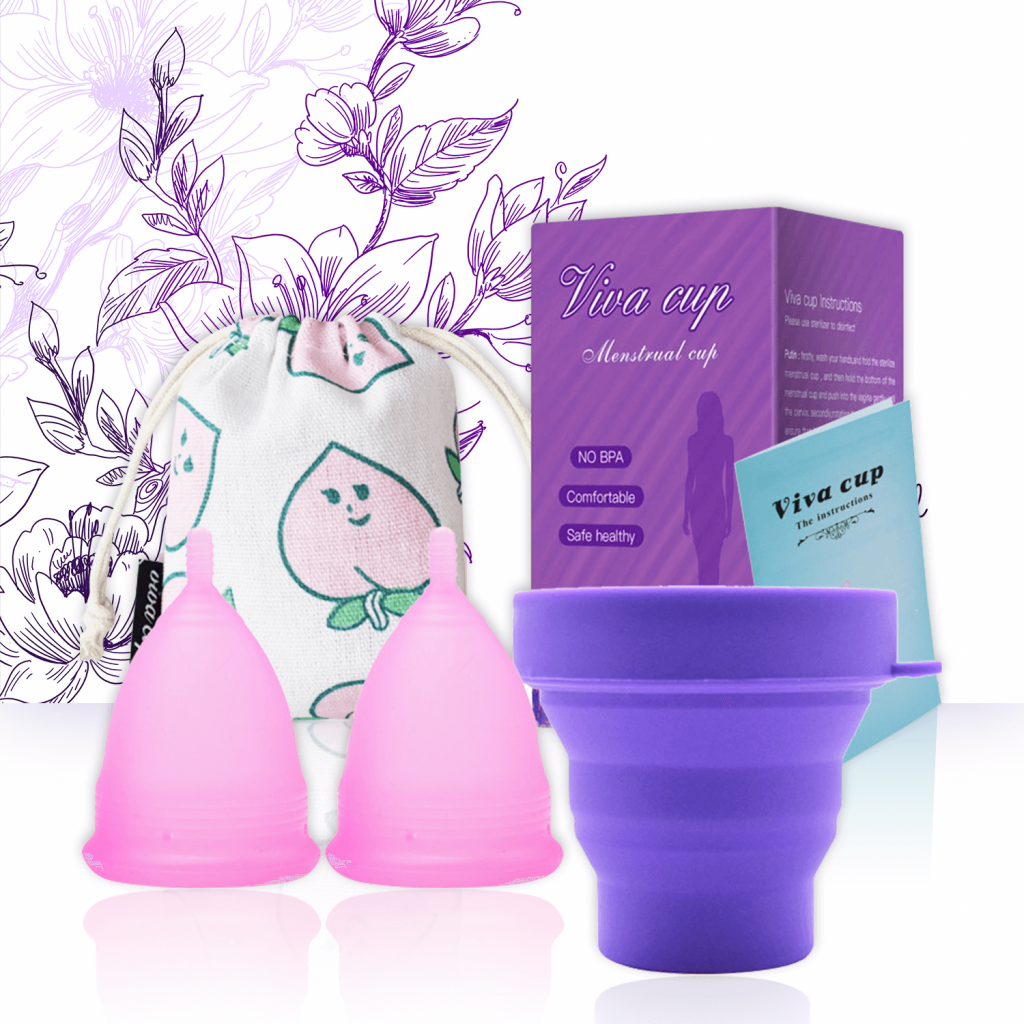 This Set 2 Zero Waste Menstrual Cup will definitely become every woman's friend! When you choose our menstrual cup, you're investing in the highest quality menstrual cup on the market today. Here are the reasons:
Healthier: Made of medical grade silicone and dyes to ensure complete biocompatibility and safety. They are hypoallergenic and is free of BPA, latex and dioxins.
Convenient: Holding 3 x more than a regular tampon and non-absorbent. No bulky spares to carry or used products to dispose of.
Active and Comfortable: you can wear our menstrual cup for 10 consecutive hours before having to clean it and reinsert it. When you place it correctly, you would feel like you're wearing nothing!
Money-Saving: One Zero Waste menstrual cup lasts for years, and costs the same as you would spend on disposables in 6-8 months.
4. Silicone loofah
The final bathroom supplies we want to recommend are silicone loofahs!
Loofahs are a bacterial paradise, especially if they hang unused for days or even hours without a good rinse or regular replacement.
And worse yet, many plastic loofahs you find in stores send microscopic bits of microplastics straight into your shower drain and into the sewage system, where they eventually reach the ocean and add to the growing level of plastic pollution glutting the ocean.
But there are plenty of affordable, eco-friendly, germ-free, and guilt-free loofah alternatives out there that you can use to rid your sacred shower time of worries about your hygiene habits and your planet, such as this Silicone Zero Waste Back Scrubber. They will be the best eco-friendly bathroom supplies in your house.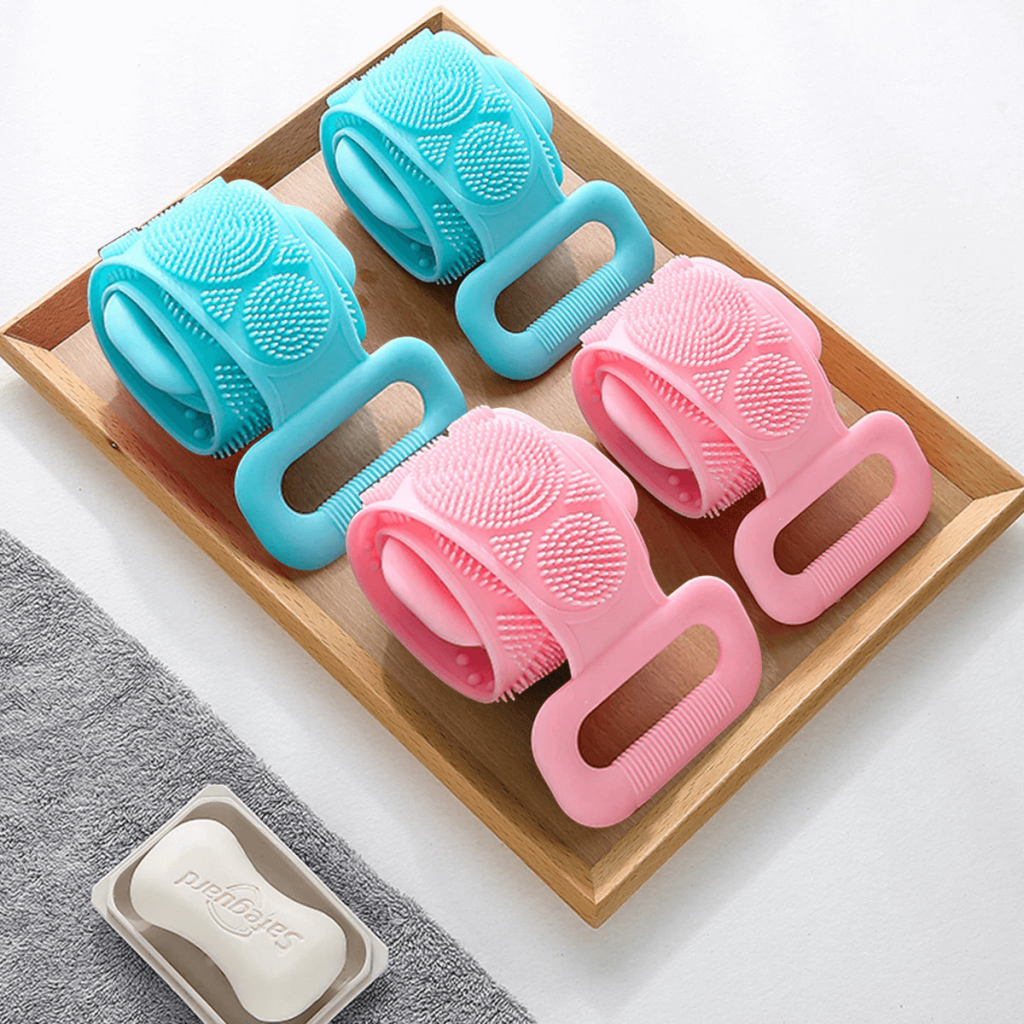 Durable: high quality food grade silicone material. They are free of BPA , resistant to high temperature and not easy to rot.
Streched length: They are increased length to 60 cm/ 24 inch, can scrub any part of the back where your hands can't reach in your bath.
Double-sided design: The bristled surface can be easily foamed, and the hemispherical surface can be used to massage and activate the meridians.
Deep cleanse: can remove your makeup, exfoliate your skin, remove the dead skin cells and massage to help new cell growth.
.
A plastic-free bathroom is possible. By making the switch to eco-friendly bathroom supplies, you'll reduce your plastic waste, enjoy both health and environmental benefits and help create a more sustainable future for all.
—————————————————————-