Water bottles became popular because they offer a cost-effective, versatile and robust solution. More plastic has been produced in the last decade globally than in the whole of the previous century, a testament to its popularity for use in items such as water bottles.
One reason people turn to bottled water is that they are concerned with the quality of tap water they receive from municipal sources. However, many of the major brands of bottled water come from purified municipal tap water. This means that there is often no difference between tap water and bottled water. Plastic beverage bottles are one of the most collected waste items in stream and beach cleanups across the world. These 3 facts will make you consider about giving up on using plastic water bottle.
1. Plastic water bottles are harmful to the environment
It's common knowledge that plastic isn't very good for the environment, but not many realize just how dangerous it can actually be when given the chance. Whether it's in the manufacturing process or during disposal, these materials can throw ecosystems out of control and create more problems than there are solutions.
Americans buy 29 billion water bottles a year. For every six bottles people buy, only one is recycled. That leads to a big problem given the fact that water bottles do not biodegrade, but rather photodegrade. This means that it takes at least up to 1,000 years for every single bottle to decompose, leaking pollutants into our soil and water along the way.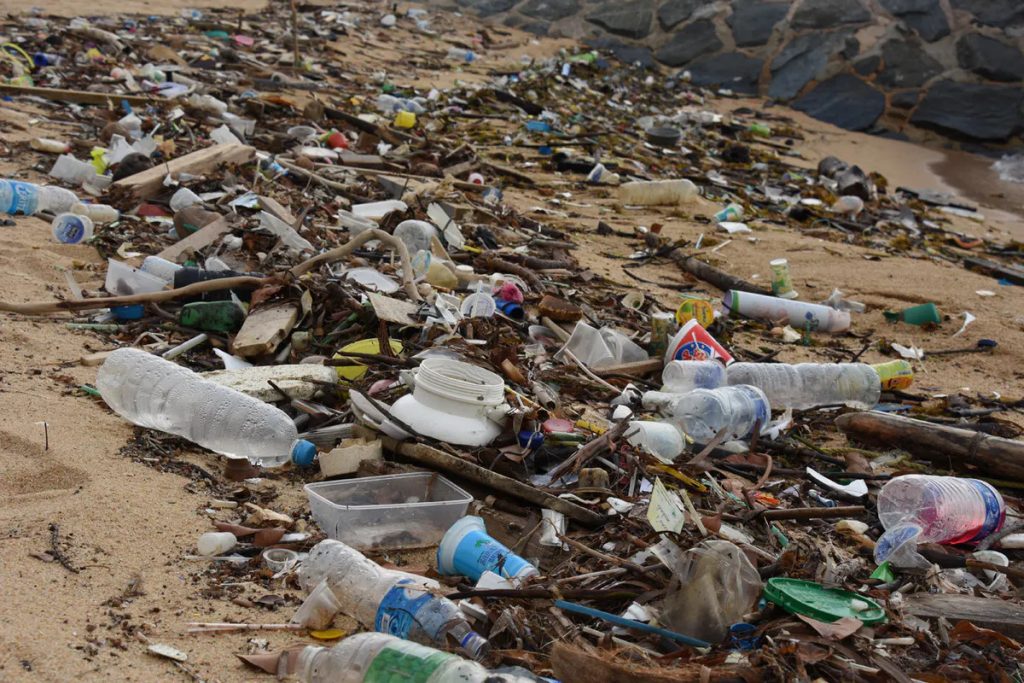 Water bottles create a large eco-footprint before they even become waste. The manufacturing process of plastic water bottles alone releases tons of carbon dioxide into the atmosphere each year. As a result, the surrounding oxygen becomes contaminated, making it harder to breathe and, in some regions, even making the residents sick. Moreover, bottles then have to be transported to their destination, consuming more energy and contributing to air pollution.
As a result, U.S. landfills are overflowing with 2 million tons of discarded water bottles. And because plastics are produced with fossil fuels, not only does that make them an environmental hazard, but also an enormous waste of valuable resources. It takes three times the amount of water to produce a bottle as it does to fill it and 17 million barrels of oil are used annually to produce enough bottles to meet demand.
2. They are killing animals
Unfortunately, runoff from landfills carries more than just toxins to the oceans and nearby wetlands. Millions of plastic water bottles are also floating in these waters, potentially injuring or killing any animals that encounter them. In many cases, marine life will choke on these sharp material shards. But even if an animal is large enough to consume it, the non-degradable plastic will still often cause their demise.
Plastic bottles break down into smaller and smaller pieces over time. These small plastic pieces, known as microplastics, often get into the watershed (lakes, rivers, streams) along with water bottle caps, which are not recyclable. These microplastics end up at the bottom of lakes and oceans where they are commonly mistaken as food and eaten by aquatic and marine animals. Plastic waste in our oceans is a major environmental concern that threatens many species of sea creatures, including Magellanic penguins, which can be seen here at Potter Park Zoo.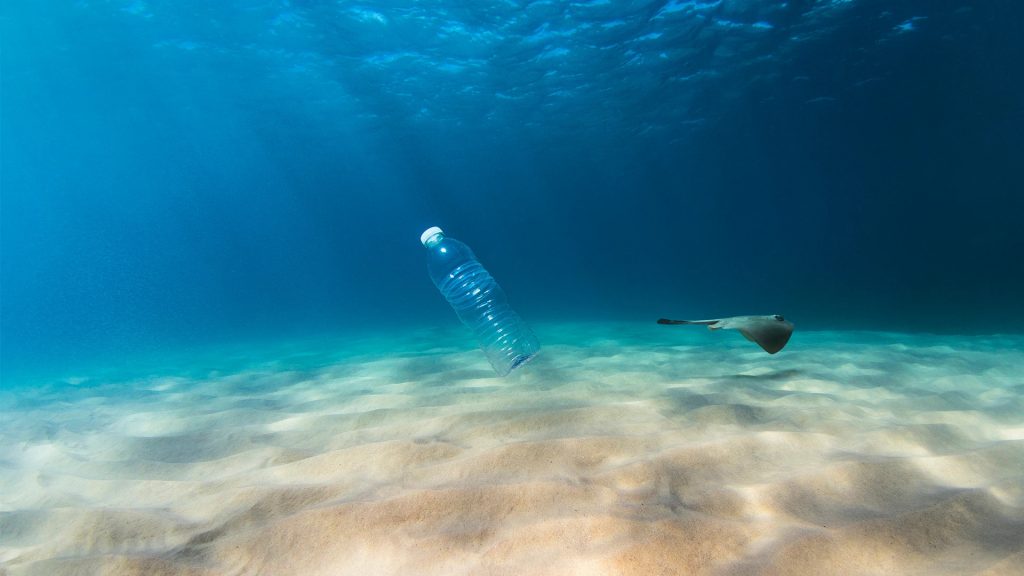 It's been estimated that by 2050, the ocean will hold more plastic in weight than fish. Plastic waste is harmful to animals and disrupts ecosystems due to the chemicals that are leaked and infiltrate the air. It's apparent that whether by land, sea, or air, the dangers of plastic water bottles are a concern for environmentalists and consumers alike.
3. Bottled water is not good for your health
The harmful effects of plastic water bottles don't just reach those living in the wild. Even we humans aren't immune to some of the dangers. While we want to think that our bottled water is properly filtered and clean, it's important to acknowledge that they might not all be. Not all bottled water is tested as frequently as tap water, meaning that there could be more in our water than we believe.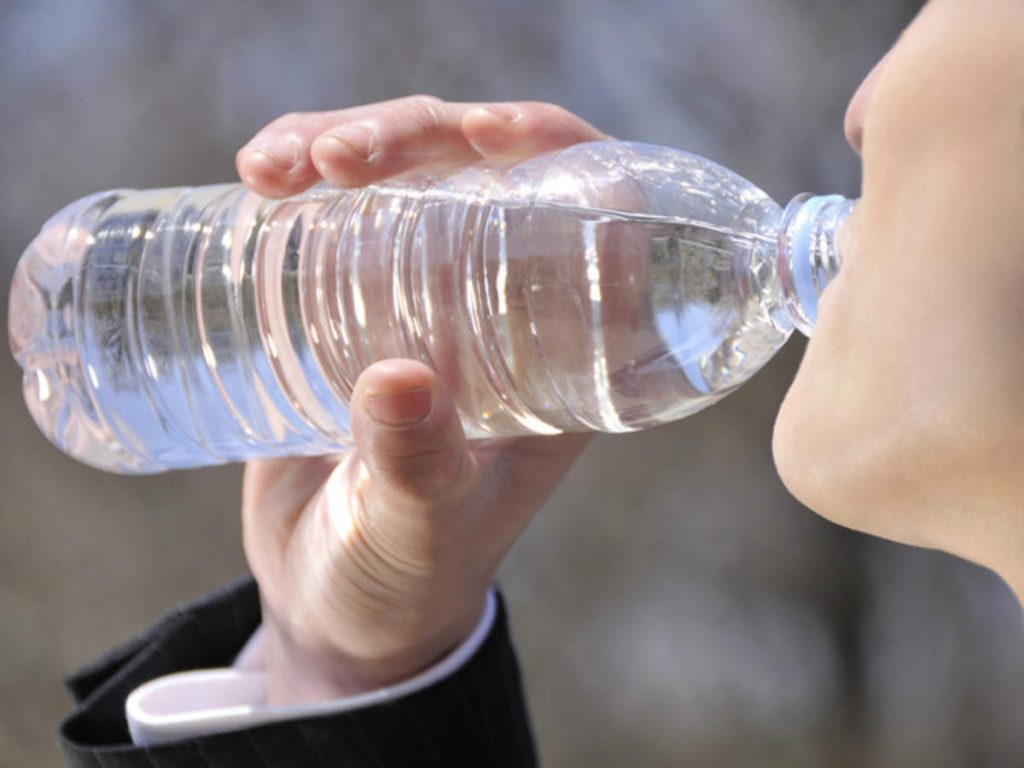 It is not mandatory for bottled water corporations to conduct lab tests or inform consumers where their water originates. In contrast to bottled water, tap water suppliers must undergo testing to show contaminant levels, offer quality reports to consumers, meet EPA standards, and disclose their water sources. This means bottled water isn't always the safest option.
Most bottled water is sold in plastic #1, also known as polyethylene terephthalate (PET). Research shows that PET may be an endocrine disruptor, altering our hormonal systems. Although this type of plastic is BPA free, phthalates in bottles can still seep into your water, especially when exposed to high temperatures or stored for an extended period of time. Additionally, bottled water can be on average 1,000 times more expensive than tap water. So why are we still purchasing bottled water that pollutes our environment and impairs our health?
Things you can do to cut down on them
Tell your friends and family about the impact bottled water is having on our environment. Encourage your workplace to ban plastic water bottles, and educate your children about the positive impact they have on the environment when they use reusable bottles.
Purchase a water filter to keep in your refrigerator and use it every morning to refill your reusable water bottles for the day.
Ask your local representative if your county can install more water fountains so people in your community can refill reusable bottles more easily.
Carry a reusable water bottle with you wherever you go. Most universities, municipal buildings, and other buildings have recently installed water bottle refilling stations that are easier to use than drinking fountains. Break your bottled water habit by filling your cabinet with this Silicone Portable 500ml Water Bottle that will not only help you improve the health of the environment, but will also be safer and better for your own health as well.
Why our bottles are the best choice for you:
A space saver with absolutely safe materials:
+ The only folding silicone bottle that uses silicone with a unique ergonomic design.
+ Contain BPA, food grade, completely non-toxic, no organic or chemical odor, can be reused hundreds of times.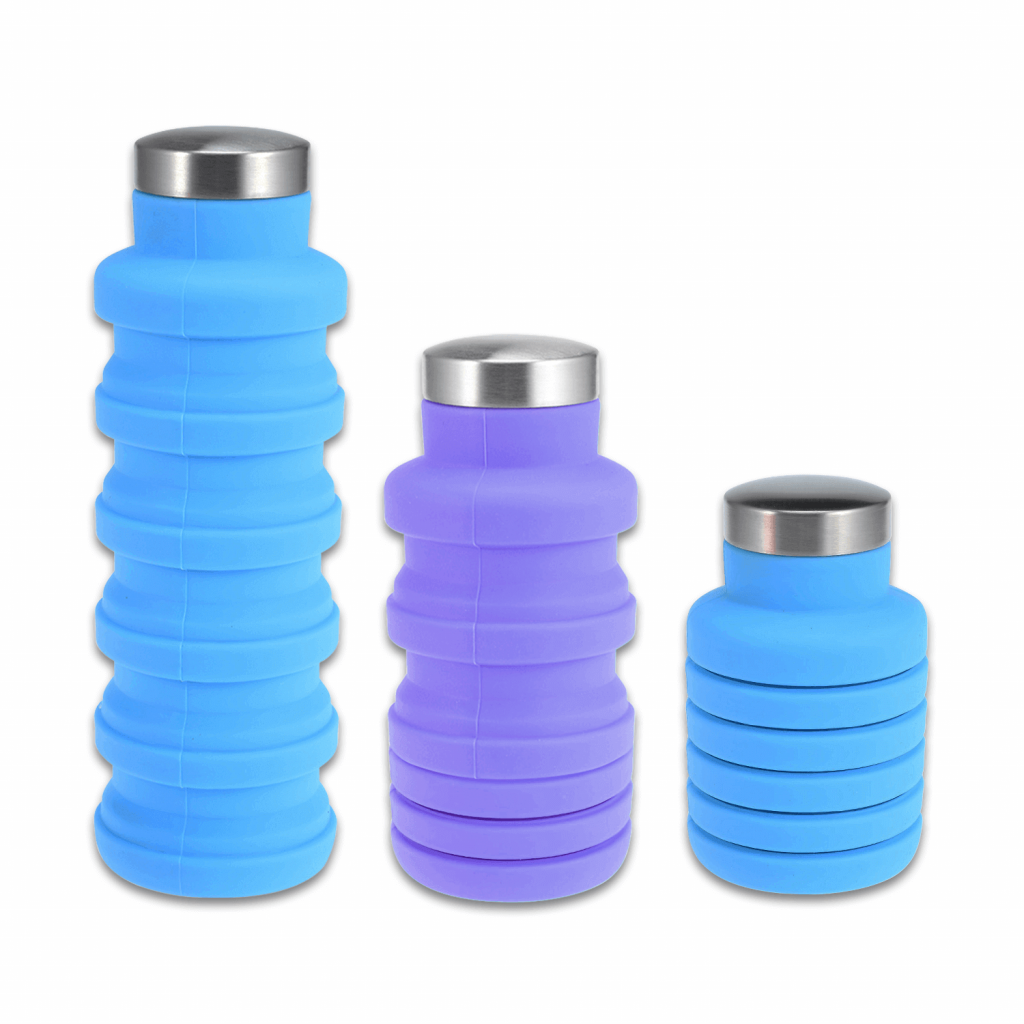 Safe with hot & cold drink and Won't fall over:
+ Dishwasher Safe, Freezer Safe.
+ It combined with advanced air valve and silicone and may even be the most unique, functional design you've ever seen.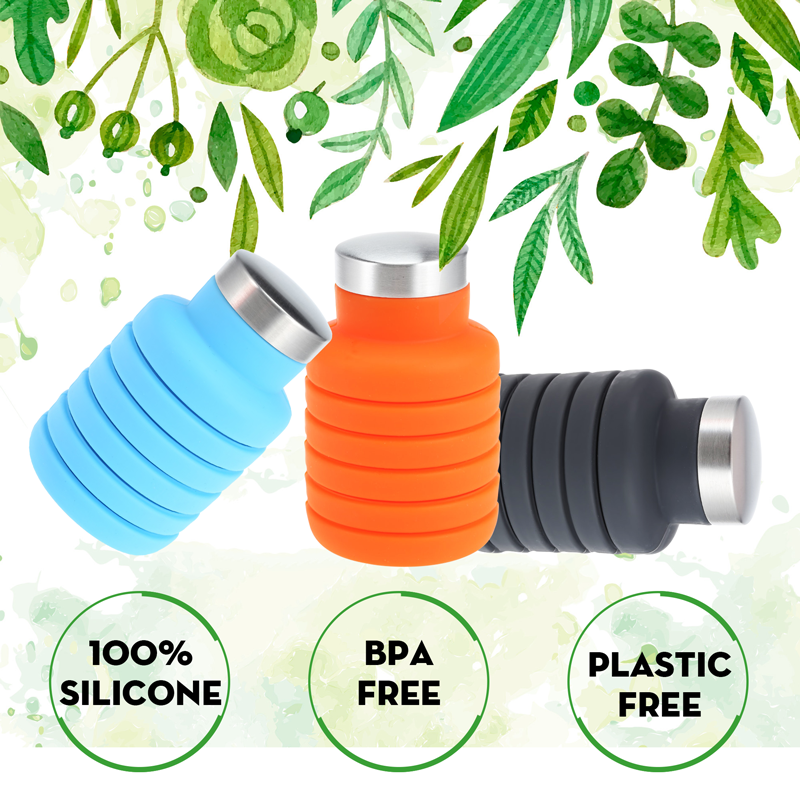 .
It's not just plastic water bottles that are causing environmental harm. Try to find household items, such as soap and cleaning supplies that are in environmentally-friendly packaging.
---
The mission of Zero Waste Initiative is reduce the use of disposable plastic products, provide people with safe, convenient, eco-friendly, recyclable and zero waste products, trying our best to save our planet
Together we can make a difference!
Would you like to join with us?