Did you know, 80 billion bottles of shampoo and conditioner are disposed of around the world every year, with most ending up in landfills, and even our ocean. The average bottle of liquid shampoo or conditioner can be made up of 80% water. That's a lot of plastic and wasteful!
In an effort to save the environment and avoid harsh chemicals, consumers are now opting for products that will help save the planet.
What are shampoo bars made of?
Shampoo bars are extremely concentrated blocks of moisturising oils, made without the nasties that commercial products usually contain, e.g. parabens, synthetic fragrances, SLS's, preservatives, and other questionable chemicals. This is a great plastic-free alternative to your usual hair care products.
There are 3 types of shampoo bars
Cold-pressed Bars: These bars are more typical of natural homemade bars. The process of saponification is used where fixed oils (like coconut) with an alkali (such as lye) are mixed to produce a soapy composition.
Glycerin Based Bars: Glycerin based soaps are a lot softer and more natural on the hair so are good for people with really sensitive scalps and dry hair. They are also good for dry, itchy scalps and for those that suffer from scalp psoriasis as the glycerin is a natural humectant, that is, it attracts water. This will hydrate the skin and hair. Just be wary of the ingredients, many brands use palm oil as the main ingredient.
Solid Surfactant: These are pretty much commercial shampoos in a bar form. They contain surfactants that are the main ingredients in regular shampoos and thus clean the hair like regular shampoo. These bars can be very drying and should be used with a conditioner. People with sensitive scalps should be wary of these types as they can be quite harsh.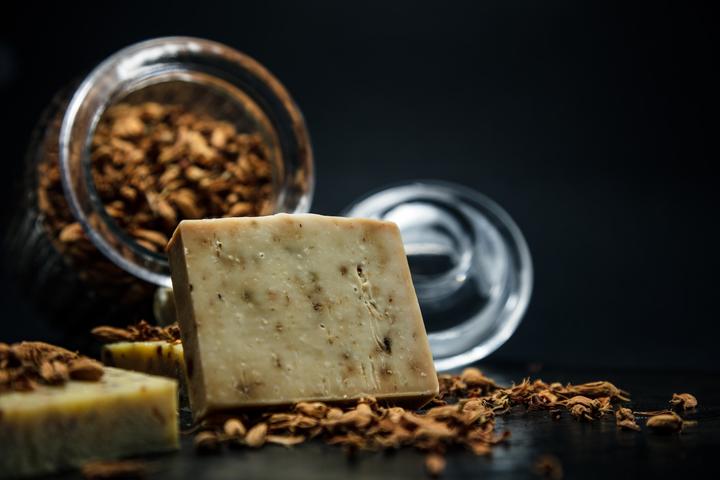 What's the difference between soap bars and shampoo bars?

While the process for making a shampoo bar is the same as making soap and the ingredients seem similar, a well-formulated shampoo bar is not your typical soap bar.
Shampoo bars and soap bars are made the same way but soap bars are made with ingredients that the skin loves and shampoo bars are made with ingredients that hair loves. So many of these ingredients are for both bath and hair. It is the combination and addition of some ingredients that make them different.
Shampoo bars contains carefully selected ingredients that promote a moisturized scalp and well-conditioned, shiny hair. Shampoo bar "recipes" are tweaked to use different proportions of oils and butters and to include botanicals, like nettles right, herb infused oils and essential oils that are known to help nourish the hair and scalp.
Who is a Shampoo bars for?

They're best for those who frequently wash their hair to eliminate daily grime rather than a build-up of grease. They also work well for those looking to subtract some kgs off their luggage if travelling. There are some clear pros and cons to them.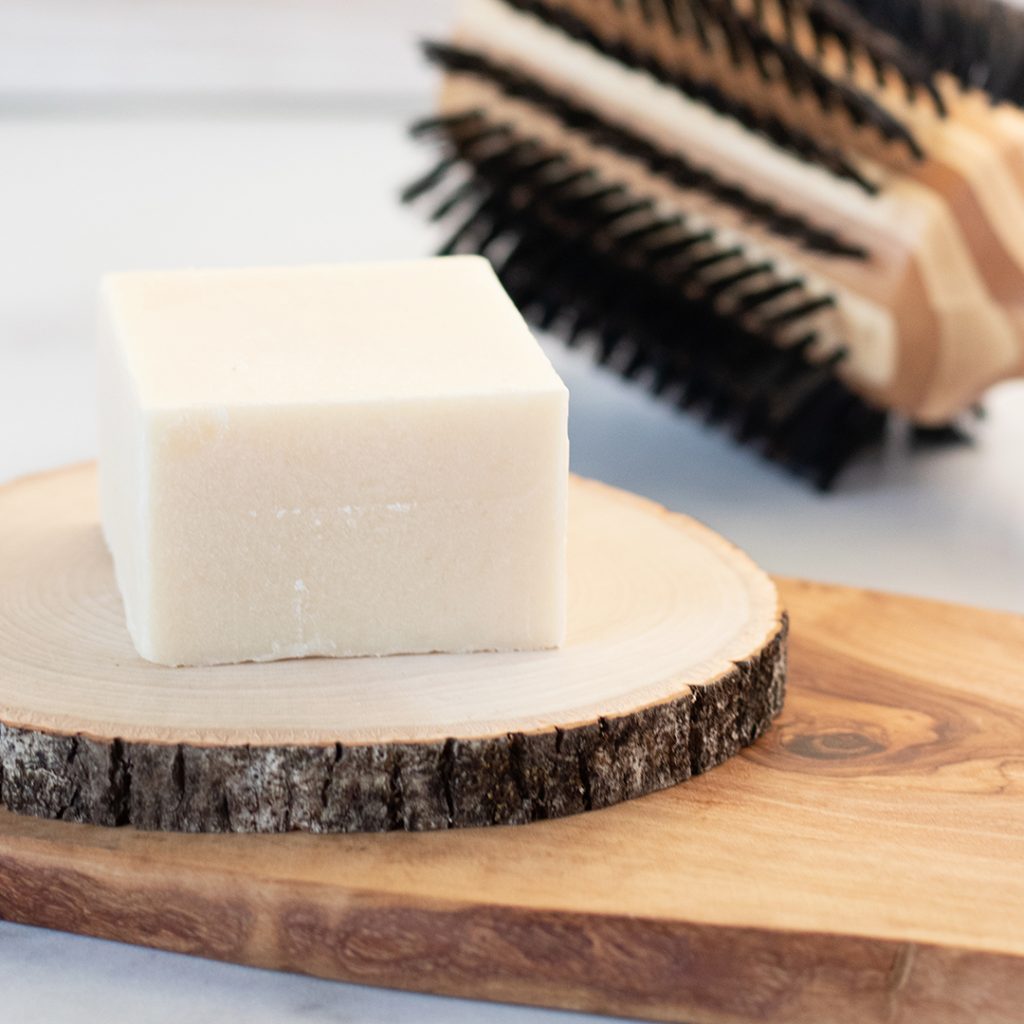 Pros:
They help decrease our environmental impact by getting rid of plastic bottles. And they're also more eco-friendly – wrapped in paper or card, they help reduce the industry's problem with over-packaging.
Depending on your hair type and how often you wash your hair, a shampoo bar can provide the equivalent number of washes as three bottles of shampoo. A conditioner bar can last 6-8 months and save you purchasing five bottles of conditioner. One bar costing only slightly more than the average drug store bottle brand, this can save you big.
They're lightweight – their compact size makes for a more travel-friendly alternative to bulky bottles.
In addition to relieving a dry and itchy scalp, natural ingredients in shampoo bars promote hair growth, leave hair feeling lightweight, clean, and full of volume.
Cons:
Chicago-based master stylist Jon-David says that Because of the high concentration of cleanser in bar shampoos, they tend to have more a waxy consistency, which can build up in your hair. Application is key and only a little is needed. If too much is used, your hair will feel pretty waxy when dry.
Some hair textures respond better than others. Those with long, porous or curly hair especially may also experience tangles and frizz.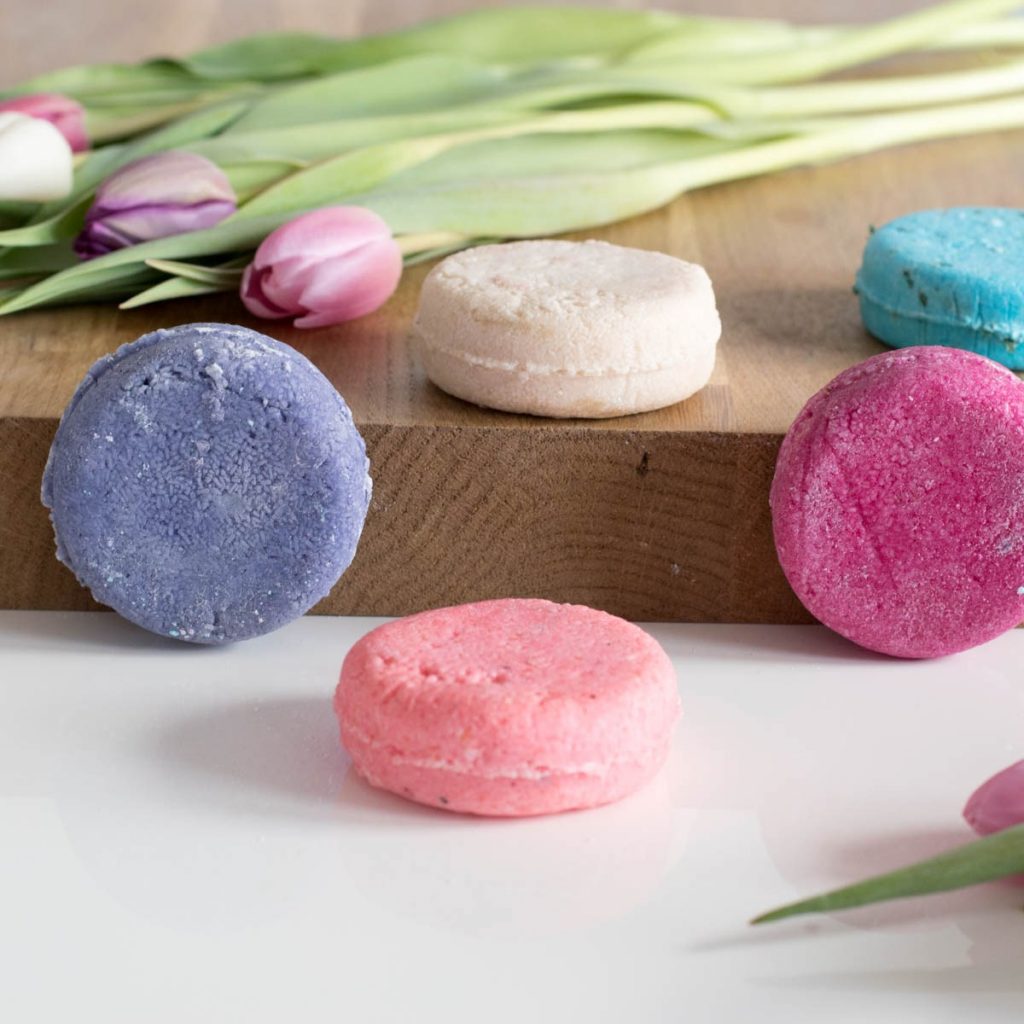 How to use this shampoo in 3 easy steps
Wet your hair thoroughly with warm water.
Moisten the bar and then rub it directly through your hair from scalp to ends, working up a thick lather with the pads of your fingers (do not use your fingernails).
OR
Wet your hands with warm water and lather up by rubbing the bar between your hands. Work the lather from your hands into your hair using the pads of your fingers (not your fingernails), massaging the scalp and hair roots and cleaning outward towards the ends.
Rinse thoroughly with warm water until all of the shampoo lather is removed. Work it along the length of your hair and scrub to manage split ends and other problems.
N.B. Like soap the shampoo lather can sting if it gets in the eyes so tilt your head backwards.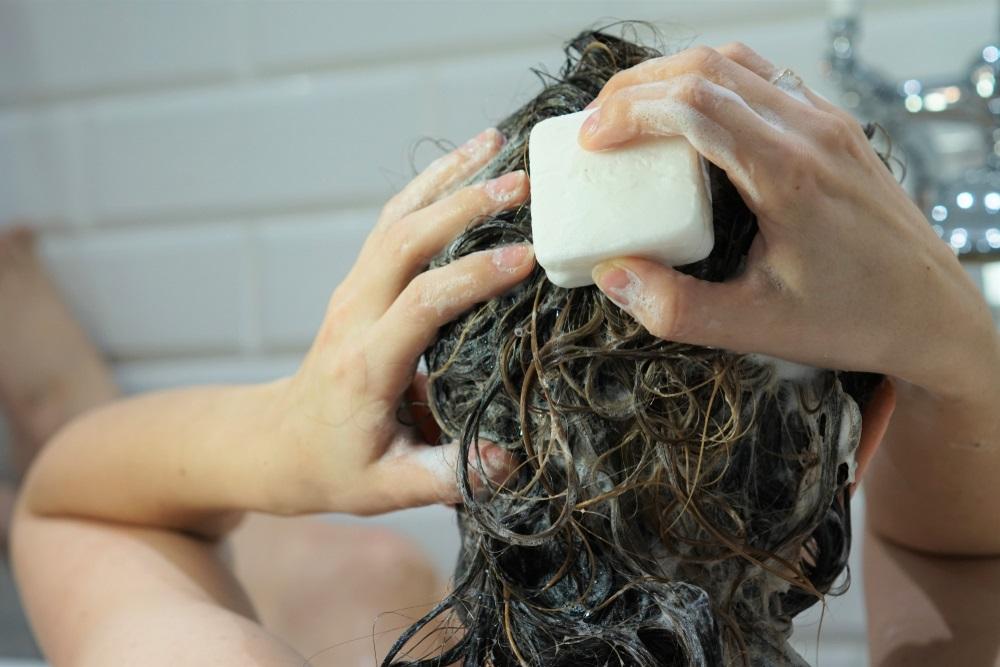 The bottom line is that everyone is different and their skin and hair and what works good for some might not work for others. This is way mini bars are sold so that you can try a bar for small price before committing to a full size bar.
And last: you can use them conditioner free. Since many shampoo bars contain nourishing oils like Argan Oil, Jojoba Oil, Avocado Oil and Almond Oil you can skip the conditioner to save even more money. The zero waste lifestyle may look different depending on where you live, but everyone can participate on some level.
Source: Internet