Period Products: The Plastic Problem
In recent years, many people have given up the more traditional options of tampons and pads in favor of the menstrual cups. Plastic pervades modern life, and menstruation is no exception. Since the middle of the 20th century, many tampons and menstrual pads have contained somewhere between a little and a lot of plastic in their basic design—sometimes for reasons that "improve" the design, but often for reasons less crucial.
Getting a handle on how much plastic waste comes from menstrual products is tough, in part because it's labeled as medical waste and does not need to be tracked, and in part because so little research has even looked at the scope of the problem. But rough estimates for the likely output are staggering: In 2018 alone, people in the U.S. bought 5.8 billion tampons, and over the course of a lifetime, a single menstruator will use somewhere between 5 and 15 thousand pads and tampons, the vast majority of which will wind up in landfills as plastic waste.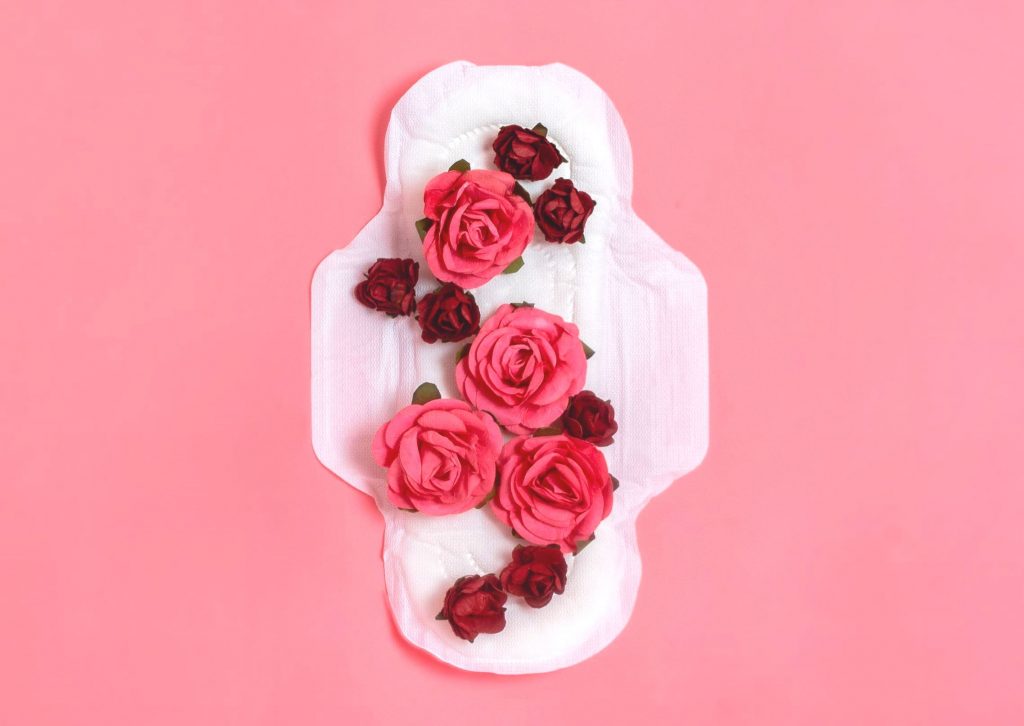 Did you know that conventional sanitary pads contain a high percentage of plastic? One estimate is that pads are made of up to 90% plastic  – another is that a pack of menstrual pads is equivalent to 4 plastic bags . The rest of a pad is made from wood pulp, and tampons are cotton, rayon, or a combination.
The most common menstrual products are a veritable cornucopia of plastic. Tampons come wrapped in plastic, encased in plastic applicators, with plastic strings dangling from one end, and many even include a thin layer of plastic in the absorbent part. Pads generally incorporate even more plastic, from the leak-proof base to the synthetics that soak up fluid to the packaging. It's widely known that nearly all conventional tampons are made from cotton that is heavily sprayed with pesticides and therefore includes glyphosates and bleached cotton which can lead to trace amounts of dioxins. Both of these chemicals can cause reproductive and developmental problems and are potentially carcinogenic.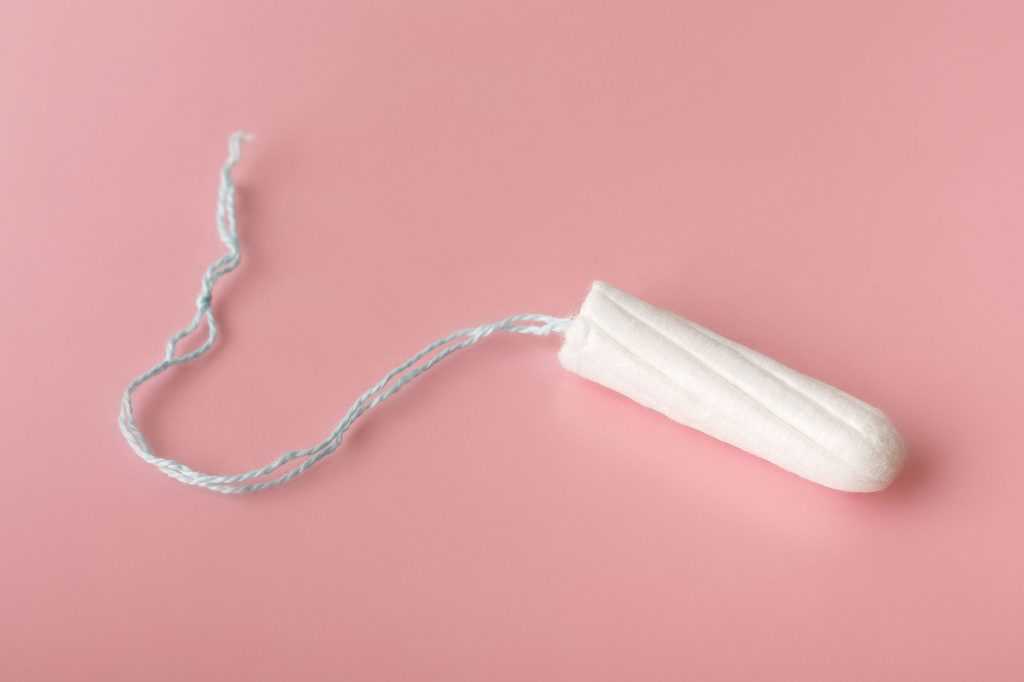 Flushing pads and tampons down the toilet causes sewer blockages. Worse, many pads and tampons end up in the sea and washed up on beaches. It has been estimated that 1.5‐2 billion menstrual items are flushed down Britain's toilets  each year. The great majority of these products end up incinerated or in landfill.
Figures from the Marine Conservation Society reveal that on average, 4.8 pieces of menstrual waste are found per 100 metres of beach cleaned. For every 100m of beach, that amounts to 4 pads, panty-liners and backing strips, along with at least one tampon and applicator.
In recent years, many people have given up the more traditional options of tampons and pads in favor of the menstrual cups. This small silicone or latex cup works by being folded and inserted internally so that it rests on the vaginal wall, where it collects blood. It takes a bit of practice to get the positioning right, but once the technique is mastered then leakages shouldn't be a problem, and they are normally very comfortable.
The cups can stay in for up to 12 hours, at which point they should be removed, emptied, rinsed, and re-used as necessary. At the end of the menstrual cycle, they should be sterilized in hot water before using for the next period. They can be used for up to a decade, making them one of the most eco and wallet-friendly options. It should be noted that as with tampons, there is a small risk of TSS with menstrual cups.
1.They Are Hair & Dust Magnets
Nothing like a close-up of a menstrual cups to show the hairs and dust these things collect. Just like any product made of silicone, they attract hair, fuzzies and lint like crazy. This is one of the reasons they come with a little menstrual cups bag.
2. They Have Perfectly Shaped Little Air Holes
Ever notice the air holes under the rim of your cup? While these help with creating and breaking a seal in your vagina, they are also perfect little windows into the cup. If you look closely at some brands, you may notice that they're not all completely open (perfect openings in the lunette cup below) and may require some work before the cup is fully functional.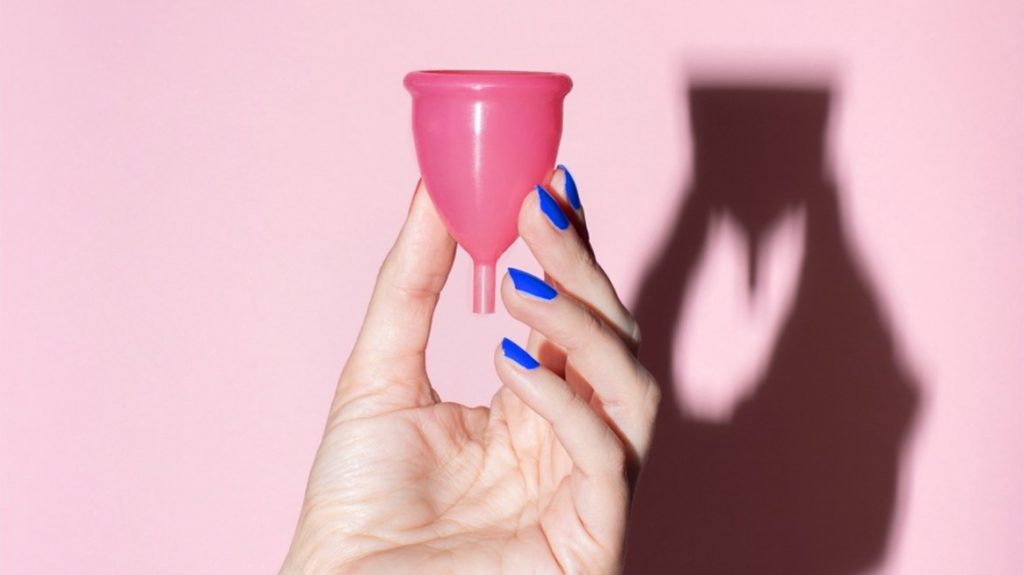 3. They Are Ribbed For Removal
Most cups have ribbing both on the stem and on the bottom of the cup. This helps you grip your cup for better removal, insertion and repositioning. Even if you remove the stem, this Lena Cup below still has ribs on the cup itself for removal. Without these, you may find yourself in a slippery spot during removal, unable to push the menstrual cups back up after pooping or having trouble inserting the little chalice.
4. They Intricate Menstrual Cups Writing
Some menstrual cup brands have gone the extra mile and engraved logos, measuring lines and details into the cups themselves. While other companies can't get the air-holes right (see post above) others are including frivolous writing and details.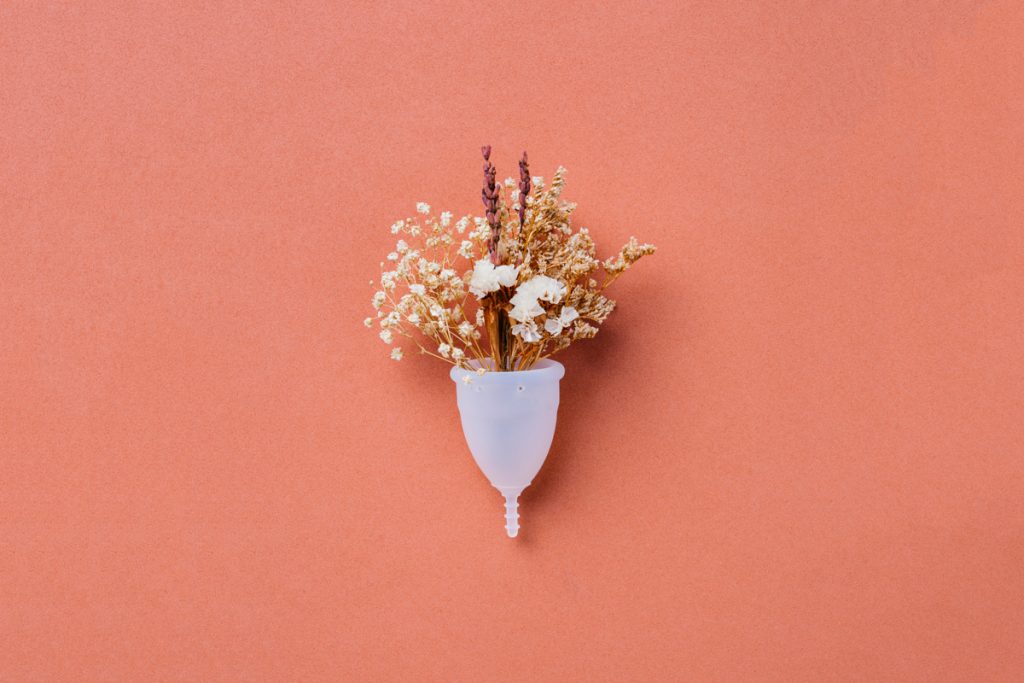 5. They Have Seams
Some are more pronounced than others, but many cups look like they were made in two halves and seamed together. There is a perfect seam down the middle of the cup that travels all the way to the other side. If some reason you wanted to split this cup in half you could easily just follow this line.
6. They're Little Works Of Art
Menstrual Cups are little works of art. Especially when they're lined up, placed with a background or coordinating accessory…they look really pretty for something that is designed to be hidden in your vagina.
.
.
Menstrual cups are not just sustainable in nature, but eco-friendly as well. Unlike sanitary napkins or tampons, they do less damage to the environment. For women who love zero waste lifestyle, this is a perfect choice for you!