From non-recyclable plastic equipment in energy-intensive gyms to fast fashion activewear and food-wasting diets, it turns out that many elements of our exercise regimes contribute considerably to climate change.
Living a green lifestyle is something that pervades through every aspect of who you are and what you do. Three in four Millennials are willing to pay more for sustainable products. With more businesses than ever committed to green products and services, there's never been a better time to address how you can green your workouts. Take a look at these 8 eco-friendly fitness tips to get yourself started:
1. Go Outdoors
Taking your workout to the great outdoors is one of the best ways to go green with your fitness. There are plenty of ways to get in a good eco-friendly workout under the sun such as walking, running and cycling.
Not only does training outdoors help reduce your carbon footprint (with less reliance on energy-sapping equipment) but just 5-10 minutes of green exercise has shown to have a positive impact on self-esteem, improving your mood and reducing depression and anxiety. A win-win, right?
Walking is a good option if you do not want to put a lot of stress on your joints, while running a mile everyday will keep you in top shape.
Whenever you exercise outdoors, remember to keep hydrated and always bring along some water. You can also explore various outdoor trails in your area if you want to mix things up.
2. Plogging
Those who are uber keen and want extra environmental brownie points can even try their hand at 'plogging'. This is the new trend of litter picking while you jog, which is surely the most efficient healthy you, healthy planet combo out there.
And for those that do love to exercise it gives a new, exciting twist to their routine, while also helping to fulfill their potential desire to help save the planet too.
For me, it's always been difficult to actually get into an exercise routine and stick with it. However, with plalking I'm finding that I surprisingly want to go out every day to pick up more garbage now that I've started.
Plogging can definitely be done alone, but it's so much fun to do it with others, whether that's with one or two friends or with a big plogging group.
You don't need much to go plogging, just reusable gloves, garbage/recycling bags, and your running shoes.
3. Go green when it comes to buying fitness products
Traditional exercise clothing was designed specifically to withstand demanding workouts and so have greater durability. Sadly, the recent trend in fast fashion activewear has led to the market becoming saturated with non-recyclable, non-sustainable garments made from synthetic fibres, like polyester or spandex.
The energy-intensive production, poor quality and short shelf life generally results in these clothes finding their way into landfill after only a handful of uses.
Thankfully, there are brands that are embracing their green makeover and offering items such as bamboo leggings, plastic-free jute yoga mats and BPA-free steel water bottles. Big brands such as Adidas have their popular Parley range which is created from upcycled marine plastic waste sourced from remote island and coastal communities.
Alternatively, if you are looking to revitalise your gym wardrobe on a budget then use sites such as Depop or Vinted to sell your own preloved items and use the money to buy your new second-hand sportswear.
Look into the ethics of the company you're buying from to ensure that they're as eco-friendly as they first appear to be.
4. Reduce waste by planning your nutrition
Another great way you can maximize your performance in training and elevate your health is to organize and plan your meals. This also has a side benefit you might not have considered before. By planning your meals in advance, you are able to buy groceries in advance and stick to a strict shopping list. This allows you to utilize everything you buy instead of throwing food away, which is one of the best ways to slowly transition to a zero-waste lifestyle.
Along with reusing, recycling, and repurposing, you can use this organized approach to nutrition to save money in the long run and ensure none of the food you buy is wasted. To achieve this, you can learn to prep your meals for the upcoming week, and create an eating routine that will make it easy to stick to your shopping list.
5. Sip smarter
You know that buying—and tossing—a plastic water bottle every day does major damage to the environment (not to mention your wallet!), so it's clutch to find a better sports bottle that you'll actually want to use over and over again. Enter the Silicone Portable Zero Waste Water Bottle. The stainless steel bottle is free of BPA, lead, and other toxins. Plus, these bottles are perfect for travel or fitness use dependable and long lasting.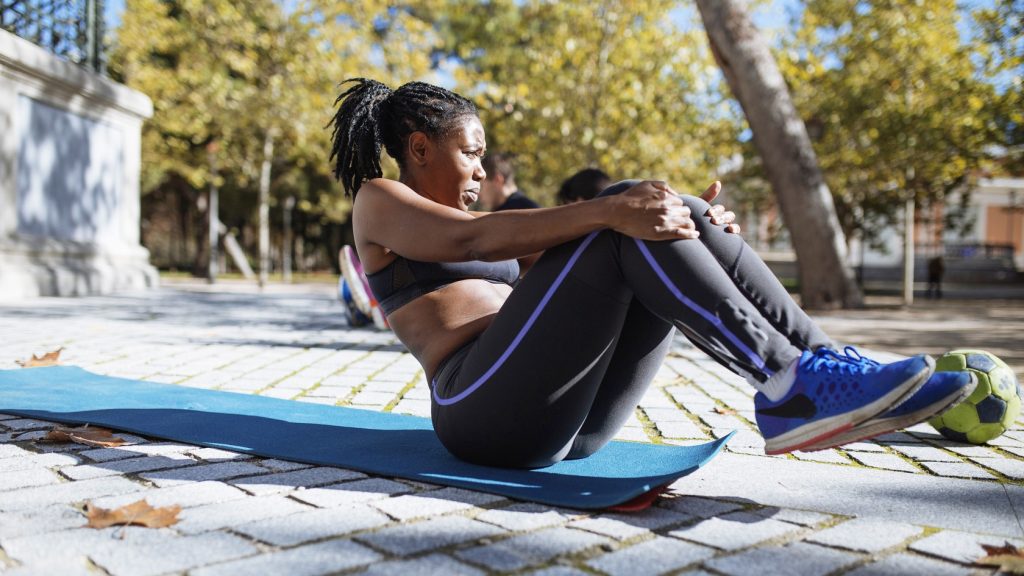 6. Fuel up on sustainable foods
You don't need to grab a processed protein bar or sugary sports drink to power up after a tough workout. You can get the same vitamins and nutrients your body needs straight at the farmer's market—plus, buying locally grown produce means you're helping to cut down on environmental waste. Fill your tote with bananas for muscle cramps, tart cherries to combat soreness, free-range eggs for a boost of protein, and spinach for muscle-building antioxidants.
It's also important to choose natural supplements without fillers or unhealthy additives. You'll find the best isolate protein powder will typically have no added sugars or fillers. Be sure to maximize the use of your supplements by converting the containers into pots for plants and other useful items by simply coloring them and decorating them with little ornaments.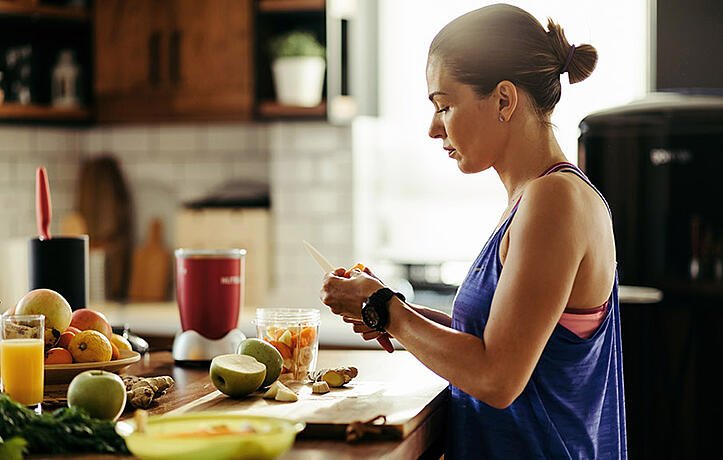 7. Don't discount at-home workouts
You don't need a gym membership to stay fit. Everything you can achieve at the gym can also be done from the comfort of your home or nearby public space, like a park or playground. If you purchase small weights and other minor equipment that doesn't rely on electricity, then you won't have to travel to the gym to work out-aka wasting gas (and money!). You can watch YouTube videos or DVDs to find at-home workouts that will help you stay fit while keeping a small environmental footprint.
8. Use equipment that doesn't use electricity
If you're loyal to your gym or certain exercise equipment, you might want to instead try and find a gym that prioritizes sustainability with its equipment. That might mean using machines that don't waste too much electricity, such as weight-intensive machines where you use your body as the resistance. This could also mean finding a gym that invests in equipment that gives back to the environment, such as an exercise bike that generates electricity rather than using it.
With all of the options available, it's almost easy to incorporate sustainability into your exercise routines. Whether you want to work out from home, outdoors, or in the gym, there are all sorts of options available to help you commit to a greener lifestyle.
Explore these above simple sustainable alternatives to help you get active and ensure that when you work up a sweat it's you and not the planet that is feeling hotter. We'd love to hear all about your experiences and if you have any tips, just let us know in the comments!