Having a few go-to zero waste cooking hacks on hand, are a couple of super easy ways to do your part in reducing leftover food waste… and may even have you on your way to living a zero waste lifestyle (low waste is pretty cool, too).
These days, look for ways to cook the whole fruit and veggies from skin to seeds — and redefine the very idea of "scraps" along the way. Here, Oddbox Team shares top hacks with the plastic-free hype and trying to reduce your waste…
15 Food Waste Hacks to Eat All Your Fruit and Veggies
1. POTATOES (AND OTHER ROOTS)
Once you've scrubbed your potatoes hard enough to remove dirt, there's no reason to peel them. Potato skins are best when they're crispy from oven-baking, like in this Hasselback potatoes with oregano recipe. Or, try leaving the skins on the next time you make roast potatoes or potato dauphinoise.
If peeling your spuds feels unavoidable for a particular recipe, use the peels on their own for these spicy potato peel crisps, a zero-waste alternative to shop-bought crisps. For a 'proper' meal, retrieve the skins whole and make these garlic butter-infused potato skins.
2. ONIONS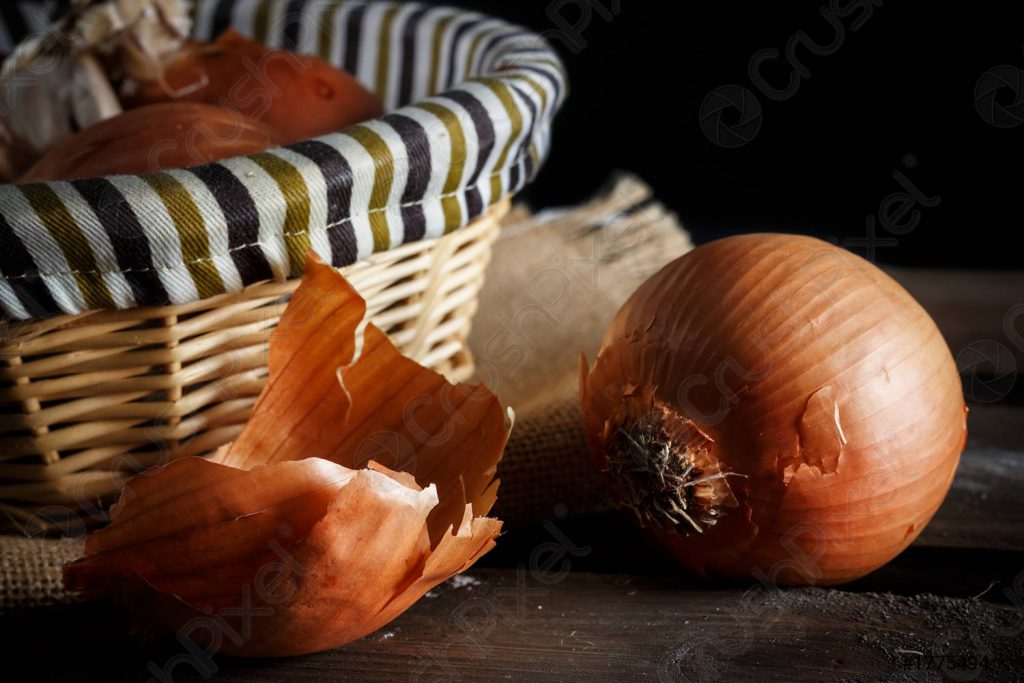 Onion skins are safe to eat (and surprisingly nutritious too) – in fact, most vegetable skins are. Roast whole onions in foil with herbs of your choice. The author of this recipe suggests sage, oregano and tarragon.
If you're looking to make use of the onion skins on their own, cook them in with rice in biryani or a sweet and sour dish. This will add a subtly bitter taste. Or if you like smoky flavours, consider making onion skin ash, which can be stored and sprinkled on meals whenever you want.
3. CARROTS
All parts of the carrot are edible and enjoyable – the root, stem and leaves. Caramelise and bake the whole of your carrots for a sweet, healthy treat. You can then eat them alone or add them into a comforting pasta, like this no-waste carrot gnudi.
Carrot greens are popularly made into a pesto. There are so many ideas online to choose from, and we like this uncomplicated recipe from Fork in the Road.
4. BELL PEPPERS
The stems of bell peppers are poisonous to eat as the pepper comes from the nightshade family. However, the small, white pepper seeds aren't toxic and add a slightly bitter taste to dishes. Yet they're often thrown away.
Instead, you can roast peppers whole, and just leave the seeds in. Or if you have concerns about their texture, blend whole bell peppers into a no-waste Andalusian gazpacho instead.
5. BEETROOT
The skins of beetroot are fine to eat and complement the root's soft body with a more fibrous texture. Roast beetroot whole in the oven, with the skins on, to bring out their sweeter side. Save the leaves for another recipe, as they're great for sautéing and safe to eat raw too – they taste more like kale than anything else.
Otherwise, use the whole of the vegetable by cooking up beet greens and barley borscht. You'll grate the body into the soup, then add the stems and leaves later to keep them tender.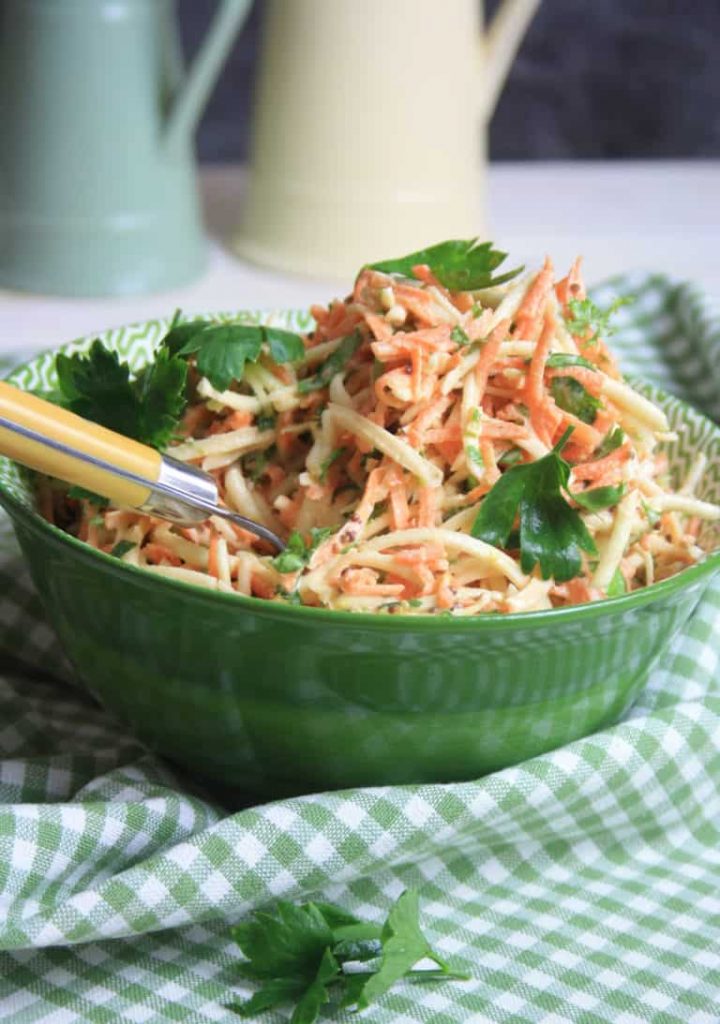 6. CELERIAC
With celeriac, you can use the whole vegetable – even eating it raw, if you wanted. If real slow-cooking is your thing, try out this creative celeriac and cheese tagliatelle recipe. It asks for the whole of the celeriac, with each meal component coming together over several days, including the stalk vinegar and pickled roots.
If you're not keen on eating chunks of celeriac skin, you can grate the whole vegetable raw into salads, coleslaw or this carrot and celeriac remoulade. Just wash your vegetable well and don't peel it like the recipe tells you to. Otherwise, simply boil and mash celeriac as a potato replacement.
7. CELERY
Eating celery raw or cooked will give you a different intensity of flavour. But you can also eat the leaves, and use them anywhere you want a more acute 'celery' taste. The darker green, outer leaves can be very fibrous so soften them up by boiling them. Use the inner leaves as a garnish on soups, salads and more.
Whenever you've juiced with celery, use the pulp afterwards to add depth and bulk to these celery pulp veggie burgers. And if you're lucky enough to get celery with the root still attached, treat it like you would use celeriac. Although both vegetables are cultivated for different parts of the plant, they're in the same family.
8. AUBERGINE
You can eat the whole of the aubergine – that's right, including its stalk. You can even eat the aubergine's body and skin raw – it just has a more bitter taste and spongy texture. If the skin of your aubergine is tougher because it's older or bigger, bake it in the oven first to soften it up. Try this roast aubergine with lemony kale and pine nuts.
Trust us when we say you'll want to throw the stems into a stew to temper them before eating. Or, you can mix the whole of the aubergine into these fried aubergine balls.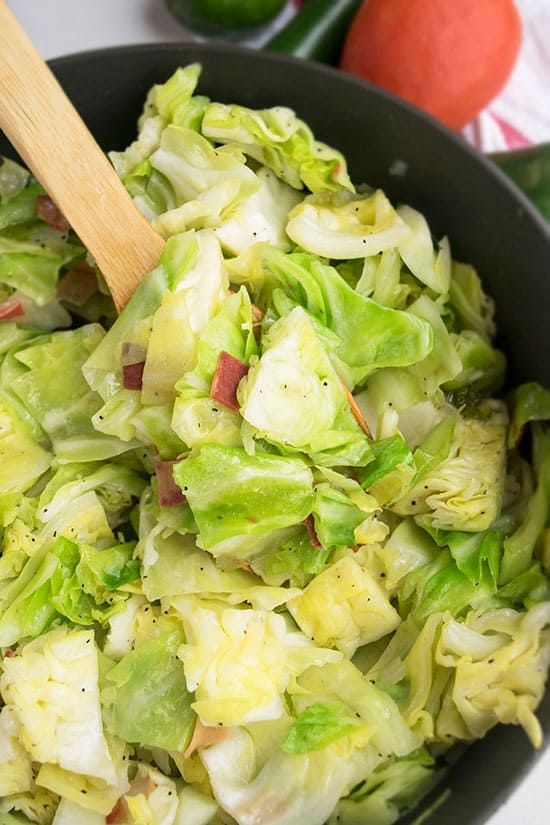 9. CABBAGE (OR LETTUCE)
Lettuce and cabbage leaves are prone to wilting, but that doesn't mean you need to throw them away. Place wilted leaves in a bowl, cover them with cold water and ice cubes for up to an hour and watch them spring back to life. If all else fails, stir-fry cabbage leaves and you'd never know the difference.
Create an impressive centrepiece by roasting a cabbage whole in the oven, using this garlic and chilli-themed recipe for flavour inspiration.
10. BROCCOLI AND CAULIFLOWER
Broccoli and cauliflower both have edible stems, although many people feel they're too tough and their flavour is inferior. But stems can be roasted, or pan-fried and made into veggie nuggets.
You can also experiment with the leaves of both plants just as you would a leafy green vegetable like kale or chard. Cook them in with a creamy spread and garlic like in this cauliflower leaves with garlic, currants, pine nuts and isot pul biber recipe. Or if you're looking for an idea with minimal prep needed, simply place the whole vegetable in the oven with this whole roasted cauliflower recipe. Just keep the leaves and stalk on rather than removing them.
11. AVOCADOS
Surprisingly, there are plenty of ways to use the stone in your avocado – Treehugger has written a great guide on these. Avocado stones contain residual persin (a fungicidal toxin and precursor to cyanide), but they're not generally poisonous to humans unless eaten in very large quantities. Only make what you're comfortable with. As the stone is hard and can't be eaten as it is, blend it into a green smoothie.
Although not technically toxic, cooks everywhere have unofficially decided that the skin of an avocado is not enjoyable to eat. However, you can use the skins as little holders and make stuffed avocados from them.
12. APPLES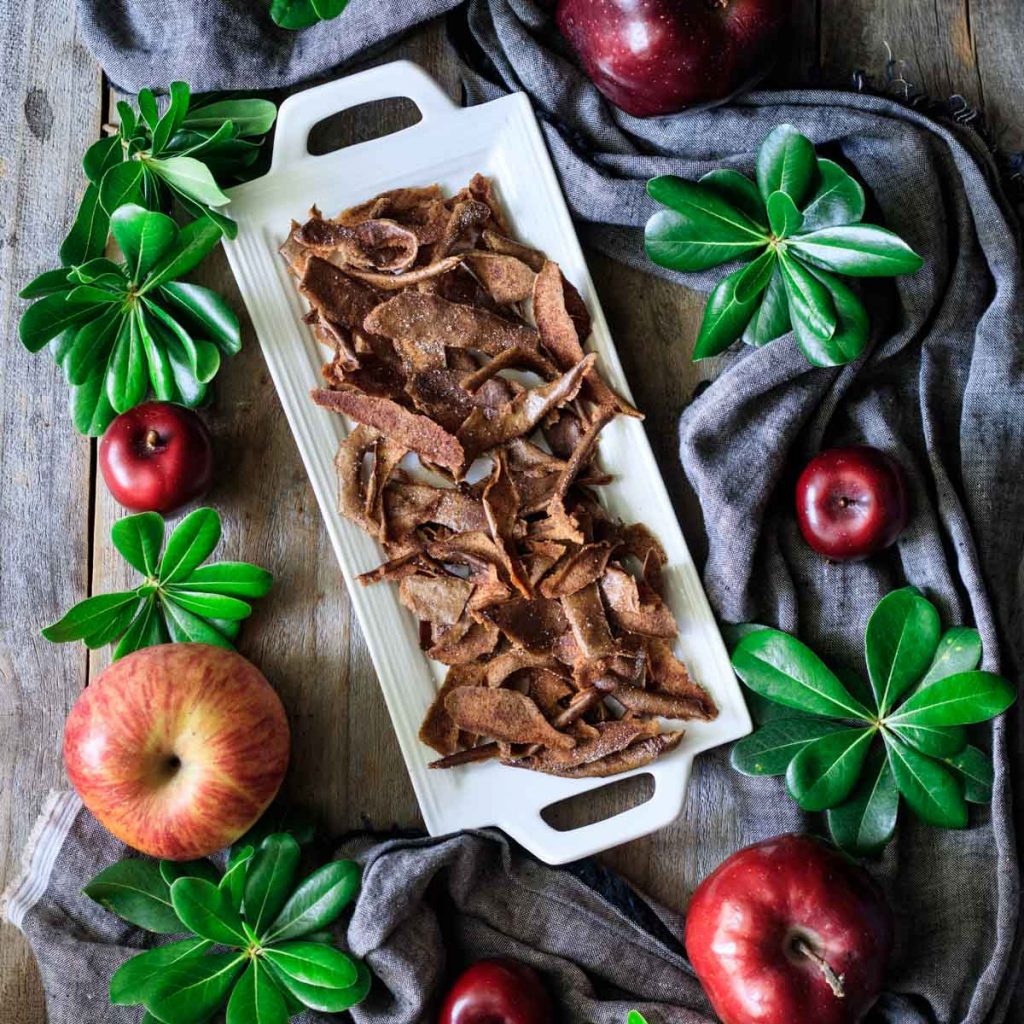 There's no need to fuss with peeling, chopping or coring apples – you can simply blend the whole apple into smoothies and juices. It's worth noting that apple seeds, too, contain a precursor to cyanide – in the form of amygdalin. Although only toxic in quantities of around 200, it's best to exercise caution when consuming apple seeds.
If you have peels you haven't used from another recipe, create baked apple skins or add them to boiling water to create apple-flavoured tea. With leftover cores, try your hand at apple cider vinegar or, if you're feeling both patient and adventurous, apple core wine.
13. KIWI
Kiwis can be eaten in their entirety when raw or cooked, although the stems are a little too tough and best removed. Most pro-skin eating advocates will agree the skin's hairy texture doesn't feel as weird in your mouth as it does on your fingers. If the hairs bother you, however, use a clean towel, vegetable brush or spoon to lightly scrape them off.
Try baking the whole of the kiwi, including its skin, into kiwi bread or these tasty muffins. If you're looking for something sweeter and lighter, blend whole kiwis into a mousse or a sorbet.
14. ORANGES (AND CLEMENTINES, ETC.)
You can theoretically use the whole of an orange in food prep. As for the seeds, they are a little toxic, but again only when consumed in massive quantities. Eat them at your discretion.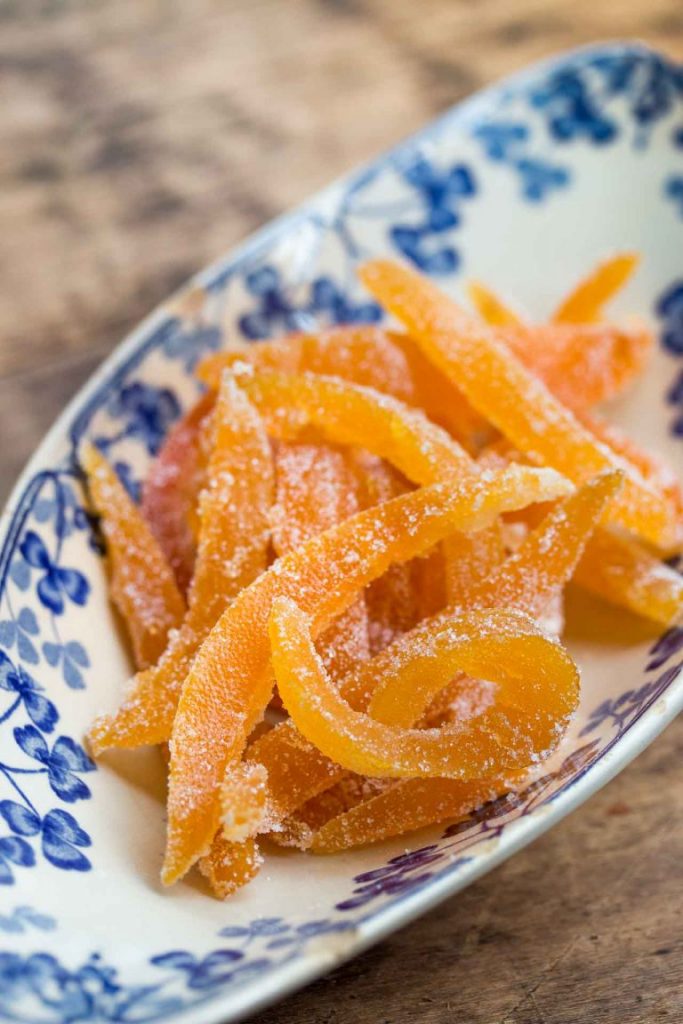 When using every part of the fruit, you can make a whole orange cake. Or if you're snacking on an orange, make candied orange peel from the leftover peelings – you can even dip them in chocolate. Most of the orange's flavour, or 'zest', is contained in the peel and not the juice. By boiling the peel in both of these recipes, you remove any bitterness so only the citrusy flavour remains.
15. GRAPEFRUIT
You can theoretically eat all of the grapefruit, although we wouldn't recommend munching on chunks of raw peel. But don't throw peels away just yet. You can boil them in sugar water, just like with orange peels, to make candied grapefruit peels.
Alternatively, grate your grapefruit peels over dishes that would benefit from a citrus zing. And if you throw them in with your cooking, after long enough under heat peels will lose their predominant bitter taste. Otherwise, dry them out and add them to black tea for a standout flavour.
When people say "zero waste" some feel that zero waste means wasting absolutely nothing and would consider curbside recycling a form of waste. Others define zero waste as sending nothing to landfills and incinerators or as sending less than 90% of trash to these endpoints. Any ways, reducing waste also facilitates saving money, avoiding unnecessary consumption, engaging more with local businesses, cooking at home, and investing in higher-quality stuff.
With a little planning and a few hacks we can all lessen our footprint on this wonderful planet we live on, and feel a little better that we literally used up every scrap of food!