While pets really contribute to human health and happiness, like any living being they have a carbon footprint. Abiding by a zero waste lifestyle means not only reducing our personal waste, but that of the creatures who depend on us. Although having a pet does increase your carbon footprint there are some small changes that you can make to reduce the impact.
Hopefully my post will still give you some ideas for being a reducing waste associated with pet ownership no matter where you live.
Food
According to an Environmental Working Group study, pets in the U.S. are contaminated with higher levels of toxic industrial chemicals than people. Pets can be exposed to lawn treatment chemicals, food packaging chemicals, and pet food that's contaminated with PBDE chemicals.
Earth 911 suggests feeding your pets "organic, human-grade, and/or USDA certified organic pet food. Some recommended eco-friendly brands include Newman's Own Organics, which is made without using harmful pesticides, herbicides, or dangerous chemical additives.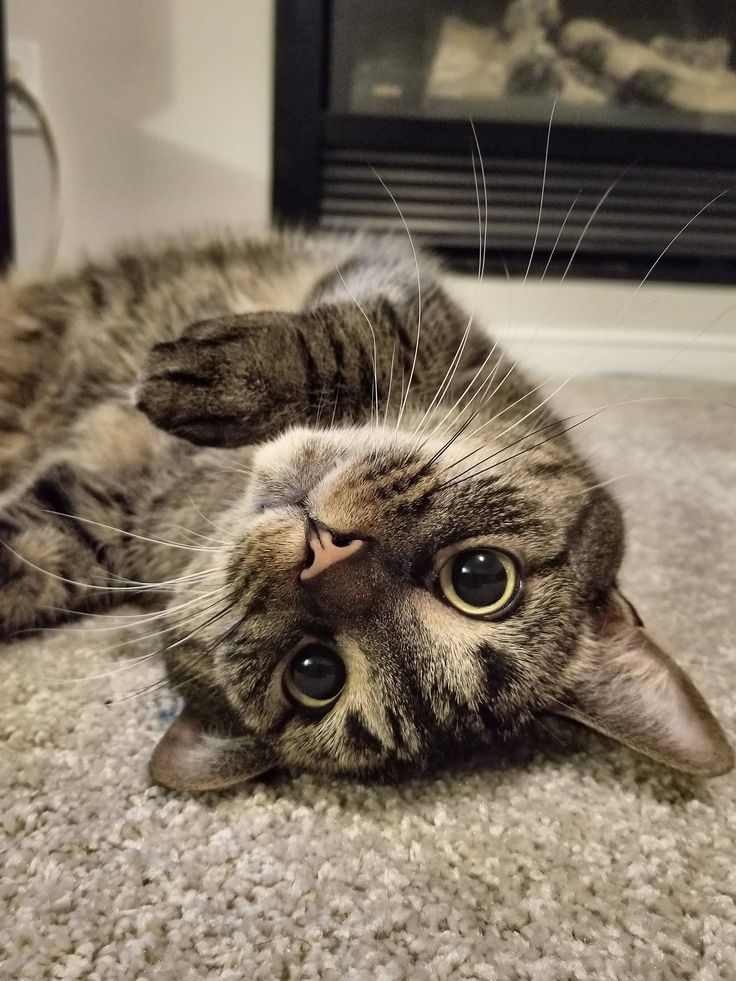 Wherever possible, look for packaging-free options and buy pet food in bulk. See if any local pet shops or markets have bulk pet food bins where you can fill up your own containers. If you're unable to find a plastic-free option, buy the largest bag you can buy and store to limit packaging waste. Wet dog and cat food can be purchased fresh sans packaging or in tins that can be easily recycled; dry food can be purchased in bulk. Avoid purchasing individually portioned pouches of pet food, they are unnecessarily wasteful. You could also purchase raw minced offal from a butcher, considered mostly a waste product to humans but fit for consumption.
Alternatively, treats, whether for a dog or small rodent, can be handmade, sidestepping packaging altogether.
Toys
It is still possible to be a sustainable pet owner and provide toys and activities for your pets. You just have to be conscious of a few things:
Is the toy made of new materials? Are those materials safe? Commercial pet toys are laced with unsafe plastics, chemicals and colors. Rawhide bones are often processed with toxins and use industrial glue to keep their shape.
Who made the toy? What company and do they practice sustainable business methods? If they don't state it on their website, they probably don't. Skip these toys.
Are you buying second hand? Awesome! Remember, a lot of these toys still might not be safe to chew or ingest, but if your pets just like plush toys to snuggle up with, second hand toys night be a good option. Just make sure the toys don't have solid beads or plastic for eyes. This often gets chewed off and ingested.
DIY as much as you can. Catnip can be grown at home and stuffed into old socks or sewn into scrap fabric to make catnip toys. Scrap materials can be used to make all kinds of toys that cats love to play with. Rodents and rabbits love things they can play in and gnaw; toilet roll tubes, scrunched up newspaper, and boxes are just as good as store-bought toys (and usually much better received!) Dogs might need more robust toys so look for eco-friendly non-plastic alternatives made from biodegradable materials like jute, or make your own rope toy from old t-shirts and scrap fabric.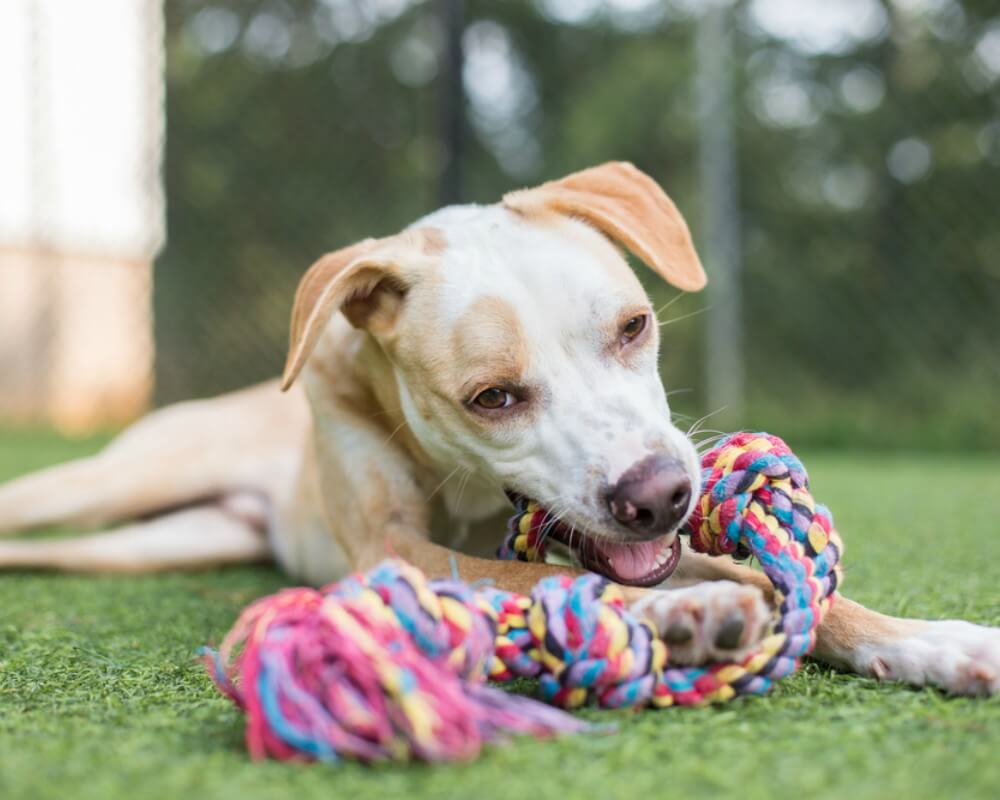 Pets can even get overwhelmed by too many plushies in the house, so figure out what your pet's favorite activity is and find an eco-friendly company that makes safe and fun pet toys to keep your little buddies happy.
Bathing and Grooming
It's unclear what risks the soaps, shampoos, and moisturizers we rinse off in the shower pose to the environment — and the same is true for most of the suds we wash off our pets.
That said, there's a reason (besides an abundance of caution) to skip the puppy shampoo at bath time: Dogs don't really need it. For most animals, an occasional rinse will achieve everything your pet needs and more.
You can try to make at-home shampoos or throw oatmeal into the mix, but most dogs will be fine with fewer baths featuring fewer products. Not only will it save you from having to find an eco-friendly, recyclable shampoo option, but it may prevent skin irritation in your pets. When it comes to washing your pets, a gentle shampoo – like pure-castile liquid soap – will be suitable for most animals.
If you get your pet professionally groomed, it's worth considering the sustainability practices of the shop you frequent — and asking how much waste surrounds your visits.
Litter
There's very little you can do about the waste dog and cat litter causes but you can make more eco-friendly choices about the type you use. When it comes to cleaning up after your dog, switch to biodegradable ones. Better yet, avoid purchasing dog litter bags altogether by using plastic bags you've already got or newspaper to pick up after your dog. You can also set-up your own dog waste worm farm.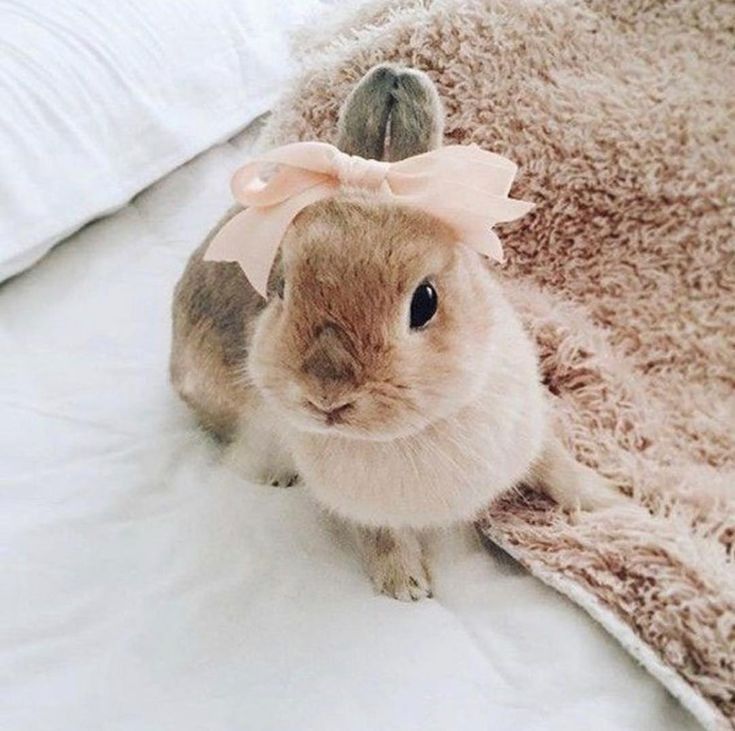 2 million tonnes of cat litter gets thrown into landfill every year. Most of us start out using the clay type, but it can be messy and create a dust which isn't good for your cat or you to breathe in. More environmentally friendly options are soil or sawdust, which can both then be used in the garden when solids have been removed.
Some rodents can be toilet trained, which makes cleaning up after them a little easier. Either way, all the waste rodents and rabbits produce can be composted. Sweep out their cage and empty it all into your home compost bin.
Biodegradable Waste Bags
Plastic bags, packaging, and straws are just a few of the items that are crowding landfills and killing oceanic creatures. Unfortunately, this includes those plastic waste bags we carry to clean up after a pooch when he's out for a walk.
Thankfully, biodegradable waste bags for dogs can also be composted. Zoorenity makes bags that are 100 percent biodegradable and compostable. They're made from Cornstarch, PLA, and PBAT and meet BPI certified EN13432 & D6400 standards. Plus, a bonus is that the company donates a portion of sales proceeds to an animal rescue charity.
Eco-friendly Solutions
A lot of people used to have pets that no longer do and give away old pet supplies. That's where I got most of my dog bowls. Opting for ceramic or stainless steel is the best option when you're on the hunt because you'll be able to use them for a long time to come. If you can't find anything on Facebook Marketplace, your local thrift store, or from some friends, you can always see if there's anything in your own dish has seen better days that you could use instead.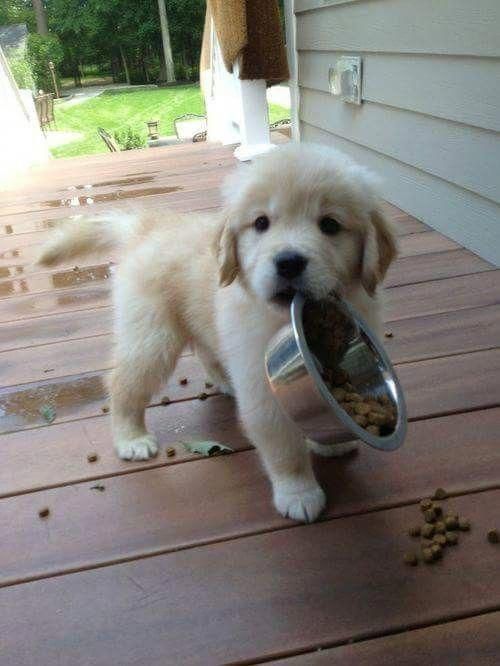 Did you know that fur, hair, and nail trimmings are totally compostable? Why add unnecessary materials to landfill when decomposers are more than happy to munch on it and produce great quality compost!
One of the worst things you can do allow fur to go down the drain.
Here's the thing, pet fur is a constant battle in one aspect or another, from lint roller trash to grooming and bathing.
It takes a lot of energy (fossil fuels) to separate solids from wastewater during the water treatment process, not to mention tax payer money. On top of that, wastewater must be treated with chemicals like chlorine in order to be considered safe enough to re-enter the environment. So invest in a drain trap to catch any solids before it leaves your sink or tub.
Source: Internet.