You've likely seen trends toward ditching plastic products like bags, water bottles, and straws and replacing them with eco-friendly options. But have you ever checked for plastic in your skincare products? Surprisingly, many skincare products still contain plastic microbeads, such as face scrub, which have been shown to pollute waterways and harm wildlife.
Plastic Microbeads In Face Scrub
These are minute bits of plastic that have been inserted into everyday products from facial creams to toothpaste, proclaimed in advertising as a healthy advance but which are turbo-charging an already dire problem – the global pollution of oceans, lakes and rivers by cast-off plastic.
Microbeads are tiny plastic particles that are added to some body and face scrubs and toothpastes to give an exfoliating action. When these products are rinsed off, the microbeads are washed down the drain and into rivers and oceans as they are too small to be filtered out at water treatment plants, defined as 0.1 to 0.5 millimetres in size. In recent years, researchers have found that plastic microbeads and other very small plastic products pose a serious threat to wildlife, the environment, and even human health.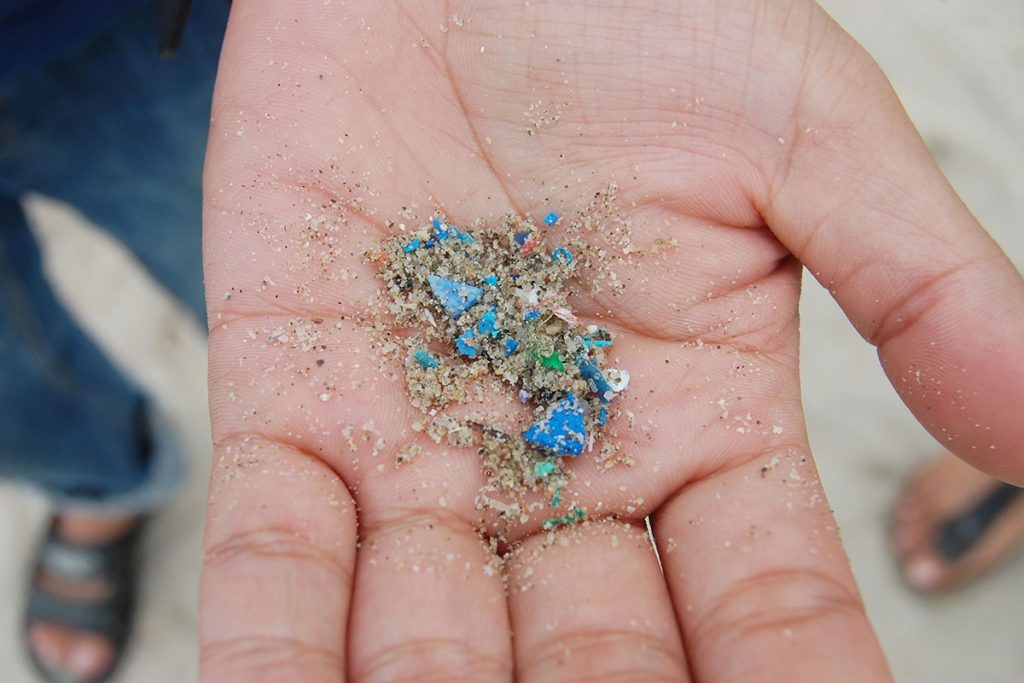 President Obama signed a bill on December 30 that bans the use of microbeads in products sold in the U.S. Those fantastic little beads that make our faces so fresh and clean are actually clogging up our waterways, which is not so fantastic for aquatic wildlife.
'Trillions of tiny pieces of plastic are accumulating in the world's oceans, lakes and estuaries, harming marine life and entering the food chain,' says Environmental Audit Committee Chair Mary Creagh MP, 'The microbeads in scrubs, shower gels and toothpastes are an avoidable part of this plastic pollution problem. A single shower can result in 100,000 plastic particles entering the ocean.'
Tiny and buoyant, and not filtered by sewerage systems, they are swiftly ingestible by marine life, making them more immediately dangerous than a discarded drink bottle. They are likely to have entered the food chain – so while you wouldn't eat your facial scrub from the jar, you might be consuming it if you eat fish.
Thus, removing them from waterways is difficult, if not impossible, once they are already there. The solution is to stop using these products altogether so that these plastic microbeads do not continue to accumulate.
But it's not just scrubs that are to blame. Some mascaras use microbeads to add a volumising effect to lashes, while some sun lotions add them to their formula too.
The main type of plastic used in exfoliators is polyethylene.
To guarantee you are using cosmetics without microbeads, you should check the ingredients list for oxidised polyethylene, polyethylene terephthalate (PET), polymethyl methacrylate (PMMA), nylon and polypropylene.
6 Eco-friendly & Easy-to-make Alternatives
Discovering that facial exfoliator containing microbeads—tiny plastic balls that are small enough to slip through sewage plant filters and ultimately pollute waterways.
Now it's time to start mixing your own eco-friendly facial scrub! Here are 6 tips to mix natural ingredient exfoliator!!
1. Acne-Fighting Strawberry Face Scrub:
– 1 cup plain yogurt
– ½ cup mashed strawberries
– ½ cup almond meal
– A splash of raw apple cider vinegar
Mix all ingredients and lightly buff the blend on skin. Leave on for 15 minutes, then rinse with warm water.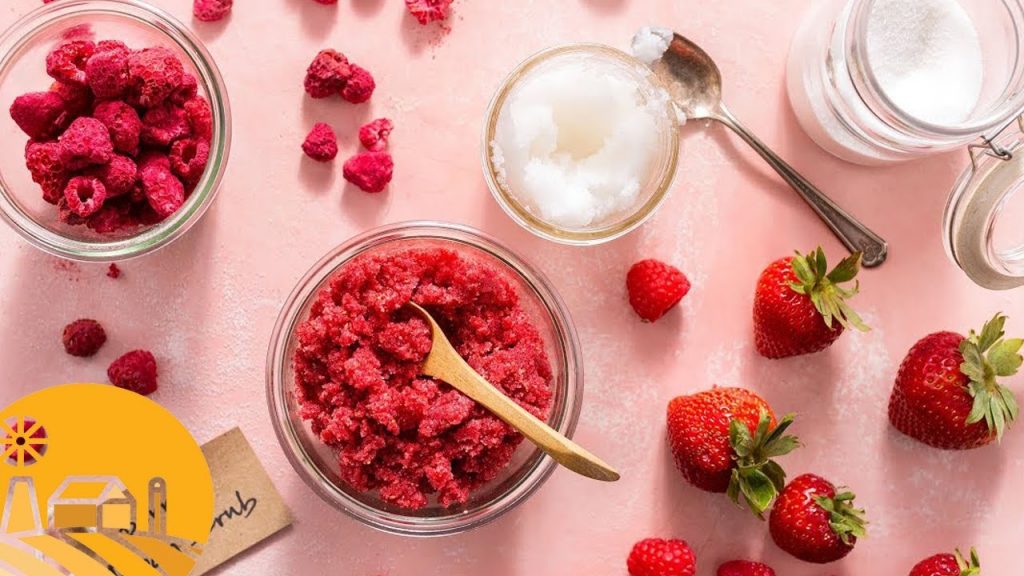 2. Blackhead-Busting Lemon Face Scrub:
– ½ tsp lemon
– 1 tbsp salt
– 1 tsp purified/distilled water
Mix the ingredients well and rub the paste onto skin in a circular motion. Gently scrub for two to three minutes, being careful not to rub too hard. Rinse off with warm water and follow with the rest of your skincare routine.
3. Anti-Aging Rose Face Scrub:
– 2 tablespoons grapeseed oil
– 5 teaspoons ground almonds
– 1 teaspoon warmed honey
– 2 drops rose oil
Blend all ingredients together in a small bowl, then buff onto face and decolletage. Rinse with warm water.
4. Brightening Oatmeal Face Scrub:
– 1/4 cup honey
– 1/2 tablespoons brown sugar
– 1/4 cup milk
– 1/2 cup cooked oatmeal
Combine all ingredients and mix until you achieve a thick yet grainy texture. Buff onto your face, then rinse.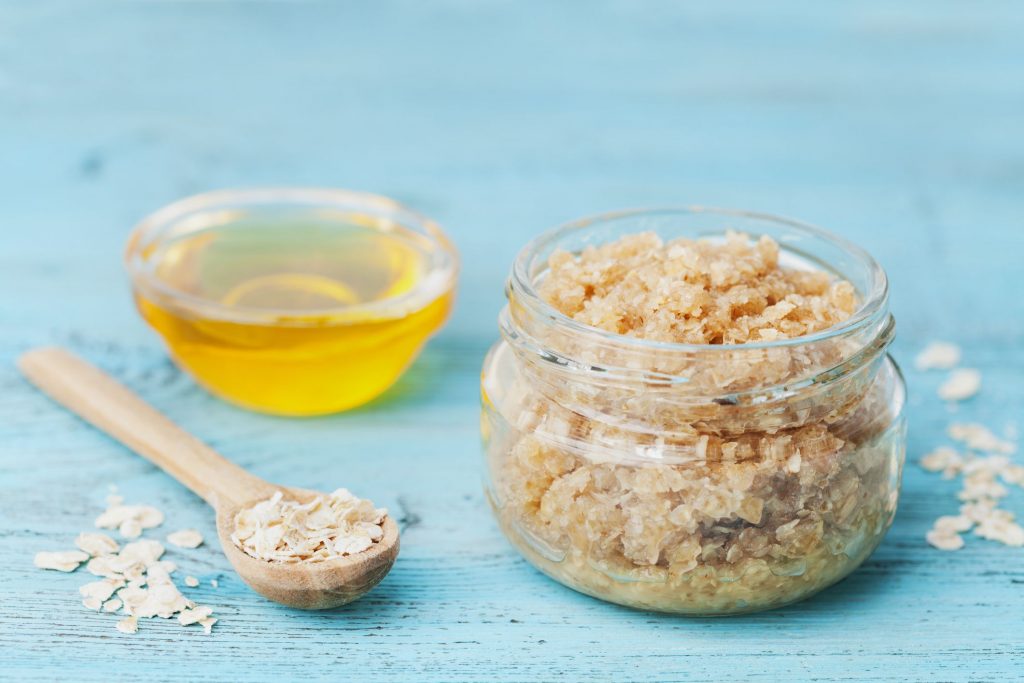 5. Glow-Boosting Coffee Face Scrub:
– 1/2 cup freshly ground coffee
– 1/2 cup yogurt or milk
– 1 tbsp of honey
Mix ingredients together and gently smooth onto skin. Rinse with warm water.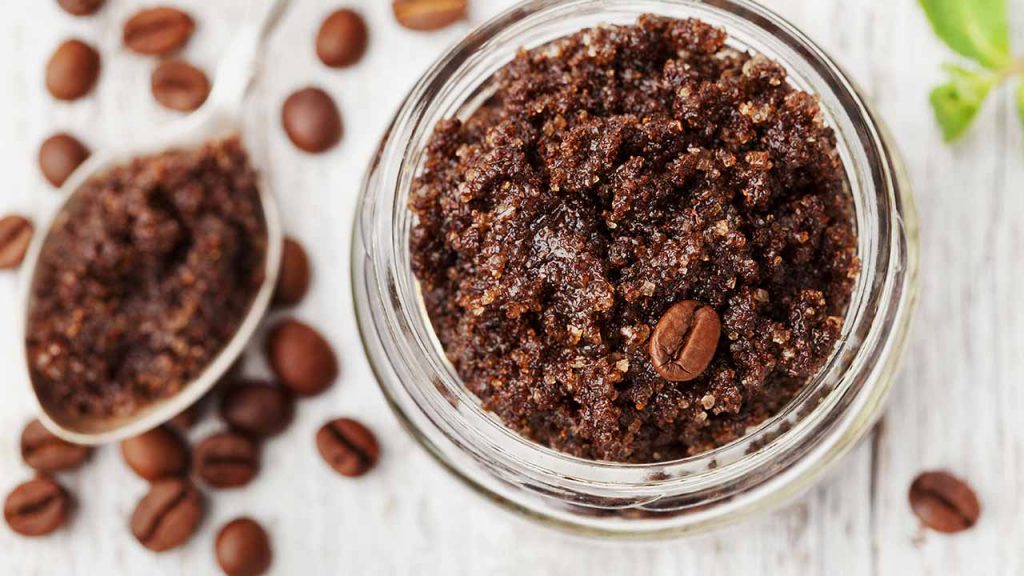 6. Smoothing Coconut Sugar Face Scrub:
– 1/3 cup coconut oil
– 1 cup of coconut palm sugar
– 1 tablespoon of organic matcha powder
– 1 tsp organic honey
Mix all ingredients together and gently scrub your face, then rinse well.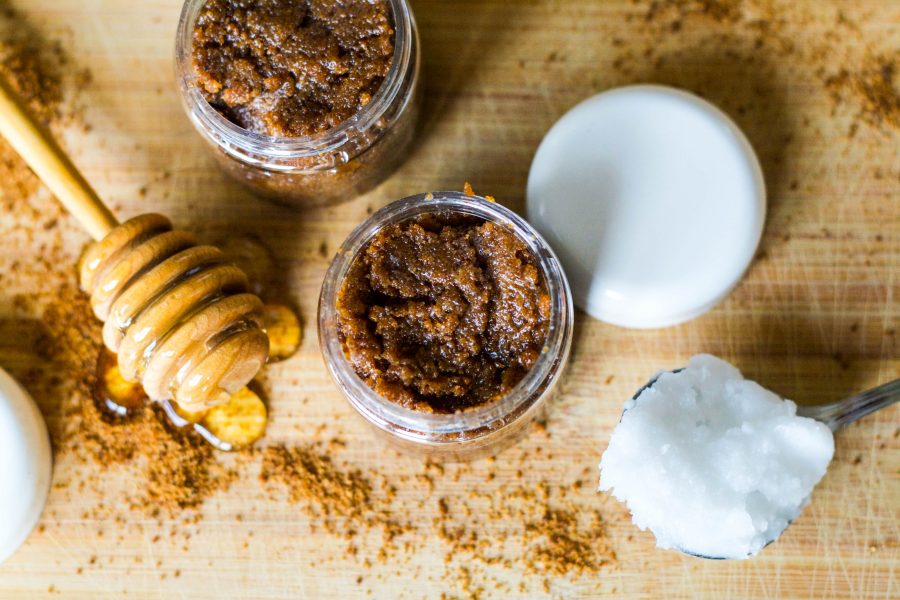 Expert's note: This scrub should be used two or three times per week.
.
Save your skin and the planet's oceans by staying away from traditional plastic microbeads and opting for eco-friendly cellulose alternatives instead. There are now many eco-friendly options that can effectively exfoliate your skin without posing a threat to wildlife or the environment.
Want to know more tips about zero waste lifestyle? Our blog is definitely your choice!
Source: Internet