Consumption Waste Edge To Edge Mug – Zero Waste Initiative
Zero Waste Initiative designed the Consumption Waste Edge To Edge Mug to express the meaningful messages for everyone who is ignoring the call from the environment, the Earth and nature. We believe that each of us has the positive awareness of environmental protection and wants to live a zero waste lifestyle, just because we haven't not known all the horrible damages that we haven't been causing to the surroundings. That's why we need to change our mind and do something before it's too late.
One Edge To Edge Mug. Great inspiration. All for the planet.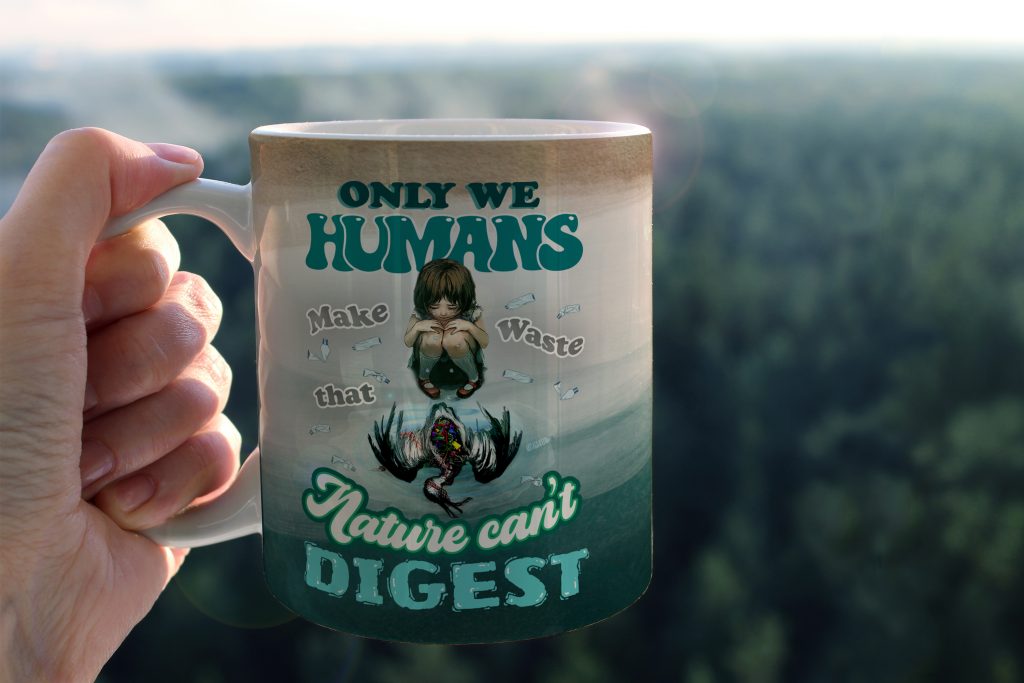 Consumption Waste Edge To Edge Mug – Meaningful Message
Toothbrushes, toys, water bottles, shopping bags, cigarette lighter, and even our payment cards are made from plastic. Plastic has become the main item of our daily consumption lifestyle.
It's been no secret that plastic items are causing a problem in the ocean. Midway is located near to the Pacific Garbage Patch which is an area in the ocean where plastic debris has gathered because of the currents and described as a plastic soup out in the ocean. The concern is not only the waste we can see and its effect, but also we are unaware of where our waste is ending up.
The problem appears like most of the plastic waste is nonbiodegradable waste. Animals could die from the plastic waste consumption, and even if they survived, they would contaminate the food chains which in the end we would consume them. The irony of the sea food chain nowadays: humans pollute the ocean, and the ocean returns the pollution to them to consume.
Consumption Waste Edge To Edge Mug – Good Quality
Personalised mugs make superb gifts that will last for years and years… they are extremely functional items, especially for that special person who loves a tea or coffee! This premium mug is made from high-grade strong ceramic construction and features a high-definition design that is printed and sublimated in the United States.
This mug is highly durable, food-safe and coated in white enamel. It is significantly more sustainable than plastic/ disposable cups… so you'll be looking after nature and our precious environment too. This mug is printed on BOTH SIDES… so it represents great value.
Enjoy your morning latte or evening tea in our coffee mug that's filled to the brim with personality.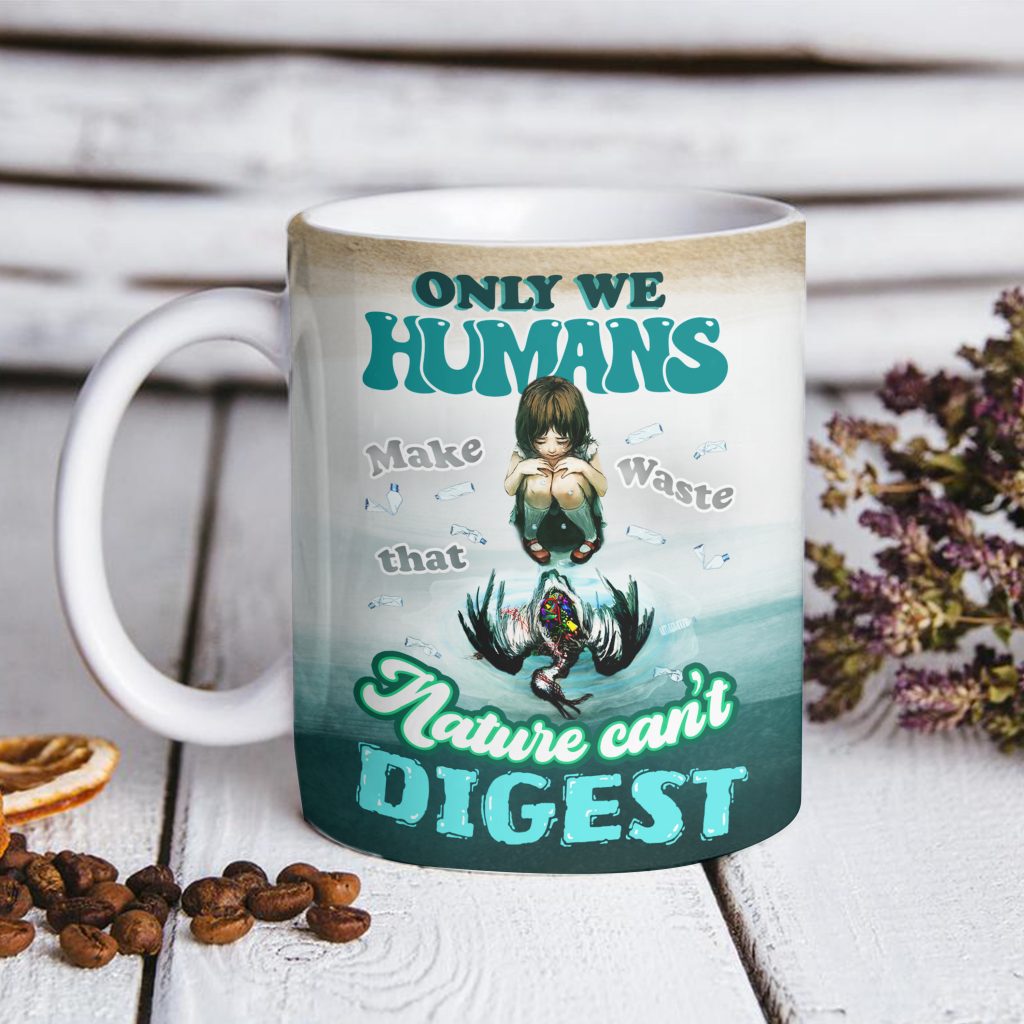 Consumption Waste Edge To Edge Mug – Features
Grip it and sip it. Personalize an 11oz or 15oz white mug with one of your favorite images. Full color imprinting, strong ceramic construction, and everyday convenience come together in one product.
11oz: 3.8" height x 3.2" diameter.
15oz: 4.5" height x 3.4" diameter.
Microwave safe.
Dishwasher safe.
Consumption Waste Edge To Edge Mug – Shipping Time
US: Delivered within ~4–8 business days

Rest of World: Delivered within ~7–15 business days
Please do not ignore the color, size and quantity before purchase. We want our customers to get what they like.
If you have any questions, please contact us. We will do our best to solve your problem.
If you like our products, please follow our stores and leave us a 5-star review, we are eager to offer special promotions for our subscribers.
Visit our social channel to read more ZeroWasteInitiative tips : Google Business, Facebook, Instagram, Pinterest.