Throwing a sustainable, zero waste wedding does not have to feel impossible.
If you are here as a new bride, congrats! If your here because you want to get your research done before the ring is on your finger, awesome! Take a moment and give yourself a pat on the back for caring enough about the earth to learn how to go about a green wedding.

​A 130 person wedding on average produces 62 tons of carbon dioxide and 400-600 lbs of waste ((The Green Bride Guide). These numbers include everything from the wedding invitations to the flowers to the wedding dress.

An opposition arises when you try to have an zero waste wedding within the confines of modern wedding culture.
The good news is that there are so many options for making your day feel special while still achieving an earth-conscious wedding. Once you understand the basics of having a zero waste wedding then you can choose your own adventure from there.
1. Choose a Sustainable Venue
Rather than renting out a space that requires a hefty amount of resources, consider a location that doesn't need much. Choosing eco-friendly venues like parks, gardens, beaches, mountains, backyard or farms all provide stunning scenery and ample space to celebrate with your friends and family.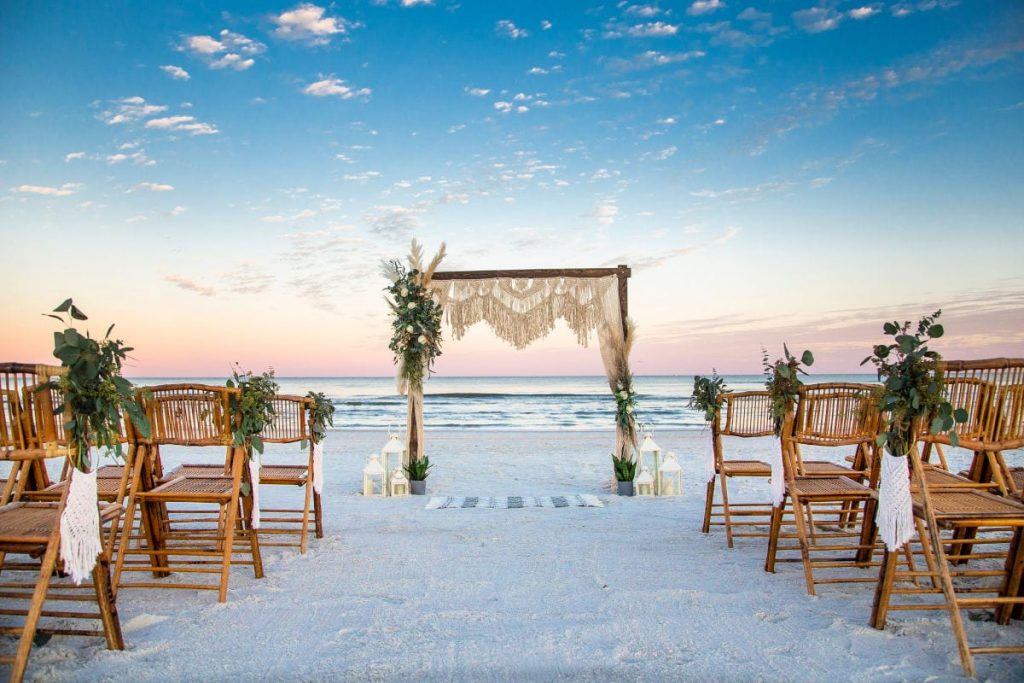 2. Opt for Paperless (or Plantable) Wedding Invitations
If you're looking for zero waste wedding invitations, there are more recycled wedding stationery options available than ever before. But if you're looking to go the extra mile with your invites, consider paperless. There are so many adorable online invitations you can create to ensure that the process still feels personalized and formal—without all the wasted paper.
If you'd rather actually send your guests something in the mail, opt for stationery that won't end up in a trash or recycling bin. Consider invites that can be planted into the ground. Not only are they a waste-free option, but they'll also provide your guests with a memorable experience and a gift they can appreciate after you exchange vows.
3. Use Washable Dishware
Instead of throwing away plastic forks and paper knives, invest (or rent) some dinner ware you can wash. Bonus points if you give everyone their own Mason jar to use for drinks throughout the whole night.
4. Find All-Natural Cosmetics For Zero Waste Wedding
We may not consider it, but all that makeup we put on (in our daily routine and on our big day) can really soak into our skin. That's why it's best to use all-natural beauty products so you glow from the inside out. If you're aiming to have a zero waste wedding, invest in beauty brands that provide clean formulas and eco-friendly packaging (or no packaging at all). Find brands which are on a mission to make the beauty industry more sustainable. In addition, work with your wedding makeup artist to see if you can skip any single-use products (think: disposable makeup wipes, false eyelashes and any packaging).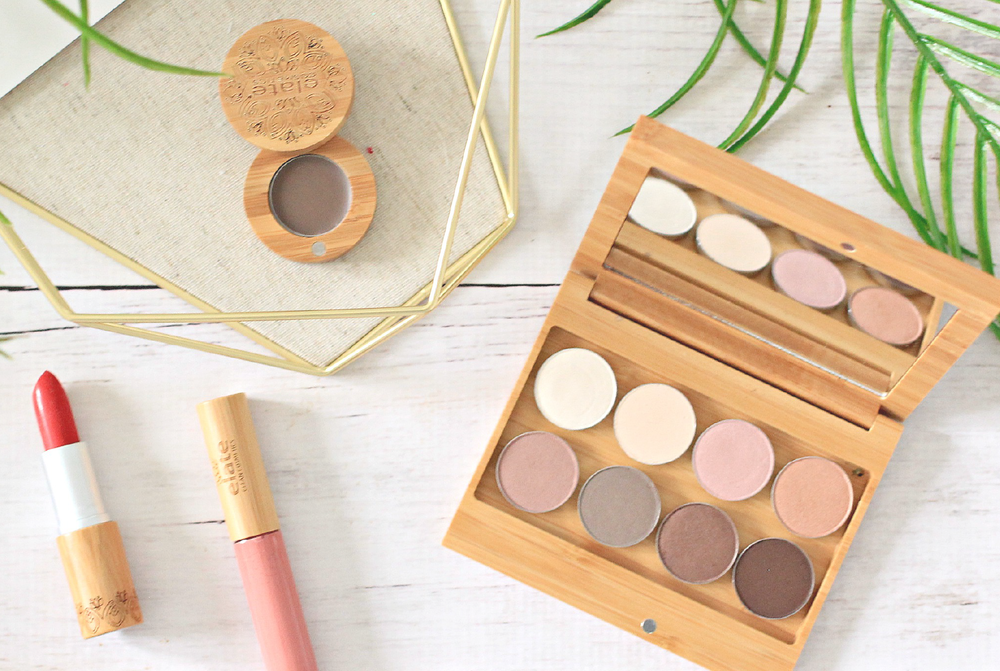 5. Be Intentional With Your Guest List
We'll never tell you that you can't have a sustainable wedding or a zero waste wedding with a large guest list. It's definitely possible! But if you're looking for a surefire way to keep excessive waste down, be extremely intentional with your guest list. Cutting down on unnecessary invites could mean cutting down on your wedding's overall carbon footprint.
6. Wedding Food
Organising your own locally sourced, in-season wedding food and drinks is the best option, however most venues supply their own food and drink and aren't keen on letting you do it instead. Whichever way you organise your catering, there will always be food waste to deal with. Speak to venues about how they source their food and if they compost, then make arrangements based on this.
Or you can donate your food. Even if you planned the most delicious wedding dinner menu ever, there are still bound to be some leftovers. If possible, donate the food to a nearby homeless shelter or food bank. While they will generally accept your fresh, catered food, work with your caterer beforehand to ensure that this plan goes off without a hitch. Not only will it help the planet, it will also help someone in need (a win-win if you ask us). This will make your wedding become the best zero waste wedding than anyone's else!
7. Hire a Local Florist
Floral displays and bouquets for weddings are expensive and often not organic. Instead, you could try to forage for flowers or, if that's not an option, simply choose a florist that uses locally grown flowers that are in season and free of pesticides. Not only are local florists easy to access, they also usually grow toxin-free, seasonal flowers.
All those gorgeous decorations that adorn the aisle at your ceremony? Don't let them go to waste. Ask your florist to reuse them for centerpieces or other decor at your venue.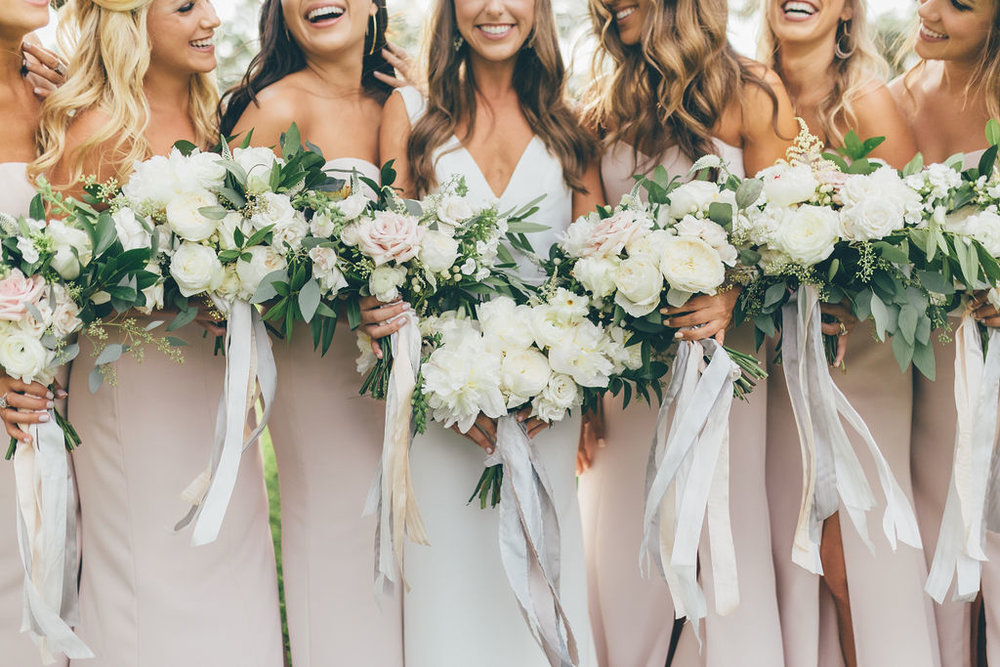 8. Decorate With Mason Jars
When it comes to decorating your venue, keep it minimal and don't buy anything you won't reuse afterwards. Instead, use things you already own, borrow from friends and family, or rent from a company.Instead of purchasing ridiculous use-once vases, borrow vintage or Mason jars from family and friends. Not only is this eco-friendly, it adds an extra layer of love and family history to your perfect day.
9. Give Zero Waste Wedding Favors
If the idea of gifting your guests a favor they might forget or might end up in the trash, consider zero-waste wedding favors. Don't feel compelled to give wedding favours — they aren't compulsory. If you do want to give them though, swap out disposable and unwanted knick-knacks for seeds, plants or a homemade treat such as jam or chutney. There are many ways to eliminate waste associated with your wedding favors.
You might want to request no gifts, but often wedding guests feel compelled to give you something on your wedding day. Instead of physical items, why not request a contribution towards your honeymoon or a donation to your favourite charity?
10. Invest in Sustainable Fashion
Between the engagement party, the bridal shower, the bachelorette party, the rehearsal dinner and the actual wedding day, you may think you need a new outfit for each celebration. But the fashion industry produces 10 percent of global carbon emissions (more than all international flights and maritime shipping), according to the UN Environment Programme. For your zero waste wedding day outfit, try buying pre-owned wedding dresses or investing in brands with a sustainable mission.
.
.
With all these easy tips, we hope you will have a zero waste wedding that is both economical and memorable.