Set 4 Racing Extinction Stone Coasters – Zero Waste Initiative
✨‌ Zero Waste Initiative designed the Racing Extinction Stone Coasters Set to help you express the meaningful messages for everyone who is ignoring the call from the environment, the Earth and nature while enjoying your holiday season.
✨‌ We believe that each of us has the positive awareness of environmental protection and wants to live a zero waste lifestyle. Do something before it's too late.
☛‌ Environmental message. Great inspiration. All for the planet.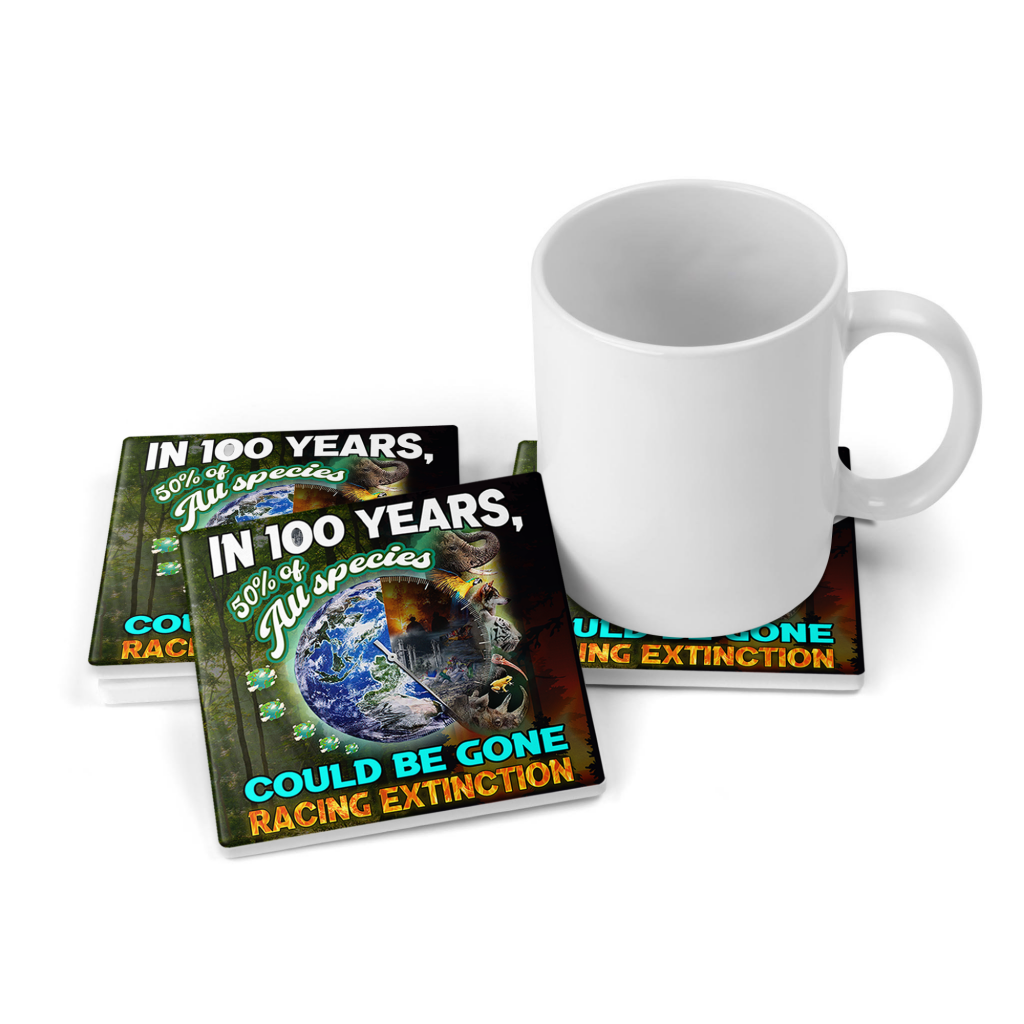 Set 4 Racing Extinction Stone Coasters – Meaningful Message
✨‌ Ecosystems are groups of plants and animals that are found in the same area and interact with each other. These interactions make up and maintain the environments we know today – like rainforests, mountains and savannahs. But the balance within an ecosystem isn't always easy to maintain: the loss of one species often triggers the loss of others.
✨‌ Extinctions have been a natural part of our planet's evolutionary history. More than 99% of the four billion species that have evolved on Earth are now gone. Extinction rates today are much higher than background rates and rates from previous mass extinctions. For example, poaching, pollution and overfishing could wipe out up to half of the world's species within 100 years.
✨‌ A well-balanced ecosystem maintains the health of the environment. This ensures that human beings have access to clean air and water, and fertile land for agriculture. Clean air and water improves our quality of life, and fertile land for agriculture ensures that we can produce enough food for consumption.
☛‌ A balanced ecosystem also provides us with plants that have medicinal properties. Therefore, humans need immediate action to stop the extinction crisis.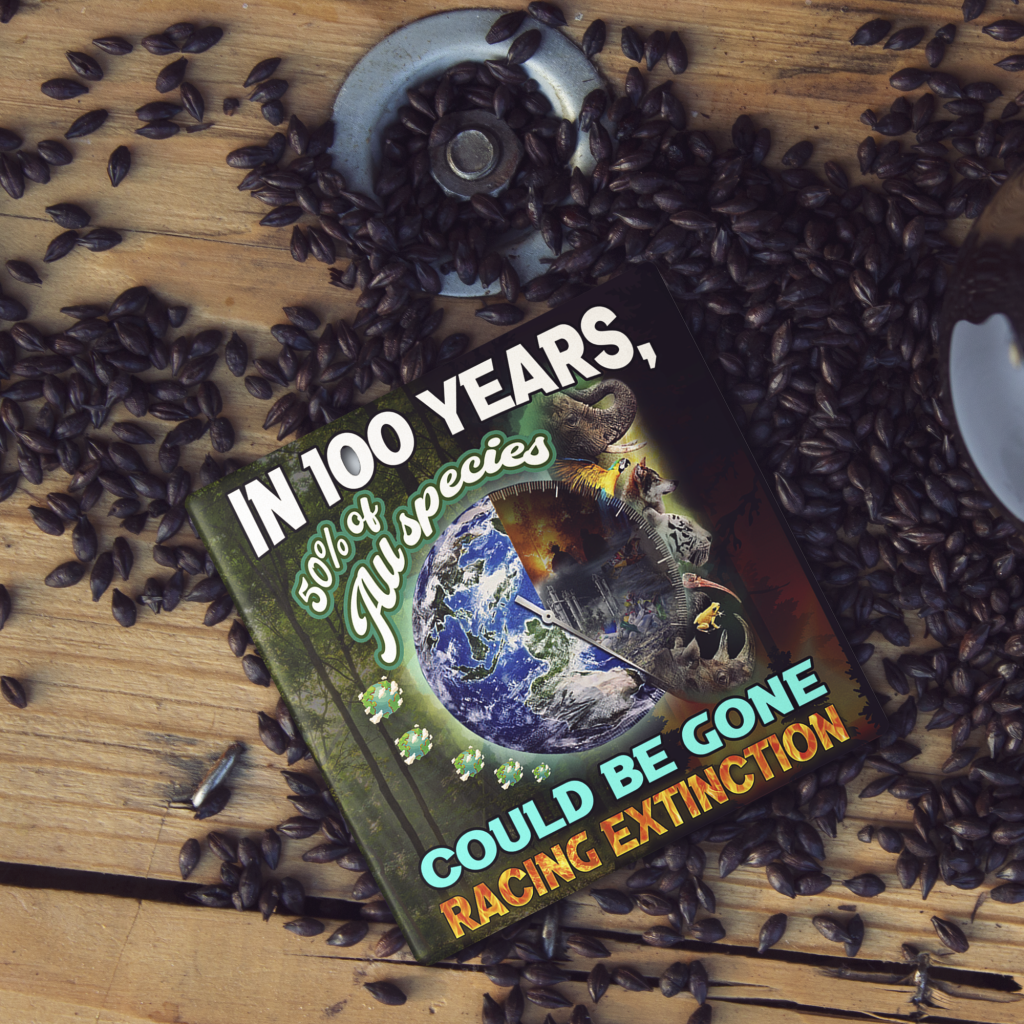 Set 4 Racing Extinction Stone Coasters – Good Quality
✨ The Racing Extinction Stone Coasters Set is made of naturally absorbent soapstone, which will absorb moisture and not stick to the coaster. With the super absorbent, it will keep your desktop clean and tidy.
✨ With the cork back, these Ceramic Stoneware Plates are perfectly safe for your table-for the cork will prevent scratching on your tabletop and it will not slide around on your desktop easily. It is also suitable for bedrooms, kitchen, living rooms, dormitories.
✨ The perfect conversation starter for happy hour or a housewarming gift for a new neighbor! The environmental message will shine while guests enjoy a beverage (or two) on these stunning Soapstone coasters. This Less Trash More Life Stone Coasters Set is a perfect gift for nature lovers. Cheers!
✨ These drink coasters can be given as Housewarming, Wedding, birthday, Christmas, Thanksgiving, Dirty Santa, Christmas New Year gifts to men, women, and friends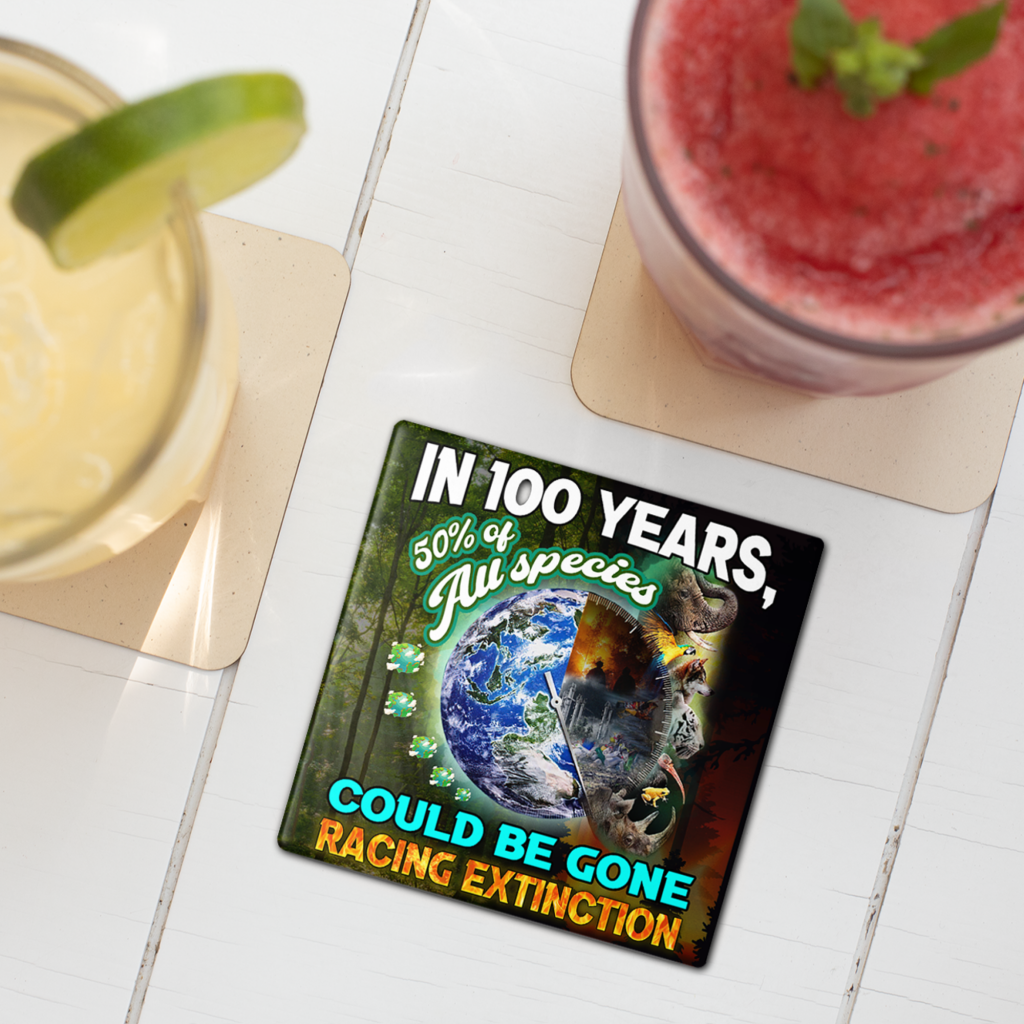 Set 4 Racing Extinction Stone Coasters – Features
Specifications:
Set of 4 coasters, one image per set.
Made of naturally absorbent Soapstone.
Features non-slip, anti-scratch cork base.
Each coaster measures 4×4 inches.
Care:
Easily cleaned with a damp cloth.
Set 4 Racing Extinction Stone Coasters – Shipping Time
US: Delivered within ~4–8 business days
Set 4 Racing Extinction Stone Coasters – How Are Trees Planned ?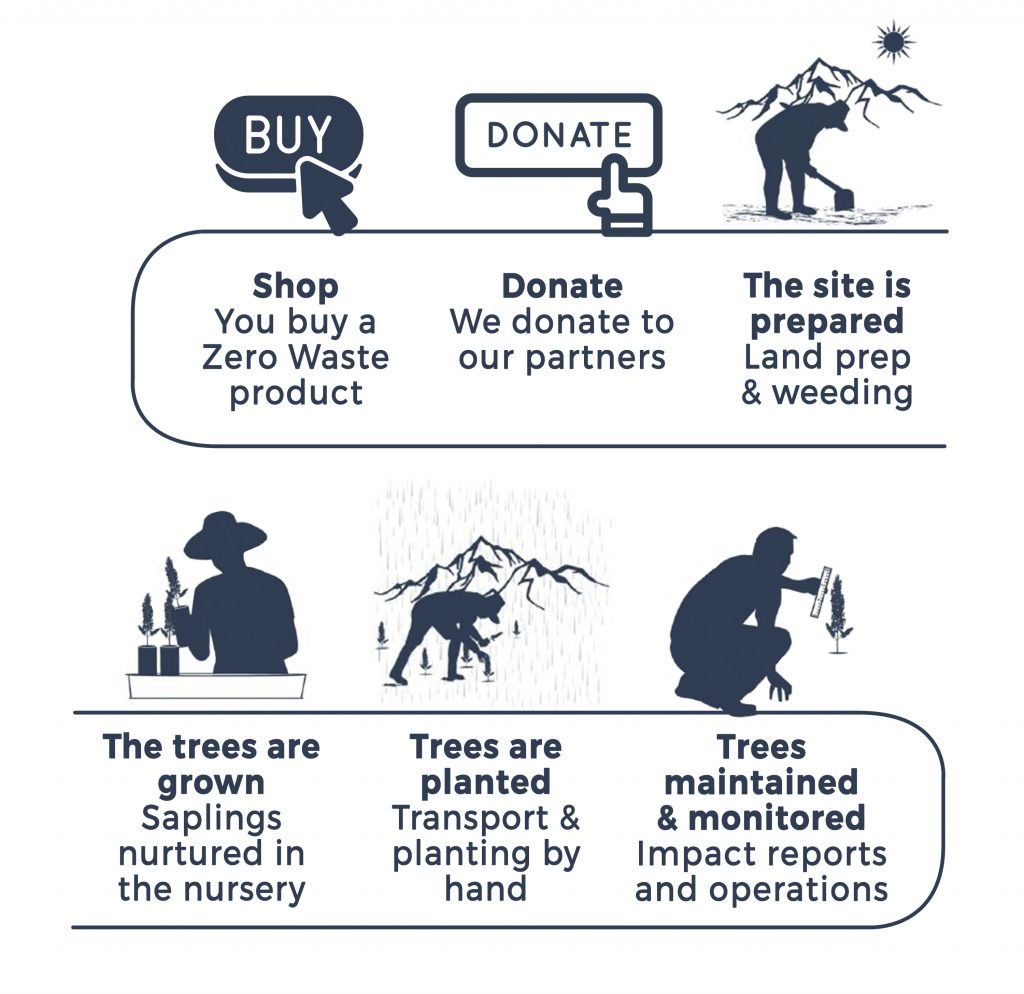 + Please do not ignore the color, size and quantity before purchase. We want our customers to get what they like.
+ If you have any questions, please contact us. We will do our best to solve your problem.
+ If you like our products, please follow our stores and leave us a 5-star review, we are eager to offer special promotions for our subscribers.
+ Visit our social channel to read more ZeroWasteInitiative tips : Google Business, Facebook, Instagram, Pinterest,Twitter.