Due to technological advances like the printing press and the harvesting of wood, there has been a high availability of disposable paper which has also led to high consumption and waste paper levels, due to its affordability. It's no surprise to hear that pollution from manufacturing and waste has a direct and negative impact on the environment. Everything from paper clips to fax machines are contributors to the problem. Paper has a very significant impact on the environment which has affected many decisions in the industry as well as behaviors at personal and business levels..
Let's take a look at how much of an impact paper production and waste has on the environment.
Impacts Of Waste Paper
• Solid Waste Dumped
Roughly, 26% of solid waste dumped in dumping sites is discarded paper and paperboard. Besides, pulp and paper mills also contribute to water, land and air pollution. The industry also uses more water to produce a volume of products that other industries use less water to produce. It has also been identified that de-inking of papers during recycling is a source of chemical emissions.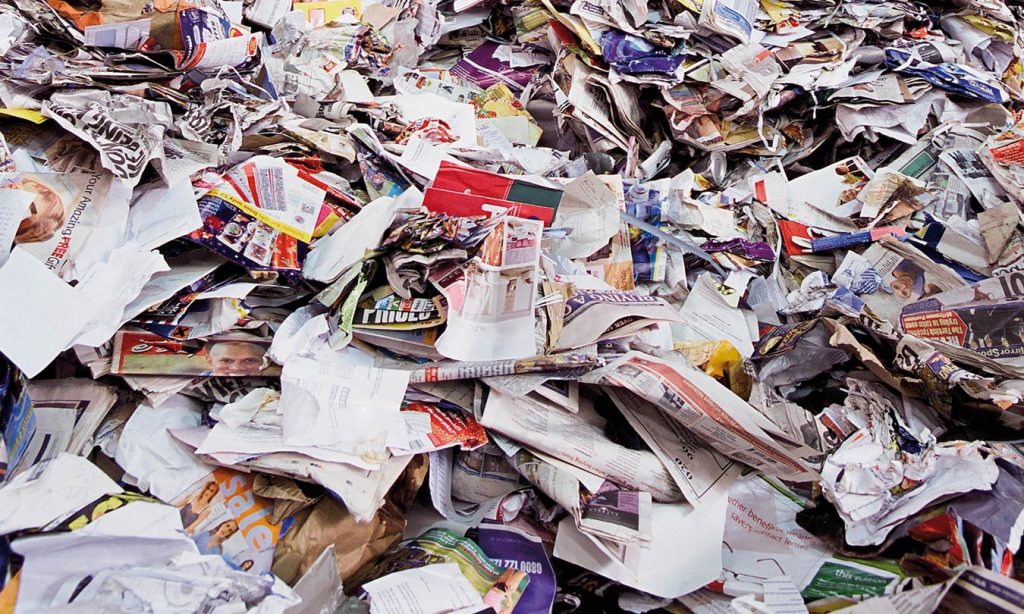 Paper alone accounts for 40% of all waste in the United States. That adds up to about 71.6 million tons per year. What many hope to reduce, reuse, and recycle, unfortunately and overwhelming ends up being dumped into a landfill. Waste paper is a big issue. Paper accounts for more than half of all recyclables collected in the US, by weight. About 44 million tons of paper and paperboard were recovered in 2012—a recycling rate of about 65%.
• Air Pollution
The process of manufacturing paper releases nitrogen dioxide, sulfur dioxide, and carbon dioxide into the air, contributing to pollution such as acid rain and greenhouse gases.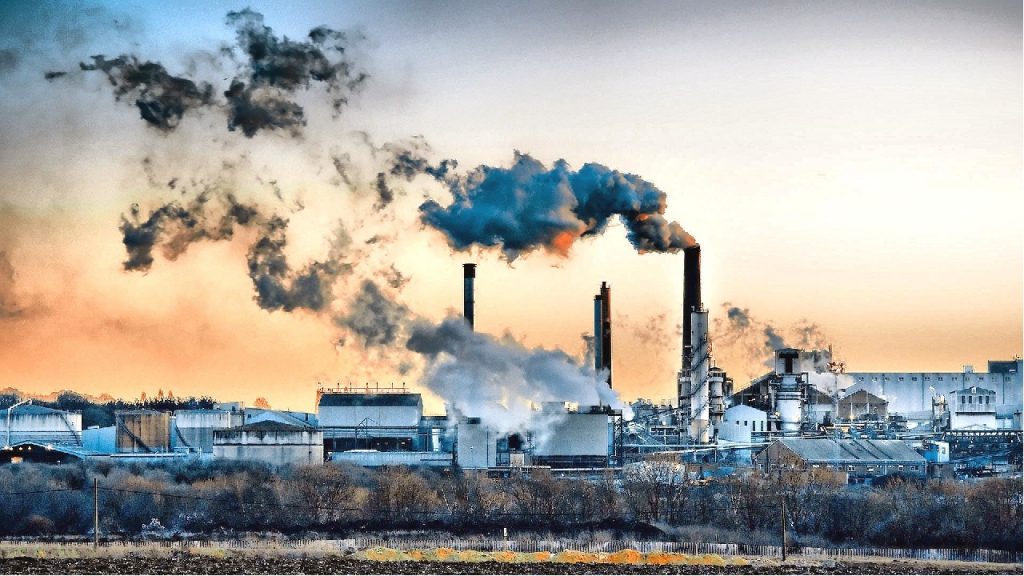 Paper industries emit greenhouse gases in the process of manufacturing paper and in the process of providing energy supply to paper plants. About 69% of the global greenhouse gas emissions are from the transportation and energy industries. Greenhouse gases are mainly responsible for climatic changes and global warming. Waste paper also contributes to global warming. Paper emits harmful methane gas when it rots. Besides, the pulp and paper industry uses fossil fuels for raw material production and transportation, hence more emission of Greenhouse gases.
• Deforestation
Deforestation has increased at an alarming rate. Paper manufacturing used up to 40% of all global wood. Did you know that preventing the creation of just one ton of typical office paper can save approximately 24 mature trees? The more waste paper, the more trees are cut down.
Today, pulp wood harvesting threatens some of the last remaining natural forests, as well as the wildlife and communities that depend on them. Already, half the glorious forests that once covered the earth are now gone. Every year another 13 million hectares disappear.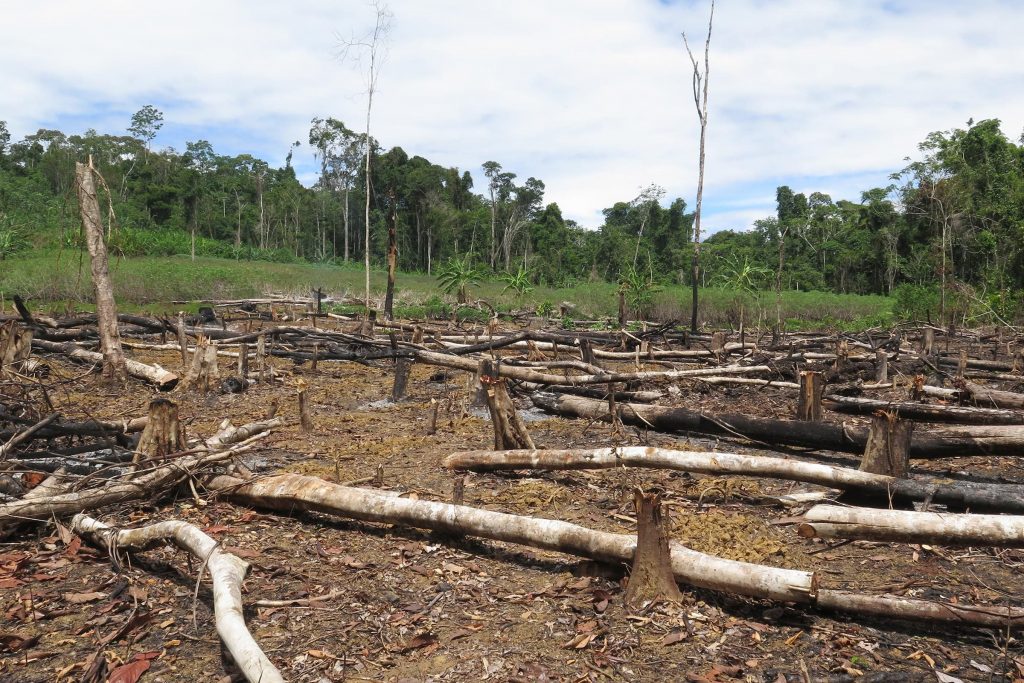 Although some paper comes from well managed forests, many of the trees for paper industries are sourced from illegal tree loggers who destroy forests with high conservation values. Some proposed new sites for pulp and wood plantations are also a threat to natural habitats and the world's natural biodiversity in many places.
• Water Pollution
Pulp and paper mills are sources of nutrients, solids and dissolved matter like lignin in wastewater discharges. There are other agents like alcohol or inorganic materials such as chlorates. These go ahead to pollute the rivers and lakes that they are released into.
How To Reduce Your Waste Paper
Here are a few ways to cut back on your waste paper at home and the office:
• Copy On Both Sides Of The Paper
This is especially efficient for internal documents and drafts. Keep a tray of one-sided paper in the copy room for easy access.
• Going Digital With Your Documents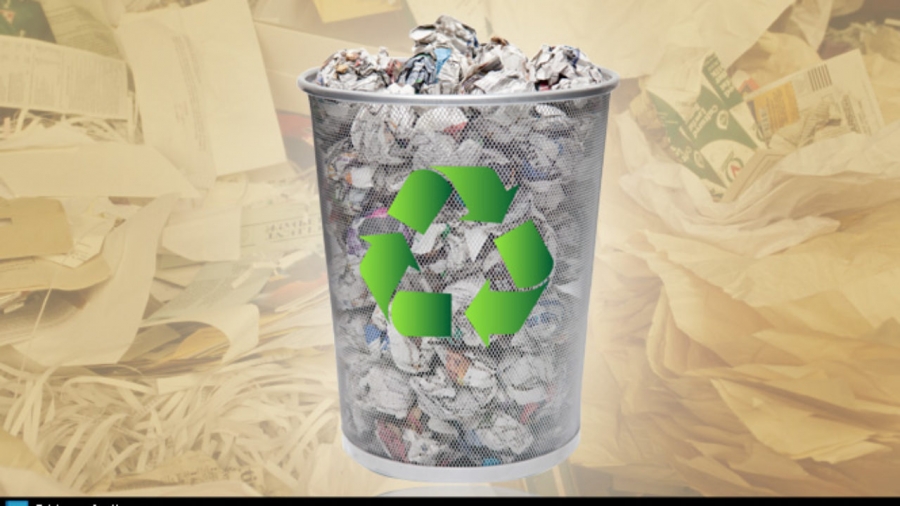 This is an easy solution that makes a massive difference. Not only does this minimize waste paper's impact on the environment, it surpasses many of the limitations of physical documents. Cloud based computing streamlines communication. Scanning documents lowers operation costs and saves time. Even the simplest of tools like email and electronic filing increase productivity and help the environment. These are strategies that can accomplish many goals, saving time and money. Making the switch from paper to digital is quick, easy, and effective!
• Buy Recycled Paper
It takes 60 percent less energy to manufacture paper from recycled stock than from virgin materials. Buying paper made from a high percentage of post-consumer waste helps reduce the number of trees needed to make paper "from scratch." It also keeps paper out of the landfill.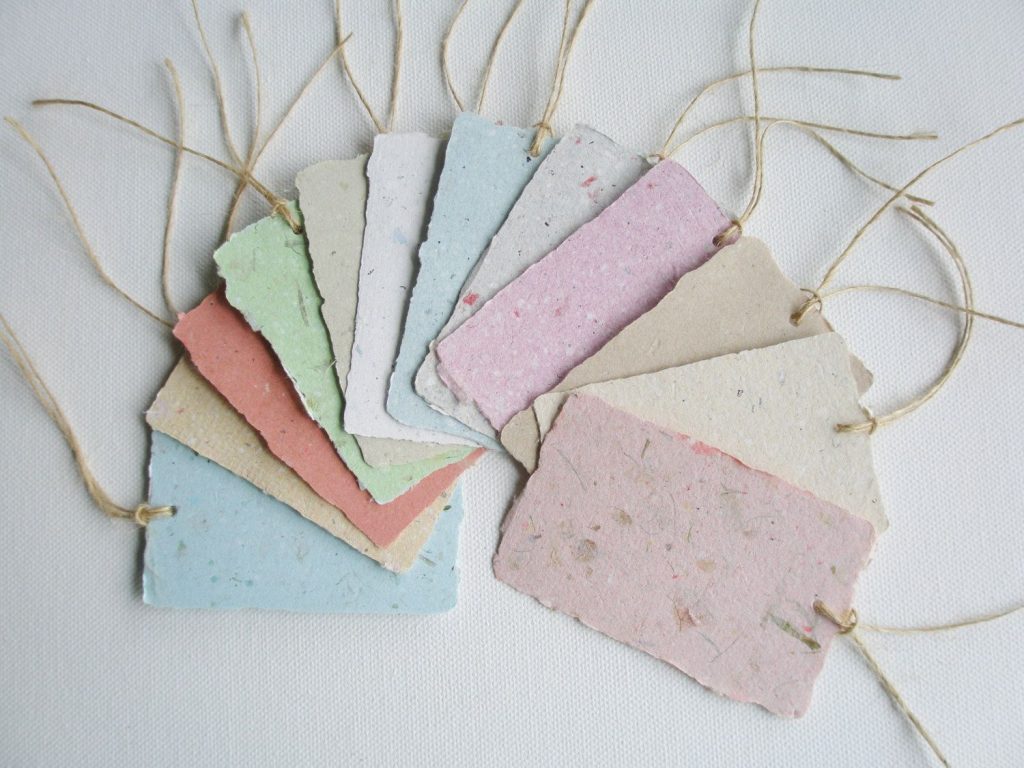 • Use Chlorine-free Paper
If choosing bleached paper, select one that is either totally chlorine-free (TCF) or process chlorine-free (PCF). Bleaching paper with chlorine creates a serious carcinogen called dioxin. Chlorine-free processes use oxygen, hydrogen peroxide or other compounds that do not produce such dangerous byproducts.
• Try Alternative Material
Buy Kenaf, hemp, agri-pulp, or bamboo papers to avoid cutting down trees and save energy. This is a great way if you want to reduce your waste paper.
• Eliminate Unnecessary Subscriptions
Cancel newspapers, newsletters, phone books, and magazines you don't read or can access online.
• Make Recycling Easy
Place recycling bins in high-traffic areas, including the conference room and kitchen as well as by the copier and fax machines.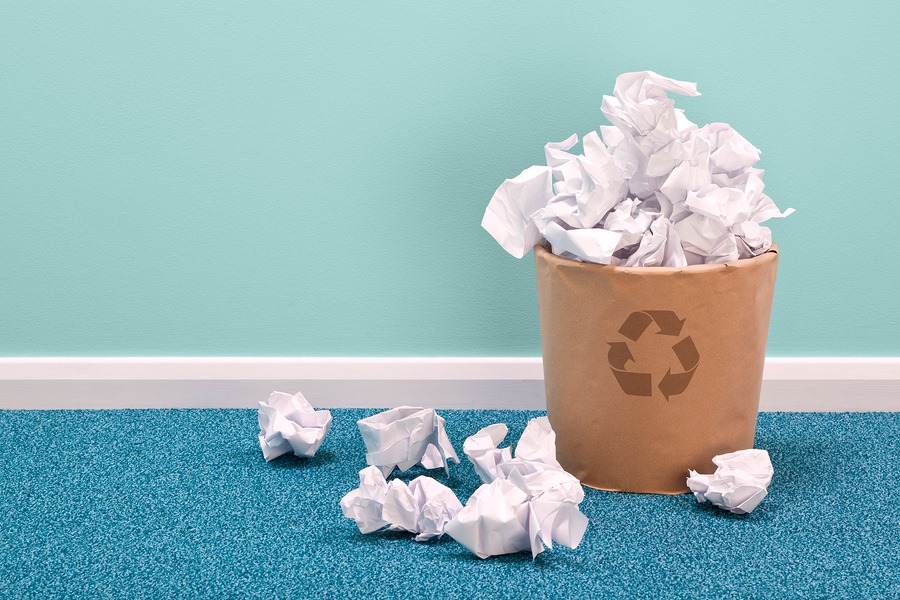 .
Although it would not be possible to stop manufacturing and using paper, we could surely try to minimize wasting paper. Using less paper can save your organization money and can also help with several environmental problems. Beside, reducing waste paper is also a zero waste lifestyle.
Environmentalists around the world have already called for reducing waste paper consumption and are creating global awareness. Mass realization and awareness, and efforts from every individual, organization and government agency, are necessary. When it comes to global awareness, every one of us counts.
Soure: Internet