Free Environment Garden Flag – Zero Waste Initiative
Zero Waste Initiative designed the Free Environment Garden Flag to help you express the meaningful messages for everyone who is ignoring the call from the environment, the Earth and nature while enjoying your holiday season. We believe that each of us has the positive awareness of environmental protection and wants to live a zero waste lifestyle. Do something before it's too late.
Environmental message. Great inspiration. All for the planet.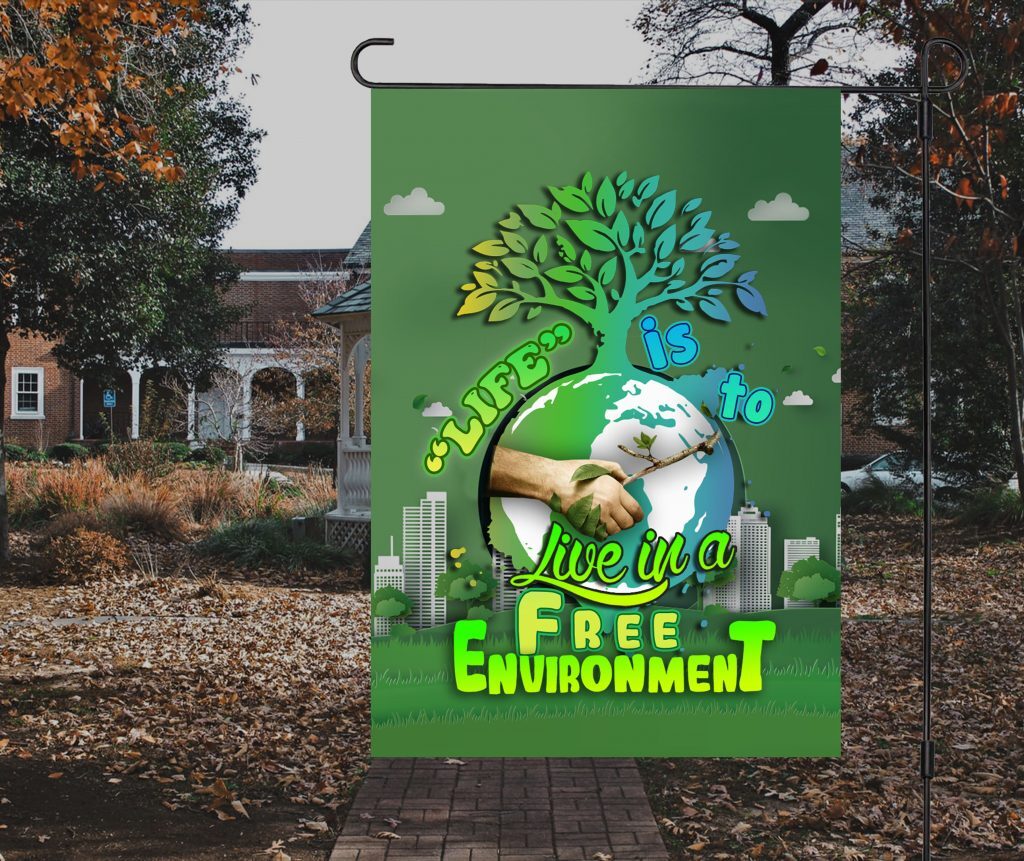 Free Environment Garden Flag – Meaningful Message
Plastic waste is a growing issue that we face everywhere around our world. Even though it is undeniable that plastic provides various benefits in our society, it is not enough to say that we overuse it, without thinking about the consequences.
Marine wildlife is especially vulnerable to plastic pollution because millions of tons of plastic which we think would be recycled end up in the oceans each year. Animals such as seabirds, whales, turtles and dolphins can become entangled in plastic matter.
Moreover, some plastics float on seawater, and sometimes animals eat it because they confuse it for food. Once plastic reaches the ocean, it does not go away.
It breaks down into small pieces that are eaten by sea life furthermore transferred up the food chain, carrying synthetic and toxic pollutants.
Finally, who eats fish the most? Human
So, "less trash" means "more life", not only sea animals but also our lives, our progeny's lives. Do something while there's still time.
Free Environment Garden Flag – Good Quality
Add a bit of charm to your garden! These smaller sized 12"x18" garden flags are an exciting and easy way to add some color and natural love to your home and outdoor space. Whether you're spreading environmental message, teaching your kids the necessary of reducing plastic bags, or sharing a positive or fun message, garden flags are the perfect medium. For a complete look, coordinate your garden flags with other outdoor display items like house flags or yard signs.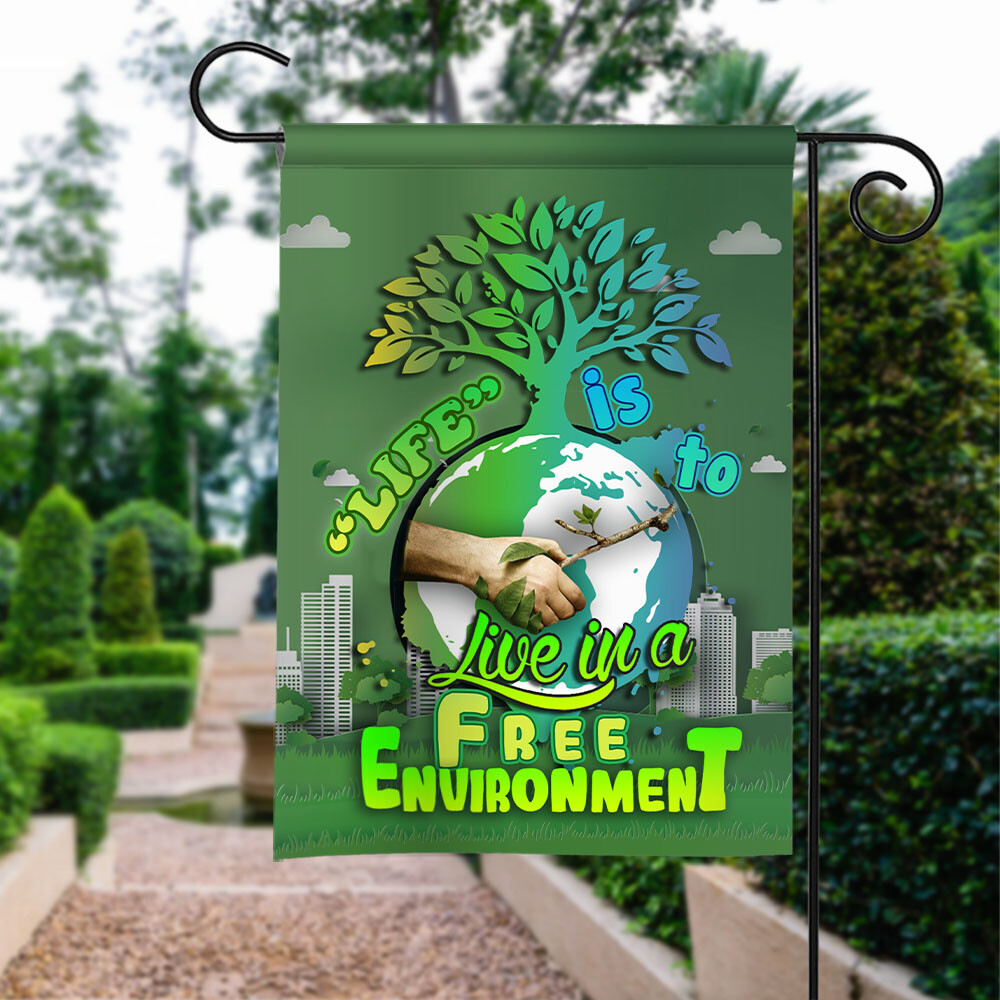 Free Environment Garden Flag – Features
Measures 12"x18".
2.5" diameter sleeve opening.
Made from Heavy Canvas.
Single image printed on two sides.
Pole/stake not included.
+ Please do not ignore the color, size and quantity before purchase. We want our customers to get what they like.
+ If you have any questions, please contact us. We will do our best to solve your problem.
+ If you like our products, please follow our stores and leave us a 5-star review, we are eager to offer special promotions for our subscribers.
+ Visit our social channel to read more Zero Waste Initiative tips : Google Business, Facebook, Instagram, Pinterest.