Sustainable forestry is now becoming one of the most important thing that every country is aiming for.
If you care about the environment, then you probably already know why forests are so crucial to the health of our planet. Simply put, we cannot survive on this planet without forests. In a sense, they breathe for the Earth, absorbing carbon dioxide from our atmosphere, and producing the oxygen we require in return. And by storing that carbon, forests help to regulate the global climate, absorbing nearly 40 percent of the fossil-fuel emissions we humans produce.
The problem is, forests around the world are under attack, and deforestation is happening at an alarming rate—depleting the forests the world so desperately needs to thrive. One way people are fighting back to help preserve forests is through the support of sustainable forest management. Sustainable forestry focus on ways to balance three main areas of forestry—ecological, economic, and socio-cultural.
I. What is sustainable forestry?
For many, the term "sustainable forestry" may seem like an oxymoron. How can logging ever be sustainable when, by definition, it requires that trees be cut down? The complete answer is complex, but if we had to reduce it to one word, it would be "balance."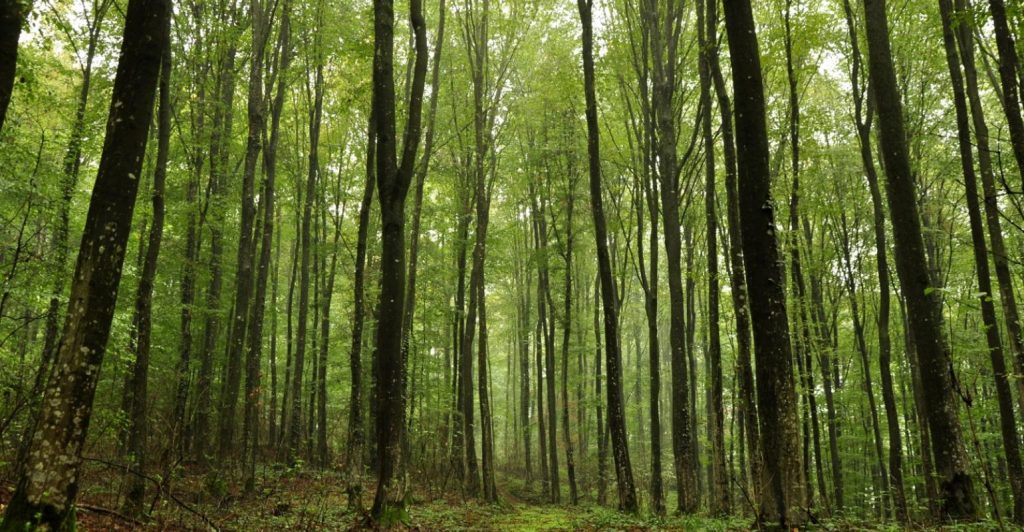 The hallmark of sustainable forestry, from a purely ecological perspective, is the extent to which forestry practices mimics natural patterns of disturbance and regeneration. Sustainable forestry balances the needs of the environment, wildlife, and forest communities – supporting decent incomes while conserving our forests for future generations. There are many practical steps that a community or business can take to protect the health and longevity of a forest while still profiting from the production and sale of timber and other forest products, such as nuts, fruits, oils, and plants.
II. What are their benefits?
Governments, corporations, and individuals around the world support different sustainable forestry efforts and organizations. While everyone may have different motives for their support, it is clear that sustainable forestries are critical for the planet's future—increasing demand for sustainable forest management.
1. Greater air quality
There are many ways in which a well-managed forest can provide better air and reduce air pollution. In 2013, the International Agency for Research on Cancer of the World Health Organization (WHO) classified air pollution as a human carcinogen. Sustainable forestry helps reduce pollutants and things like CO2 – helping make the air safer to breathe. Forests can also provide an incredible opportunity for people living in urban environments that are inundated with smog to get out and enjoy the clean, crisp air which a forest can provide.
2. Improved water quality
Forests are vital to the water supply of many nearby populations. A forest's root system acts as a filter, slowly absorbing and releasing rainwater back into nearby streams, lakes, and other water sources. This process helps provide fresh drinking water that countless people rely on. Sustainable forestry management helps ensure forests can continue to perform this vital function.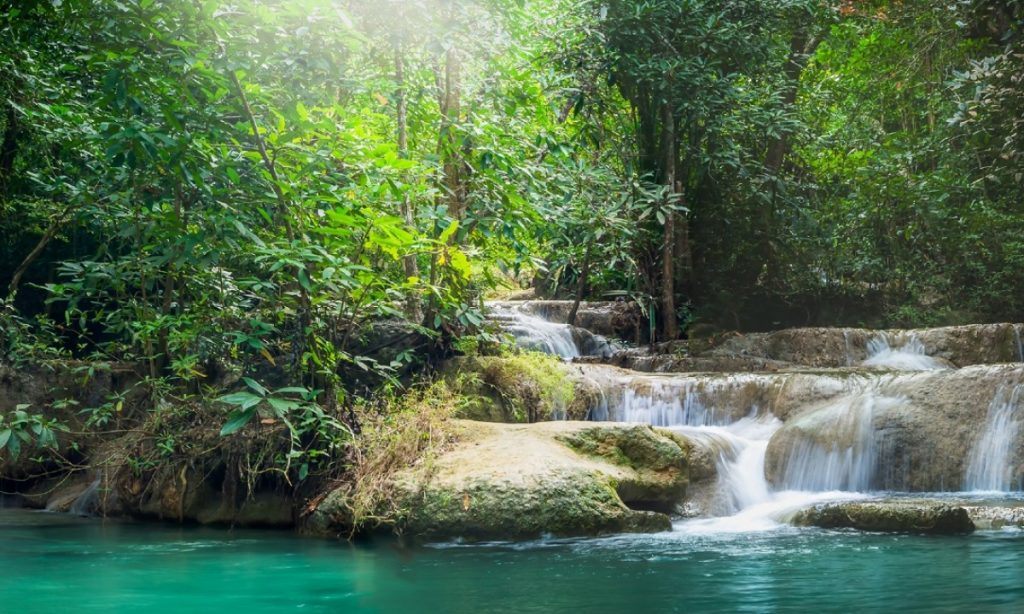 3. Boost income and profitability
Sustainable forestry should have a positive economic impact on its practitioners. The steps that help a business earn certification are the same that require the active management of its forestland, teach employees how to work safely and efficiently, and reduce staff turnover, so it's no surprise that these steps can also lead to economic growth.
Several studies have shown measurable economic growth for sustainable forestry that have been independently certified as sustainable by independent third parties such as the Forest Stewardship Certification (FSC) program. Implementation of these practices helps increase economic potential, promote regeneration of valuable trees, and create additional economic opportunities for local communities and their residents.
3. Healthier trees & plant life
Sustainable forest management often takes a holistic approach to plant life. The goal is to create an ecosystem that is good for the trees, wildlife, and industry. As a result, each area may require a different approach to meet these objectives. However, the outcome is typically a thriving ecosystem of trees and other plants that work together to provide maximum benefit for each other.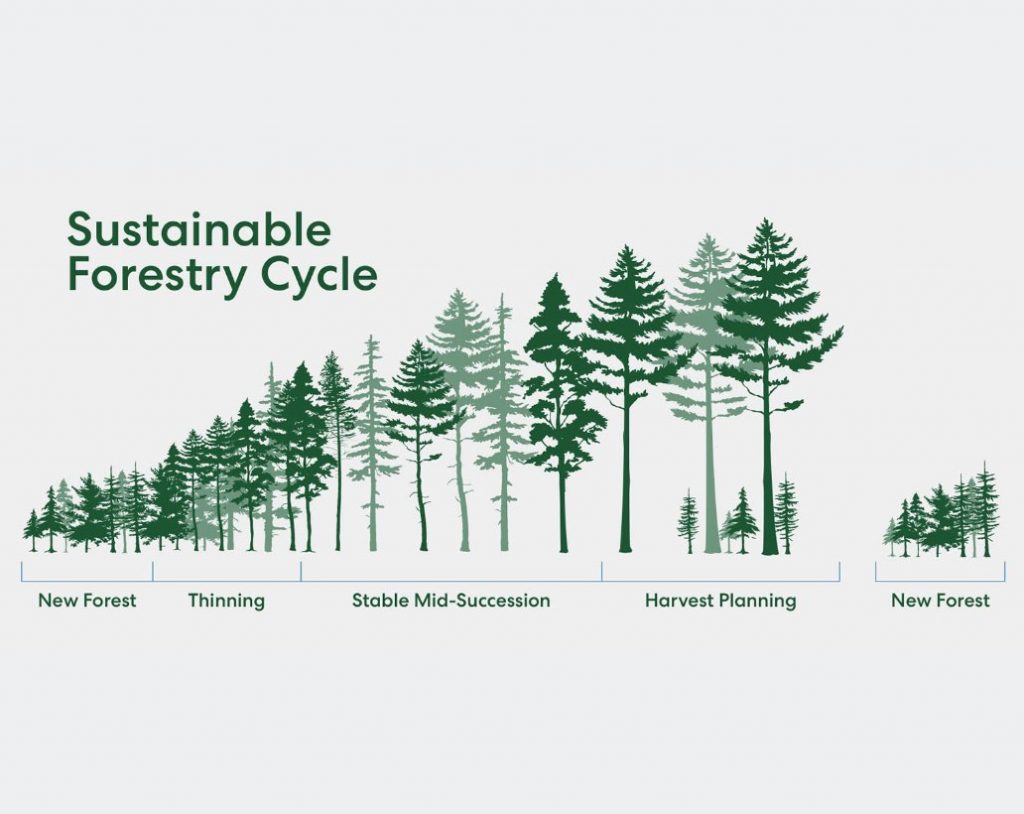 4. Enhanced biodiversity
A forest's biodiversity—including its water resources, soils, plant species, and animal populations—must be conserved. This means that forest managers minimize erosion and protect waterways; avoid the use of chemical pesticides; properly dispose of waste; conserve native tree species and maintain genetic diversity on their land; set aside part of their properties as protected areas where logging is prohibited (including forestland that is steeply sloped, provides habitat for critical wildlife species, and/or serves a culturally or spiritually significant function in the local community); and take other steps to ensure the integrity of the forest.
6. Train employee and keep them healthy
A forestry business that does not protect its workers is not only unethical, but also unsustainable. Well-trained and healthy employees are essential to ensuring that these enterprises function safely and efficiently. In an examination of community-run forestry businesses in Brazil, certified enterprises did a far better job of protecting their workers than their noncertified peers.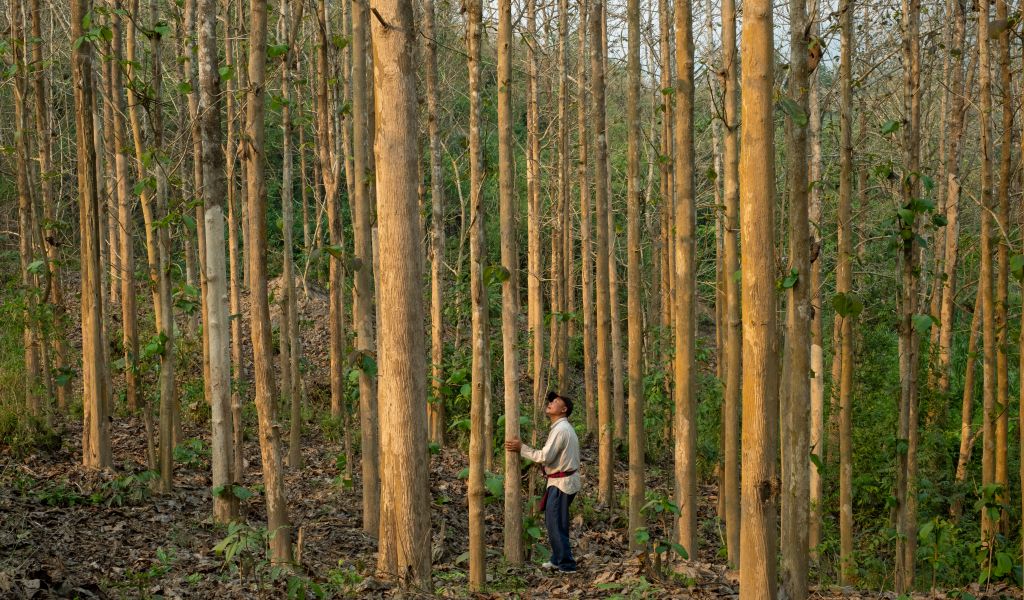 7. Expanded recreational activities
Many sustainable forestry projects also encourage outdoor recreational activities. Well-maintained forests provide a myriad of opportunities for people to hike, ski, hunt, fish, raft, and more. These activities help people gain respect for the forest and get individuals invested in their future. Additionally, these activities can help provide income opportunities to surrounding areas which can be reinvested into forest management.
Members of certified enterprises were four times more likely to have taken part in a safety course; 94 percent of these businesses offered regular medical exams to their workers; all of the certified enterprises properly washed and stored their protective gear; and 100 percent—four times as many as noncertified enterprises—offered medical attention to their employees when they were injured on the job.
III. Which are the best trees for the environment?
There are many ways in which trees are good for the environment. However, the best trees will depend on the area. Those certified in sustainable forest management will take other plants and wildlife into consideration when selecting the right trees for their environment. Below are several trees that are well-known for their ability to absorb CO2 and reduce air pollution.
Silver Maple
Yellow Poplar
London Plane
American Sweetgum
Blue Spruce
Pines
IV. Ways you can help promote sustainable forestry
If you feel passionate about sustainable forests, then you may be asking yourself how you can help support them. Luckily there are several ways anyone can promote sustainable forests, including:
Volunteering for local forestry services, organizations, and nonprofits.
Shopping wood and other products that have been sustainably sourced from certified forests.
Purchasing carbon offsets from sustainable forest efforts to reduce your carbon footprint.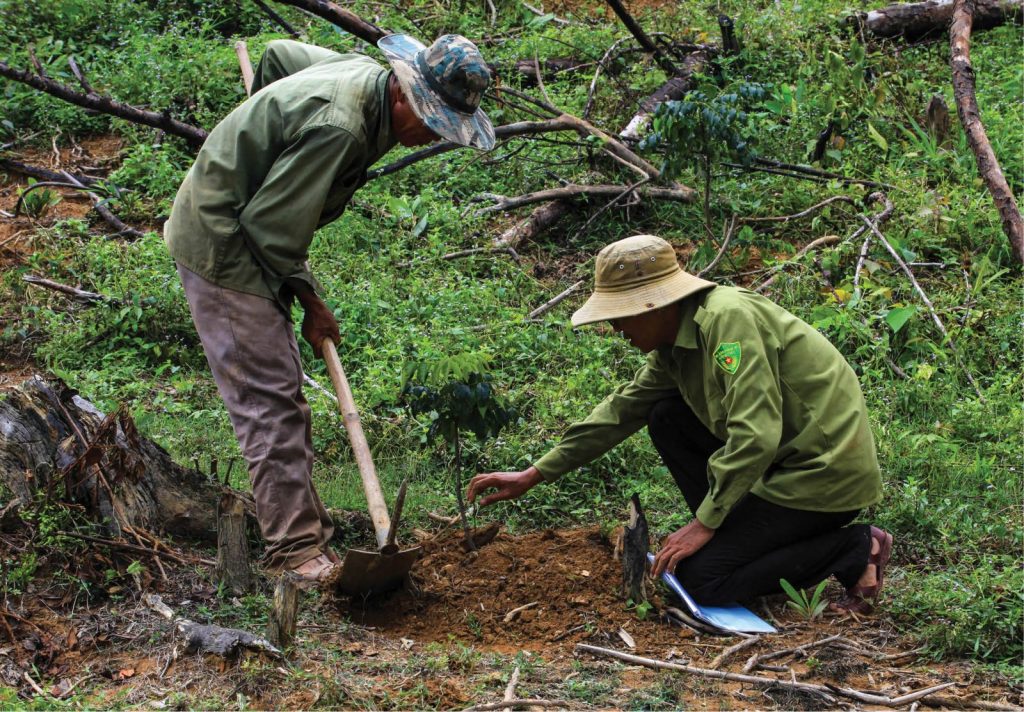 ———————————————————————-
The mission of Zero Waste Initiative is reduce the use of disposable plastic products, provide people with safe, convenient, eco-friendly, recyclable and zero waste products, trying our best to save our planet
Together we can make a difference!
Would you like to join with us?